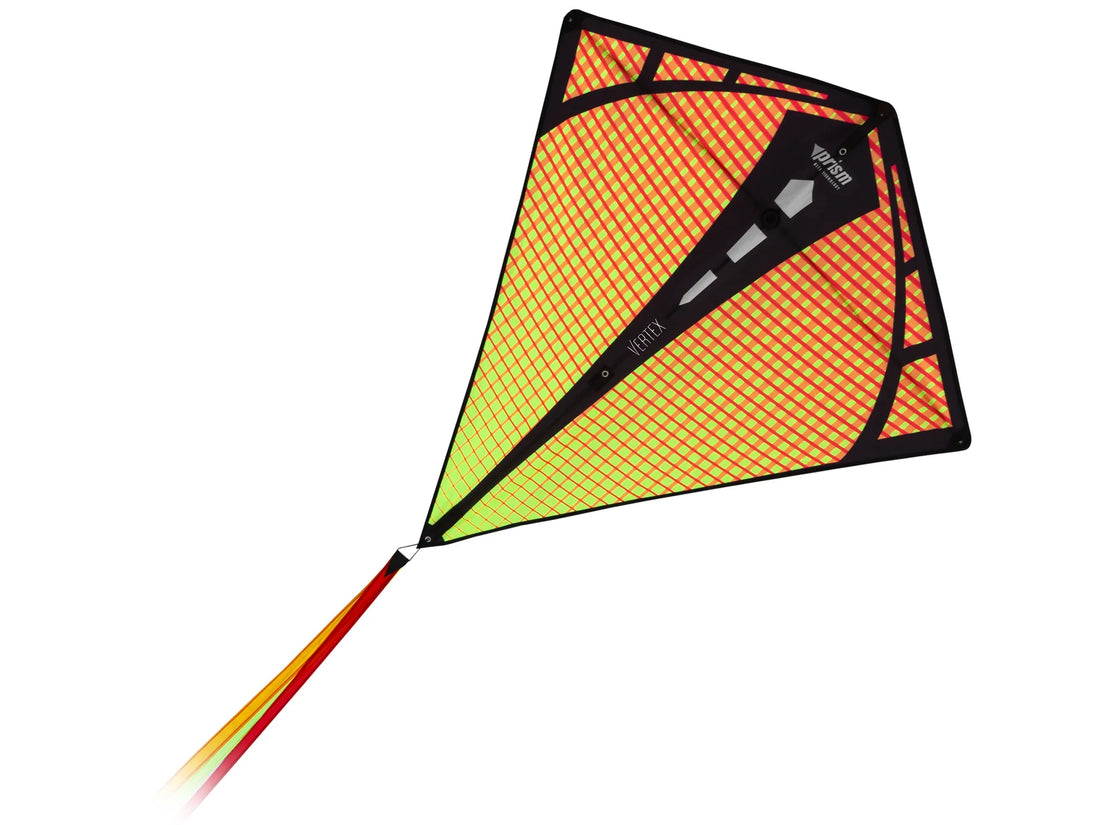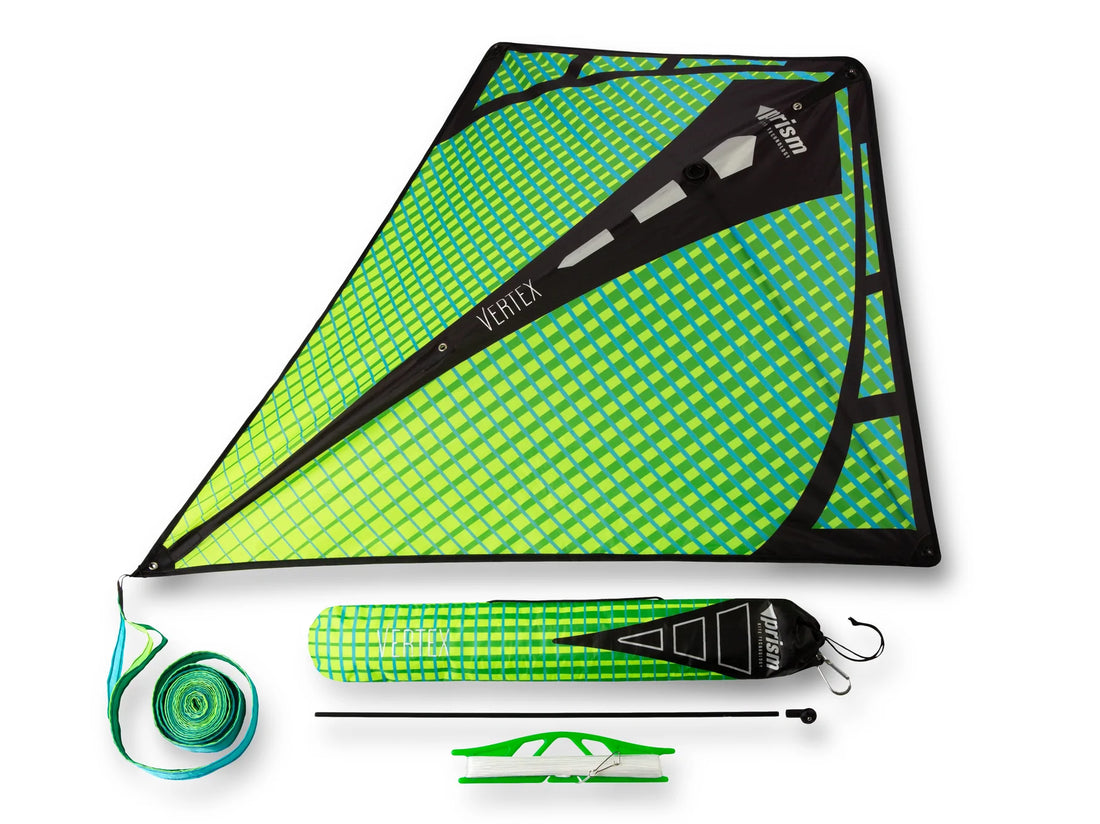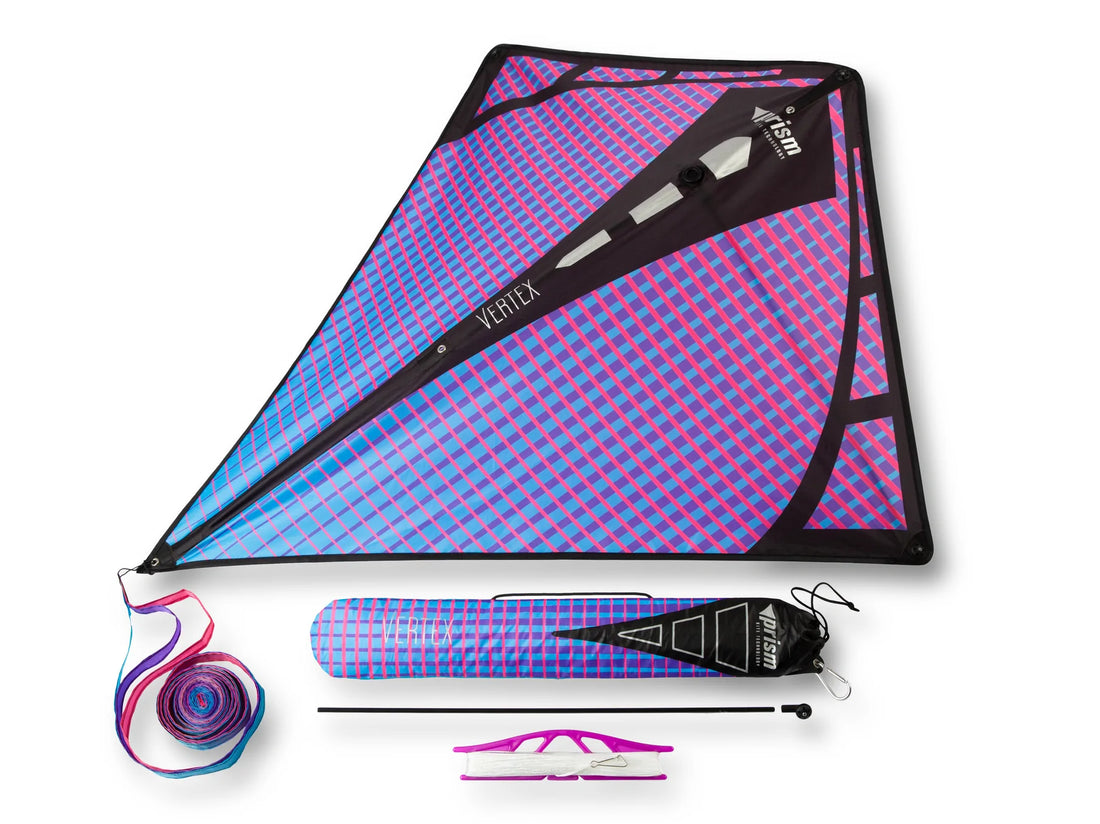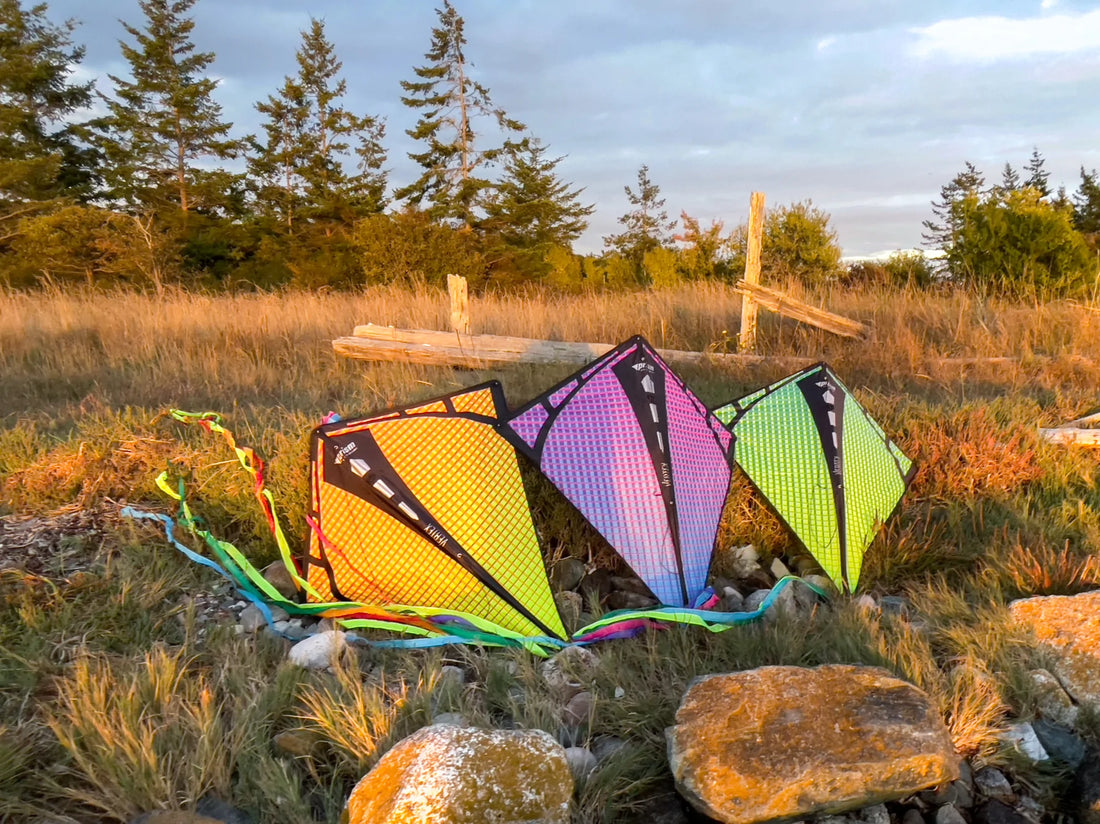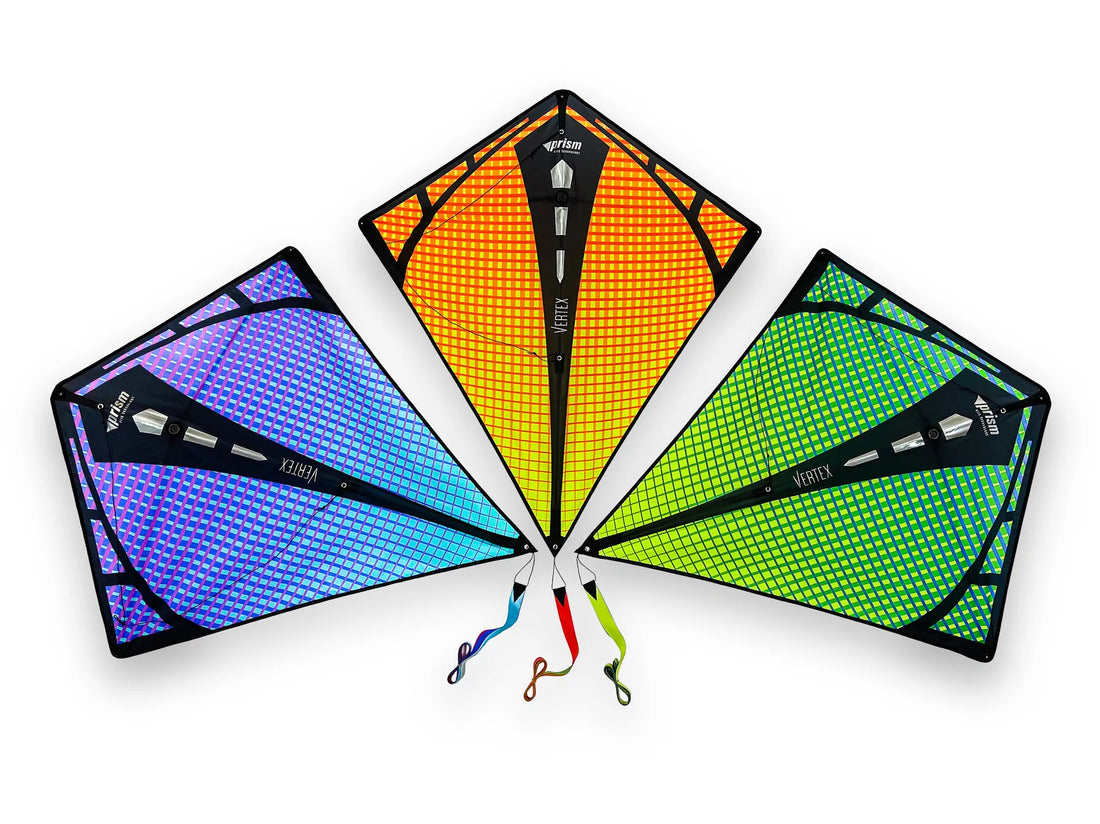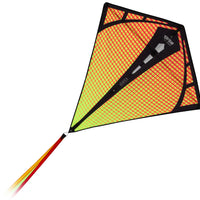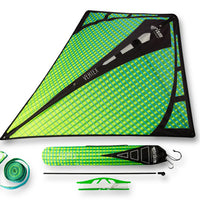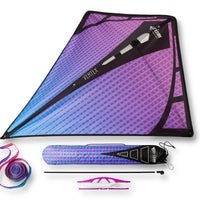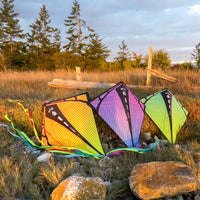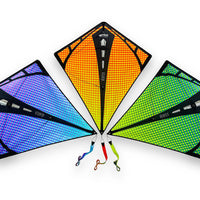 Prism - Vertex Diamond Kite
The classic diamond, reinvented for the 21st century. Meticulously designed with modern materials and quality construction for long life and ease of flight.
Includes everything you need to fly: quality braided line, a compact winder, 10' long triple streamer tail, and even a spare frame rod and connector so you can keep on flying if you ever lose a part. Folds up small so you can celebrate with a flying splash of color wherever you like to explore.
Wind Range: 5-25 mph (8-40 kph)
Wing Span: 36.5 in
Assembled Size: 36.5 x 36.5 in
Included Flying Line: 200' x 50 lbs Polyester (61 m x 22.5 kg)
Packaged Weight: 0.5 lbs
Great kite
Took this kite to San Juan, PR with us a cruise and flew it at El Morro. The wind was light but it still took off easily and we had fun.
Easy flyer
Don't forget to close the spine with the velcro on the bottom before you fly. A tail adds stability but the kite flys great without it too. Flew in 6 mph and it is fun to fly, almost a fighter but depends on how you want to fly. Just an easy up and down kite to have in your bag or in my case your car or backpack. Enjoy!