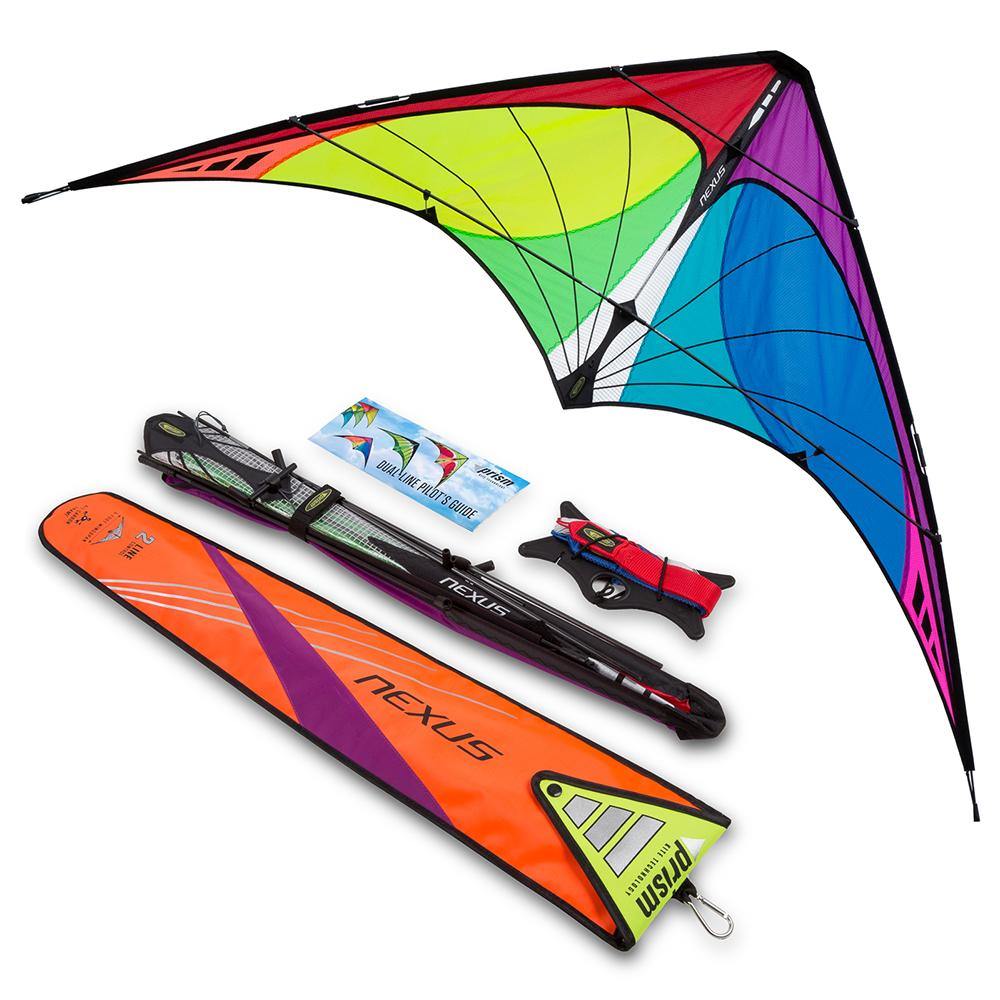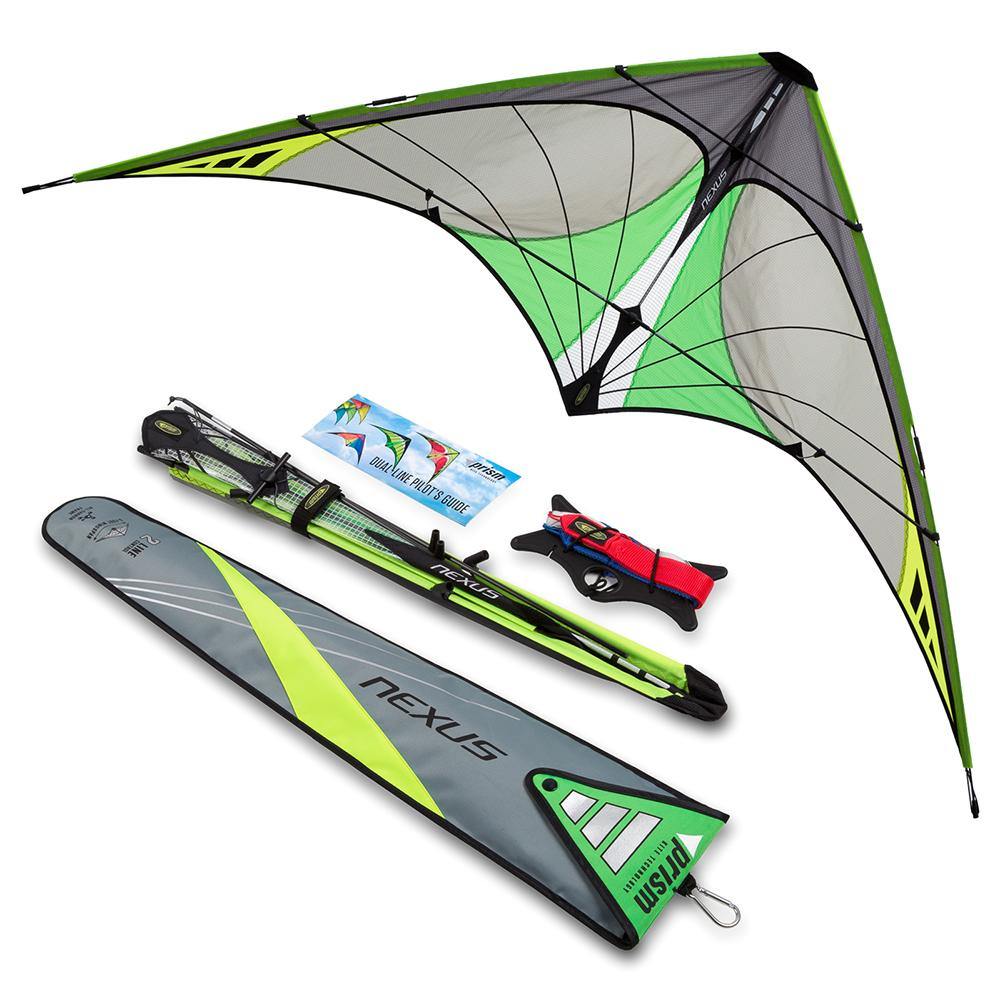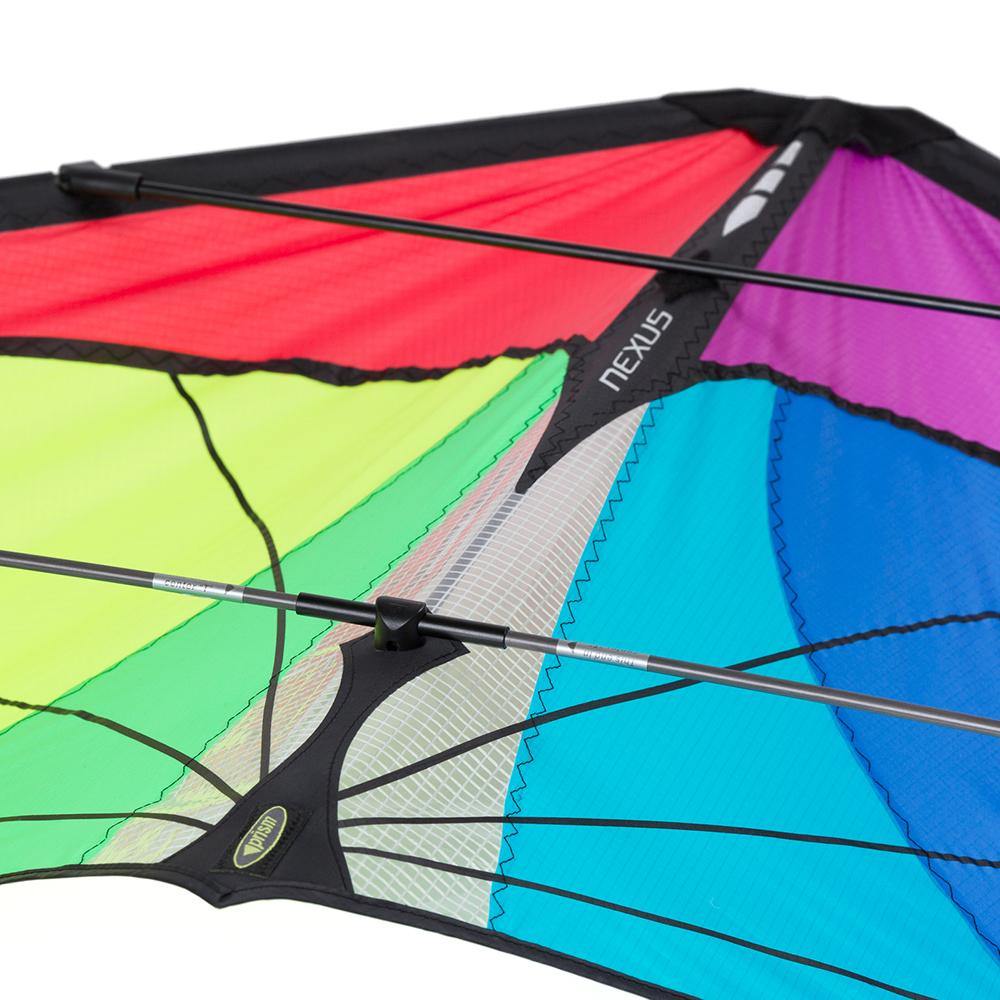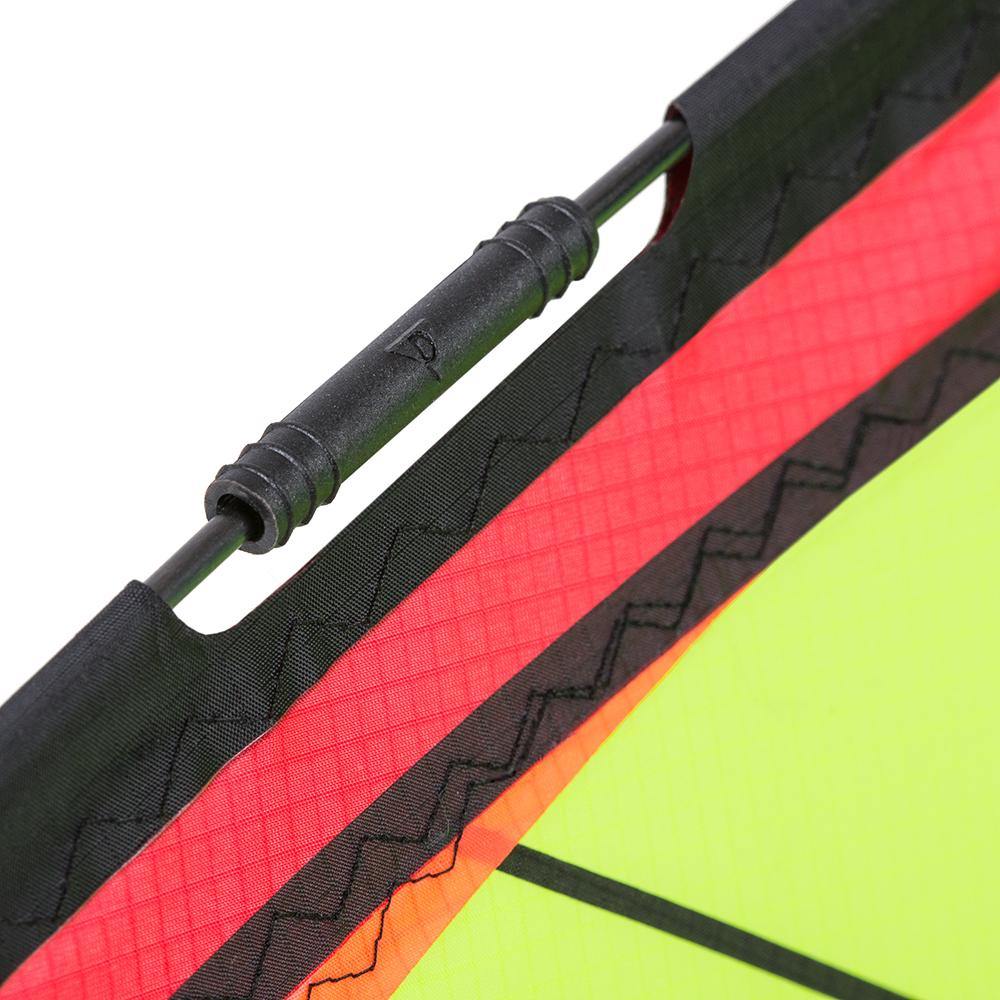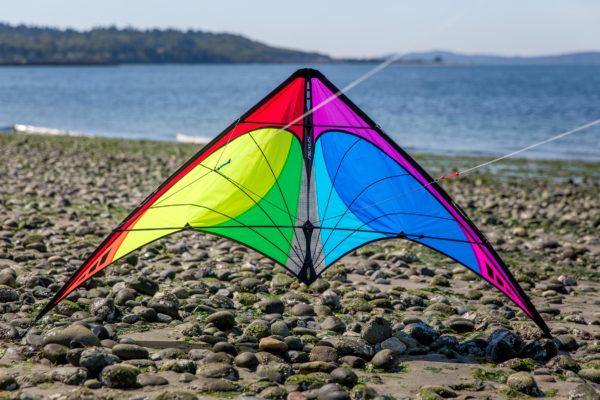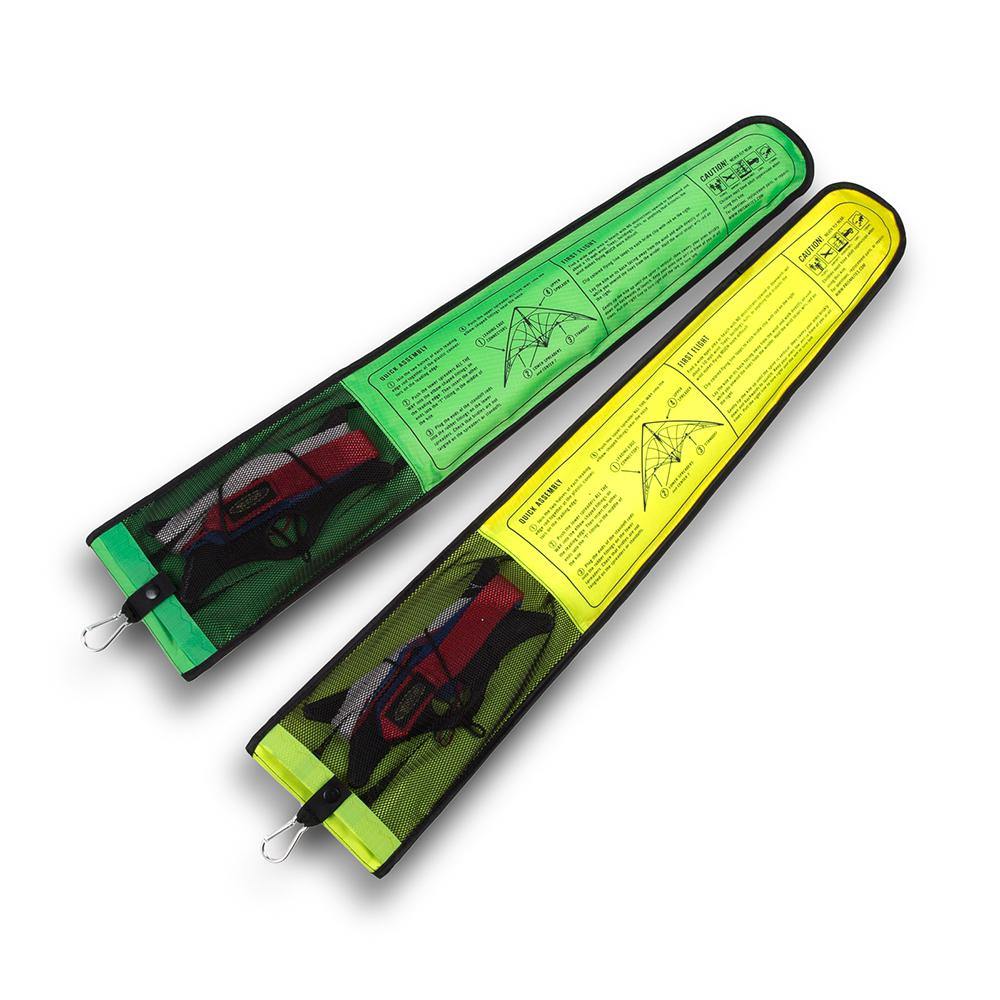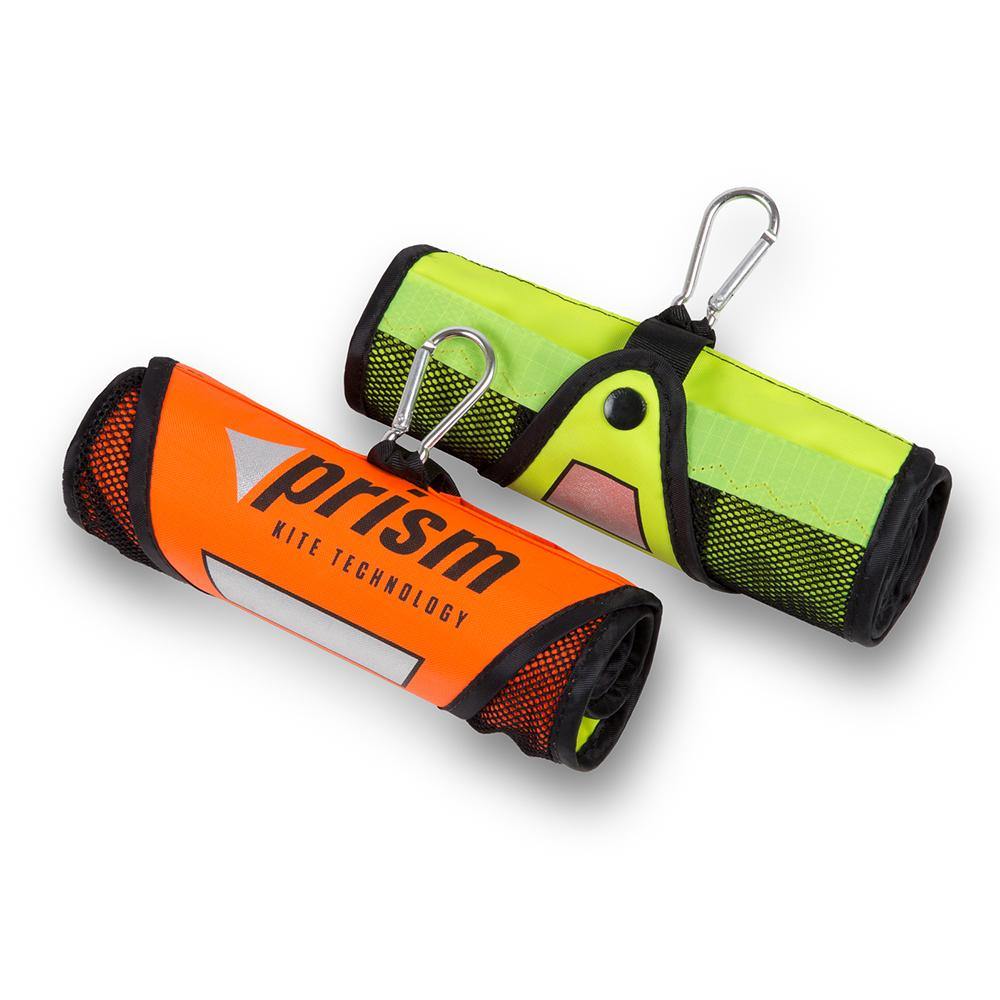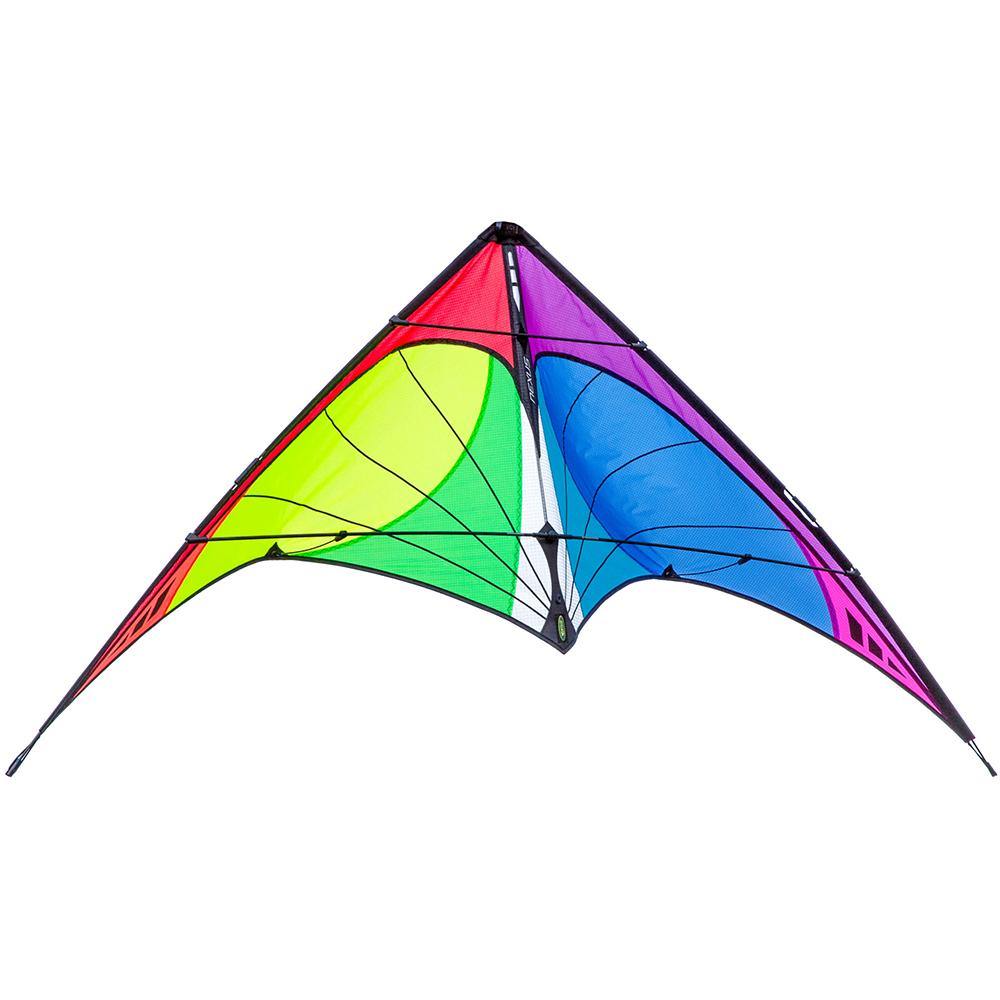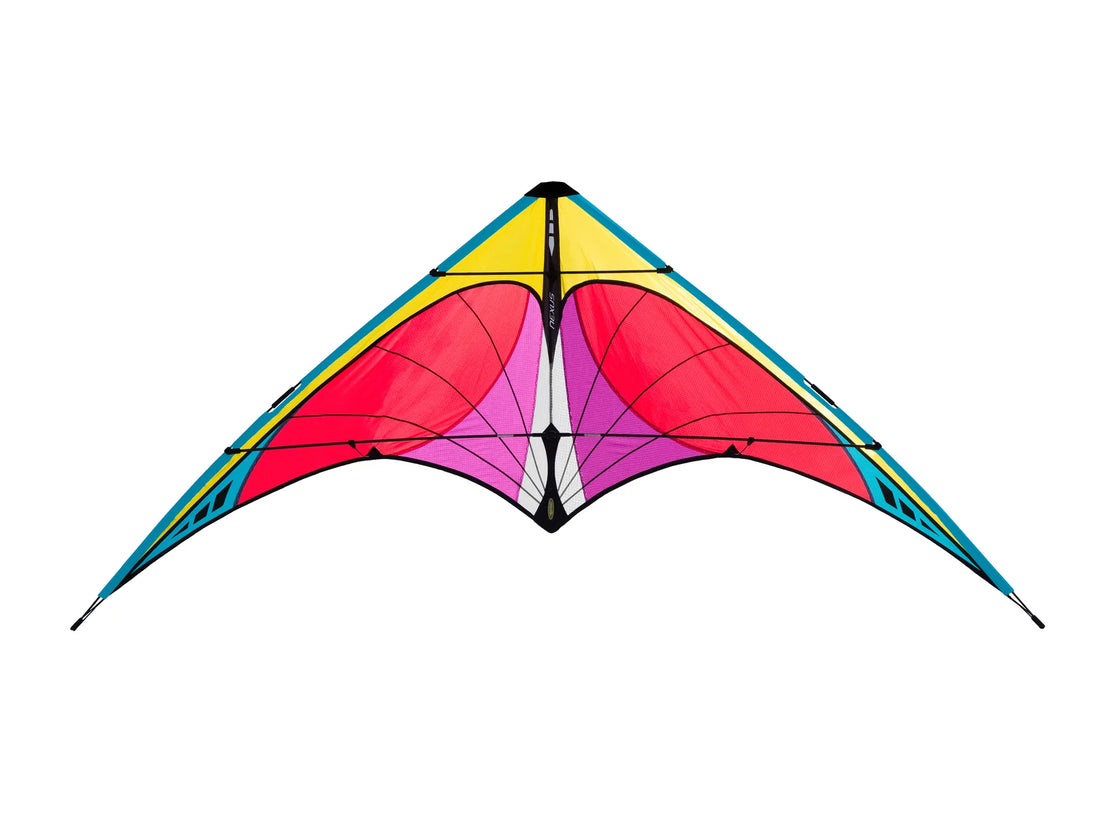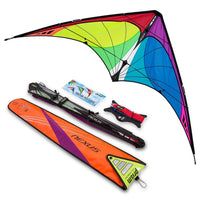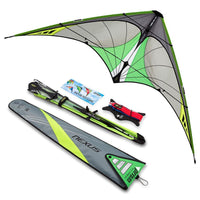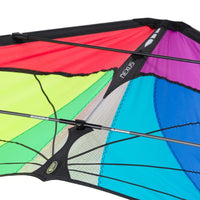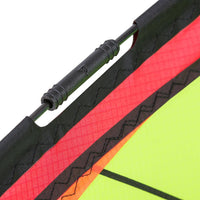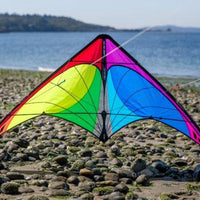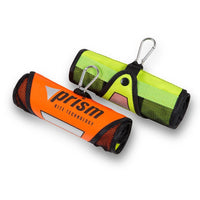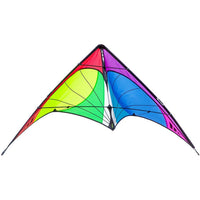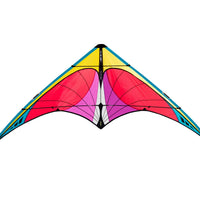 Prism - Nexus 2.0 Dual Line Stunt Kite
Our classic adrenaline-filled speedster is going to get you hooked on sport kites.
Skill Level: Beginner to Intermediate
Kite Wing Span: 60"
Size in Travel Bag: Approximate Dimensions 30" L x 5" W x 3" H
Wind Range: 4-22 mph
Frame: Carbon and Fiberglass
Fabric: Ripstop Nylon/ Mylar Laminate
Line: Includes 90 lb. x 65ft Test Spectra Line With Winder and Wrist Straps
New features for Nexus 2.0:
New sail shape improves stability in light wind
Top loading bag with lineset pouch
Bag rolls up with a carabiner
Fresh graphics and colors
Backwards compatible frame and fittings
Big enough for real-kite performance, small enough to pack in a suitcase, the Nexus is an adrenaline-filled intro to sport kiting and we know it'll get you hooked. Simple, rugged, and affordable, the Nexus flies with the ease and control of a larger kite, with all the details that have made Prism the world's leader in sport kite design.
The Nexus features a composite carbon/glass frame for instant response and great light-wind performance. The three-point Turbo Bridle offers easy adjustment for a wide range of wind: just tilt the nose forward for lighter winds or back for strong winds. Our Turbo Bridle comes with built-in limiters so you'll never overtune your kite out of flying range.
Speedier and sportier than a full-size kite, the Nexus will still get you started on a range of stunts and introduce you to the world of trick flying. Comes complete with low-stretch Spectra lines, winder, flight straps, and a handy travel case that's small enough to bring every time you head for the outdoors.
Great flying kite
Bought the Nexus as it looked fun plus it had the same name as Nexus my working German Sheperd, so glad I did its ver y responsive initially Id use a 20 plus foot tail which will slow it down a little until you get the hand of flying the Nexus, I used a 65 foot on a very windy day what beauty it was to fly. Highly recommend not for a first time 2 line kite flyer,
11-22, Update Problem resolved. Great Kite, fast fun, controllable;
Picked this kite as it's the same name as my great dog Nexus, Kite is fun, came with a 65 foot tail which looked great flying only in higher winds, it's very maneuverable, can be extremely fast, just takes small corrections to maneuver. Problem occurred 2nd flight back spine pocket came off resulting in loose fabric. Tried communicating many times with Kitty Hawk one response to send photos I did, still two plus weeks no response, sad
11-3-22 Update: Kitty Hawk , got back to me and fixed my problem with this Nexus kite, I'm happy with Kitty Hawk and love flying the Nexus, turned my 3 star review to a 5 star, review, Kites a keeper.
Fantastic Kite!
This kite is a real flyer. Due to its rugged frame and strong lines, it can easily handle the OBX winds, which is not the case for all kites this size. It is a very fast and responsive kite that more experienced pilots will love but durable enough for rookie pilots to learn on. It's a bit pricier than some other introductory stunt kites, but in this case, you get what you pay for. I've flown stunt kites for about 30 years, and this one will definitely be one of my go to kites.
Excellent as. your first Sport Kite
Having flown Sport Kites (SK) for several years the PRISM NEXUS (as well as the HQ COMET ...-also available at Kitty Hawk) is a superb pick as your first SK. A bit more $ than the cheaper SK you find on that omnivorous Internet store whose namesake is based on the largest river in South America.com the price is nonetheless well worth it. The NEXUS is made with good workmanship & quality materials and will withstand those inevitable moments when your SK crashes. In addition it has good flight controls and although it may not be quite suitable for doing advanced "slack line" stunts and tricks it is well suited for basic flight and is a good platform for basic tricks such as zooming, drifting, figure 8's, loops, etc. For an introduction to SK flight basics for the NEXUS consider looking on YouTube for Zen Sense's "Beginner's guide to Stunt Kite flying" and then PRISM's as well as Dodd's "advanced flying school" videos for more flying maneuvers and tricks.
The PRISM is still one of my favorite "bring along" kites when going on vacation or even to a local beach or park with the Family. With a bit of help from the adults the NEXUS can be flown by children over the age of 8 (but be careful...they may not want to give it back). As a side note, SK flying is a very safe activity in these covid shutdown days (daze?) that will get you and the Family outdoors. I highly recommend the NEXUS as a your first SK pick.
.
Beautiful!
This is my 3rd KH 2nd handed kite. This one is an improvement on the past Prism Nexus kites in that directions are more clear regarding line and pole placement which made it much easier and quicker to put together. I flew this at sunset, the Golden Hour. The kite glowed and seemed to be illuminating in the sky so much that fellow beachgoers all gathered around to simply watch it flying. It was a magical experience down at the beach on Ft. Fisher. The colors are great and the sun makes them glow.
I find this kite easier to control than my original 2 kites, which are very similar design, but my friends that flied this one all agreed this was their favorite and easier to control.
Score KH Kites on another wonderful kiting experience!