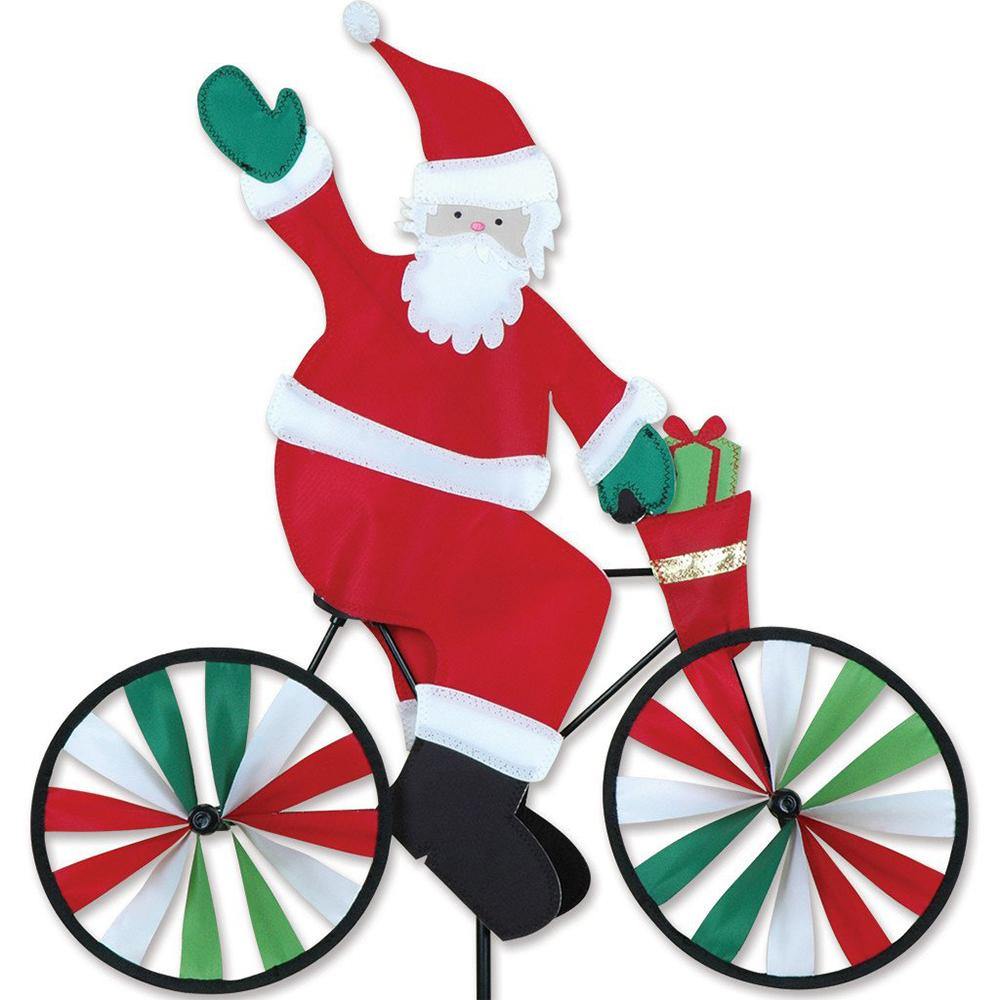 Premier Kites Santa On Bike Spinner
HO HO HO! Merry Christmas. Welcome the holidays with this fun and festive seasonal spinner.
Size: 20 x 20.5 in.
diameter: 7 in.
Homeschooling group kite flying
I ordered a batch of kites, including 2 dragon kites and five little diamond kites of rainbow, red and orange. We had a group of fifth through eighth grade home-schoolers come and fly the kites at a Michaelmas festival we held on a nearby farm on September 29th. The morning was a success but the best part was the exhilaration of the youngsters who flew the kites! Rosy-cheeked they told stories of how they got their kites up so high to stay so long. It was wonderful and the kites were so inspiring to all of us, especially to the youngsters flying them. So uplifting!
Santa on a Bike
Directions were a little confusing.
Santa on bike spinner great for Christmas