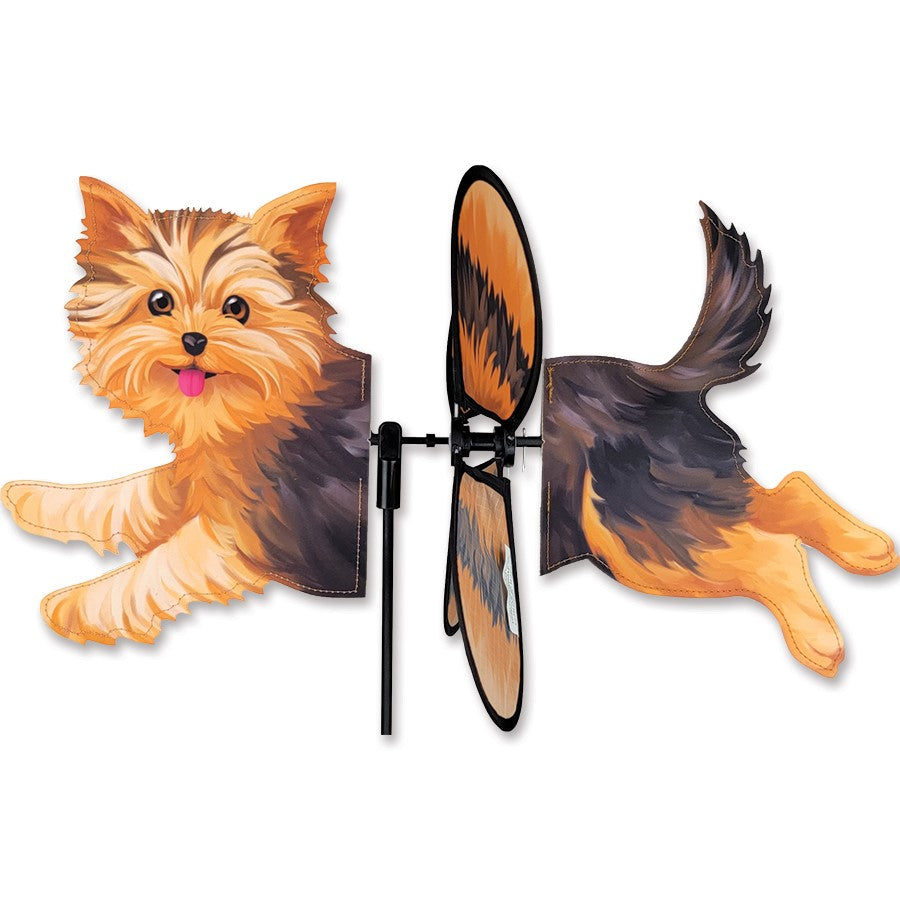 Premier Windgarden - Petite Spinner - Yorkie Dog
These Spinners are totally cute...their small size and price are a great fit for any garden and budget! The line of Petite Wind Spinners are made by Premier Designs and come in a compact package that is simple to assemble. The wings of these spinners are pre-glued at the factory so you won't be picking up pieces around your yard. These garden spinners are made from polyester rip-stop fabric and fiberglass hardware...perfect for small gardens, yards and patios.

Size: 18" x 10.75"
Diameter: 12.5"
Yorkie spinner
Have never received this item. Post Office does not have it and neither do I. No help from Kitty Hawk Kites.
Loved it!
Bought this for my niece because it looks like her dog. She LOVED it! Worth it!