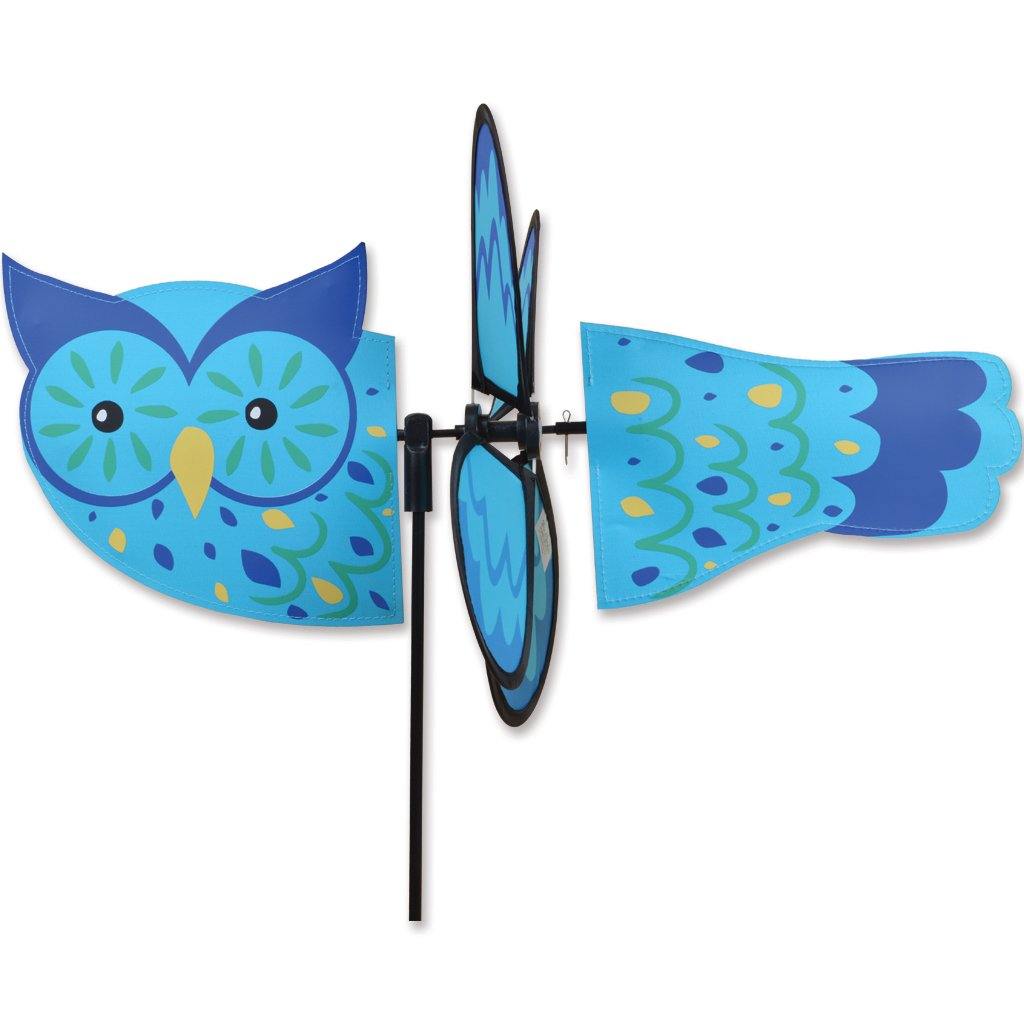 Premier Windgarden - Petite Spinner - Blue Owl
These colorful Owl Spinners are totally adorable...their small size and price are a great fit for any garden and pocketbook! The line of Petite Wind Spinners are made by Premier Designs and come in a compact package that is simple to assemble. The wings of these spinners are pre-glued at the factory so you won't be picking up pieces around your yard. These garden spinners are made from polyester rip-stop fabric and fiberglass hardware...perfect for small gardens, yards and patios.
Size: 18" x 7"
Diameter: 12.75"
Wonderful Gift
The owl spinner is just what I was looking for. My Grand Daughter is a bird lover and she will love it.