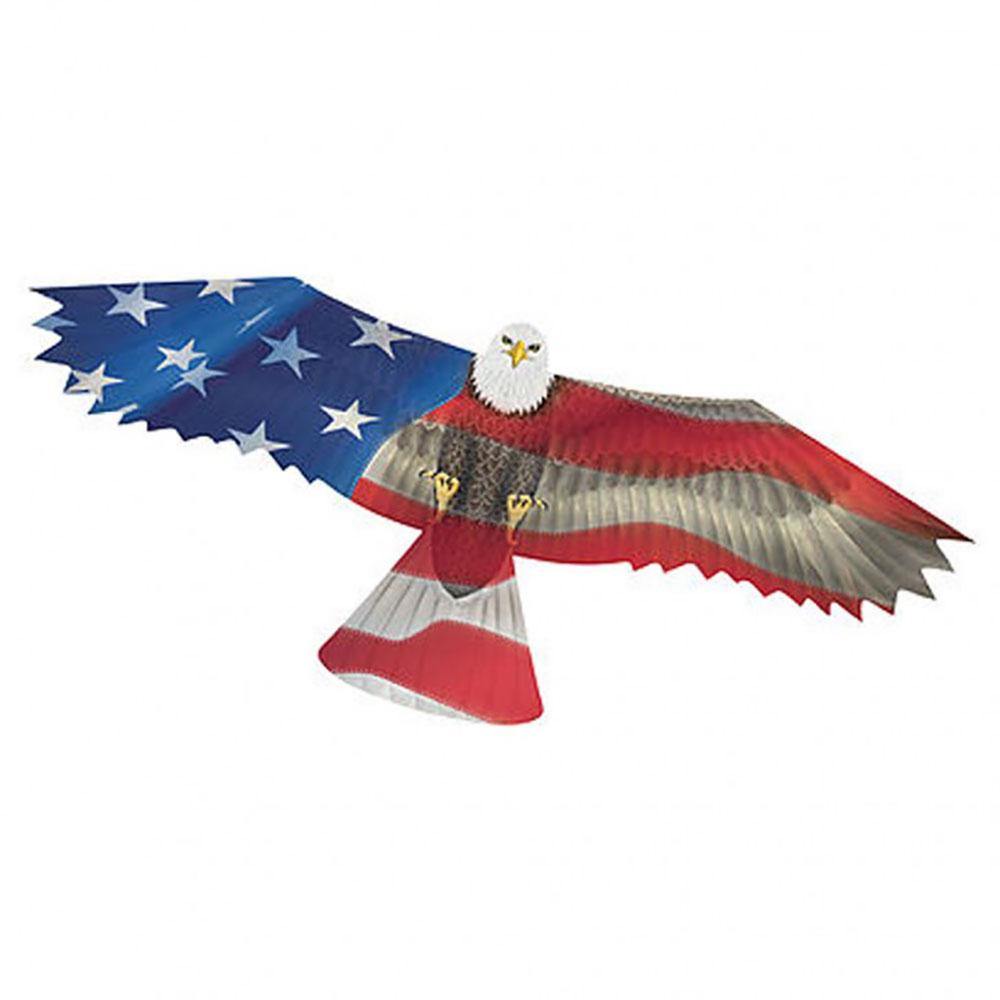 Patriotic Eagle SuperSize 2-D Kite
The U.S.A. Eagle Kite is made by WindNSun. With it's patriotic Graphics and it's large Wing Span it looks awesome flying through the skies. The Kite is a single line kite that assembles in minutes and is easy to fly for beginners and fun to fly for almost any age or skill level. Comes ready to fly with handle and 170' of line included.
Skill Level: Beginner (8 to adult)
Kite Size: 70.5" W x 28.75" H
Wind Range: 7-18 mph
Frame: Fiberglass
Fabric: Ripstop
Line: Includes 170 feet of 25 lbs line on handle
MPN: 72109
No kite
Have no clue about the kite, still haven't received it.
Totally satisfied with my Patriotic Eagle kite
When I ordered my new kite from Kitty Hawk kite company I was hoping it was going to be a good purchase. I was totally satisfied with the quality of the kite and the very user friendly directions that were sent with the kite. The kite flew flawlessly the very first time I flew it. Totally satisfied and recommend Kitty Hawk Kites to all.
Love it!!
Ordered the eagle kite with the red, white and blue flag emblem for my 2 1/2 year old grandson Beckham!! It flies like a dream with some help from his Daddy!!
Perfect!!
Will be at the beach for the 4th and this kite was exactly what I was looking for!!