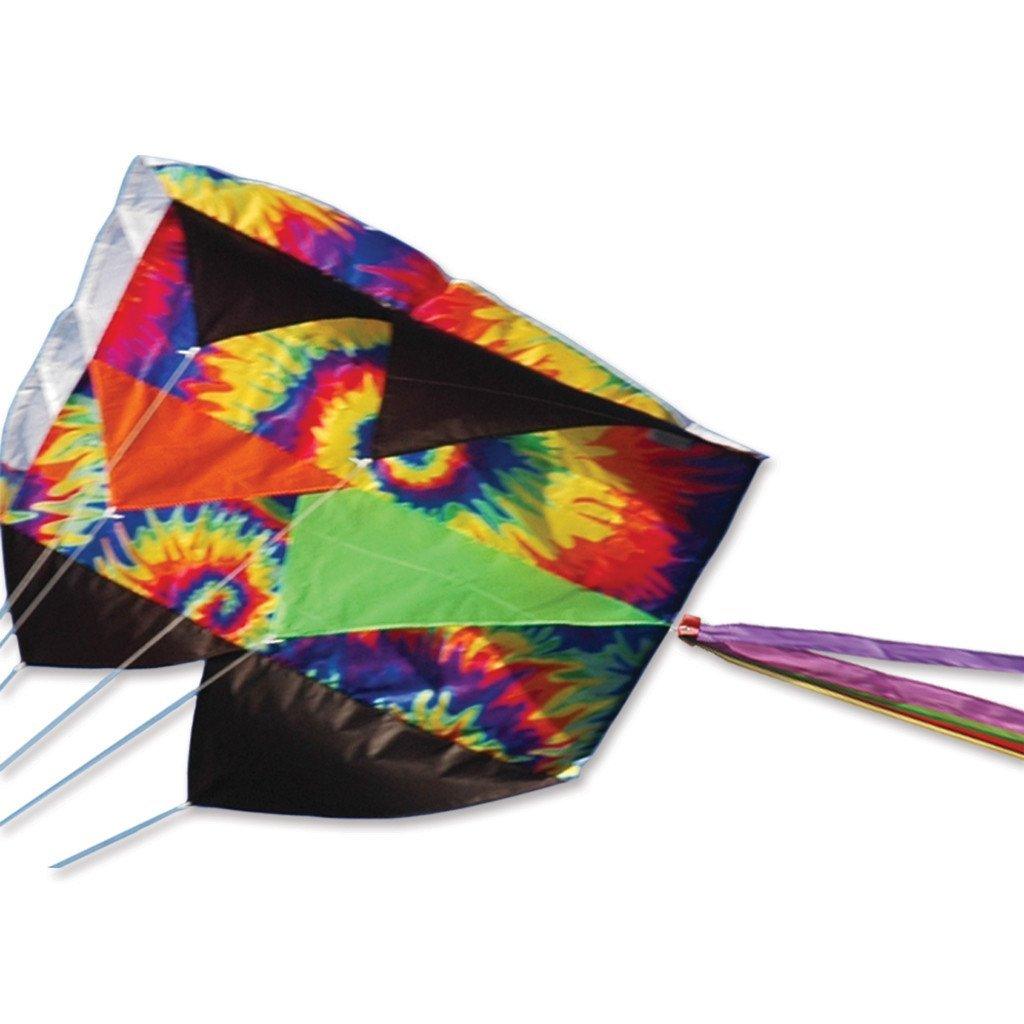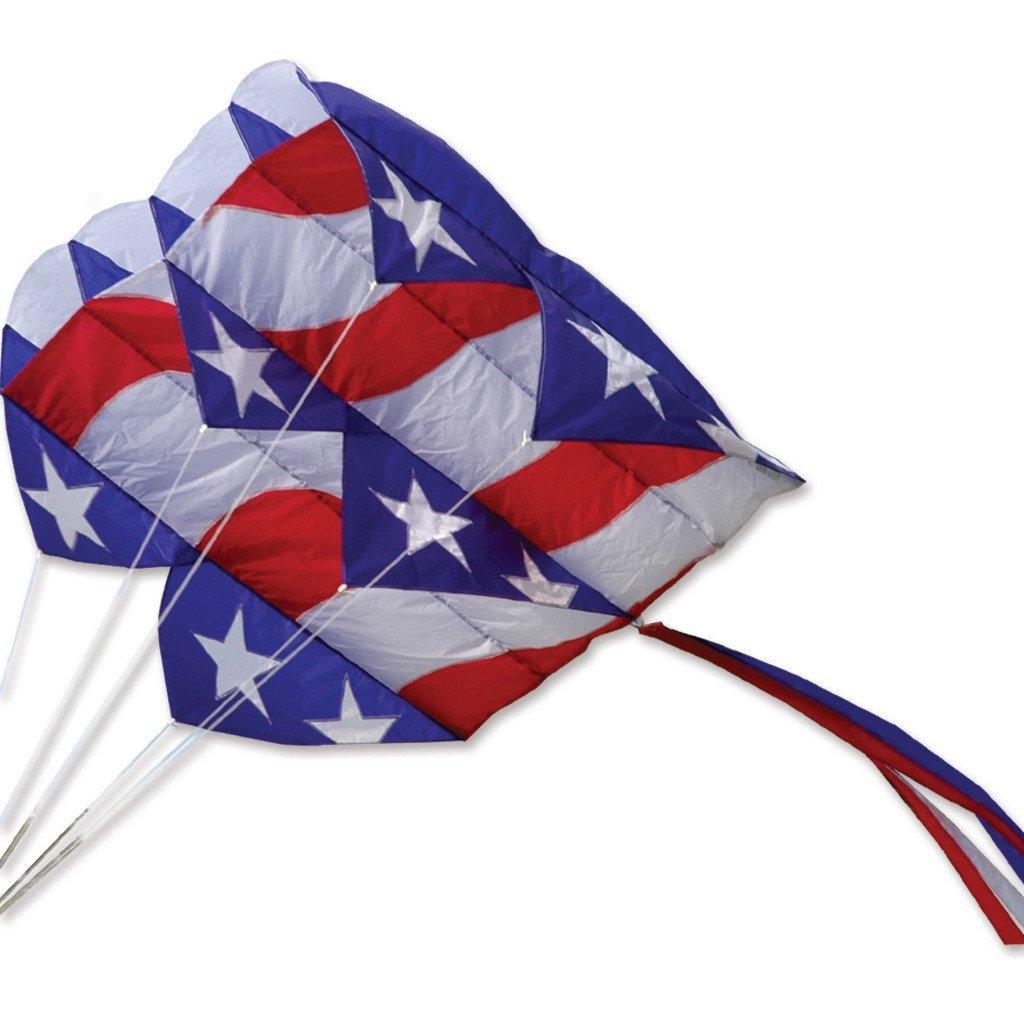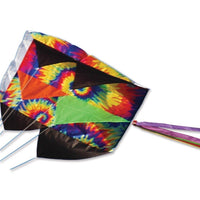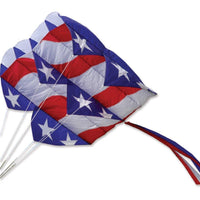 The Parafoil 7.5 single line parafoil is capable of pulling small conoes or kayaks in moderate winds. The Parafoil 7.5 kite is packaged in a nylon carrying bag with everything you need to start feeling the power of the wind, including kite line. The Parafoil 7.5 kite is easy to set up and break down (there are no rods or parts to put together...just take out of the bag, attach the line and tail and you are ready to go!), perfect for traveling or keeping at the ready in your car.
Skill Level: Intermediate (due to size)
Kite Size: 28" W x 38" L
Wind Range: 6-20 mph
Frame: None
Fabric: Ripstop Nylon
Line: Includes 500ft of 90 lb. Test Line on a Yo Yo Winder
Package Includes: kite, line, streamer tail & storage bag
Great 4th of July Kite
Wonderful foil kite that will stay up in the air with little attention if flown high and tied off correctly. We love our kite and enjoy flying it whenever we can.
Strong wind flyer
Handled the fall beach winds in Maine with no issues. Looks great in sky with flag pattern.
Patriotic 7.5 Para foil
I flew this kite with winds at 16 - 20 mph! This kite loves to dance and has tremendous pull. What an awesome experience , I think I'm going to modify the trailing edge and add a Y harness for the tail attachment, this will reduce the back and forth yawing and should slightly increase the line flying angle. Another great kite added to my collection!
Parafoil 7.5 Kite
But great services and fast delivery
Had not flown the parafoil yet will get back on that item