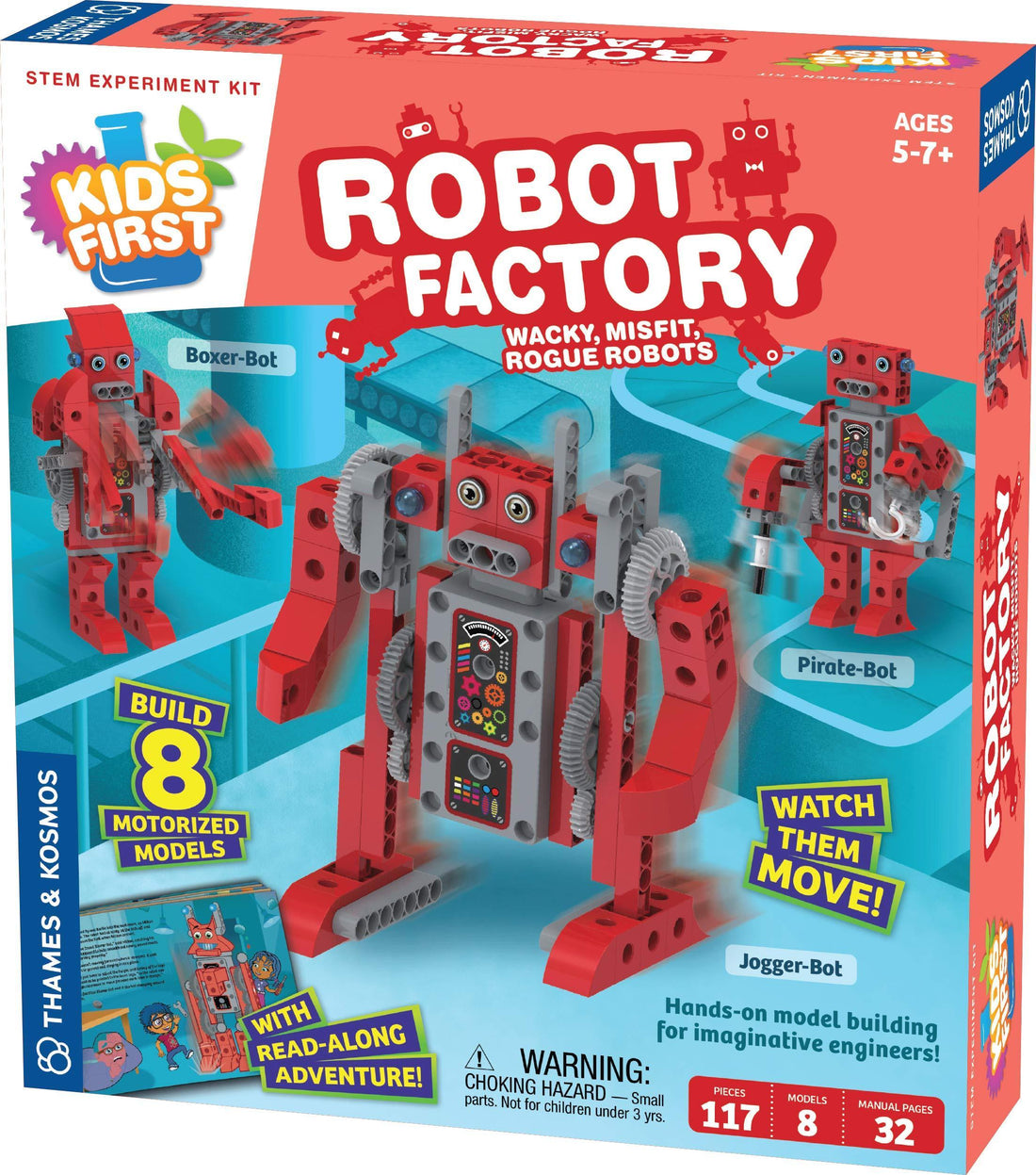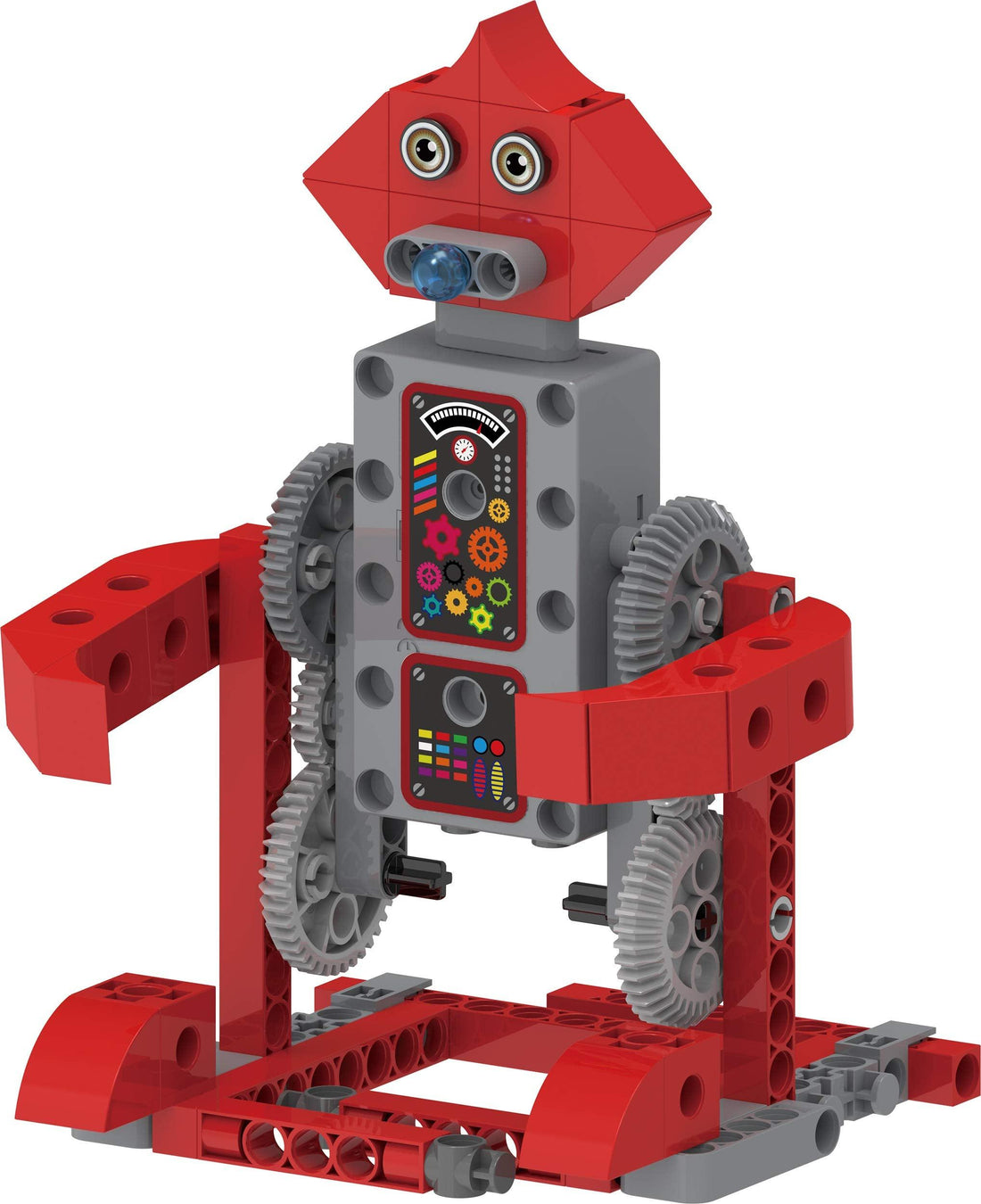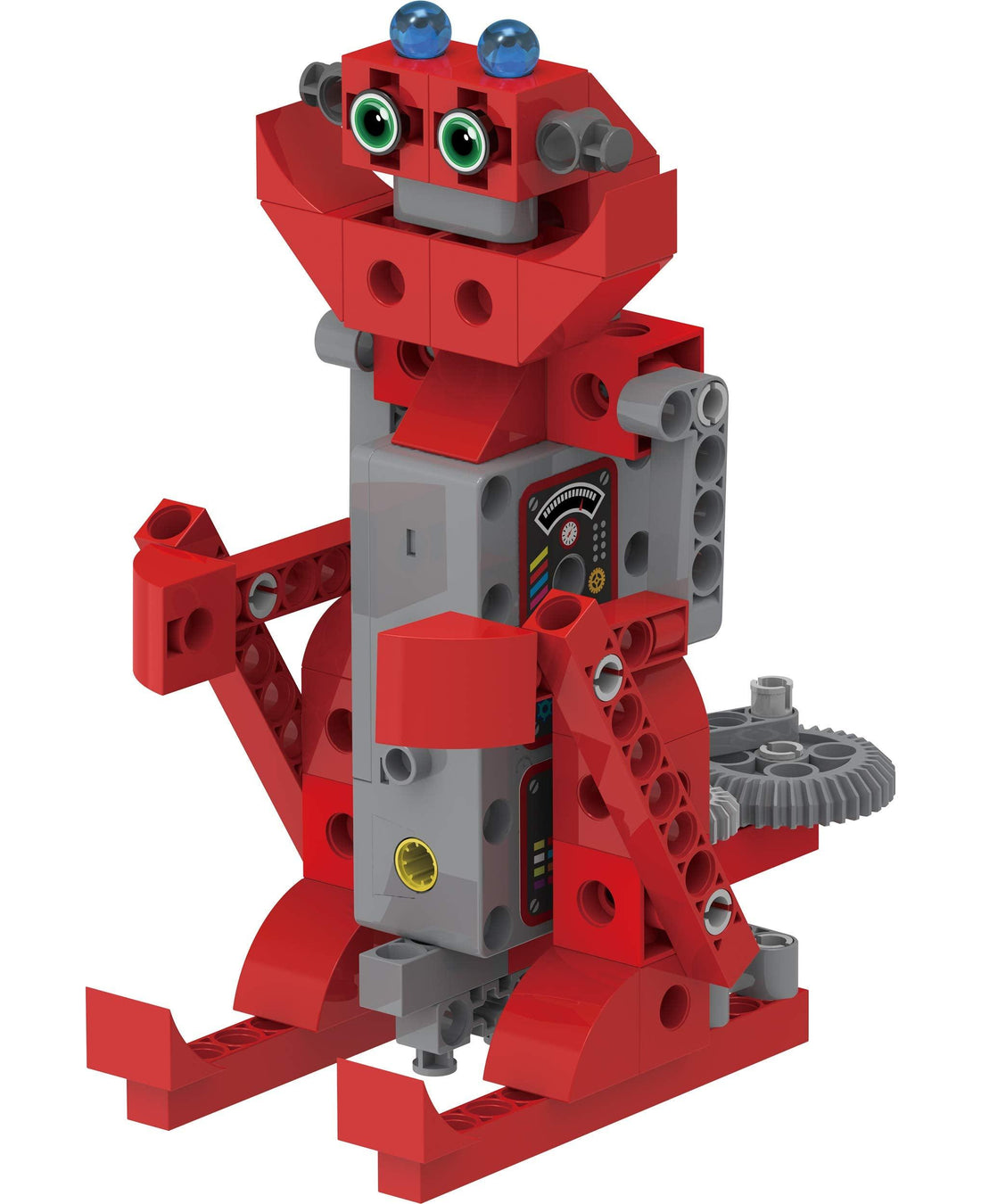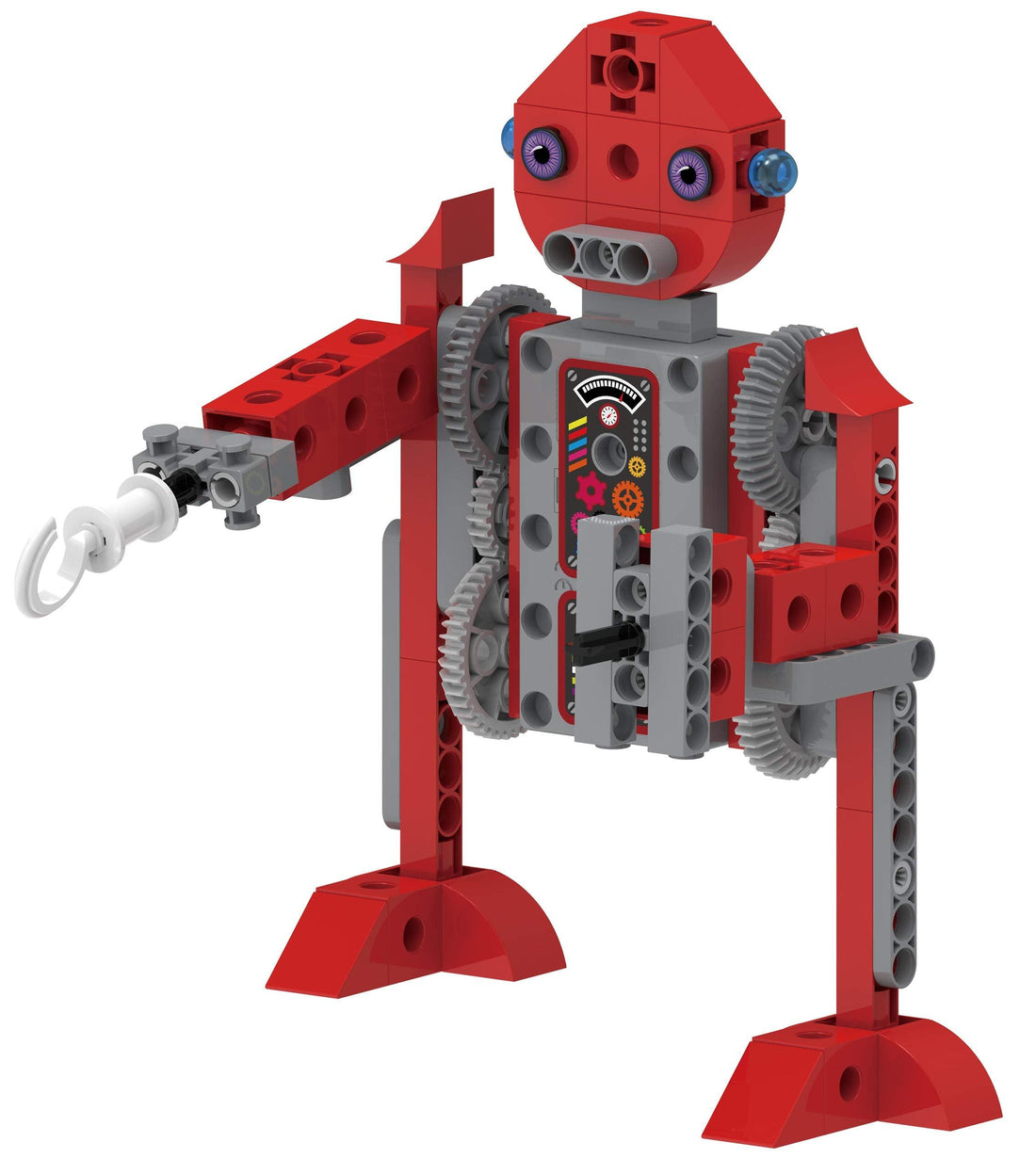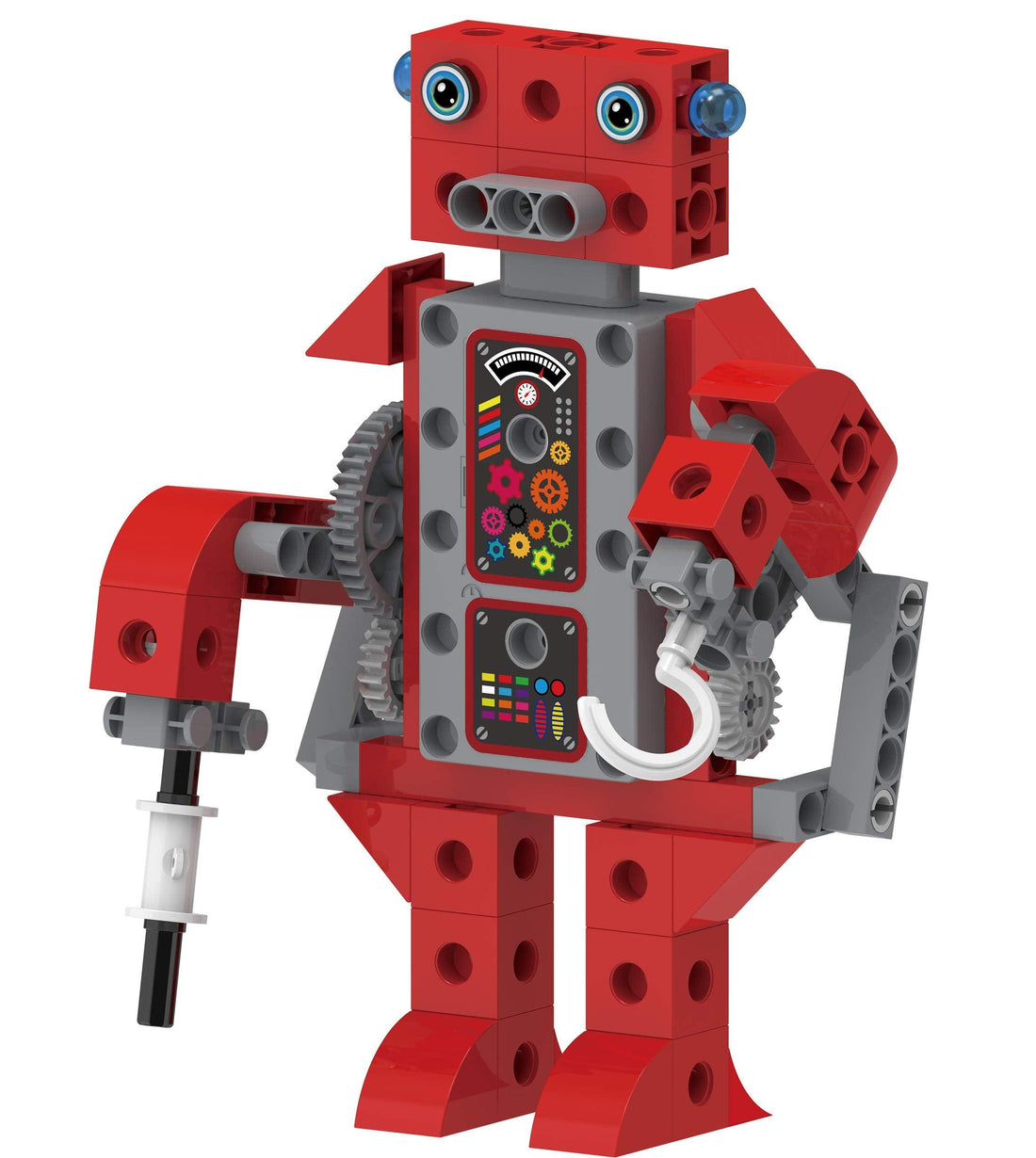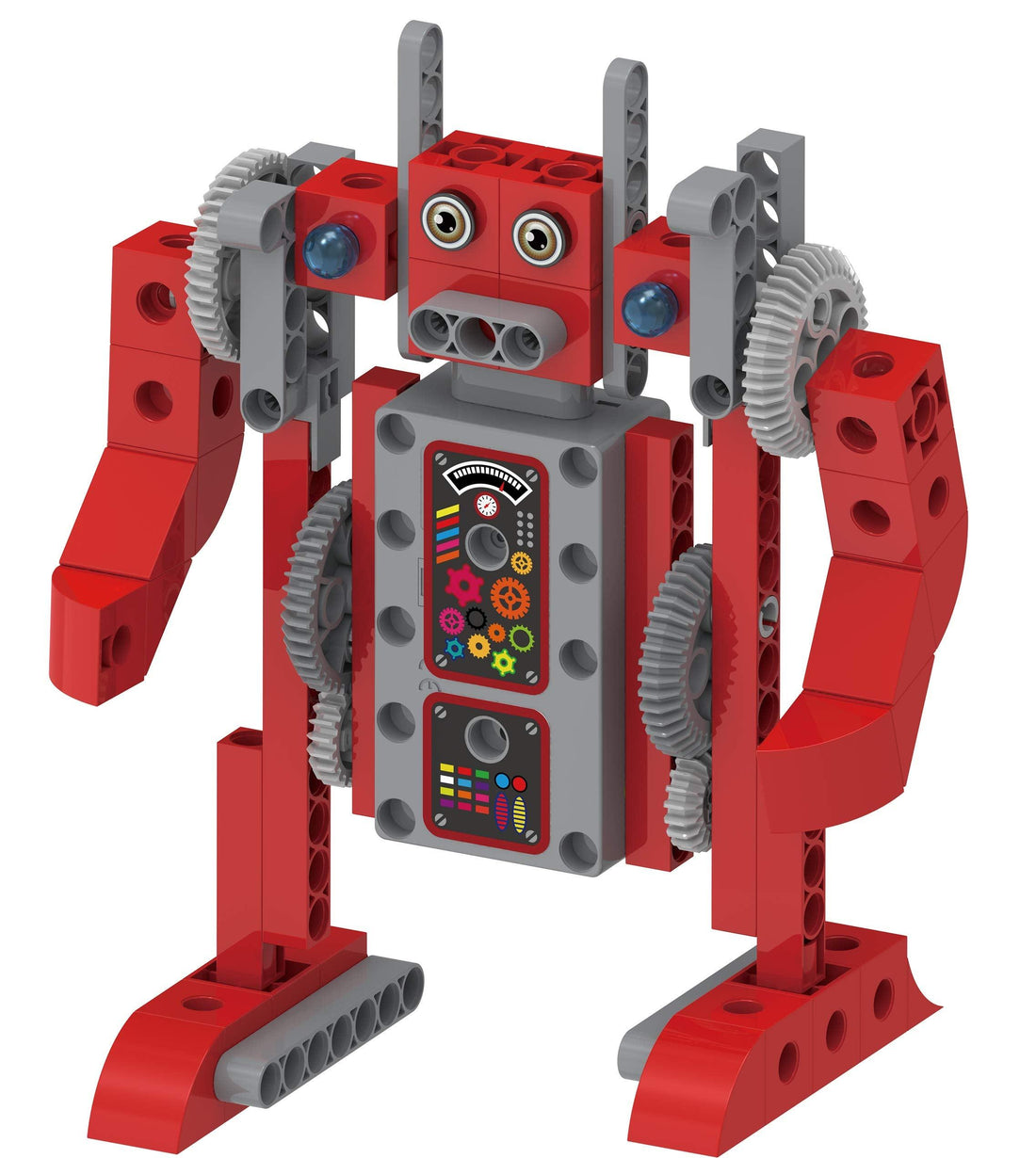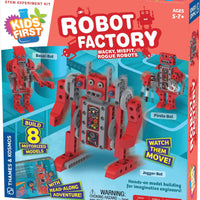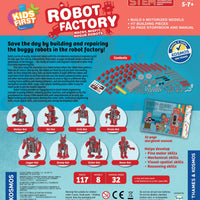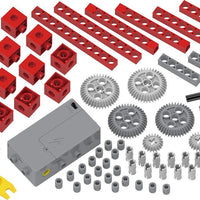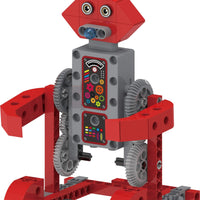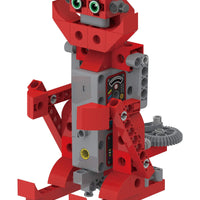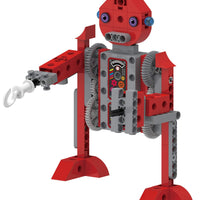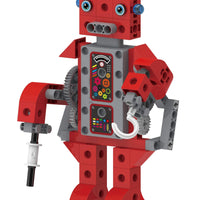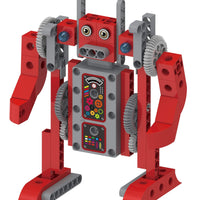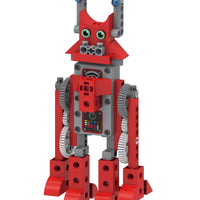 Introductory mechanical engineering kit for ages five and up.
A beautifully-illustrated storybook manual follows Ty and Karlie, two young engineers, as they help fix some wacky robots at the robot factory!
Clear and detailed step-by-step assembly instructions guide children to build 8 motorized models of the rogue robots from the story.
Model building develops fine motor skills: compatible with other Kids First early engineering kits, the large cubic building components are perfect for the target age group.
Motor box: The included battery-powered motor box is what gets the models moving! (2 AA batteries required, not included)
Style:Robot Factory Watch out — robots gone rogue! In this new adventure in
the Kids First early engineering series, the Omega family takes a trip to a
robot factory where the robots have gotten a little out of control. One by
one, the wacky, motorized robots are fixed up and put back into working order,
with the help of the Omegas — and you! As you follow along with the 32-page
illustrated storybook manual, you'll build working models of the eight
different classic robots and experiment with them to see how each one uses the
battery-powered motor, gears, and other mechanical parts to move its arms or
legs in a different, funny, zany way. Through building and experimenting, kids
get a unique look at how simple mechanical systems work. Large, cubic plastic
building pieces make it easy for small hands to put the models together. Robot
Factory provides an engaging way to teach simple engineering concepts to young
children, allowing parents, teachers, and caregivers to lay the groundwork for
strong STEM-related skills and comprehension at an early age. Model building
and experiments develop fine motor skill, mechanical engineering skills,
visual-spatial skills, and reasoning and concept development skills.