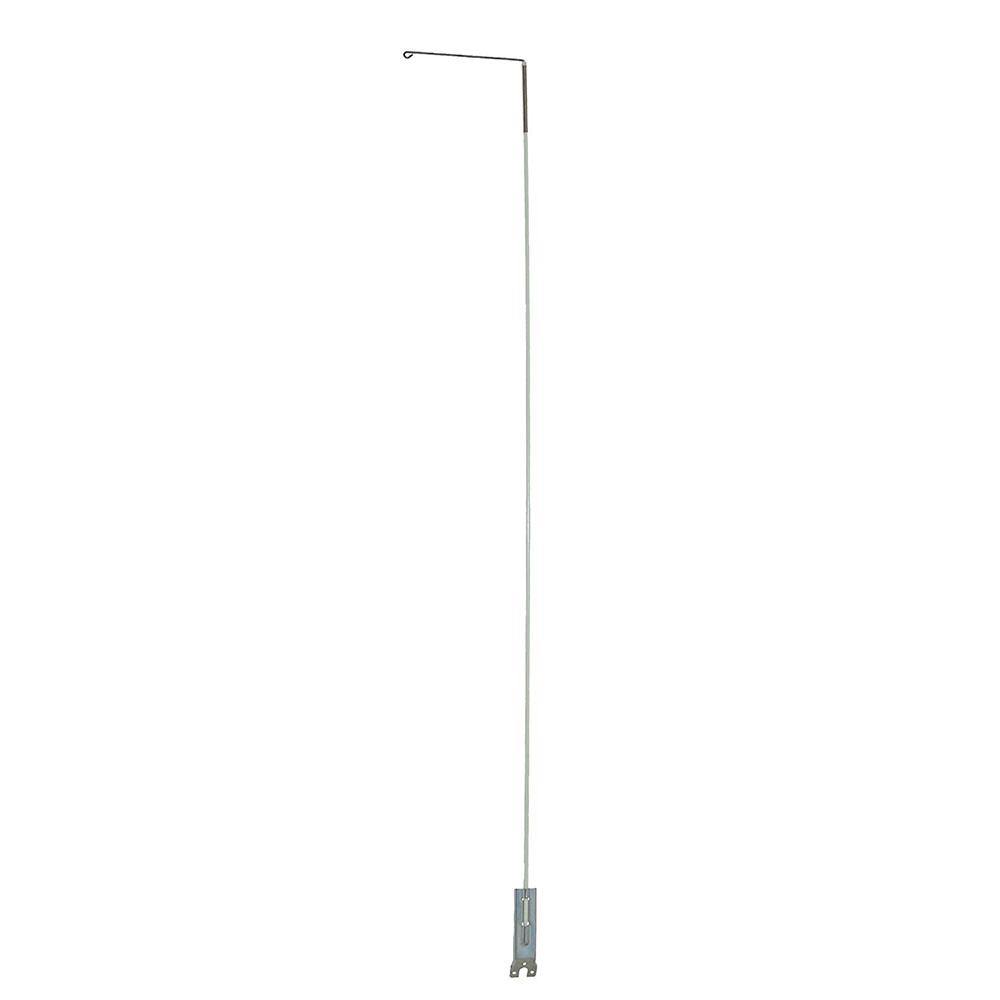 4ft Hang It Windsock Pole
4 FT single piece fiberglass pole has a 7 INCH swiveling arm with stainless steel coupler
Ships flat - easy to assemble
Comes with mounting bracket and screws
Product Dimensions 48 x 0.2 x 0.2 inches
Item Weight 4.8 ounces
Shipping Weight 5.6 ounces
Works Great !
Easy to install and is very sturdy, while remaing flexible.
Perfect pole
I was so happy to find a pole that was 1 piece. Most come in 2 pieces & will not stay together. The swivel are works well, my windsock has not gotten tangled so far.
Perfect for our windsock!
Perfect for the yard
So missed having a wind sock.
Great windsock holder
This holder does a great job of it not getting tangled