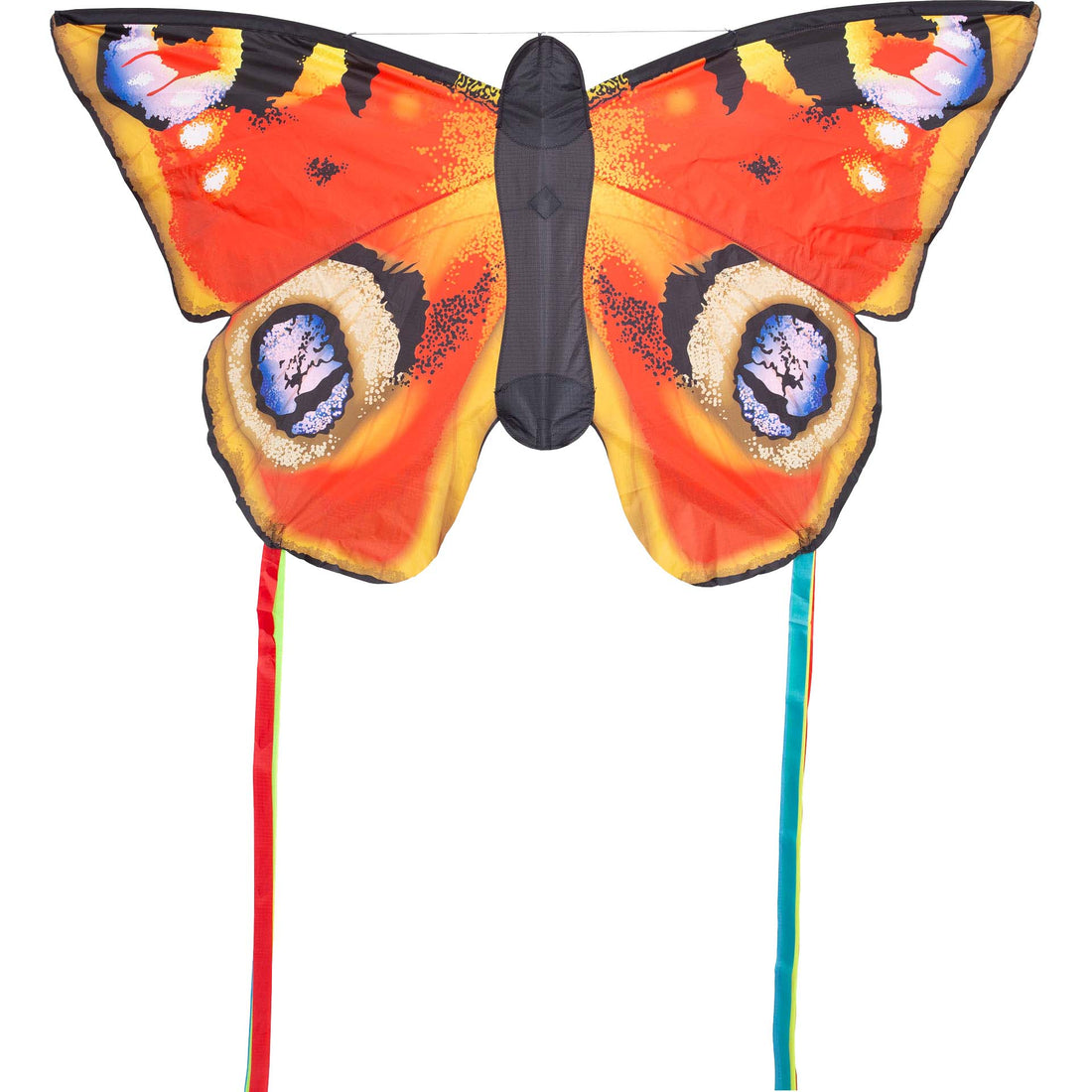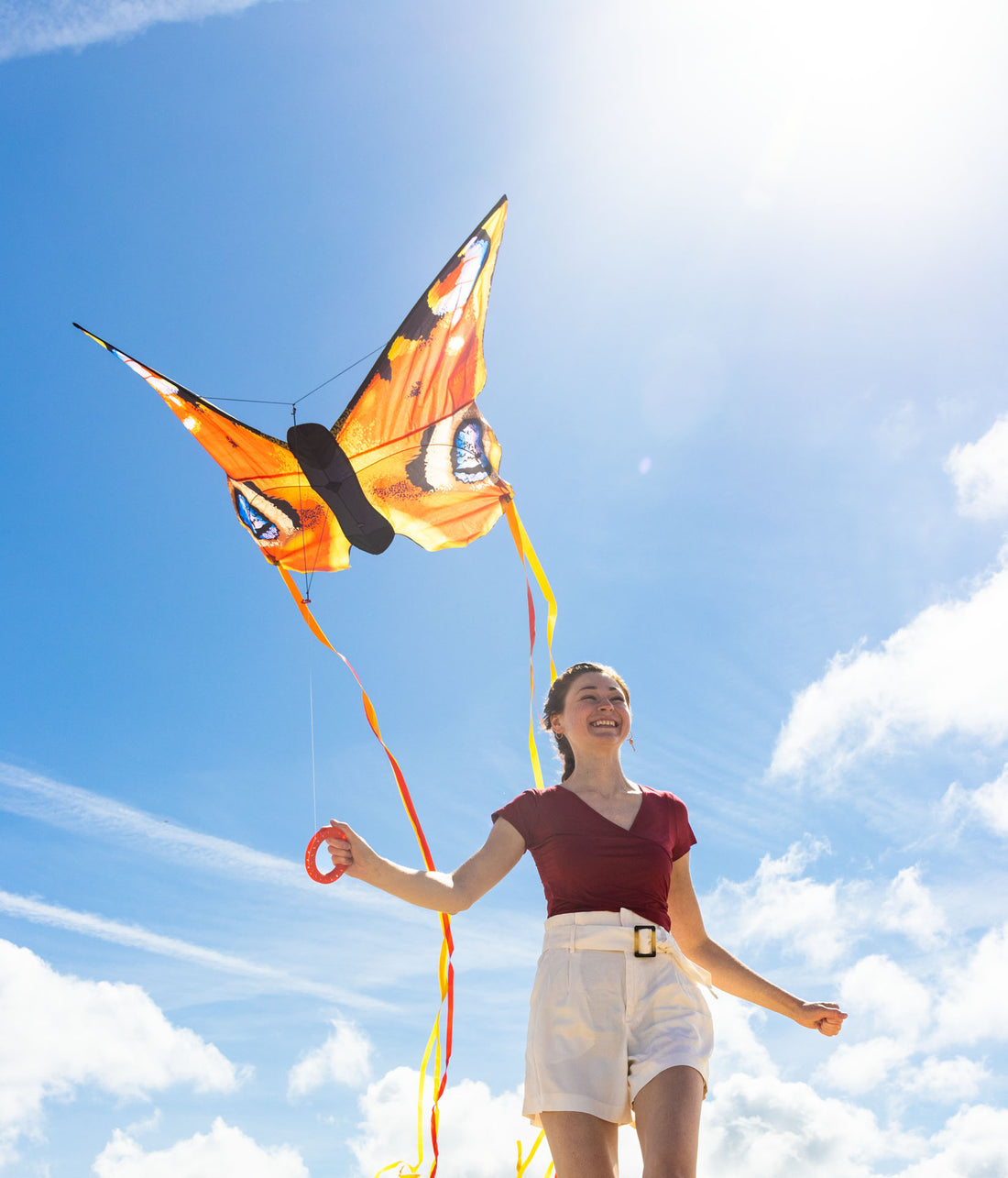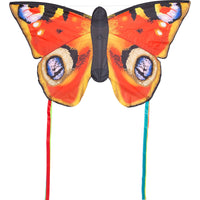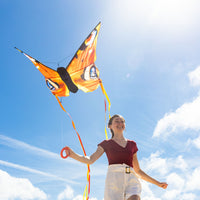 HQ Large Peacock Butterfly Kite
Introducing our stunning Large Peacock Butterfly Kite - a masterpiece of design and engineering that is sure to turn heads and make your outdoor activities even more memorable!
This beautiful kite features a lifelike peacock butterfly design that captures the essence of this magnificent creature. With its bold and vibrant colors, intricate detailing, and impressive size, this kite is truly a sight to behold.
But don't let its beauty fool you - our Large Peacock Butterfly Kite is also a high-performance flying machine. Made from durable materials and expertly crafted, it's designed to soar effortlessly through the air with grace and stability. And with its large size, it's sure to make an impact no matter where you fly it.
The kite comes with everything you need to get started, including a handle and line. Assembly is easy, and with a little practice, you'll be able to control and maneuver the kite with ease.
Whether you're a seasoned kite-flyer or just looking to try something new, our Large Peacock Butterfly Kite is sure to impress and delight. Get ready to watch this majestic creature take flight and add a touch of wonder and magic to your day!