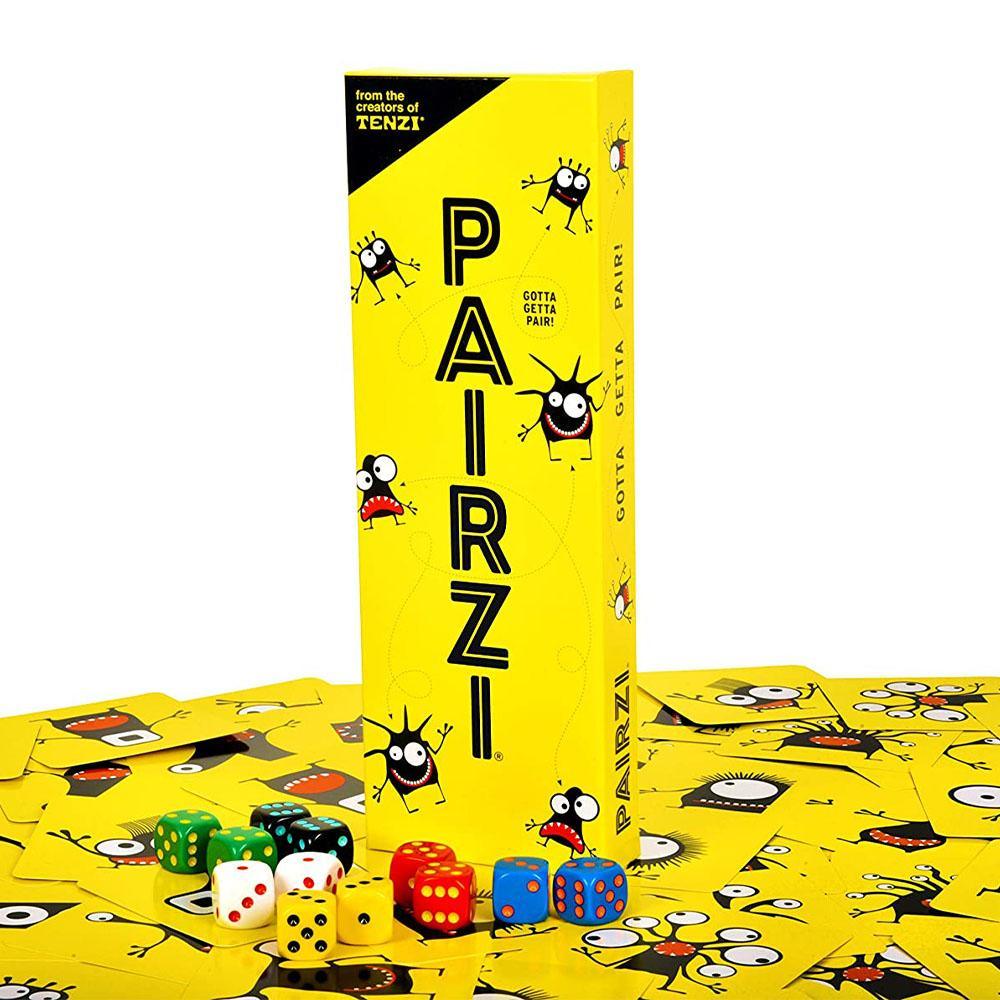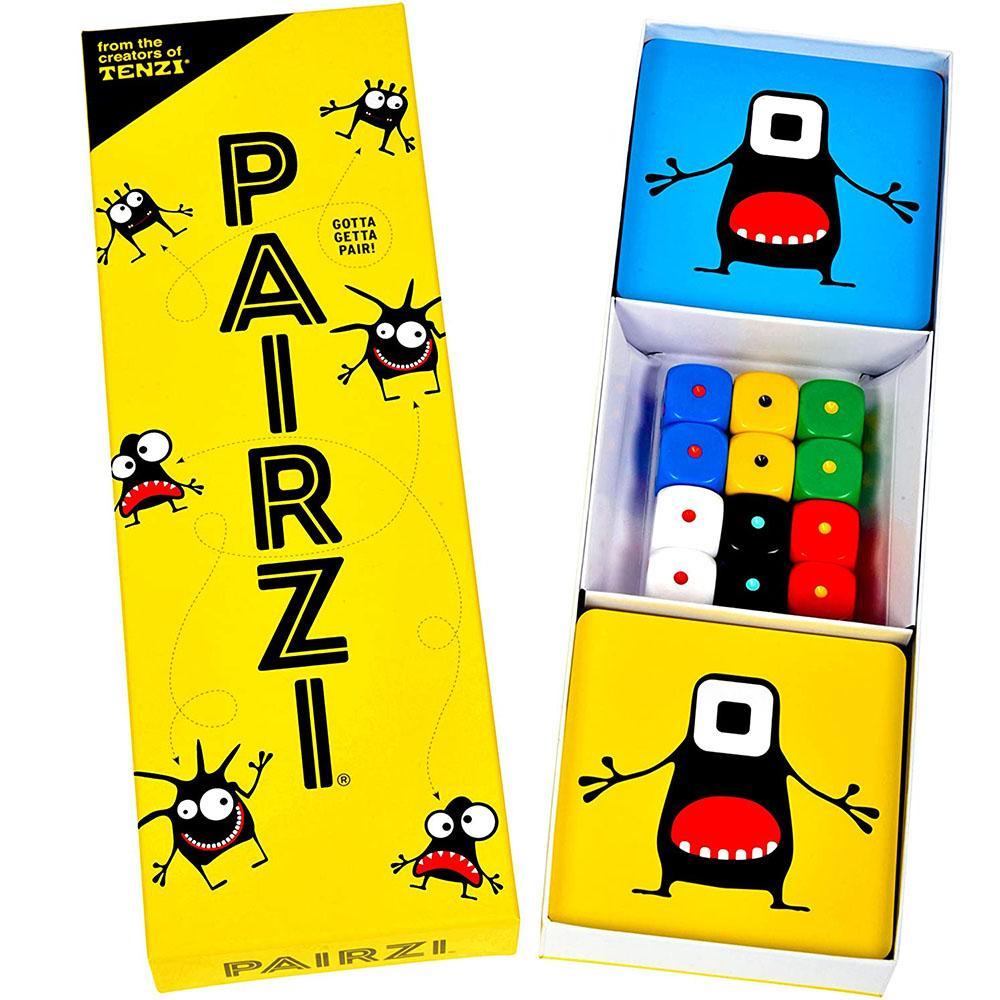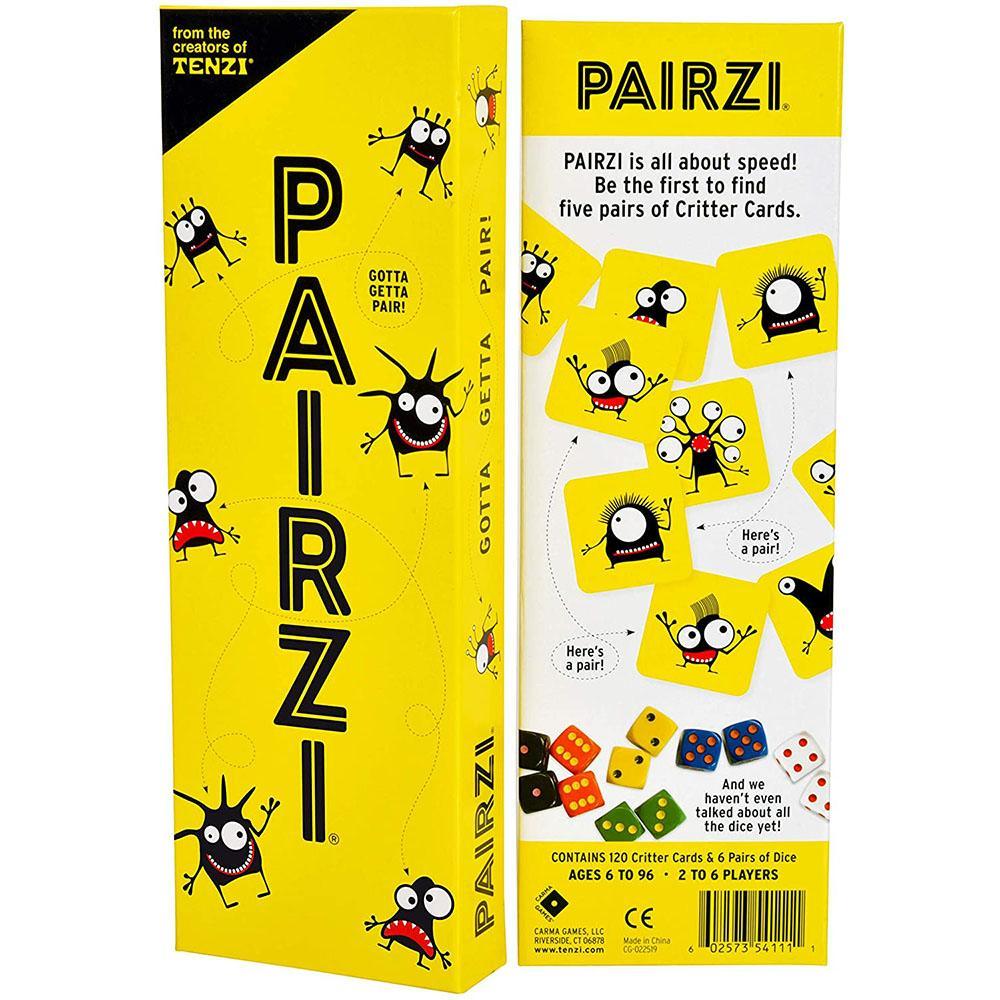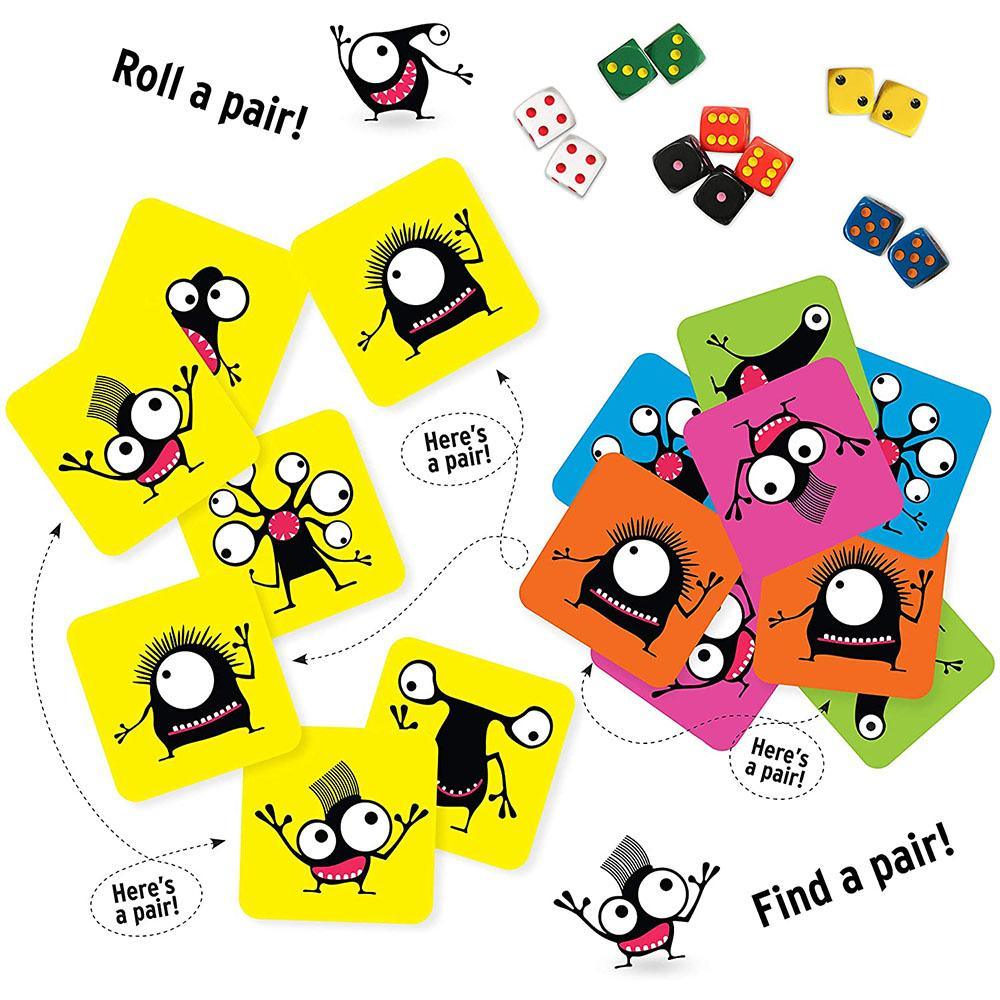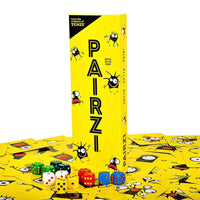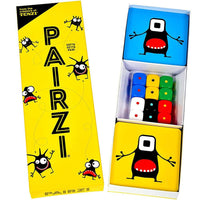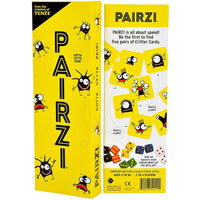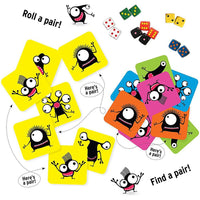 ANOTHER HIT: Created by the same guys who brought you the extraordinarily popular and award-winning games TENZI, SLAPZI, and ITZI. PAIRZI is an easy to learn, fast-paced card matching game with a twist that creates playful competition and unavoidable laughter.

SIMPLE SPEED: Like TENZI, SLAPZI, and ITZI, PAIRZI is all about speed. Be the first to find matching pairs of Critter Cards to win! Here's the twist, before you can look for Critter Cards you must roll a pair with your dice, two 3's for example. Roll a pair, find a pair, repeat.

INCLUDES: 60 multi-colored Critter Cards, 60 yellow Critter Cards for more challenging games, 6 pairs of dice, and instructions for fast-paced, family fun for 2 to 6 players ages 6 to 96.

MORE WAYS TO PLAY: There's not just one way to play PAIRZI, that's why we've included instructions for 5 different PAIRZI games including PUSHOUT PAIRZI, SNAKE EYES PAIRZI, and PARTNER PAIRZI. You can even come up with your own fun, fast ways to play!

TEACHERS LOVE PAIRZI: Playing PAIRZI can help develop cognitive flexibility and speed, working memory, and directional skills while being extremely fun and simple to play. It's perfect for early finishers and team-building activities.