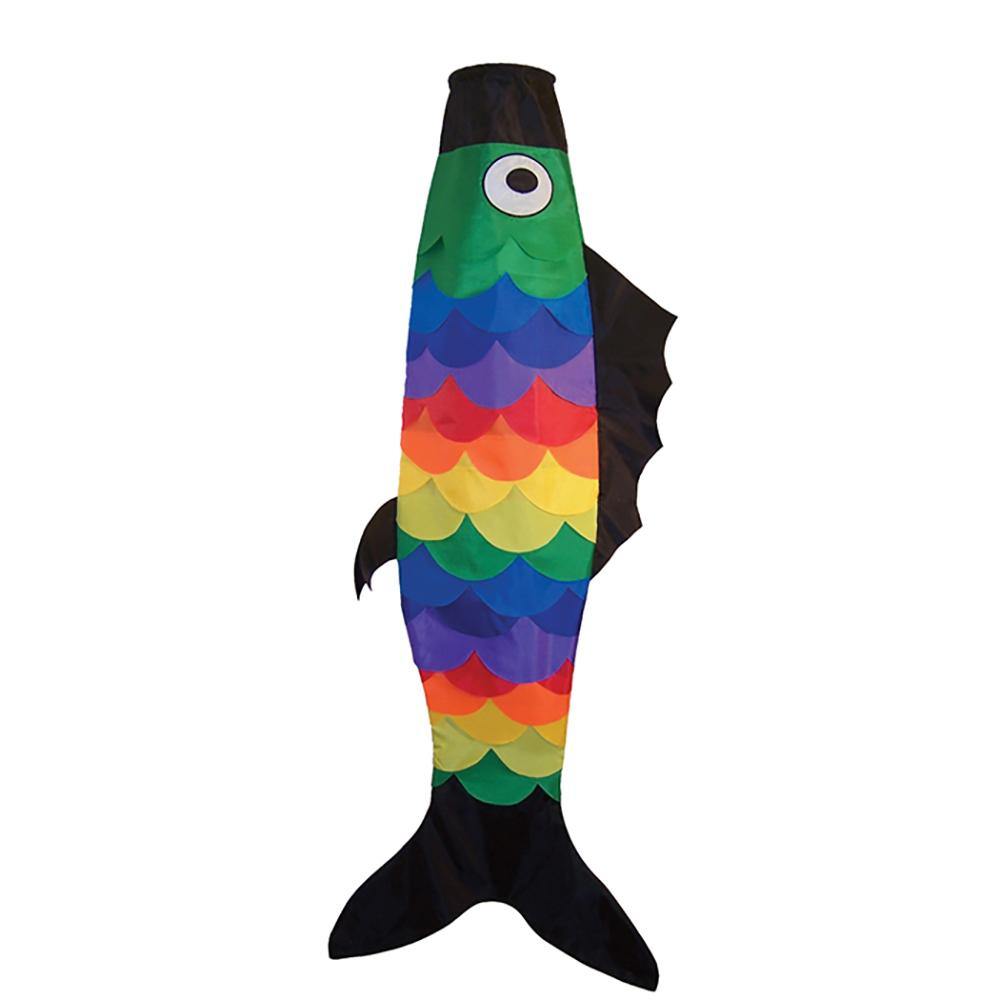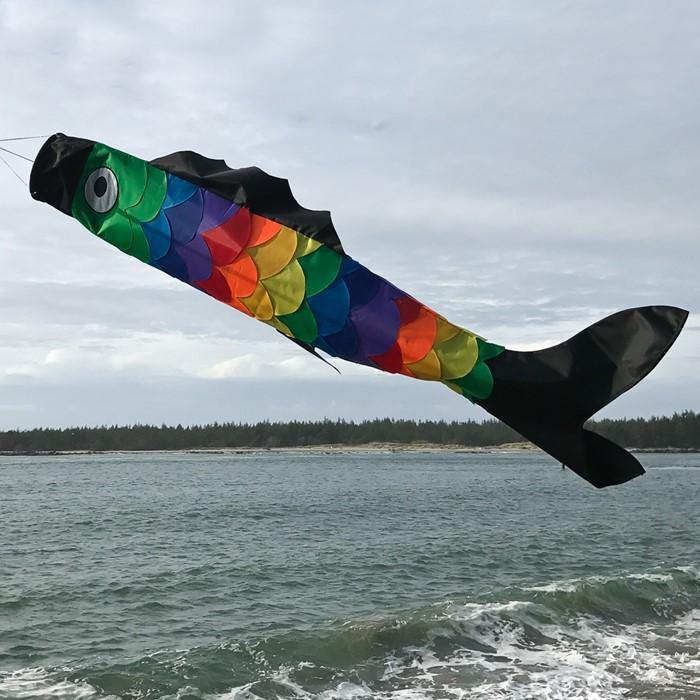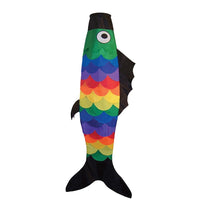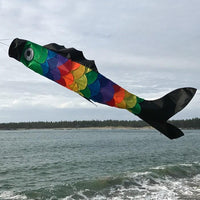 Rainbow Scales 60 Inch Fish Windsock
This 60" Rainbow Scales Fish Windsock is sure to catch attention! With bold bright colors and black accents, this fish will look great swimming in the wind! Made of durable nylon with an applique design, this windsock comes with a swivel clip for easy hanging almost anywhere.
Size: 24" x 60" x 5"
Features:
Durable weather and fade resistant polyester fabric
Plastic hoop maintains opening at mouth
Detailed applique and embroidered design
Sewn rainbow colored fish scale accents
Ships flat - no assembly required
Attached heavy duty snap swivel for easy hanging
Awesome
This is our 5th 60" fish, his name is "MOBIE."
Big Fish!
I love the wind sock. I purchased a heavy duty telescopeing pole . It needs it to heavy for lighter poles.