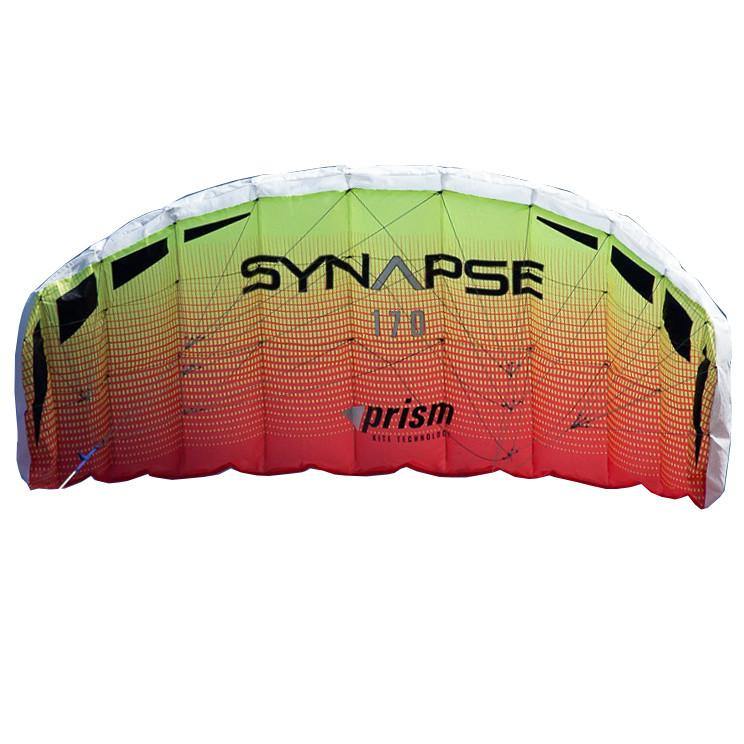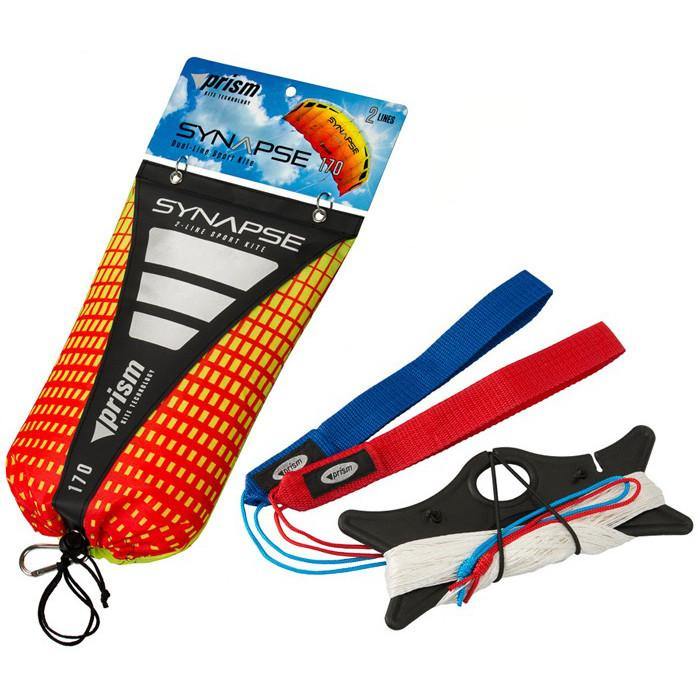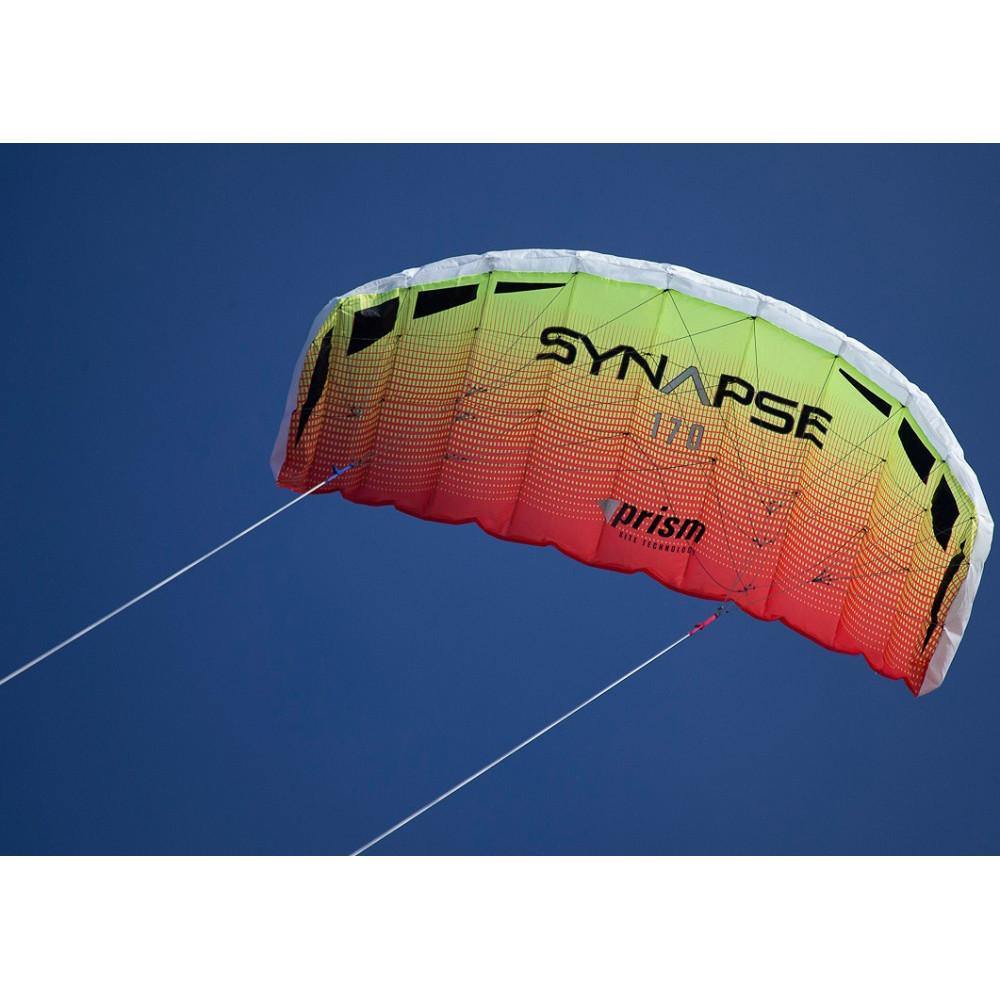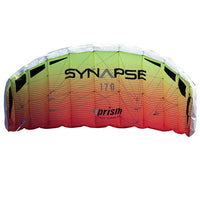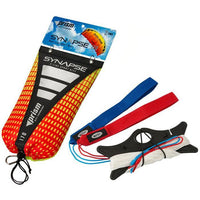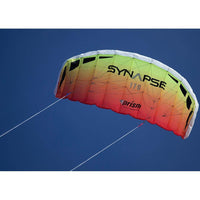 Prism - Synapse 170 Dual Line Stunt Foil Kite
Guaranteed to thrill, the Synapse sport kite series is all about speed and agility. Perfect for beginners, the Synapse comes ready to fly and stuffs into a compact pouch to take with you anywhere. Their high-aspect wings steer like sports cars with fingertip accuracy but they're stable and forgiving for new pilots. The all–fabric design means no frame parts to damage and no assembly required. Comes in three available sizes (sold separately) — the bigger you get, the more you'll feel the energy of the wind. Complete with flying lines and wrist straps.

Features:
Speed and agility with dual-line control
Self-inflating parafoil design means no parts to lose and no assembly required
Ready to fly with lines, wrist straps and compact pouch for travel
Flies in a wide wind range

Specs:
Skill Level: Beginner–Intermediate
Wing Span: 67"
Wind Range: 5–25 mph
Speed: Moderate
Pull: Medium-Strong
Sail Material: Ripstop Polyester
Flying Lines: 75' x 150lb Dyneema
Hoping…
Bought as gift for high school grandchild. He was pleased to get it but hasn't, I believe, yet test driven it.
Fun!
I've grown up flying Delta styles stunt kites. This is my first go with a foil style, and the first few flights (in Pennsylvania) were different and fun. I love the sound of speed that emanates from the kite when in flight! Also a terrific trainer for my son as the lack of rigid parts decrease fear of damage with crashes. Can't wait to get this bad boy to the Outer Banks!
No hassle flying
I really love how easy it is to unpack & fly with no assembly required. Although this kite offers a different flying style than I prefer, it is a great kite for the price. Only complaint really (other than the flying style mentioned above) is I would like to be able to adjust the length of the strings while in flight instead of just having a set length to unwind. My last kite had round handles so you could let out as much line as needed. Great kite but would like to exchange for a smaller, faster one that takes less room to do tricks.
Great Kite!
This is a great kite in such a small/compact package.
We had lots of fun flying the 170 in mild wind conditions. This was the first stunt kite that my 9 year old flew and he loved it!!
Fun fun times ahead
This 170 is amazing, if you want an experience that will thrill you till no end, this is the kite to get. I've recommended this to my brother which plans to get one himself. Fun time ahead to fly your heart out....