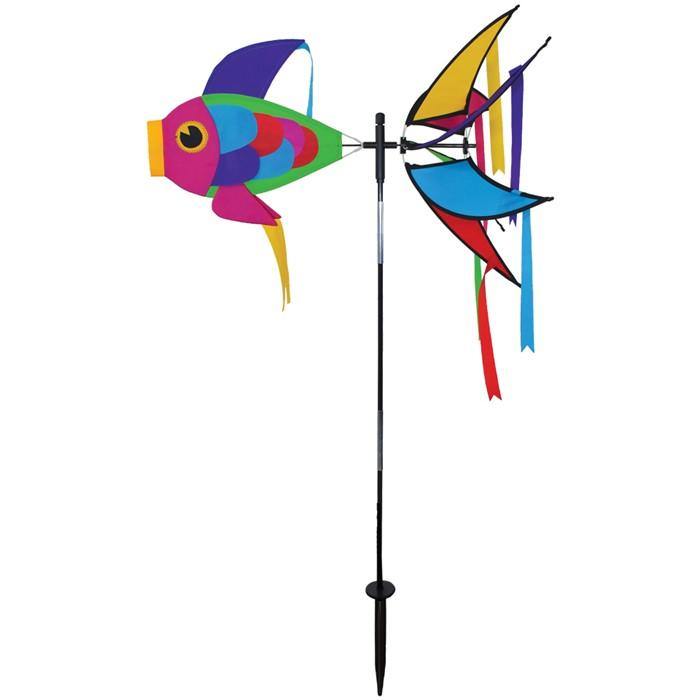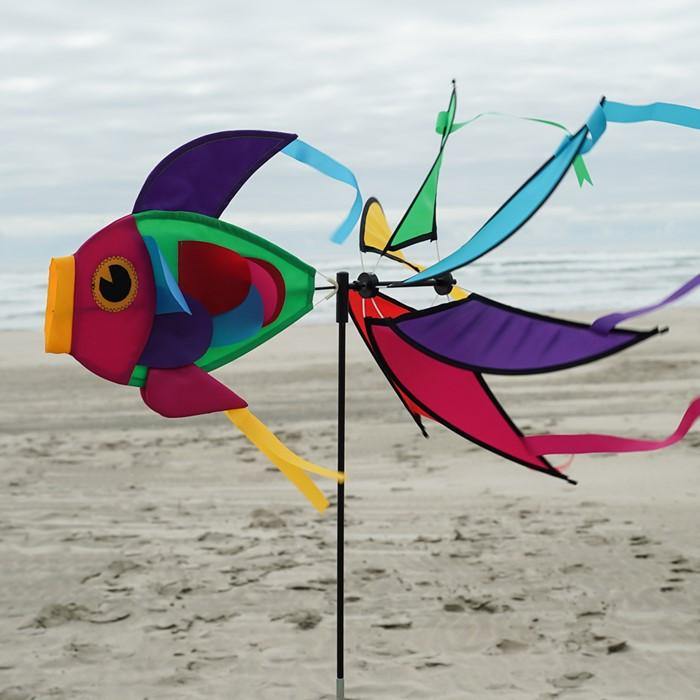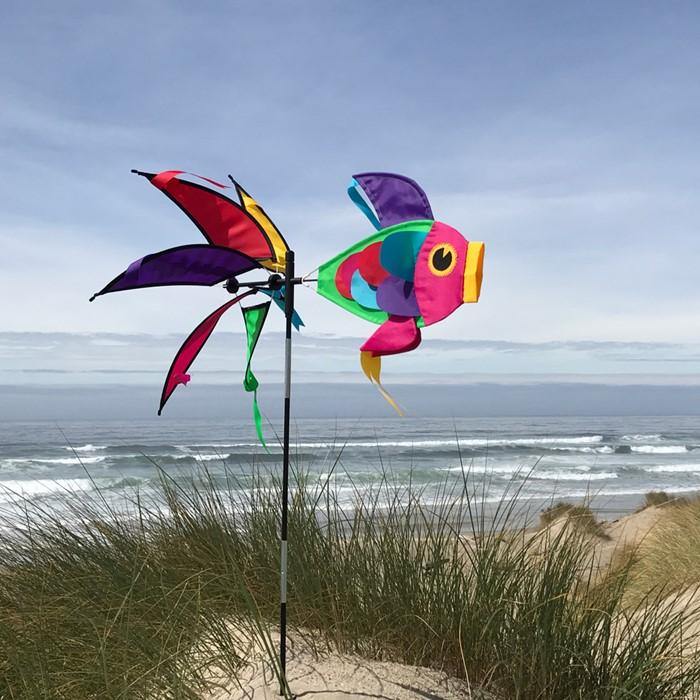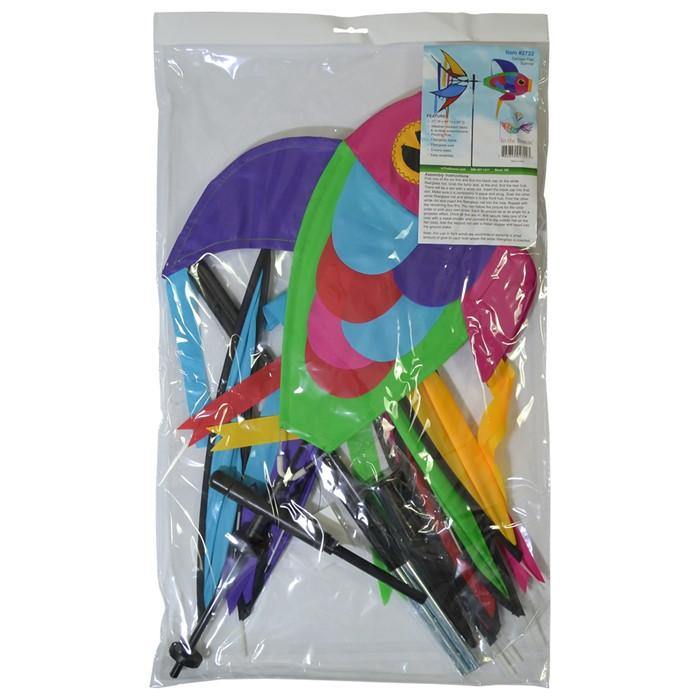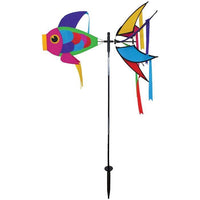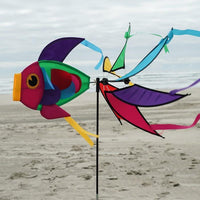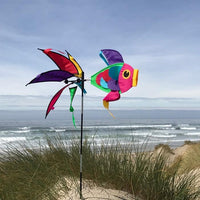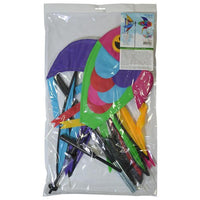 Rainbow Damselfish Spinner
This cute little fish is great if you are looking for something colorful with lots of motion. Watch him move as the wind switches direction, and the streamers go round and round as the tail spins in the wind. 
Features
Weather and fade resistant polyester fabric
Fiberglass frames maintain shape and provide durability
Applique design
21" diameter spinner in a rainbow spectrum
Ships flat - easy to assemble
Pivoting fiberglass pole with ground stake
Size: 21" W x 54" H x 30" D
Rainbow damsel
beautiful and colorful addition to our yard. The wind moves the streamers and spinners . My grandchildren and my wife and I really enjoy looking at the fish through the front windows
Place to buy spinners
My grandson is enthralled with spinners ad they are hard to find especially those that will last for a while
Your quality has always been good and the spinners arrived quickly and in excellent condition.
I am looking for a small spinner (about 12 inches long) of a green fish. Our shattered a few months ago and
we have not been able to find a new one. The old one we purchased at Kitty Hawk Kites in Beaufort. NC
checked there this summer with no luck
Great
Haven't used this one yet, but had before and lasted for years.
This fish is such a fun and whimsical spinner. I find myself mesmerized watching it. I have ordered three spinners from Kittyhawk. Each spinner is crafted with exceptional materials and beautiful colors. I would highly recommend buying from this site.