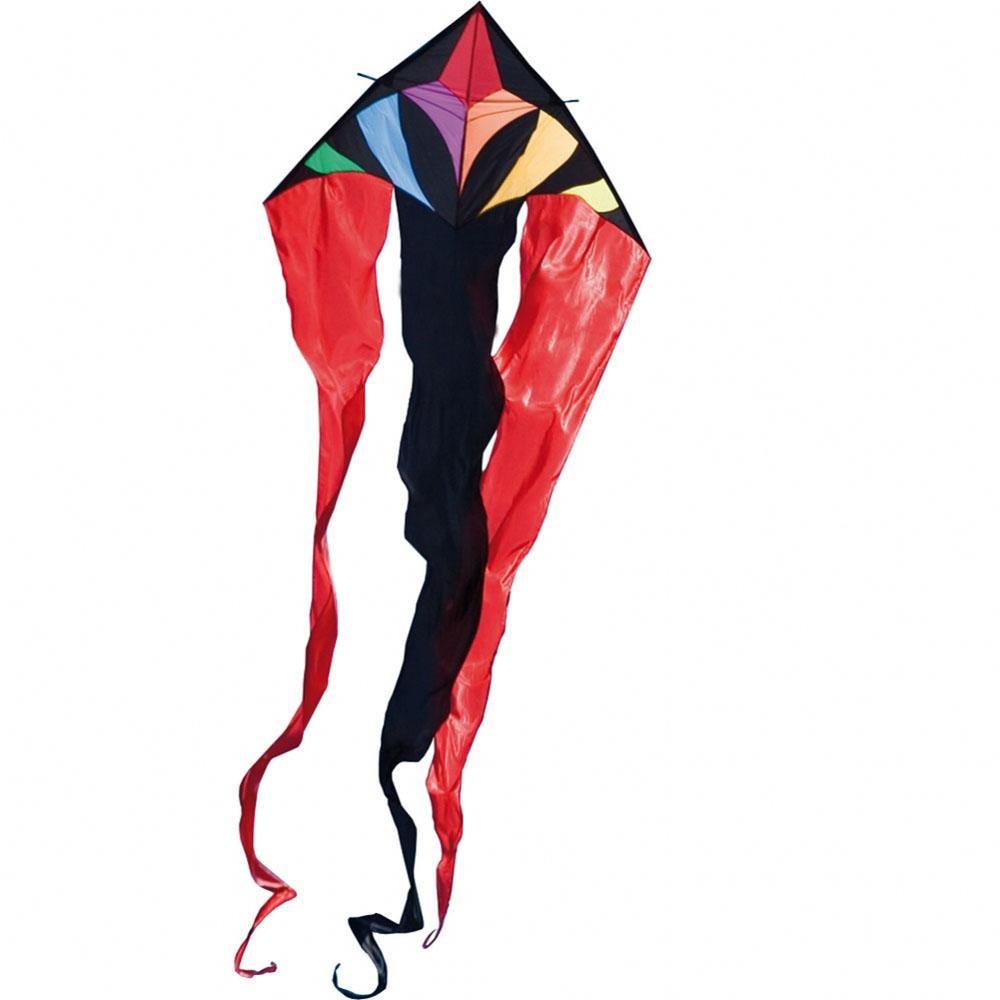 Rainbow Flowtail Delta Kite
More than a common veil-tailed delta! These tails are made with an organza like material that provides an incredible flow. The two outer tails use Velcro attachments so they can be quickly removed on light wind days.
Zero waste, nylon bag for storage.
Removable Velcro tails.
Most def a 5 *****
For details of why this is a ***** go to YouTube and check out the "Zen Sense review of the HQ Delta Flow Tail"
It is a BIG Delta with a great aerial presence!
Also good for an Upper Torso work out!!
Really…I wouldn't kid you…?
Wonderful kite. Great Eye Catcher!
This is a very well-made kite, right down to the bag it comes in. The Red-tails are detachable for lower wind conditions but I have never had to remove them. The kite climbs like a champ, flies steady, and does not have too much pull. The undulating tails are great to watch. One of the favorites in my bag, and I have a lot of kites.