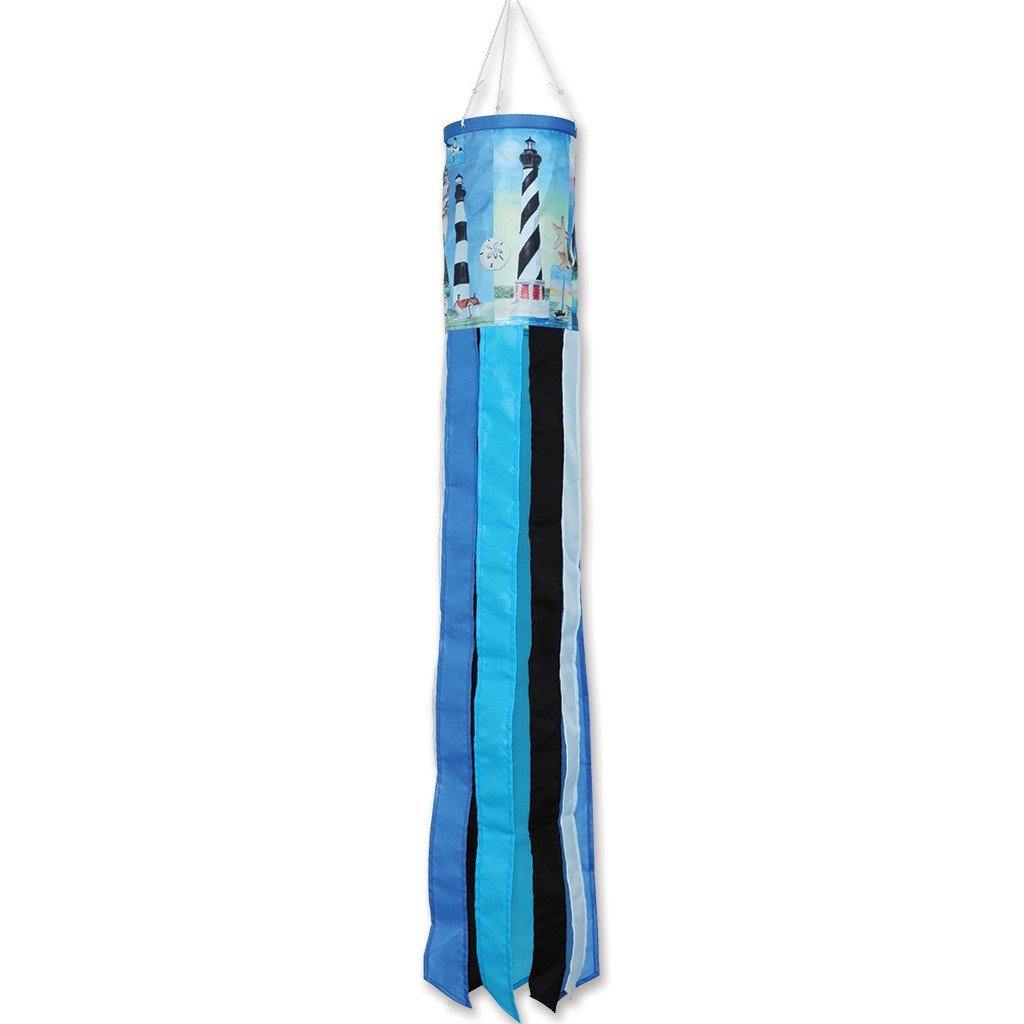 Premier Kites Five Lighthouses Brilliance Windsock
Made by Premier Designs, this sock will make a lovely accent to any home. The Lighthouses windsock is dye sublimated polyester with embroidery stitching to create a unique look with coordinating fabric and streamers. The Five Lighthouses Windsock makes a great gift idea for any season and is an easy way to brighten up your outdoor space.
Windsock Size: 40" L x 6" W
We really enjoy the kite as much as we do visiting Cape Hatteras in the summertime.
Love The Crew and products at Kitty Hawk Kites .
Fantastic service and delightful staff whether on line or in person at Rodanthe.Hatteras Island.
You all have been recommended to others many times over.
Truly not a visit or vacation if you do not stop off at Kitty Hawk Kites and bring home a treasure !
April is coming up and I will see you soon, meanwhile the wind stock is up and blowing in Pawleys Island SC .
Thank You So Much.
Pack a windsock to hang at my rental on Ocean Drive Rodanthe and Families with children come by every single day and come up on the porch " To Touch The Pretty Colors ."
Now that is a memory plus .
Kitty Hawk Kites makes A Bless---ed Day for all !