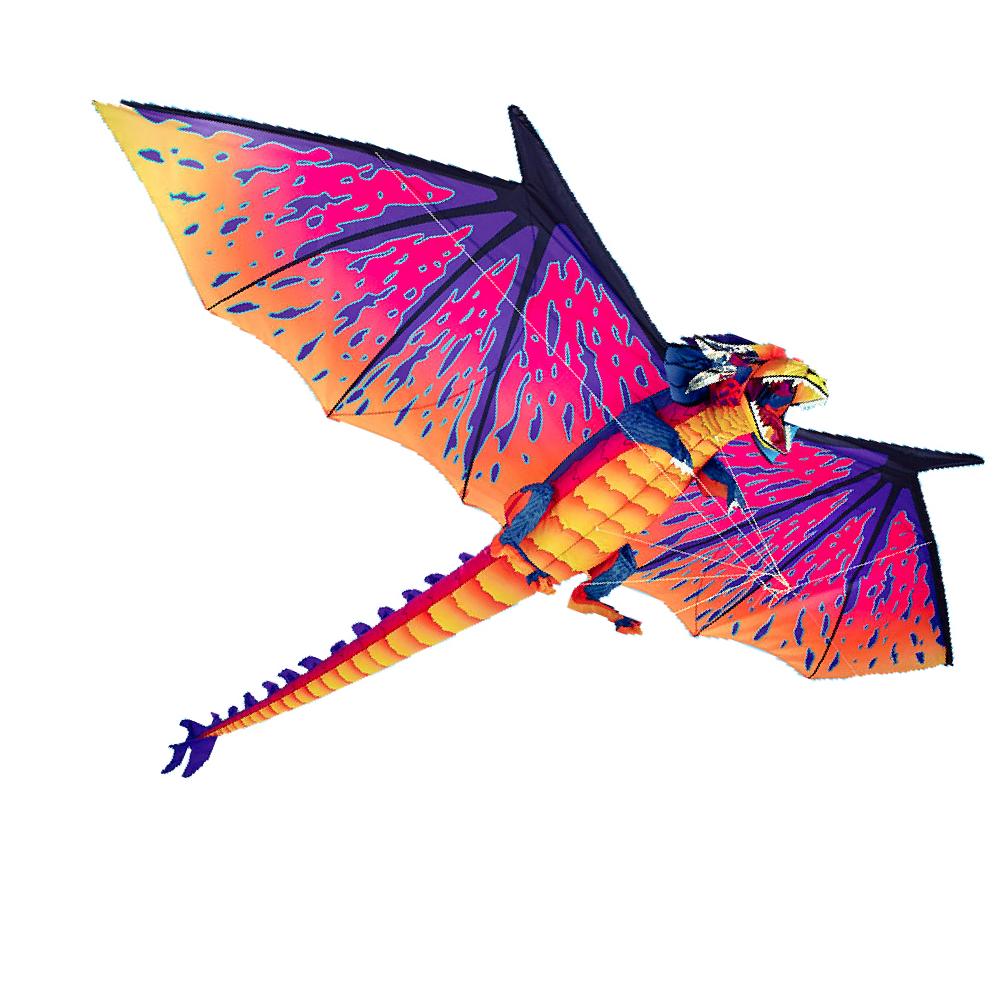 10ft Dragon Sky Giant Kite
Easy to assemble and very stable. This 10 foot dragon kite is sure to draw attention from all over and great for all ages! The body inflates with wind as it blows through the mouth to create a 3D effect so it looks like a real dragon flying!

Recommended Line: 90 lb test (kite line is NOT included)

Size: 121" W
Sail Material: Ripstop Nylon
Airframe: Fiberglass
Age Rating: 8 to Adult
Wind Range: 7-18 MPH
MPN: 72350
Impressive look in the sky
I had to adjust the guy lines slightly however I had this kite up yesterday just for fun.
It flew great and looks just as good.
All the neighbors had nothing but good things to say about this kite.
Disappointed
Kind of disappointed when I opened the box for the first time . I should have inspected it before coming to the beach but open opening , I discovered that 2 cross member sections were missing. The flexible braces were present but none of the other horizontal fixed braces were in the box. I was hoping to send an email about his when I returned to see if they can be mailed to me. I should have thought something was strange when I received the box via the carrier. The box had been retapped on one end but I assumed it was done like that in the warehouse .
Anyhow, I wanted to show off the great dragon to a beach full of folks and was unable. Hopefully it will be resolved 😎
Beautiful kite but some serious issues
The kite setup is great, super simple.
The kite itself is amazing looking, haven't quite measured it yet but 10 feet might be pushing it
However, the downside is the kite is already fraying after about 2 hours total in winds of about 7mph.