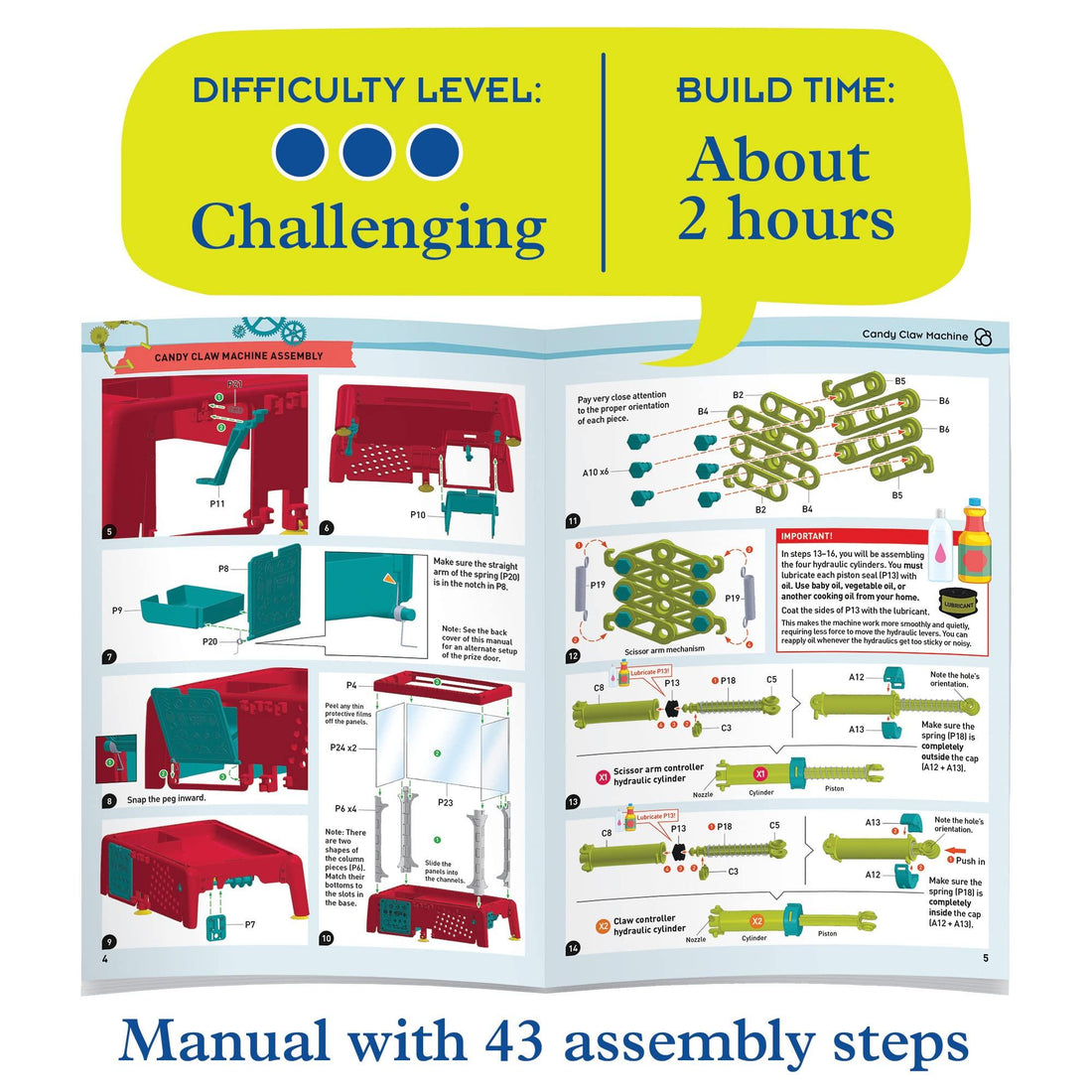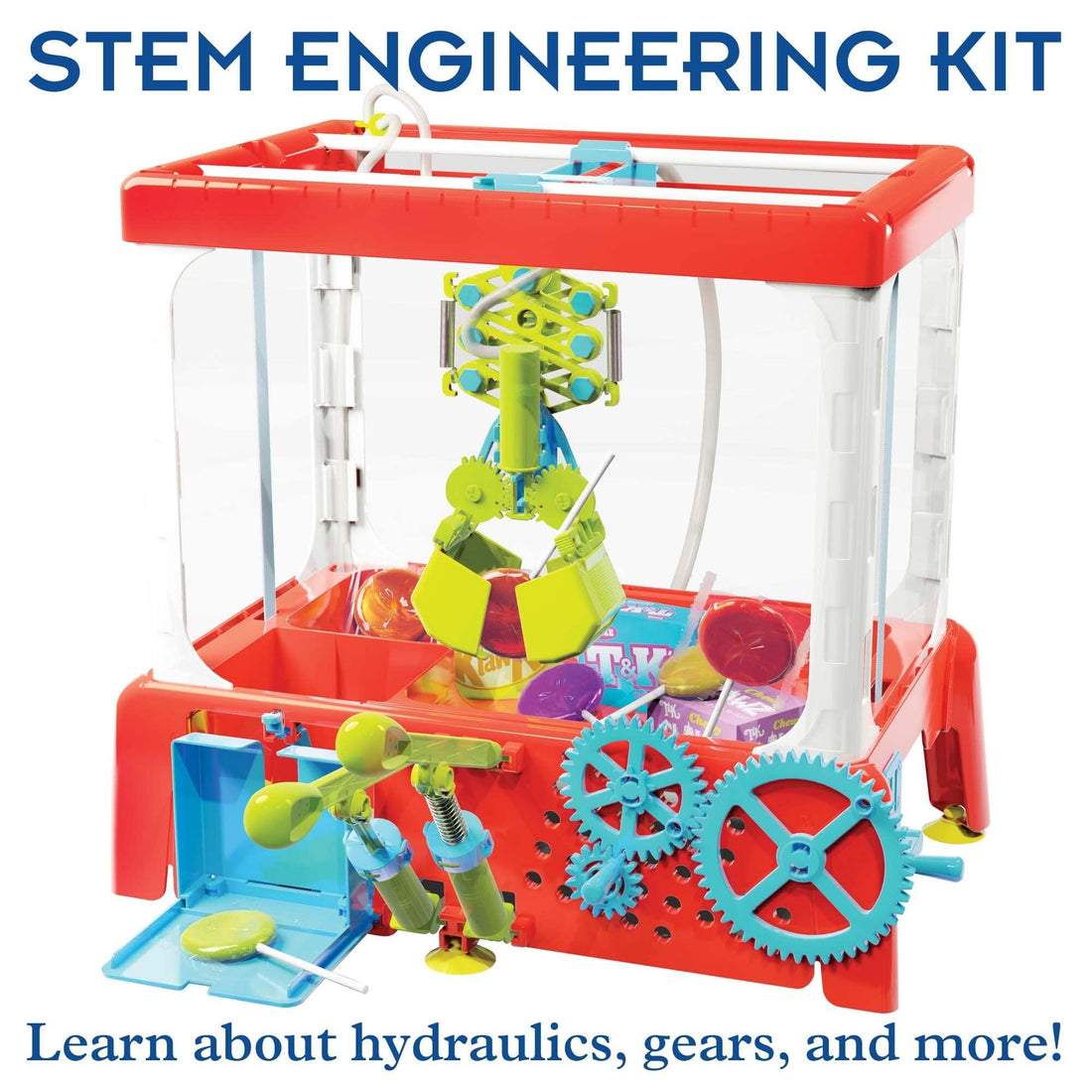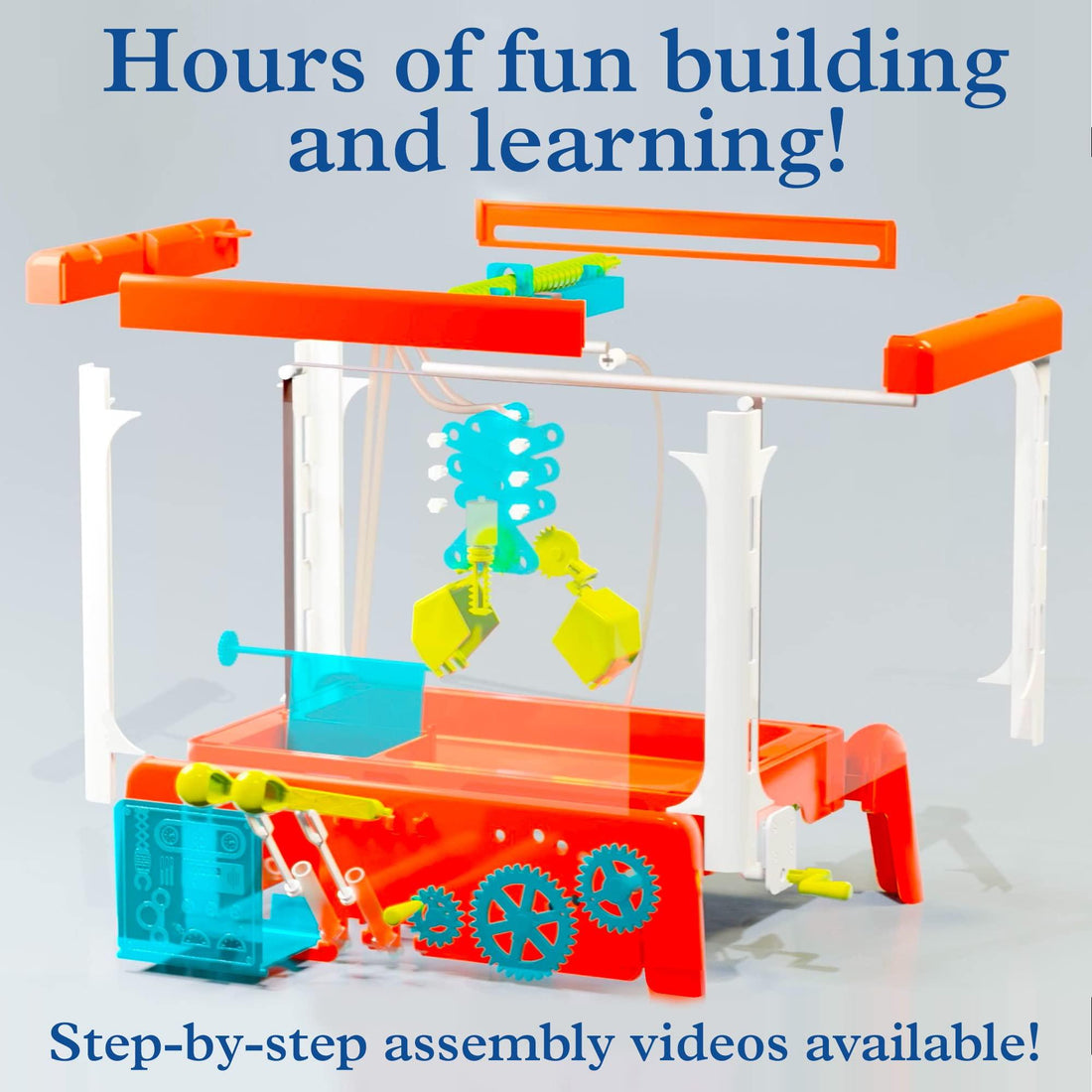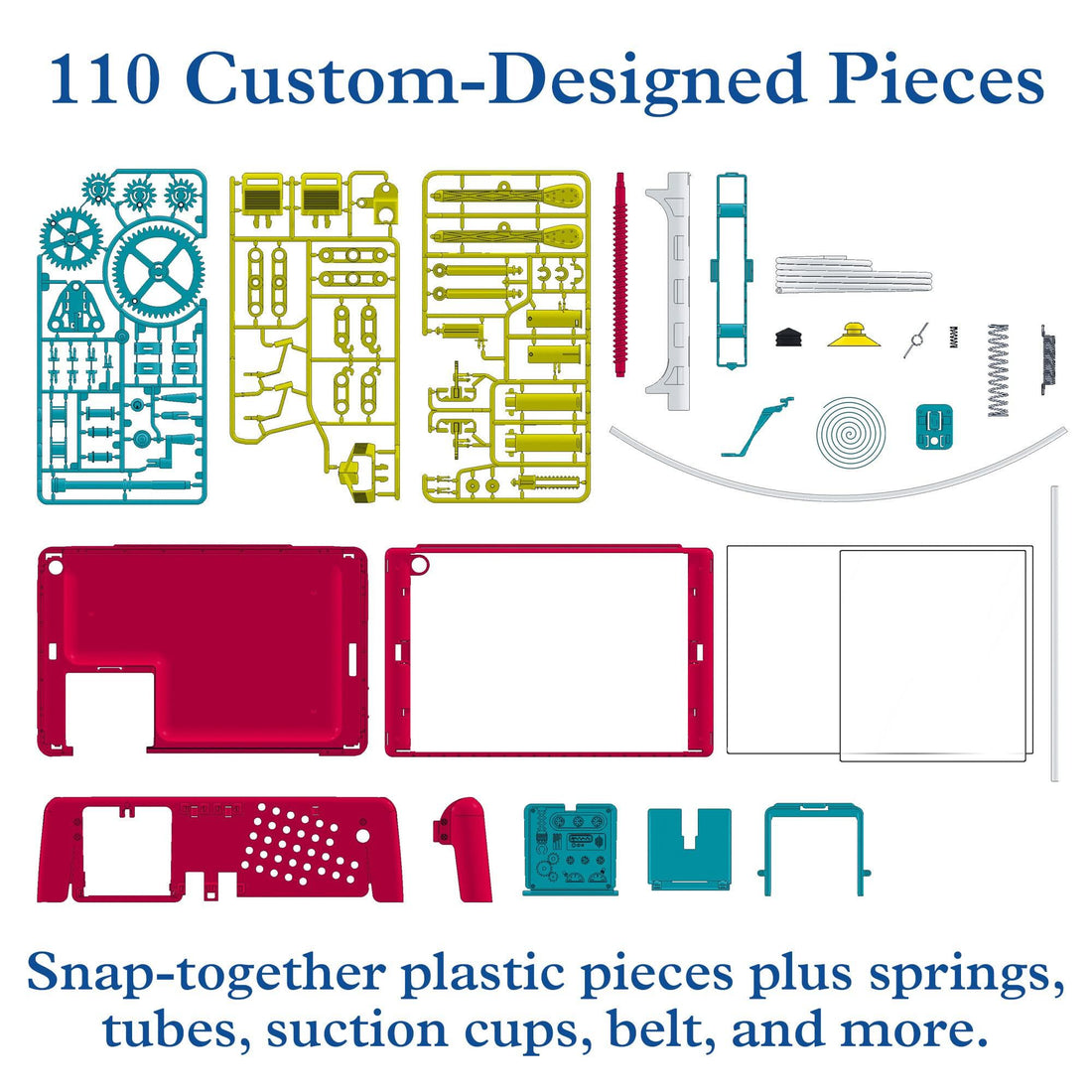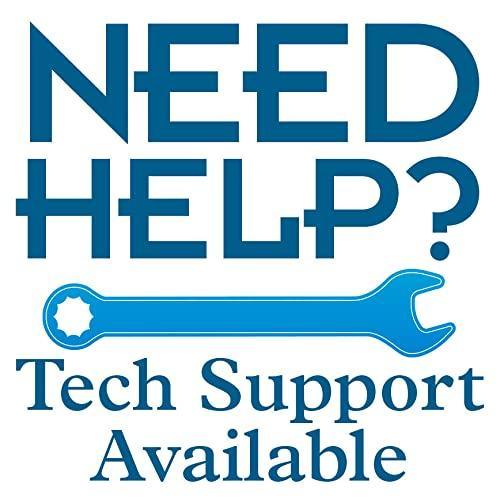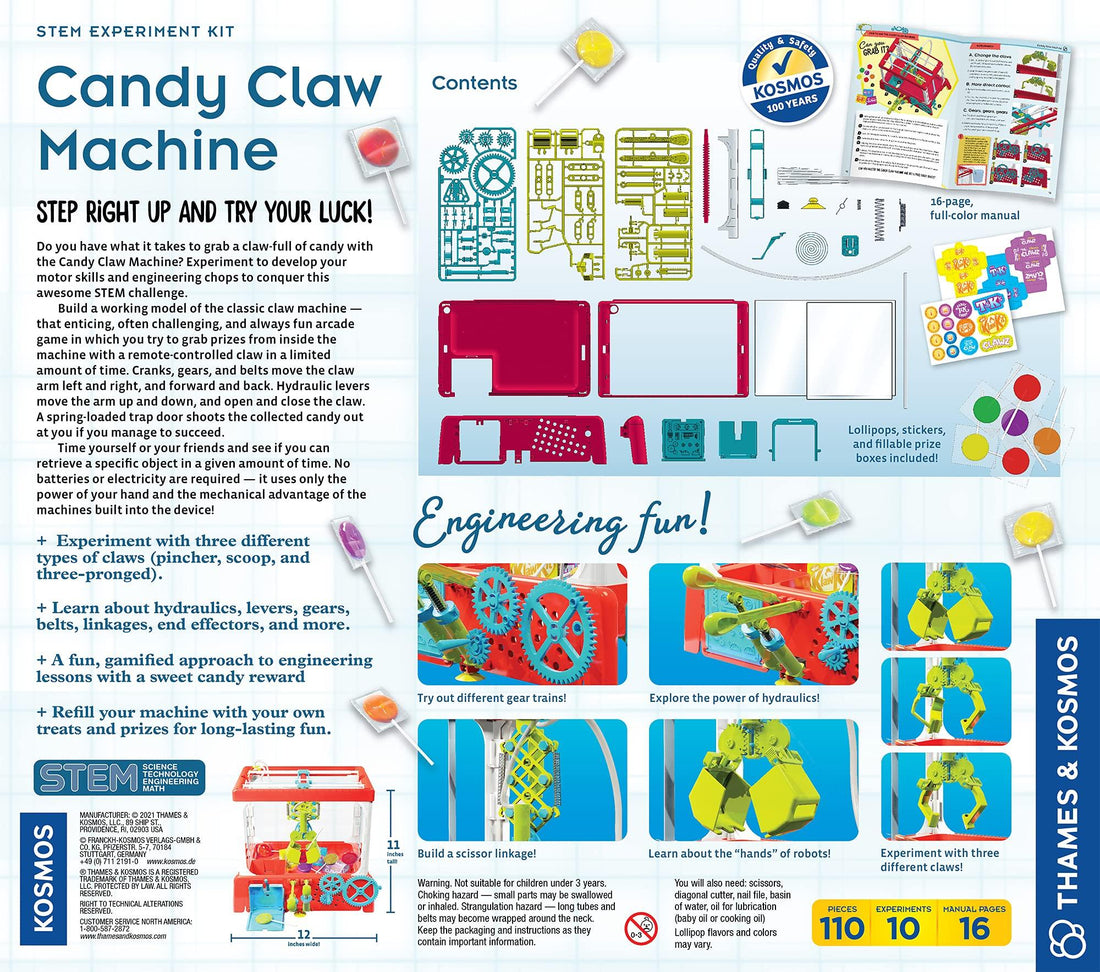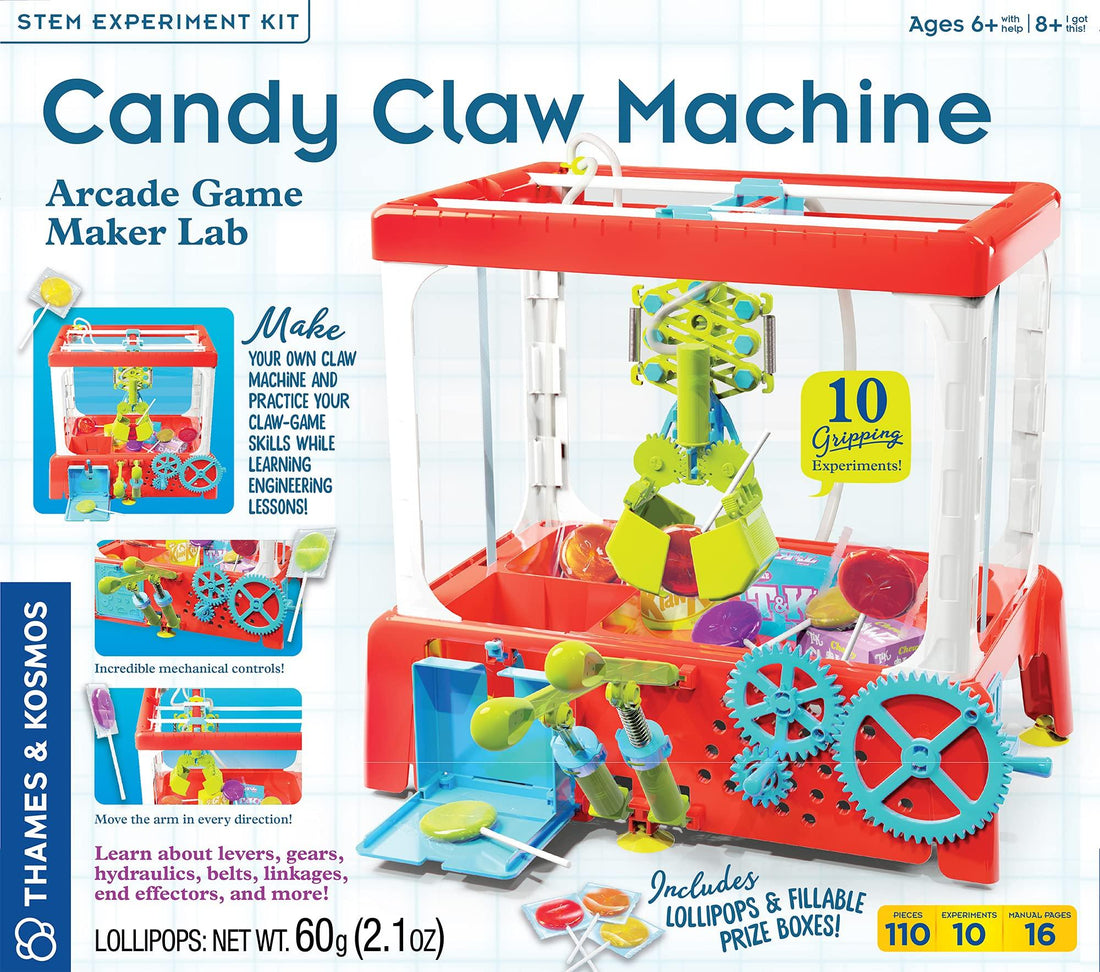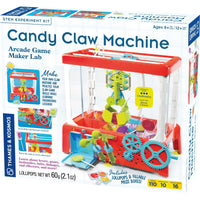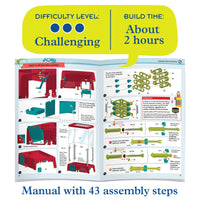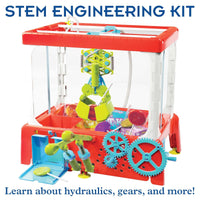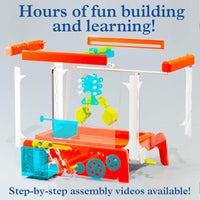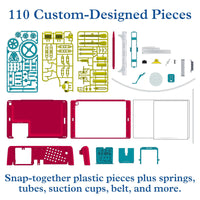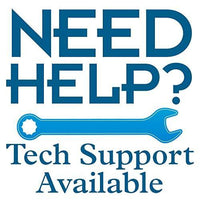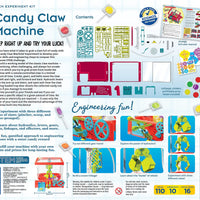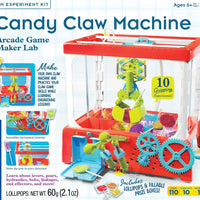 Candy Claw Machine STEM Experiment Maker Lab


Step right up and try your luck! Do you have what it takes to grab a claw-full
of candy with the Candy Claw Machine? Experiment to develop your motor skills
and engineering chops to conquer this awesome STEM challenge. Build a working
model of the classic claw machine; that enticing, sometimes frustrating, and
always fun arcade game in which you try to grab prizes from inside the machine
with a remote-controlled claw in a limited amount of time. Cranks, gears, and
belts move the claw arm left and right, and forward and back. Hydraulic levers
move the arm up and down, and open and close the claw. A spring-loaded trap
door shoots the collected candy out at you if you manage to succeed. Time
yourself or your friends and see if you can retrieve a specific object in a
given amount of time. No batteries or electricity are required, it uses only
the power of your hand and the mechanical advantage of the machines built into
the device. Choose from three different claw shapes (cool nerdy roboticists
call these "end effectors") and find the one that works best to pick up a
particular candy or prize. Learn how the gears, levers, belt, screws,
hydraulics, linkages, cranks, and claws all work together to pick up, move,
and drop prizes. Experiment with different gear ratios to speed up or power up
your claw. Packed with 6 lollipops and decoys (fake candy boxes), you can also
fill it with whatever small candies, toys, or other small objects you like.
The game itself is great for honing dexterity skills and hand-eye
coordination. An innovative take on a robotic arm with something really worth
grabbing!