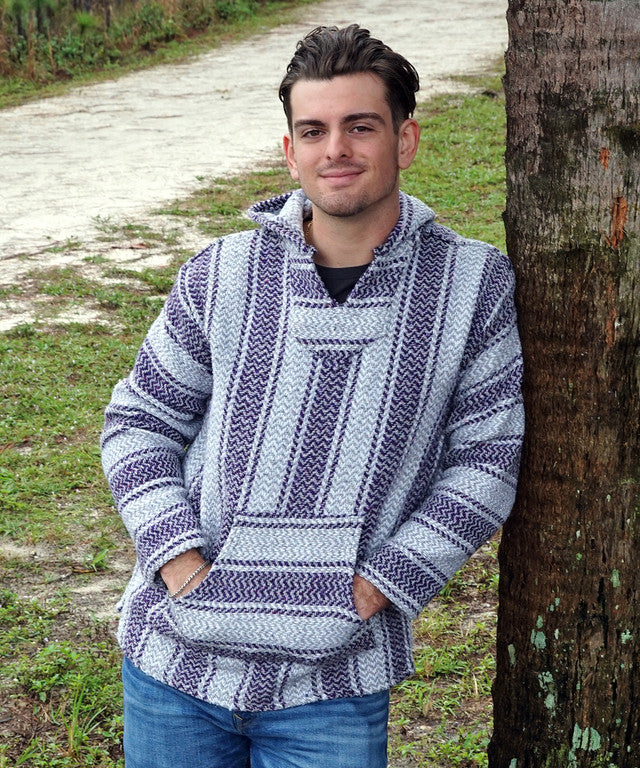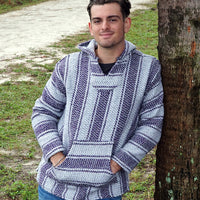 The grape Baja hoodie is a stylish and comfortable addition to your wardrobe. Made from soft and durable materials, this hoodie features a vibrant grape color that is sure to turn heads.
The bohemian-inspired design with colorful stripes adds a touch of playful charm, while the cozy hood provides extra warmth and comfort. The relaxed fit allows for ease of movement and layering, making this hoodie perfect for outdoor adventures, festival season, or just lounging around at home.
Whether you're looking for a stylish and comfortable hoodie to add to your wardrobe, or you're searching for the perfect gift for a friend or loved one, the grape Baja hoodie is sure to be a hit.
Environmentally friendly,
Made using 100% recycled fibers, 50% Polyester, 40 % Acrylic, 10% Cotton