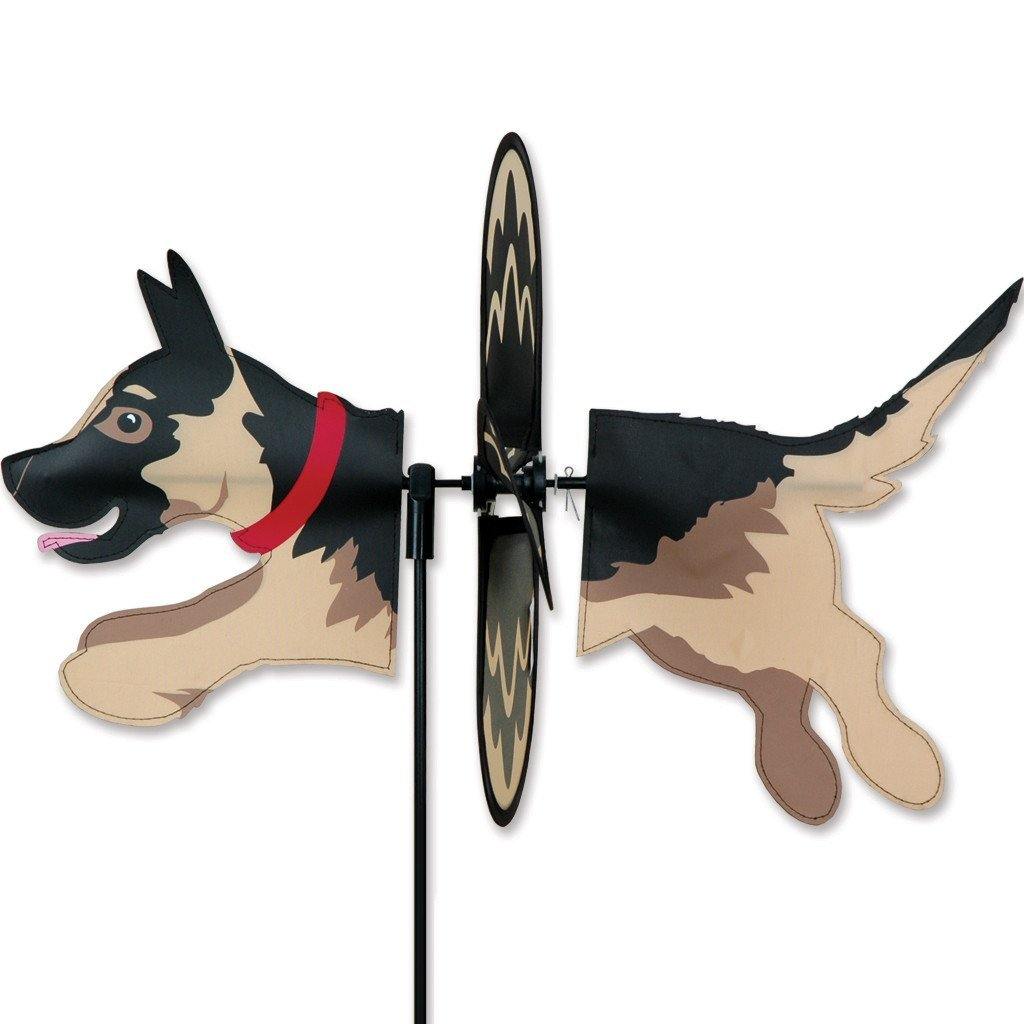 Premier Kites German Shepherd Dog Petite Wind Spinner
These Spinners are totally cute...their small size and price are a great fit for any garden and budget! The line of Petite Wind Spinners are made by Premier Designs and come in a compact package that is simple to assemble. The wings of these spinners are pre-glued at the factory so you won't be picking up pieces around your yard. These garden spinners are made from polyester rip-stop fabric and fiberglass hardware...perfect for small gardens, yards and patios.

Size: 19" x 12.75"
Diameter: 12.75"
German shepherd wind spinner
It is great. Every time it is windy it start to spine and bring smiles to our face. Our GS looks at it intensely. we enjoy seeing it run.
Love this!
We love this wind spinner and receive many compliments on it. It adds some whimsy to our front garden all year. We've also given these wind spinners to friends and they were always thrilled.
Small but cute
We bought two of these to put by our sea wall to keep geese out of our yard. It seems to be doing that well if it's somewhat windy. Added bonus, the are very cute!