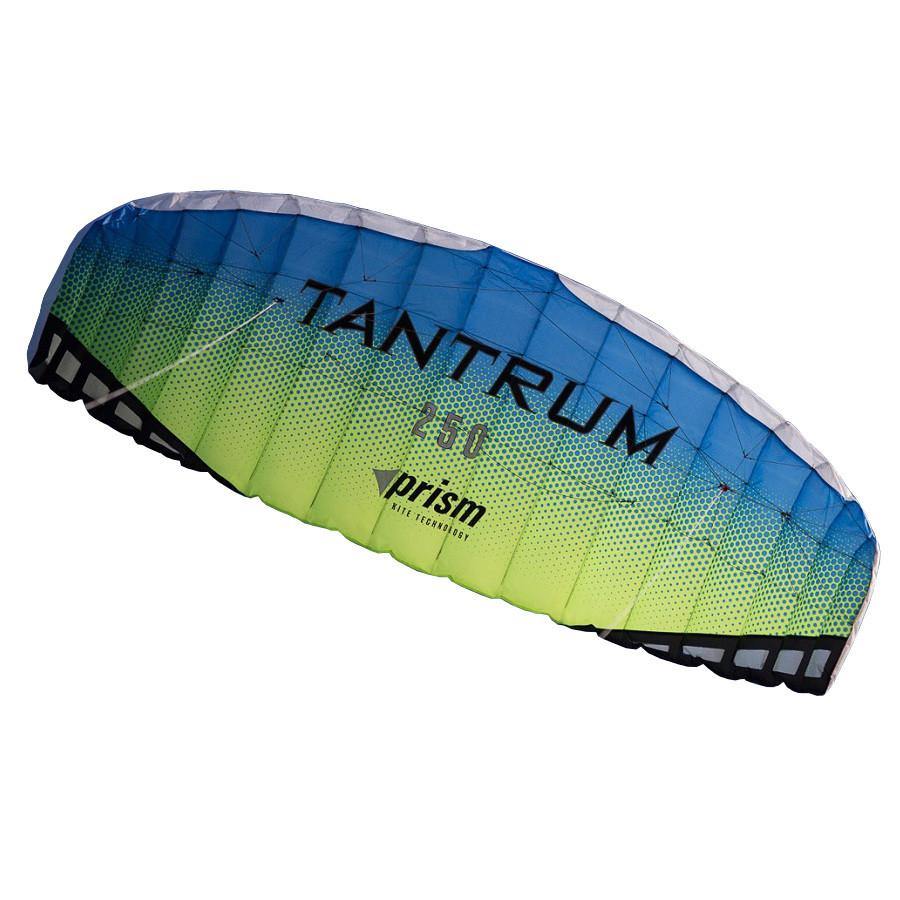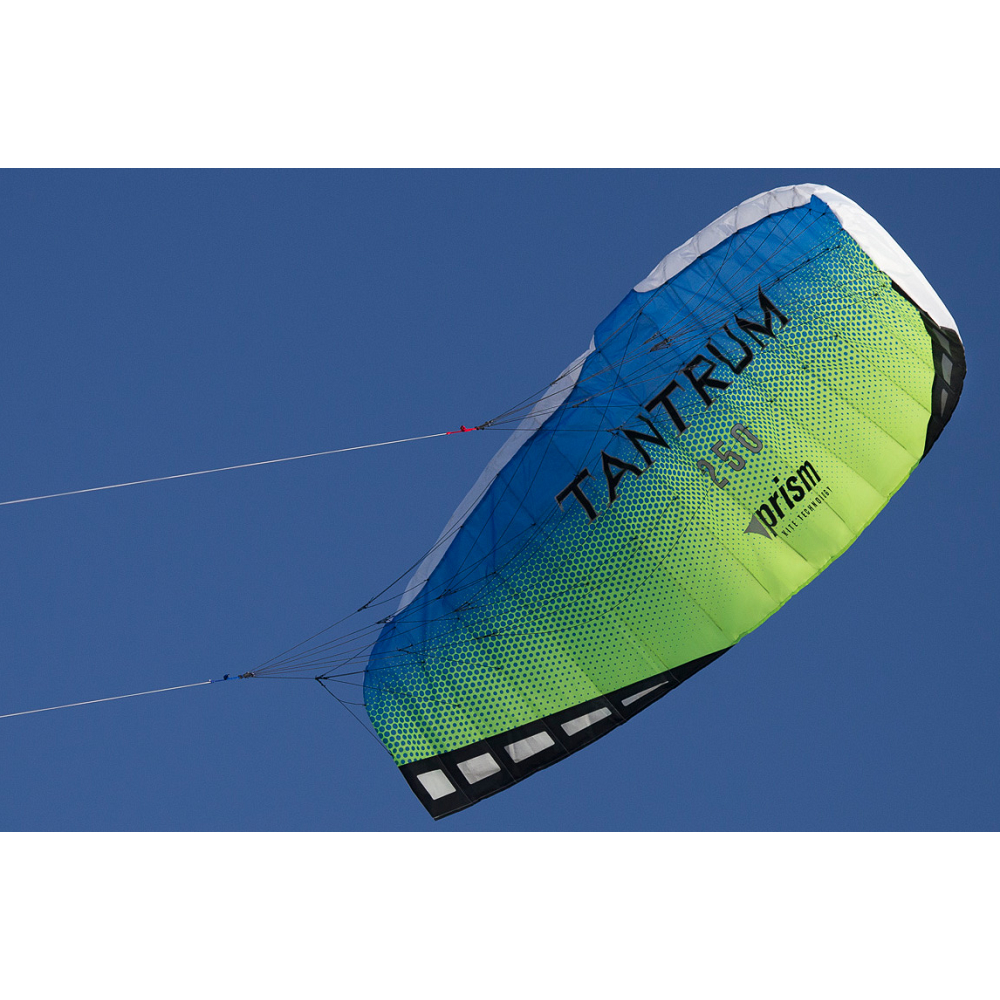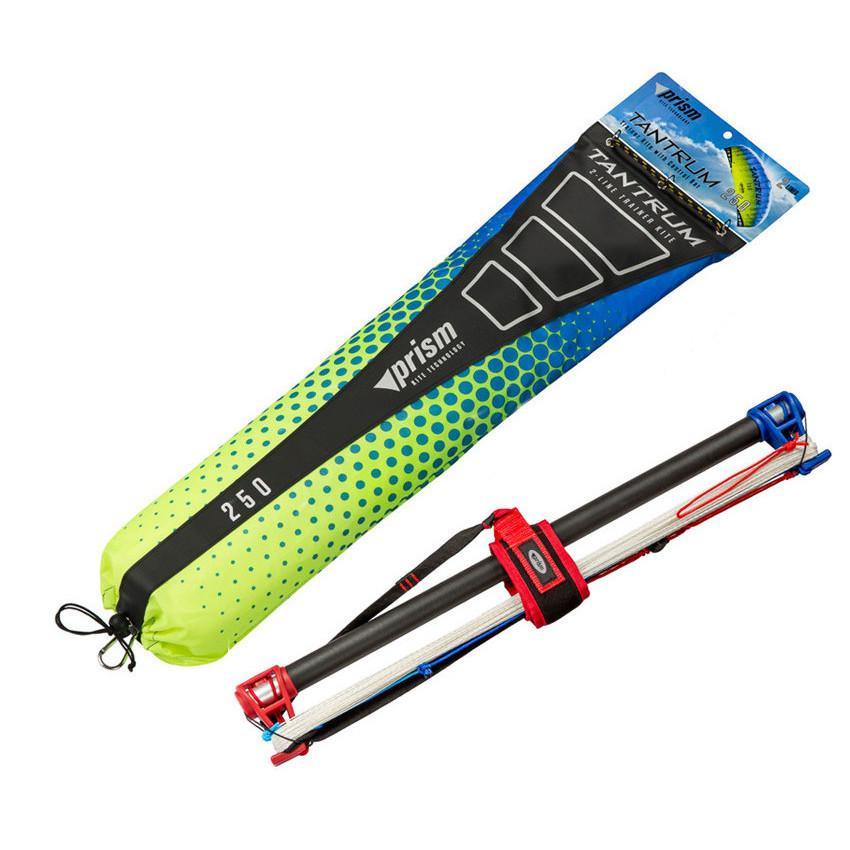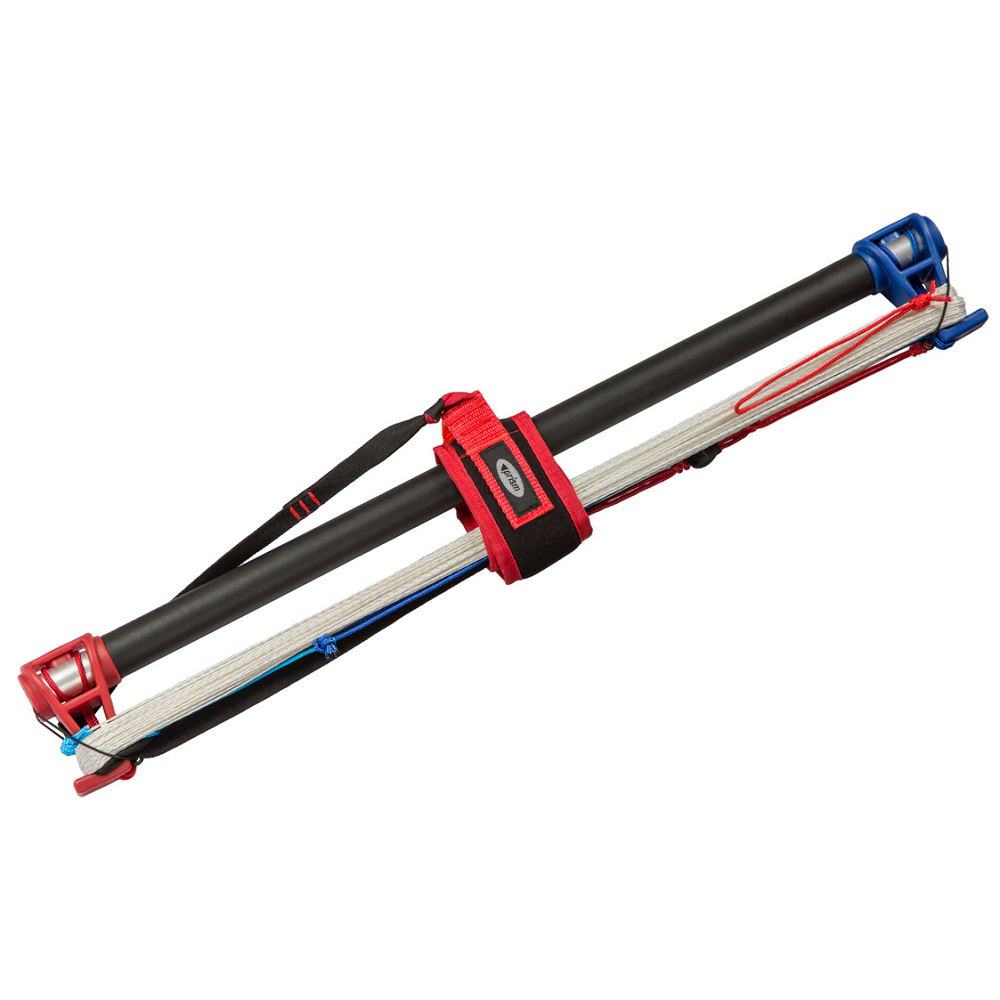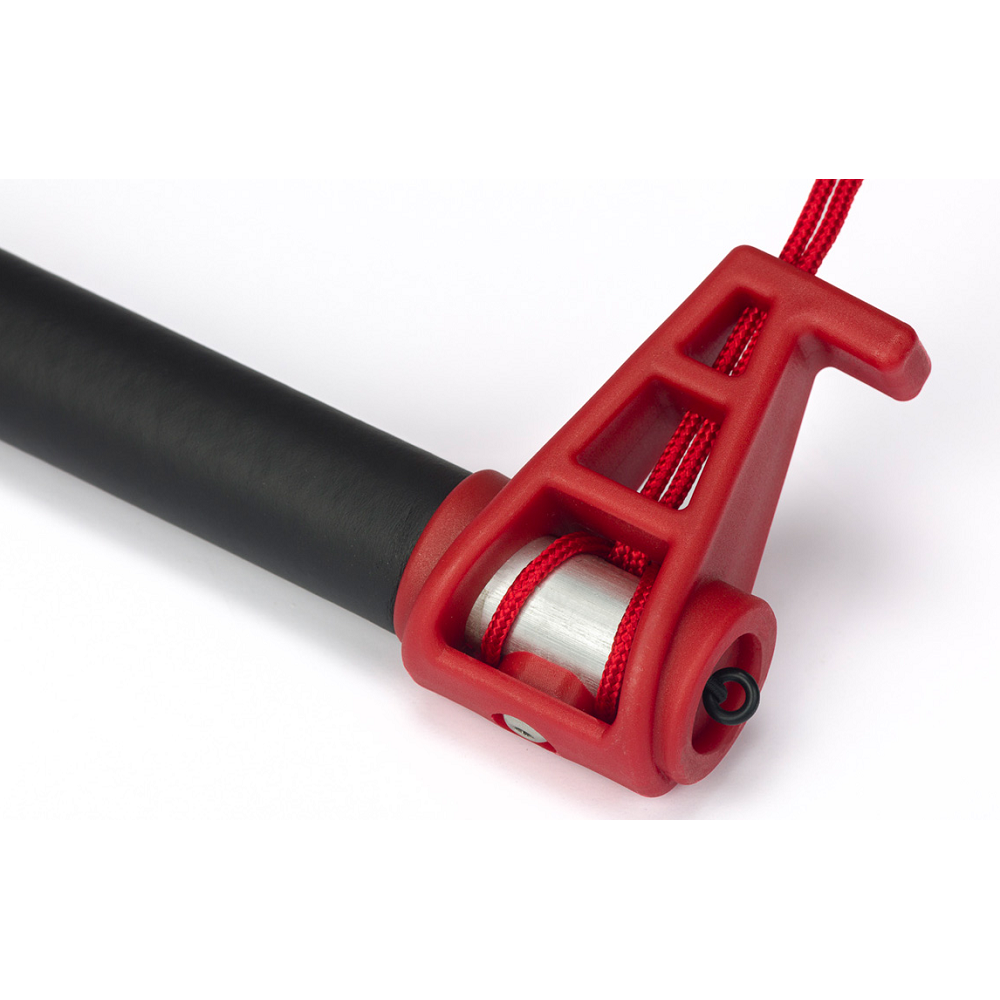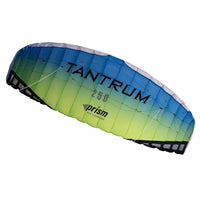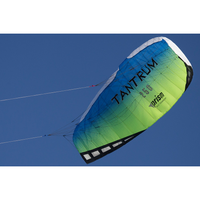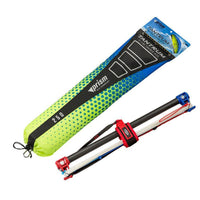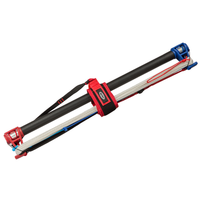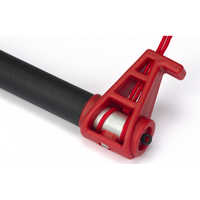 Prism - Tantrum 250 Power Foil/Trainer Kite
Designed specifically for dual-line bar control, Tantrum trainer foils are simple, rugged, and a blast to fly...and you'll be digging your heels in as the breeze comes up. Perfect trainers for traction kiting, kiteboarding, or all-around fun, they'll teach you solid kite handling skills before you take on the serious pull of a full–sized water or traction kite. In stronger winds, the Tantrum's low-drag airfoil delivers impressive speed and more than enough power to drag you down the beach with an adrenaline-stoked grin. Already rigged and ready to fly, the low-stretch Dyneema flying lines provide instant feedback as the Tantrum blasts through the sky. The cushioned control bar is intuitive to use and doubles as a line winder, and a central trailing edge drains sand or water if needed. Safety leash collapses the kite in an emergency — just let go of the bar and it will settle safely to the ground.

Features:
Dual-line control bar makes learning easy
Fast and responsive, hard–pulling in stronger winds
Choose from 2 sizes (220 or 250) to match your weight and wind conditions
High-aspect wing for speed and aerodynamic efficiency
Includes control bar, safety leash and high-performance Dyneema lines

Specs:
Skill Level: Beginner–Intermediate
Wing Span: 98.5" (250 cm)
Wind Range: 4–25 mph (6.5 – 40 kmh)
Speed: Moderate
Pull: Strong
Sail Material: Ripstop Polyester
Flying Lines: 85' x 300lb Dyneema (26 m x 136 kg)
Awesome kite for the beach!
I've flown smaller 2-line kites in the past, but this is my first "real" foil kite. I flew it for 3 days straight at the beach and had so much fun with it. I wouldn't recommend it for anyone less than 100lbs. I'm 155lbs and it pulled me around some. Flying with the bar is very easy and makes those fast, hard pulling dives easier to control.
Unexpected therapy for old injury
First off ,
Great quality , great communication during order process .
Definatly coming back for more products
Definitely recommending to all my friends and telling my doctor about this .
Why my doctor , you ask !
Several years ago I was thrown from a horse at full running speed ( not fun )
First and last time on a horse , ever .
The injury was both arms fractured , with the one broke at the ball joint connecting the wrist .
I will not mention the other details of this injury , but it required 7 screws and 3 bolts with a titanium wrap to fix .
One big surgery later , it left me with limited use of my hand .
And left me in constant pain most days , not horrible pain , but enough to be reminded each day ( to stay off horses :) )
Especially when lifting something heavy .
What has this hard pulling fun kite done for me ,
No pain ,
Yes no more pain !
My wrist feels so much better now and continues to improve .
But keep in mind , I've got a unique injury , so this may not be for you.
This kite pulls really hard !
Soooo much fun though.
I suspect the rotation of the wrist during flying is the fix .
I had been using a friend's kite of this exact model .
So I was already familiar with the kite .
I decided to order my own when I realized the pain in my wrist getting better after just a couple flights .
When I was really expecting the opposite .
Give it a try , or just give it a try because you will be impressed of the workout you get .
Thanks again kitty hawk for this unexpected therapy .
One last thing , please respect horses ;)
This foil pulls hard
This 2.5m foil is a blast to fly when the wind is blowing. The only downside is because of its size/rigging, it is not nearly as agile as a slightly smaller (2.2m) Symphony. The smaller foil is able to turn on a dime, while the Tantrum can be a little hesitant in the corners.
great kite
seems good string got tangled when i took out for first time. So i have to get new string to fly it still, but seems good quality. hopefully replacement string gets tangled less easily
What a blast😂
I absolutely love my new kite ,it's absolutely a blast and thank u for the great price and fast shipping ,u all keep up the great work be safe👊