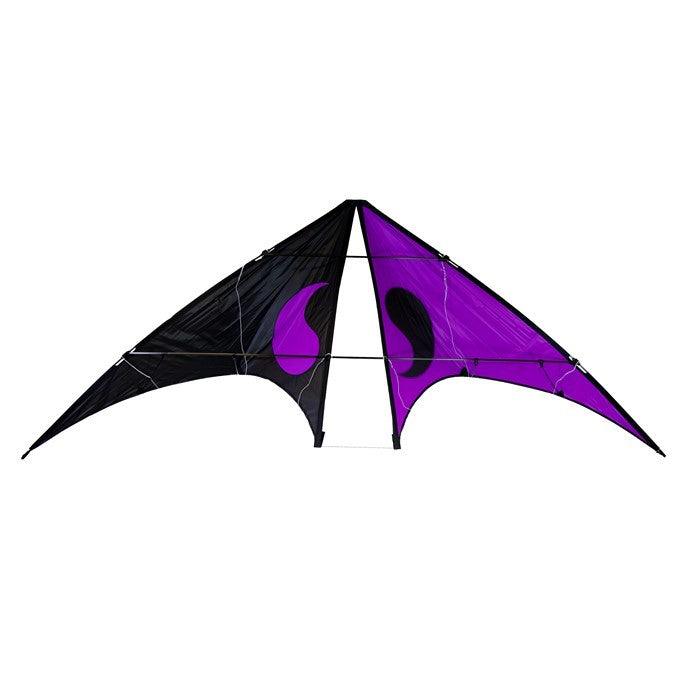 Ying Yang Dual Line Stunt Kite
Black and Purple Yin Yang with Dyneema Lines.
Included 50# x 80' Dyneema Line Set
Weather and fade resistant
Great kite!
This is a great kite! I bought one of these about 20 years ago. I'm kinda surprised that there aren't any reviews yet. It's a great kite and I love flying it. It's easy to fly and pretty durable. I just picked up a prism quantum and wanted to try it out today but not enough wind, maybe tomorrow. Anyway, this is a great sport that pretty much anyone can do. I'm 71 and really enjoy it. Have fun out there, life is short!