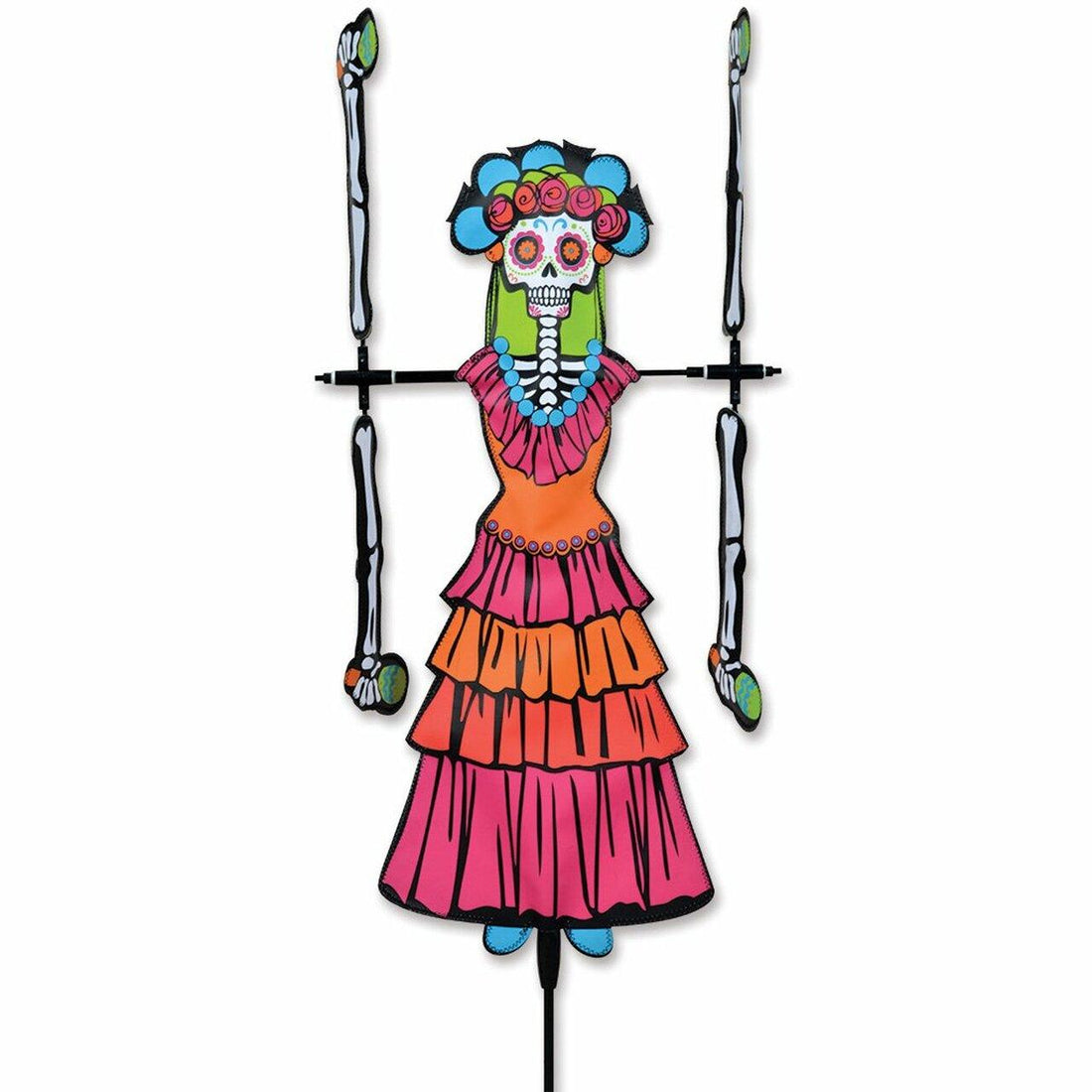 Day of The Dead Whirligig Woman
Sugar Skull Spanish Dancer WhirliGig Spinner
This Dia De Los Muertos-themed WhirliGig features a sugar skull skeleton all dressed up as a Mexican dancer holding maracas in her hands and arms that spin in opposite directions, for a hypnotic and humorous effect. This spinner will make a great outdoor decoration to add to your landscape for Halloween. Place it in the yard, flowerbed, planter pot or anywhere there is a breeze, and let the waving, spinning arms entertain you with their forward and backward motion while they go round and round.
WindGarden brand, WhirliGigs by Premier Kites and Designs are the highest quality and longest-lasting wind spinners on the market today. WhirliGig spinners are different from regular wind spinners because they have two or more spinning pieces that are the same on either side but rotate in opposite directions. They are made using high quality, rigid plastic and fiberglass components for the flexible, durable framework while UV resistant Suntex fabric is used to create artistic and bright designs that will hold their color and shape much longer than other less expensive brands. These works of art in motion will provide many hours of visual pleasure while watching the breeze make your wind spinner spin. Easy to assemble and comes complete with ground stake and support rod. No other materials or accessories are needed!
Spinner Size: W 16.5" x H 33" (not including the support rod)
Fiberglass support rod: 3/8" diameter x 27" length (5" inside ground stake 22" above ground)
Overall above ground height: 42"