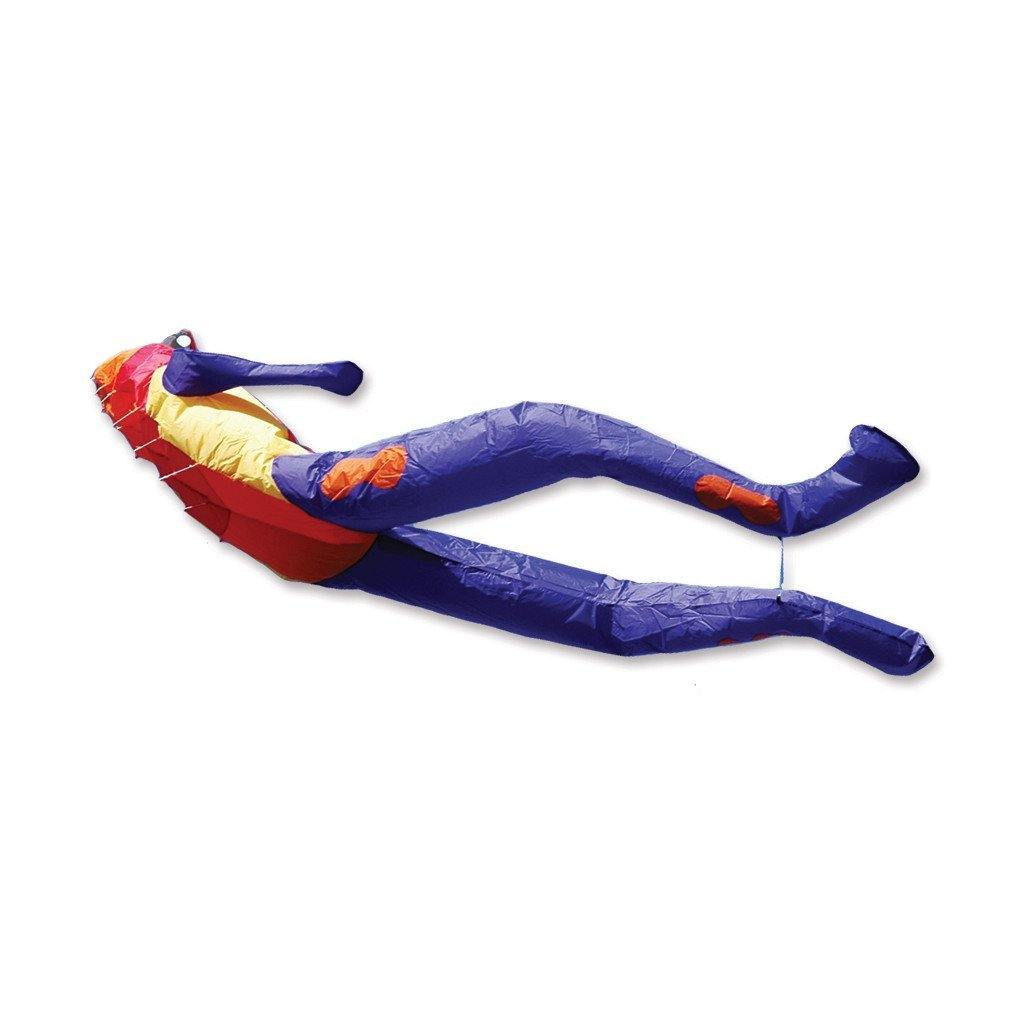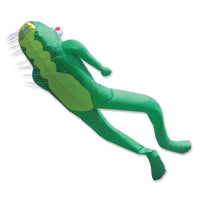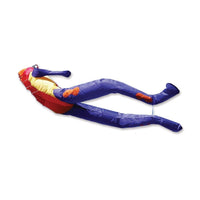 Flying frogs!! What in the world will come next? Premier is honored to be working with Jim Rowlands of England to bring you the Le Frog Kites. These stable, high flying kites/line laundry are exceptionally good flyers and are sure to amaze and delight people the world over.
Size: 36" W x 168" L
Wind Range: 8-18 mph
Fabric: Taffeta Nylon
Packaging: Stuff Sack
Recommended Line: 150 lb test line recommended (kite line is NOT included)
Croak'n Frog Part 2
Flyers note to add on to review posted 29Aug22.
Have flown in variable wind conditions the last several months.
Unless rock steady constant winds, found the frog likes to
travel far left and right in flying area and eventually will turn
sideways or upside down and finally to the ground. In an attempt
to tame this guy, I launched him the other day using a pilot kite.
That was the answer! What a difference. He still swerves side to side and puts on a great show. Was in the air for hours showing of his flying skills and never once had to relaunch. So if considering adding to your collection, highly recommend to use a pilot kite
for best results.
A "Croak'n" Good Time !
Leaps and bounds right out of the bag!
Easy set up and launch. Give him a few seconds
to inflate and let him go! Good, stable flyer under
steady winds. Kicks his legs, floats left and right like
swimming into the air.
Very enjoyable to fly and watch. Many comments
while flying here on the bay Va. Bch.
Well made. Heavy duty stuff bag.
A nice addition to your collection !
lets get froggy flying
ok so it is easier to launch with help a good field without trees or buildings is a good way to go, this kite has a good pull and being a inflatable the frogs arms and legs come to life in the air, I like to tie a tadpole to the legs attaching point and it appears as a juvenile following its parent, I draw a lot of younger kids to watch as I set my kite/frog in the air... and a great plus is should it fall in the lake the water does no harm... trees can hurt the bridal strings if you are not careful taking it back from the tree... a great buy