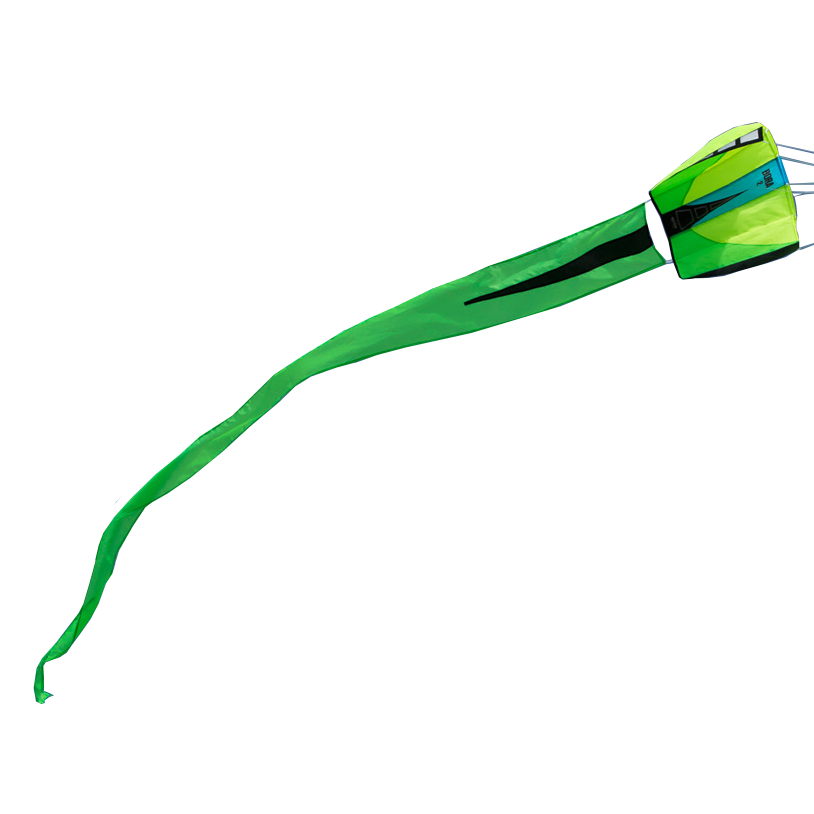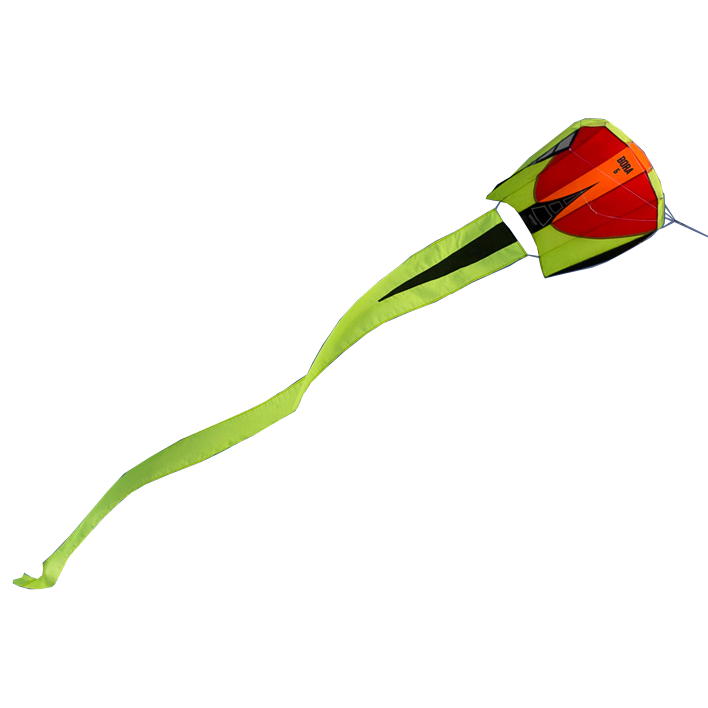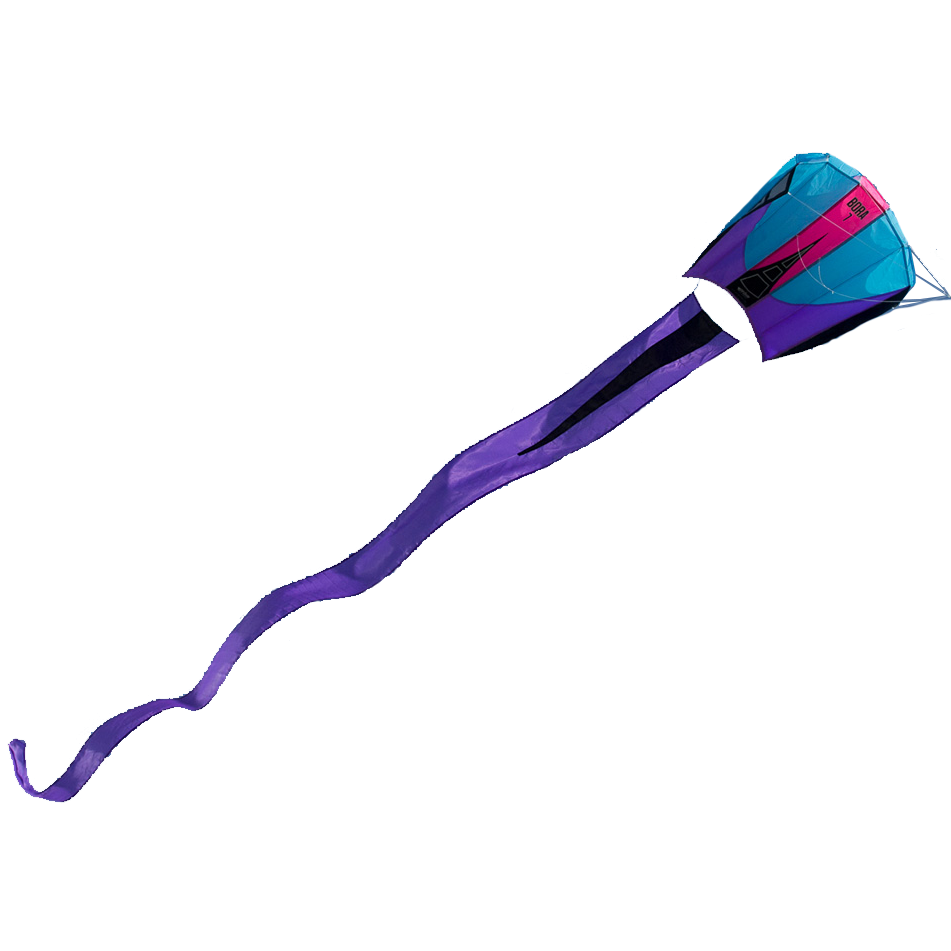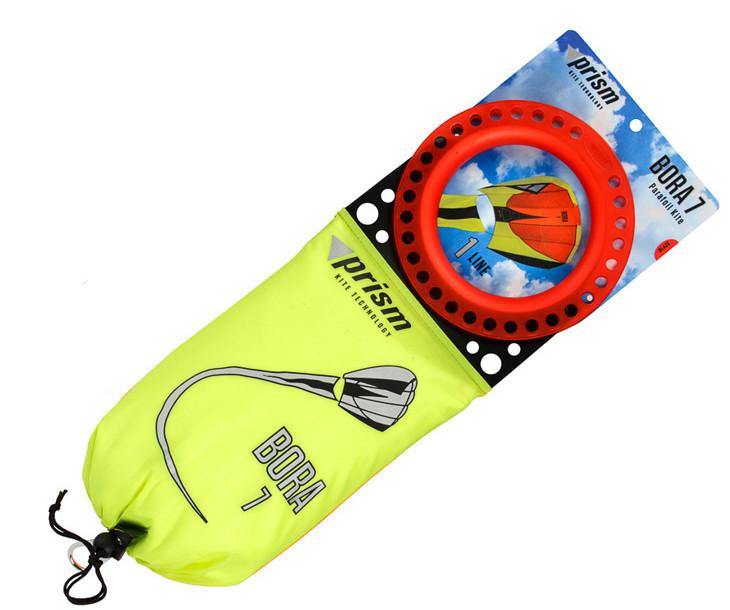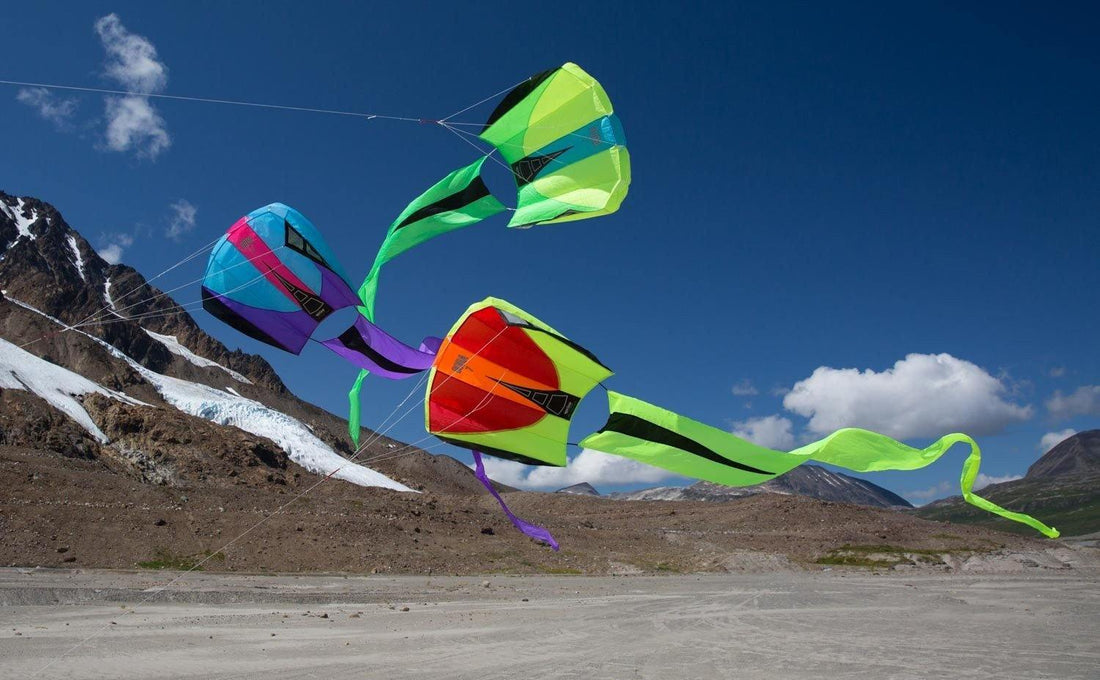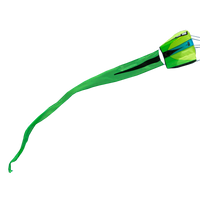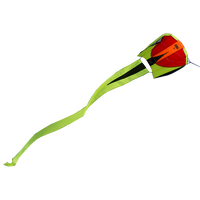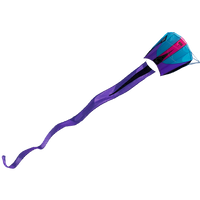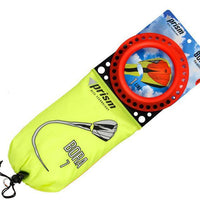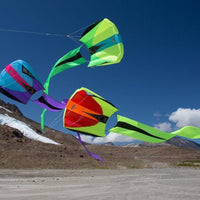 Prism - Bora 7 Parafoil Kite
Prism's easy–to–fly Bora is a soft, frameless parafoil that flies straight from your hand and stuffs into a tiny pouch so you can bring one along on every adventure. With a dramatic long tail that adds stability and presence in the sky, the Bora is easy to handle with no frame parts to lose or break. Just let the wind fill the canopy, unfurl the tail and let it soar into the sky. Ready to fly with top-quality braided polyester flying line that resist tangles for long life, and an easy-to use hoop winder that makes winding and unwinding a breeze.

The largest in the series, the Bora 7 has an impressive pull when the wind comes up.

Features:
Built to travel: Compact pouches fit in a pocket or carry-on bag
No assembly required and no parts to lose
Spectacular flowing tail
Flies in 6 – 20 mph wind range

Specs:
Size: 49" x 32"
Wind Range: 6 – 20 mph
Sail: Ripstop Polyester
Flying Line: Includes 300ft x 80lb Polyester line on hoop
Prism Bora 7
I love my kite! It's easy to setup and easy to fly. I flown it on breezy days with out any problems. I did have to fix the bridle as I noticed my kite would lean to the right but after the adjustment no problems. It's an eye catcher for sure. To my surprise it has very little pull to it on strong windy days even my wife can fly it without issues.
Beautiful kite
This kite is amazing , it takes no effort at all to get it flying . As soon as the wind hits it , it's up and flying . The tail makes it a large kite with a great presence in the sky . Every time I fly my Bora people stop to take pictures . I love this kite so much I had to get another .
As always , great job by Prism on this one !
And to kitty hawk , you guys are great to work with . I've ordered from them for years and never had any issues
My Walking Kite!
I love this kite! This is the one I take on our beach walks, because she flies so easily and gracefully. She's a classy kite and gets compliments every time I fly her!