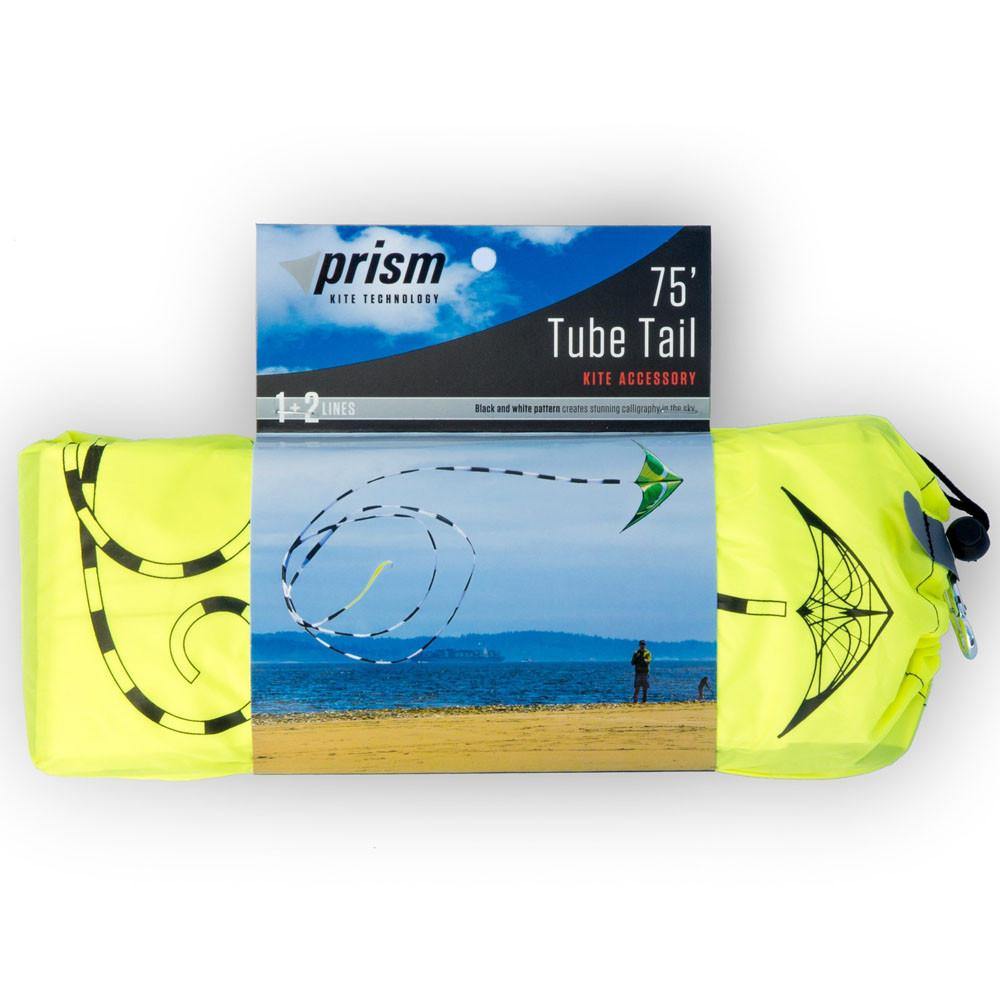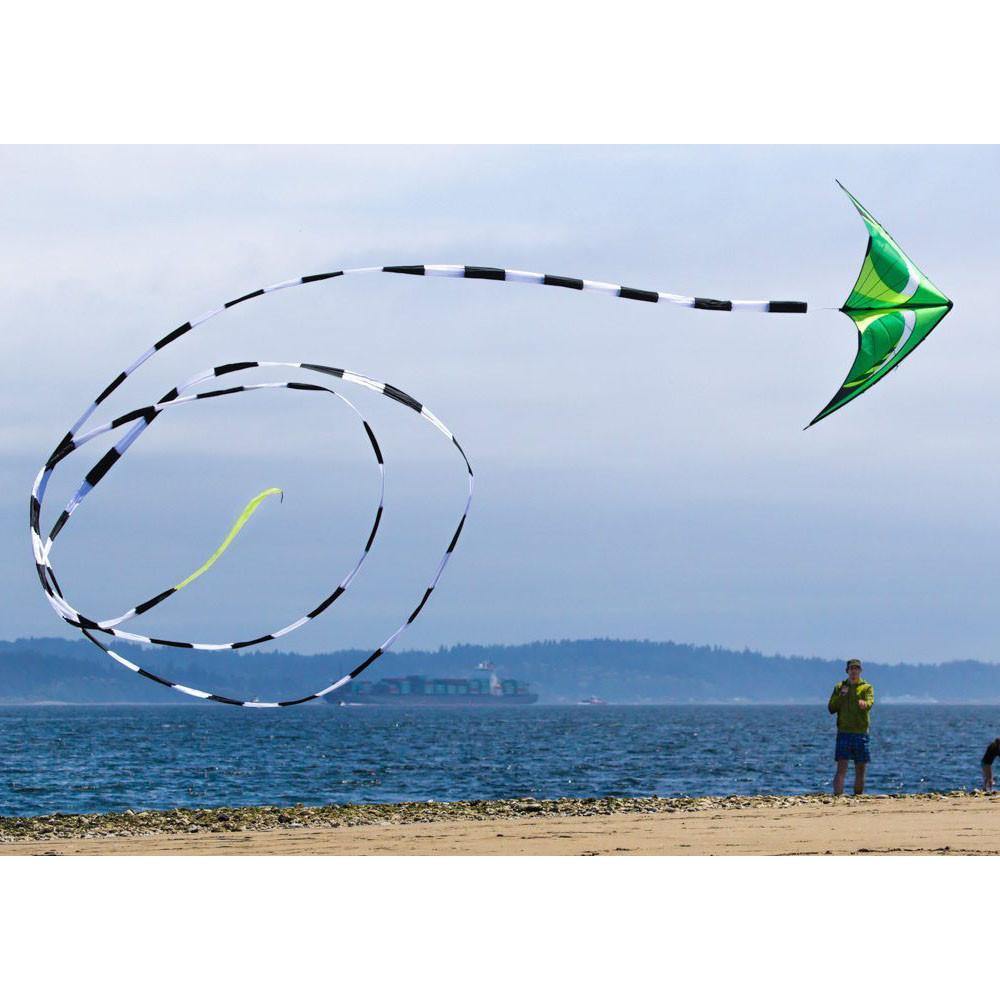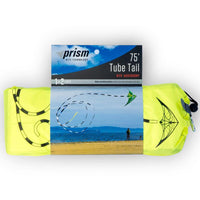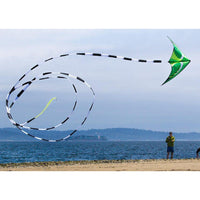 Prism - Black/White 75 Foot Kite Tube Tail
Black/White 75 Foot Kite Tube Tail (kite not included)
This 75 foot tube tail from Prism features a black and white striped tube with neon yellow tip. Attach this tail to a single line kite, for added stability, or to a dual line kite to create a mesmerizing show in the sky. Each tube tail comes with: tail, drawstring pouch, and swivel attachment.
Love These Tails
I love these tails. They add a flare to flying as well as the added stability. Lots of fun!
Used it once so far, great product, easy to use with prism kite, people enjoyed watching it fly.
Great tube tail.
I own this one, and two of the twenty footers. I use all of them with a lot of different kites, single or together, including my George Peters Moth Delta, the 75 foot on the tail and the others on the wing tips. I flew that arrangement at the Teasure Island Florida kite festival and people were walking down the beach just to find out who was flying it.
Great tail
Great tail with our stunt kite. I got a lot of compliments when I flew with it. Love it.