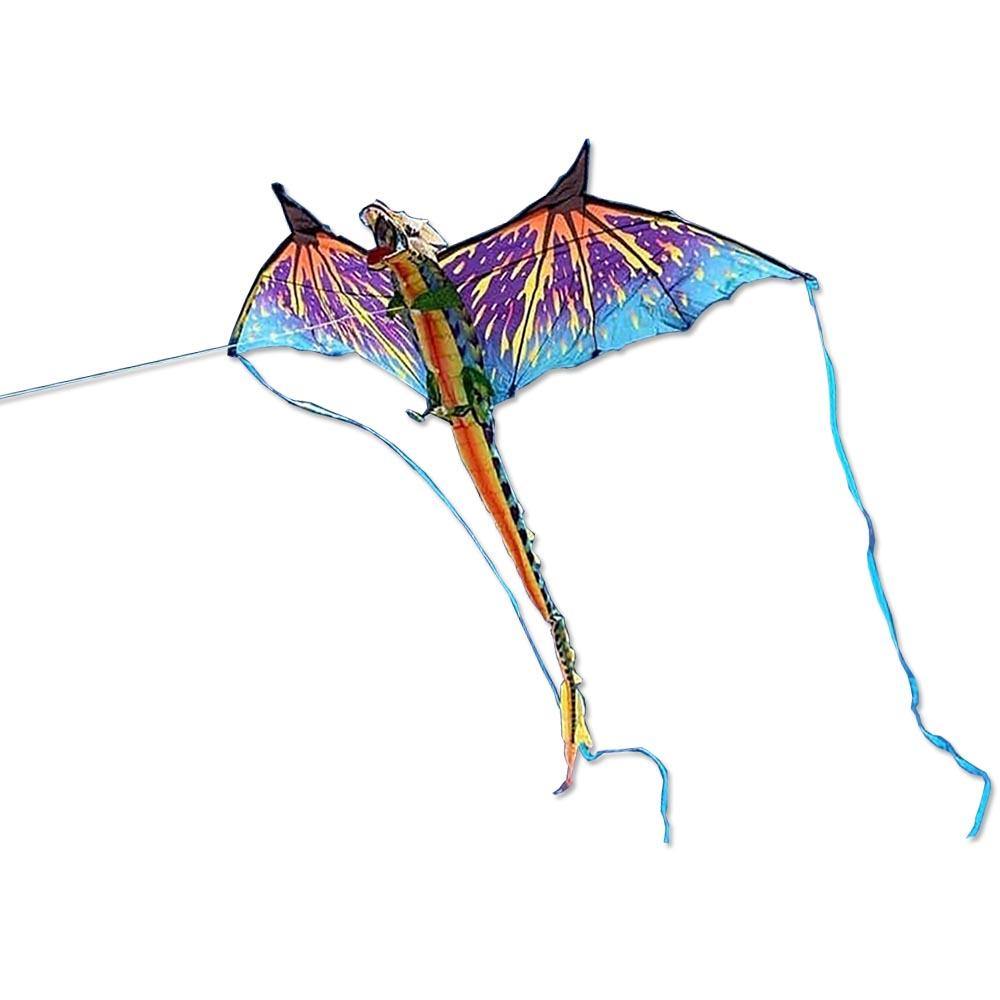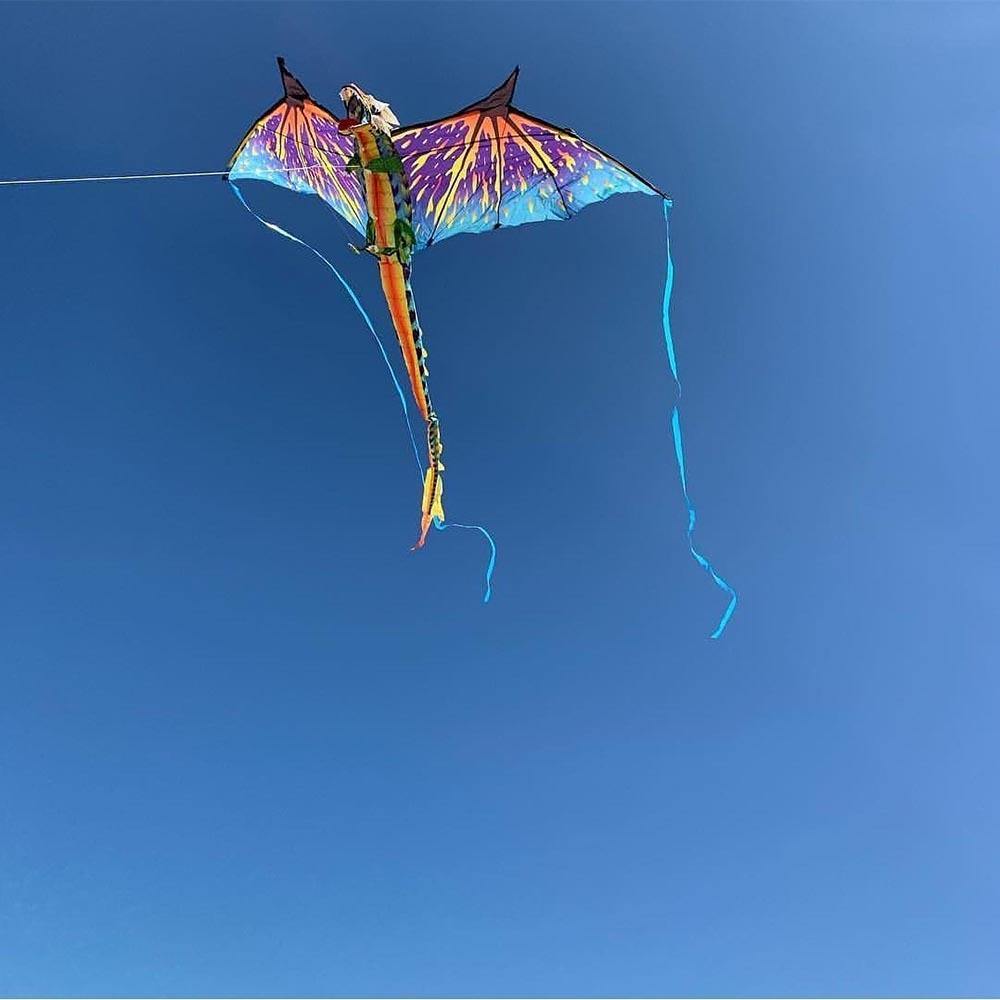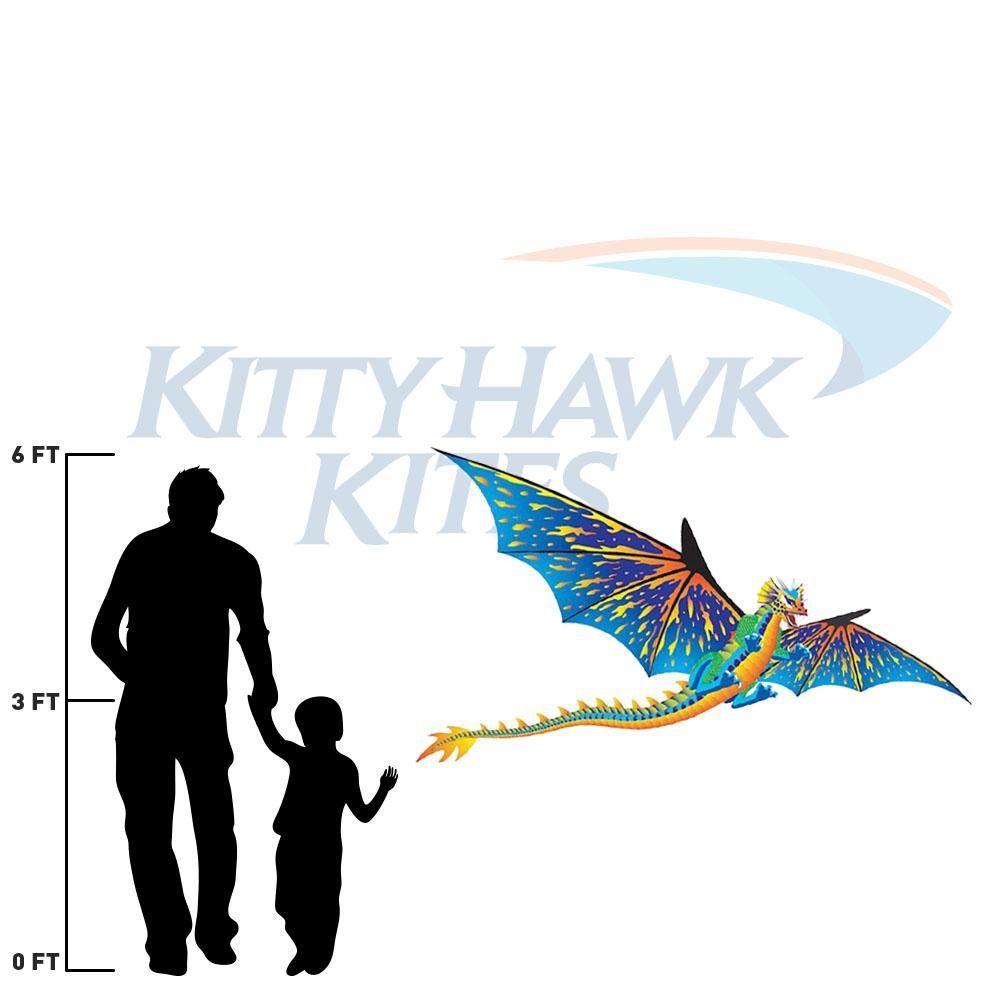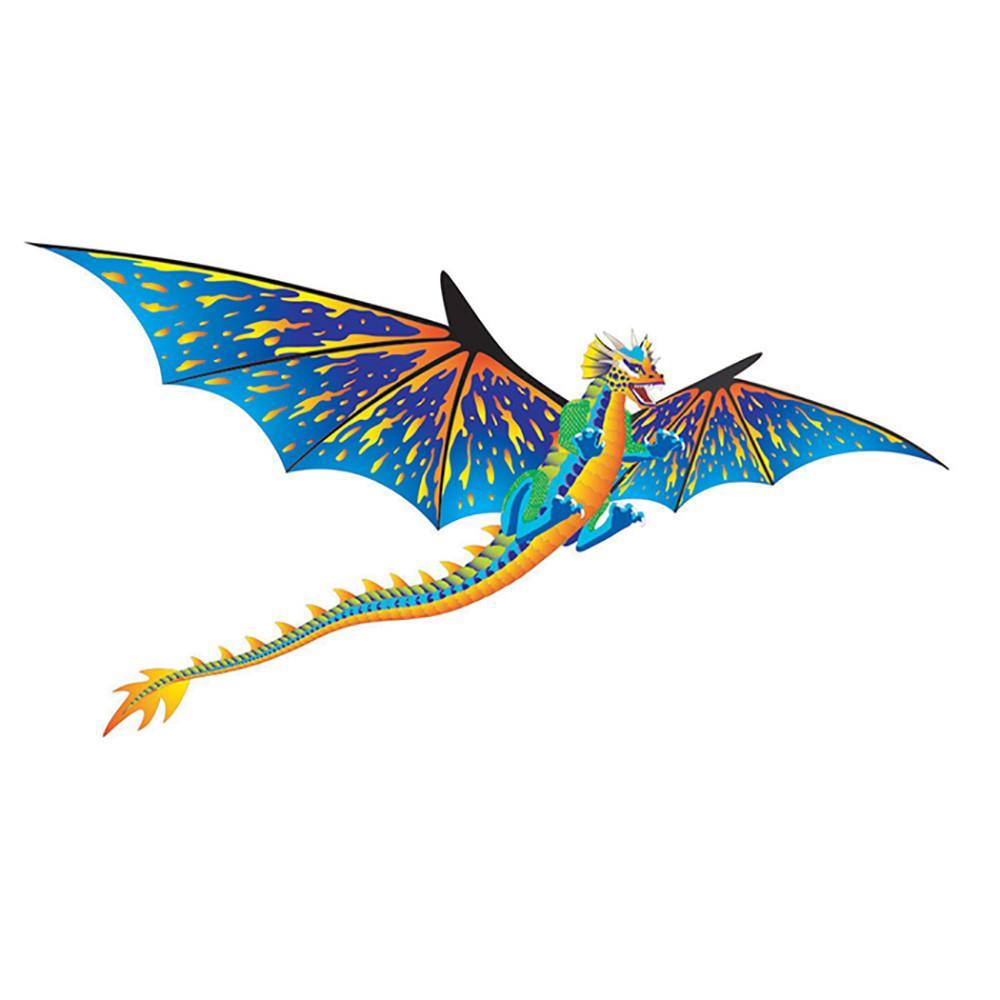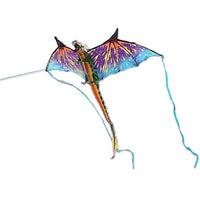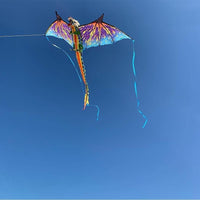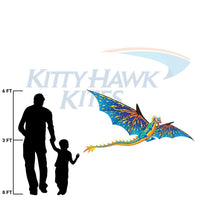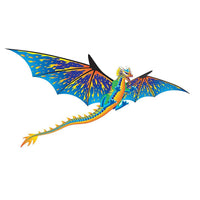 The 3-D Dragon Kite is made by Wind N Sun and will look awesome flying through the skies or decorating your bedroom, classroom or office. The Dragon Kite is a single line kite that is easy to fly for beginners and fun to fly for almost any age or skill level.

Skill Level: Beginner
Kite Size: 76" W x 64" L
Wind Range: 7-18 mph
Frame: Fiberglass
Fabric: Nylon
Line: Includes 170 feet of 25 lb line on handle


Never got a chance to fly it
The two wing support rods were old and rigid. Both had very little flexibility left and were completely shredded from a mild breeze getting the kite in the air. Everything else seems ok, and it all looks as suspected. But the hardware failure leaves the kite inoperable, so the 3 star review is being generous.
Dragon Dream!!
I purchased this kite along with the Octopus with google eyes. I went to the beach yesterday to fly for the first time, sadly the winds were not in my favor, slightly disappointed, but not deterred, I returned the next day, a perfect south westerly wind, the dragon was soaring beautifully, against a beautiful blue sky. I flew the kite for hours and didn't want to stop. It's a definite crowd pleaser, a great gift for your kid or the kid in you.
for the price the line is not long enough
professional kite for kids to own
Im 50 years old i bought this kite and do say so my self flying few times my age worth buying it price surprised low price for this kite . Now for kids age 13 under keep them busy to flying put it away in box very easy to get tangled strings attached to different areas on kite dragon 4 legs have own separate strings like I said keep any kid busy professional kite for ages 12 years old under . passed 5 year old kid slightly breeze kite take off with kids ages 5 under ..
Bought it today
Bought it today (10/17/21) and love it. I am a bit of a dragon fan, so there's that. Will be purchasing a better string reel for it. Cool looking kite that is fun to fly.