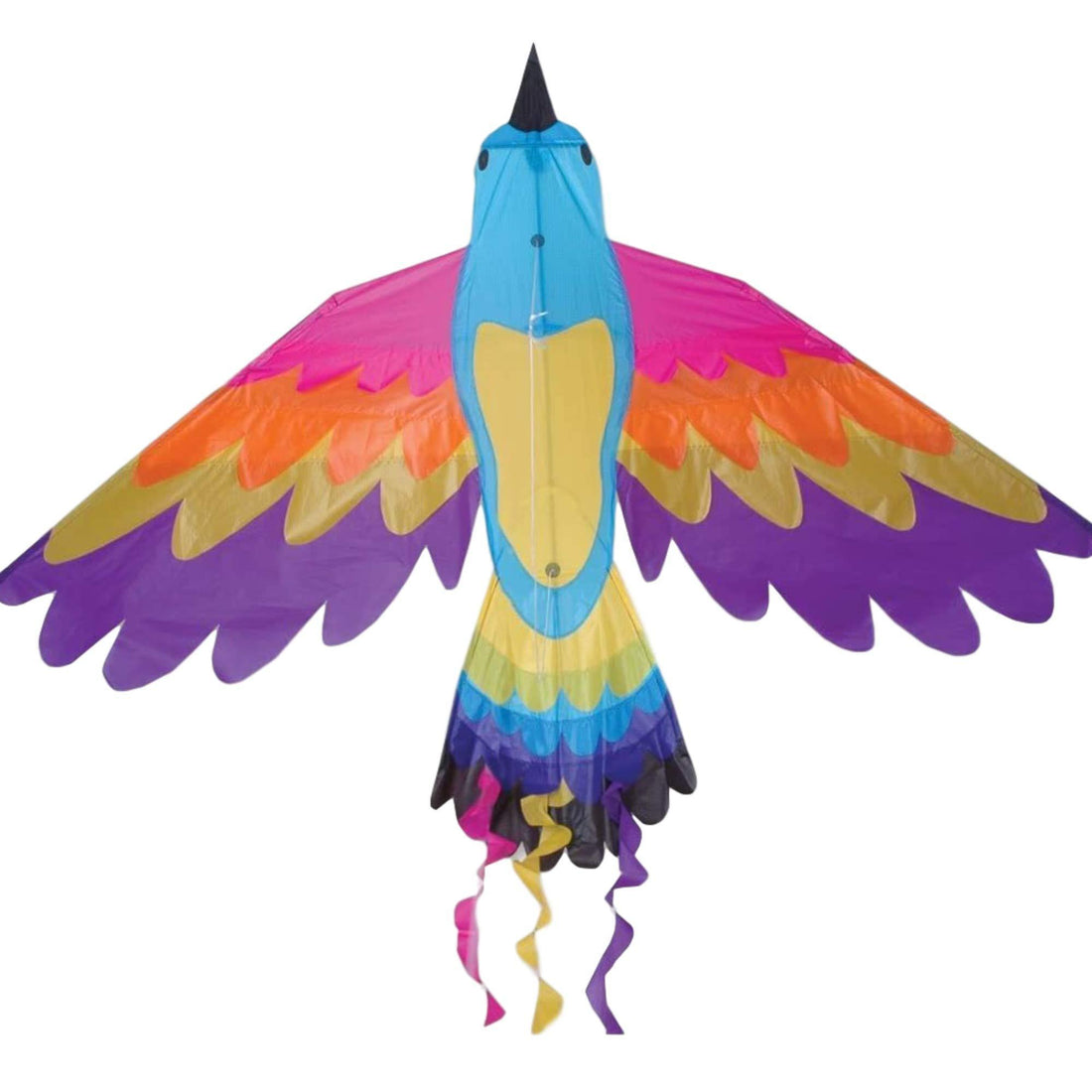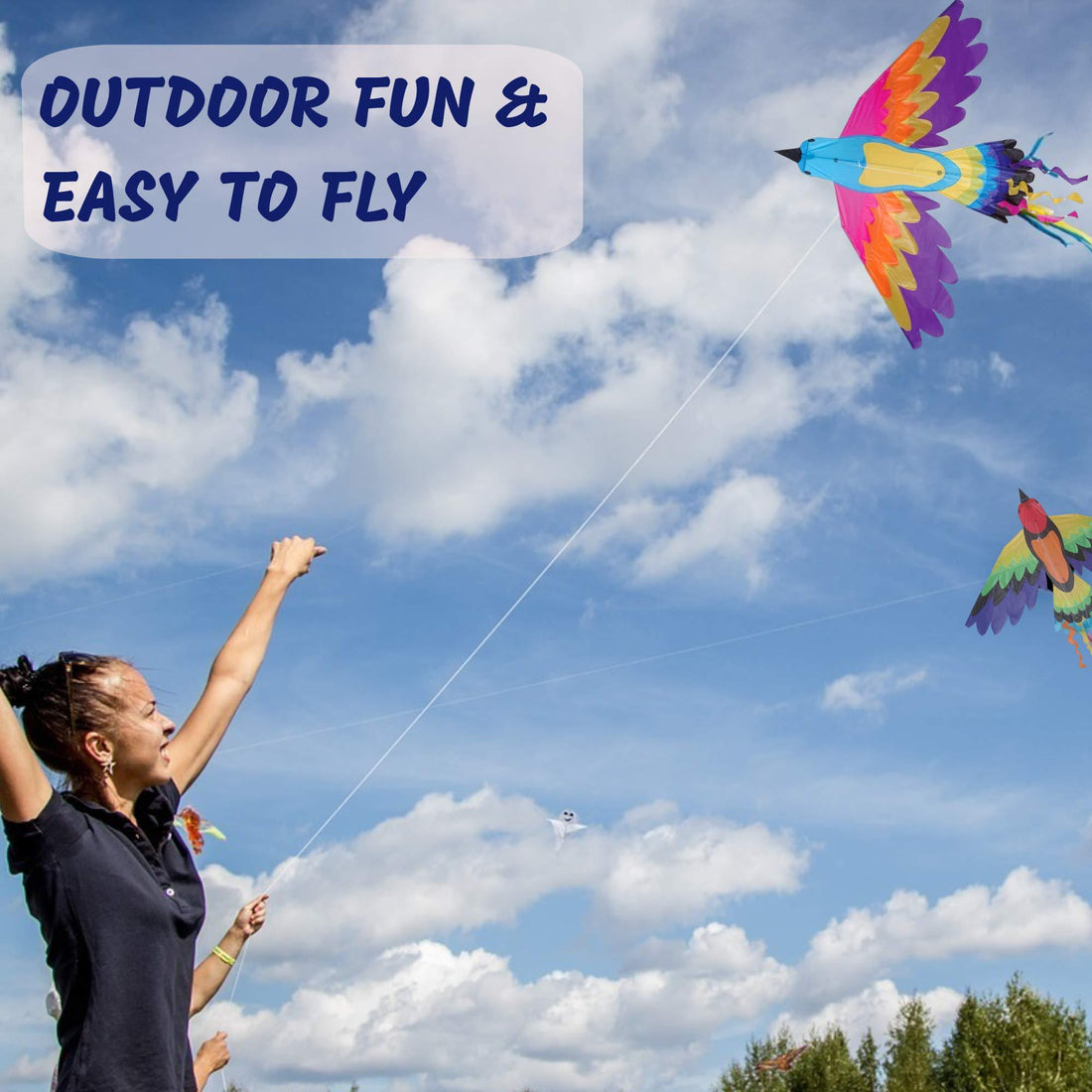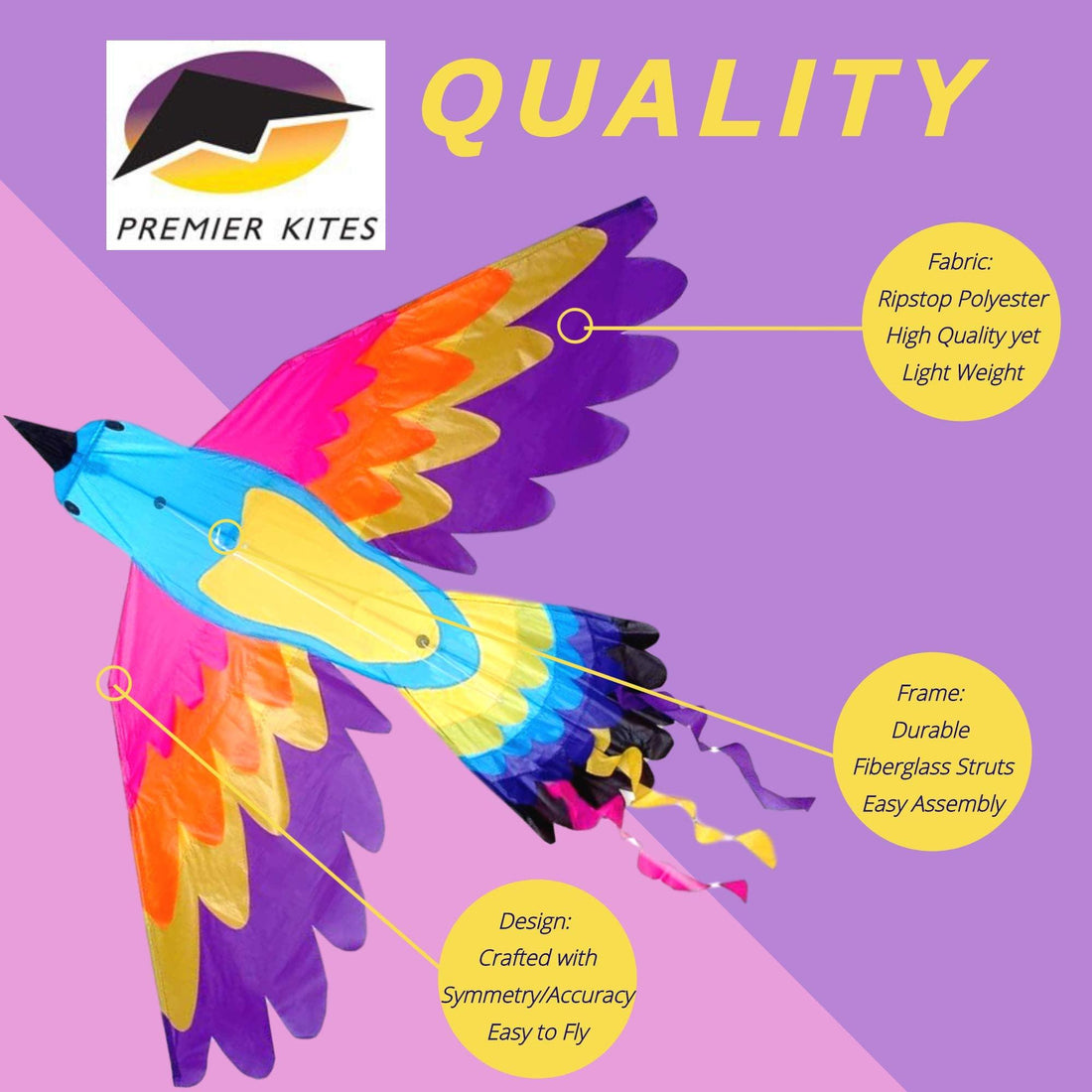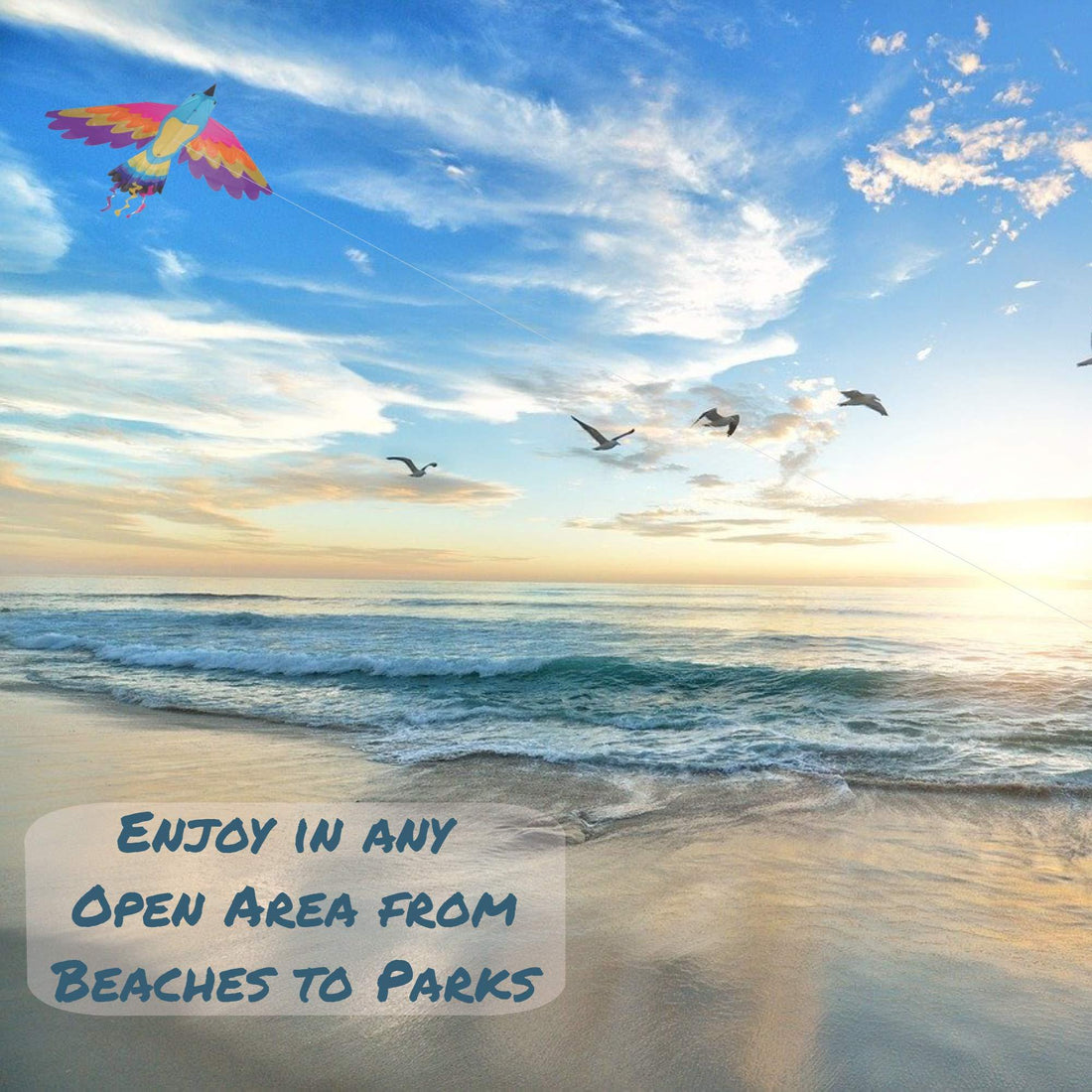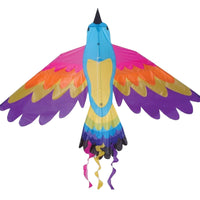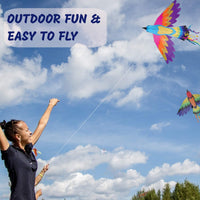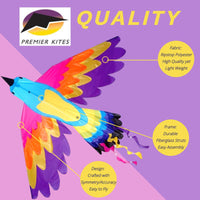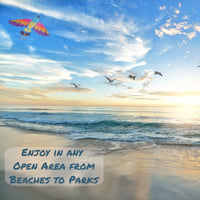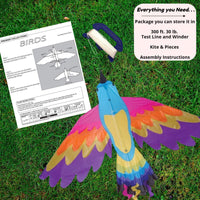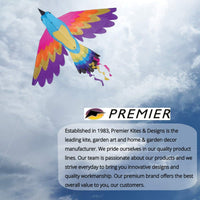 EVERYTHING YOU NEED: 300 ft of strong line, hand grip kite string spool and storage sleeve
EASY TO FLY: A lightwind huge kite that catches the breeze and soars with ease
DURABLE: Quality kites with fiberglass frames made with Polyester Ripstop reinforced technology
QUALITY TIME: Easy Flyer kites for kids make spending time with loved ones more enjoyable
EASY TO STORE: Simple to disassemble and store or easy to travel to the beach or grandparents
Edition:Paradise Premier's bird kites take to the skies with ease. Our
colorful kites are attractive in the air and easy to see with a huge 70 inch
wingspan. A strong fiberglass frame keeps proper tension on the sail for a
real bird-like look in the sky. This extra large kite is a joy to fly and is
designed to be used in light to medium winds, with speeds of 5 to 15 MPH. They
are manufactured with ripstop polyester fabric and are easy to assemble with
their fiberglass frame. They are a very durable kite, fly extremely well and
are a great large beach kite for families to enjoy.This kite includes a vinyl
carrying storage case, a winder with 300 feet of 30 pound test string line.
This item is easy to assemble and instructions are included.For over 35 years,
Premier Kites has focused on one thing: making high-quality fabric kites that
fly great. Because kites are our passion, we understand their challenges and
work with the finest materials, the best designers and the most conscientious
kite factory in the world. Our kite designs are crafted with high attention to
symmetry and accuracy, and are thoroughly tested in different winds to achieve
the highest flight standards.We pride ourselves in our quality product lines.
Premier Kites offers thousands of kites and accessories, ranging from beginner
kites for kids and families, to highly sophisticated flying wonders for the
kite enthusiasts. Our Premier Collections feature kites with award-winning
designs from world-renowned American and European designers that are
unavailable anywhere else.