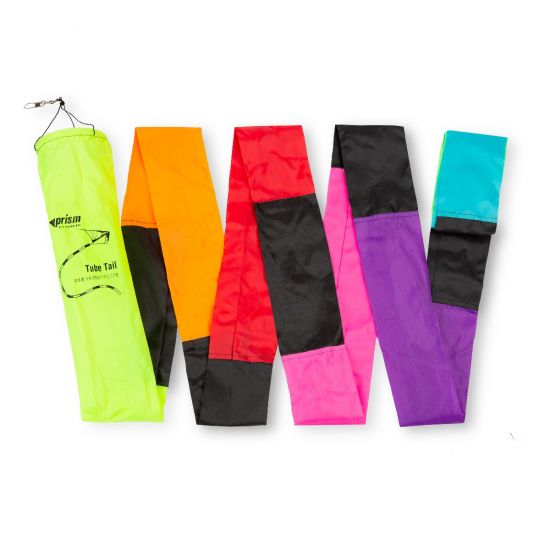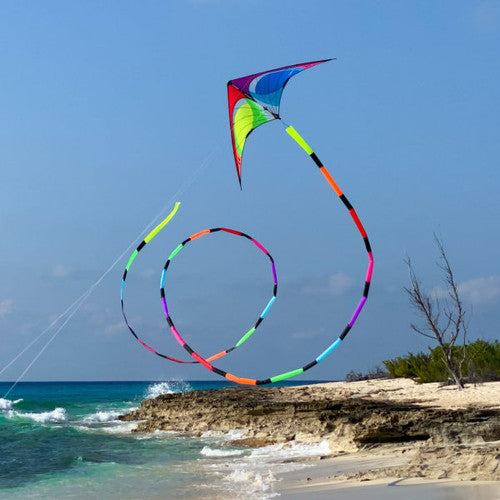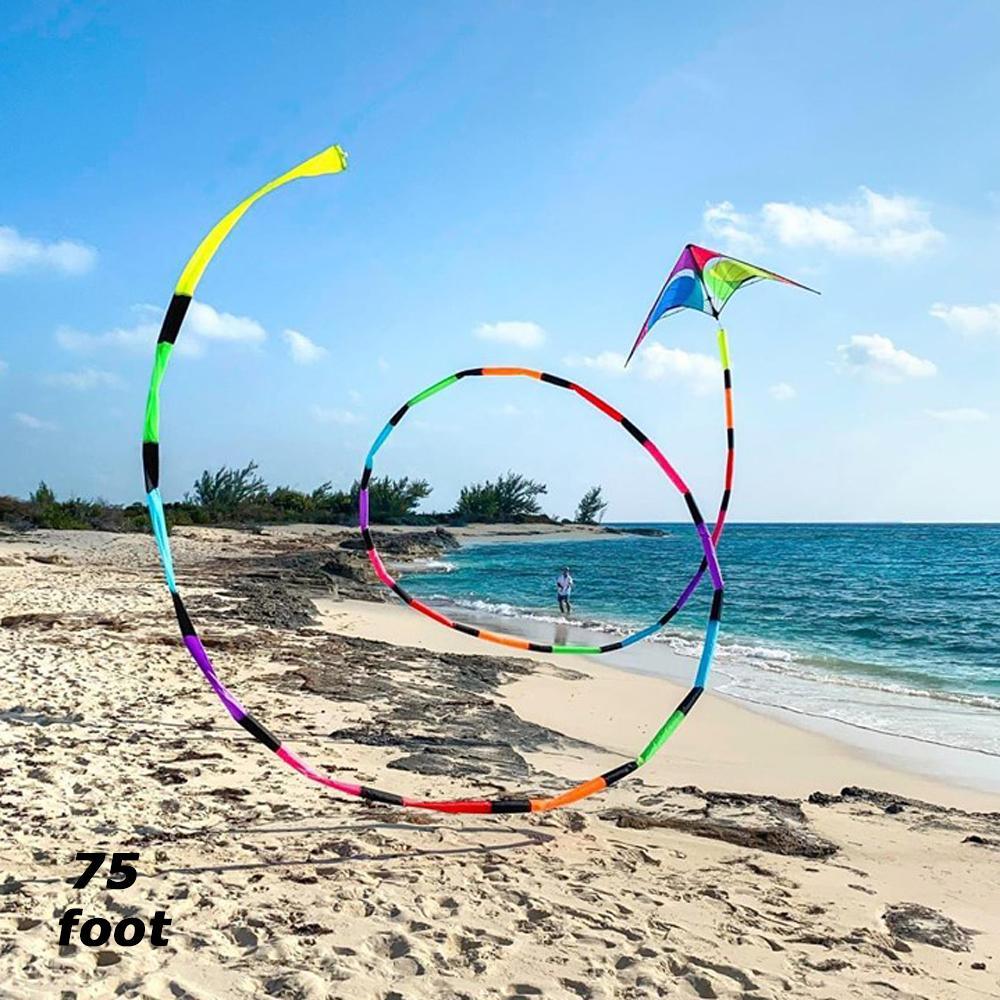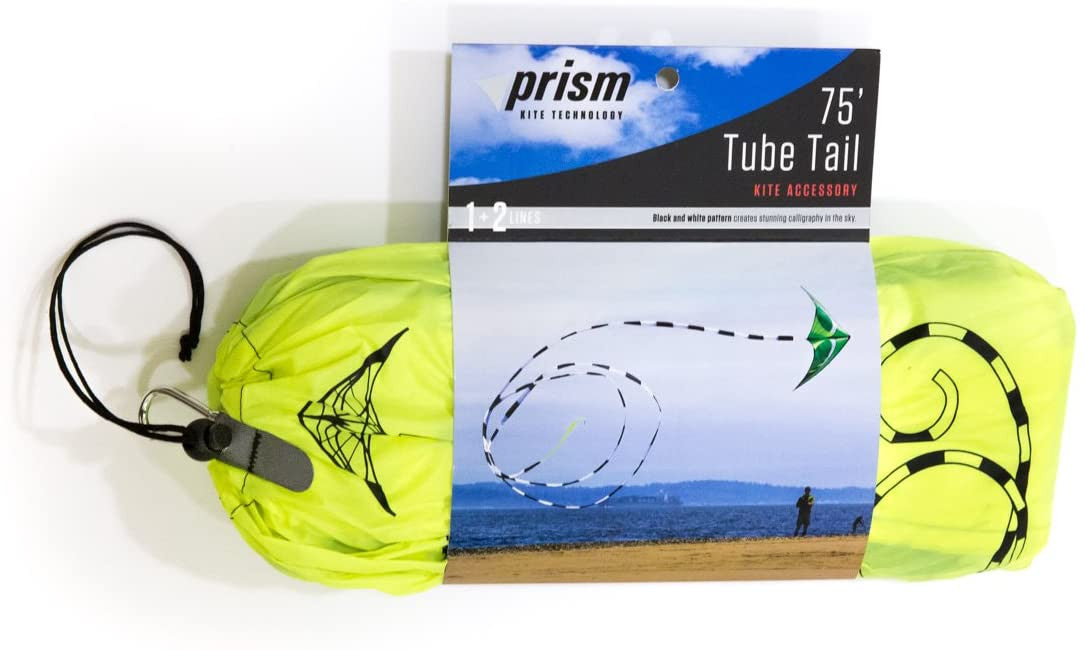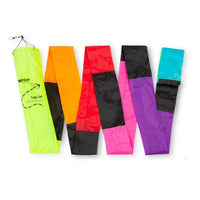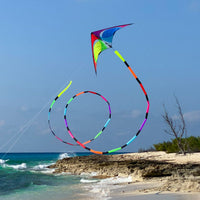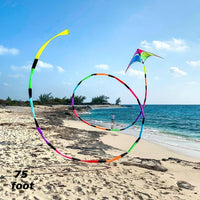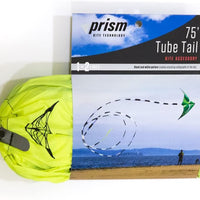 The 75-foot Tube Tail is rainbow striped with a neon yellow tip for a mesmerizing show in the sky. These modular tails make a great add-on for dual and single-line use. They come in a handy drawstring pouch for easy storage and can be joined end to end for extra pizazz.
Tube tails
For new and stored tightly packed tube tails 3-5" diameter 50'-100', are nearly impossible to get to open. Before you wish to fly with the tail I would recommend soaking in water only (NO SOAP) the tail in a bucket with water at 120-130 deg.. Screeching and rubbing would be helpful during the wash 30-40min. Remove the tube and drain the water starting from either end. Using a leaf blower or reverse flow shop vac. blow air in the leading opening until dry. Store as loose as you have space for in your bag, do not compress until the flying season is over. Tube tails and bucket tails less that 12" in dia. are a challenge. This is why I like to use ribbon/streamer tails. They are flat and stackable.
I have been flying kites since 1975-present. Each year as I progressed on my skills flying kites and enjoyed it more I would visit KHK. Many of my kites are from KHK Duck store OBX and some are from master kite builders. Now I fly and teach kiting to K-12, and build kites for competition.
You may think kiting is a 'solo' sport, it is not. There are kite shows indoors and out for several fliers set to music that are just beautiful to see.
I invite you to to join the world of kiting from the North pole to the South pole, kites have been flown. It can be the most fun fun you have ever had at home and in your travels.
The sky and waits for you to color it. Go Fly A Kite
Great addition to my Prism 170
Quality and fun, works as it should,
Amazing
We have the black, white, and green tail which is amazing but this rainbow tail is a significant eye catcher! Well constructed as all Prism gear is.
Tail
Perfect with the Quantum.