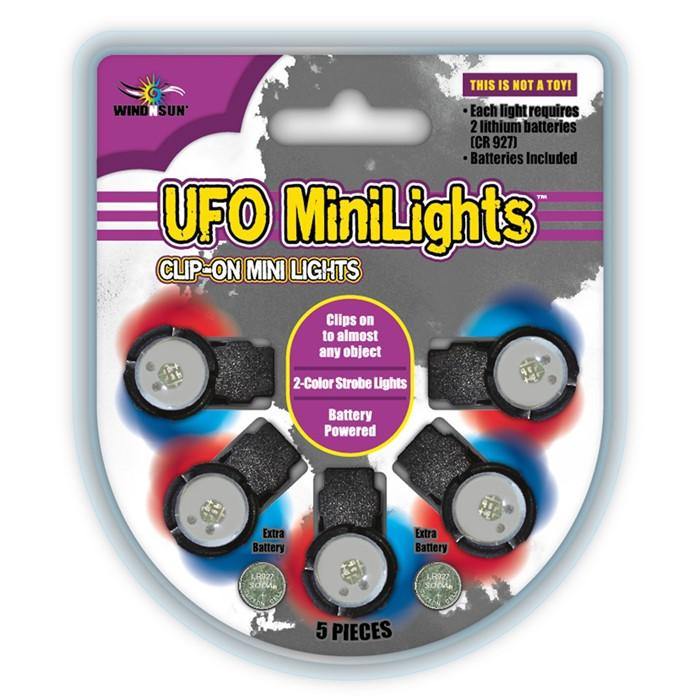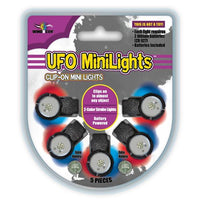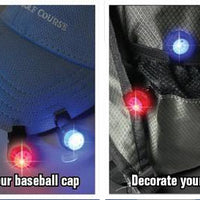 UFO Mini Kite Lights - 5 Pack
The two color Red & Blue Strobe LEDs are designed to clip on to almost any object and are powered by two replaceable Lithium batteries (And they include two extra batteries in each package so you can fly even more nights).
Accessorize your kite
Brighten your baseball cap
Decorate your backpack
Features:
Clips on to almost any object
2-Color (Red/Blue) Strobe Lights
Battery Powered
Each light requires 2 lithium batteries (CR 927)
Batteries Included
MPN: 79101
Size: 0.75" W x 1" H x 1" D
My second order from kitty hawk kite Co of mini LED light arrived the other day and I'm extremely pleased. Only 2 nights with flying conditions but they work great and are visual delight. Thanks again kitty hawk
Order review
My order was filled promptly. The Rev order took a bit longer. I did not realize it was being drop shipped from CA.