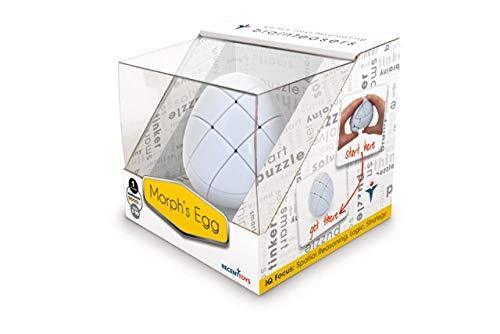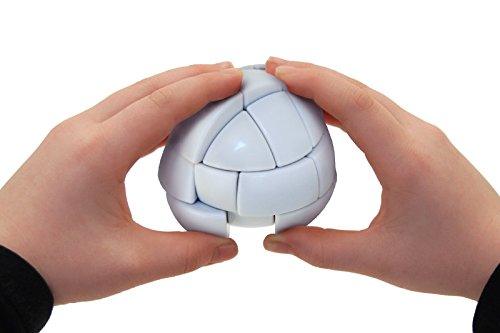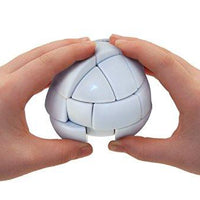 Twist this speed cube so that all the sides show the same color in this shape manipulation puzzle
One of a selection of challenging brain teasers and puzzle toys for kids from Uwe Meffert.
This fidget puzzle is the perfect adult puzzle gift, childrens puzzle gift, or cool gift for teens.
Great brain games for the IQ tester, once youve solved it you can scramble it and test yourself again!
Fine motor skills toys that pose a fun and engaging challenge.
Morph's Egg challenges players with its unique egg shape design that features
different size pieces to twist and turn until you solve the puzzle! Twist the
white egg until it loses its shape and then try to crack this puzzle game by
returning it to the original form. This perplexing puzzle engages your spatial
reasoning, fine motor skills, and basic logic. The Morph's Egg measures
approximately 3 inches in diameter making this a perfect travel game for
vacations or just down to the local park. Challenge yourself even further by
timing how fast you can solve the puzzle. Recommended for ages 9 and up this
is the perfect gift for the person in your life who would love the world's
most fascinating brainteaser game!