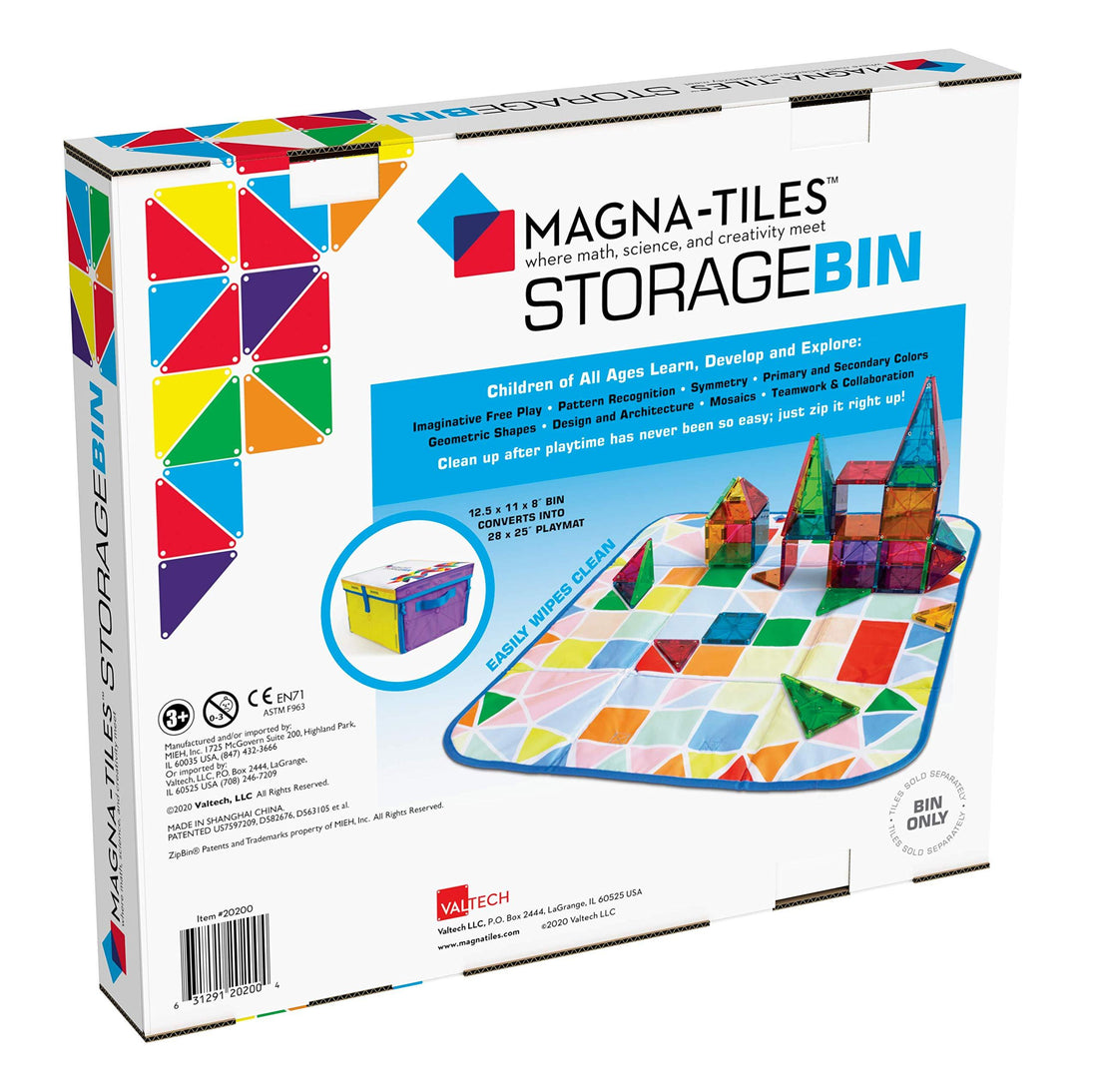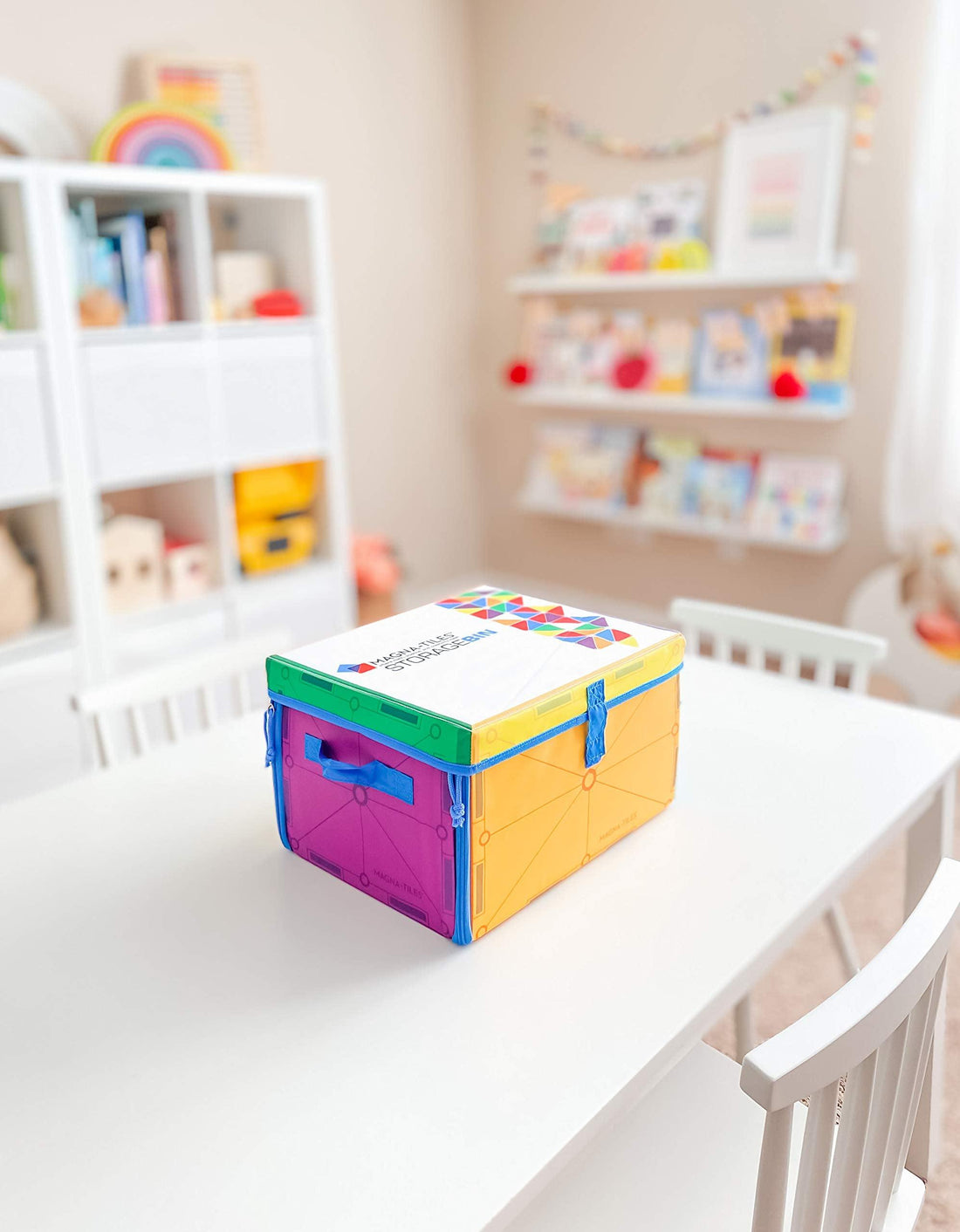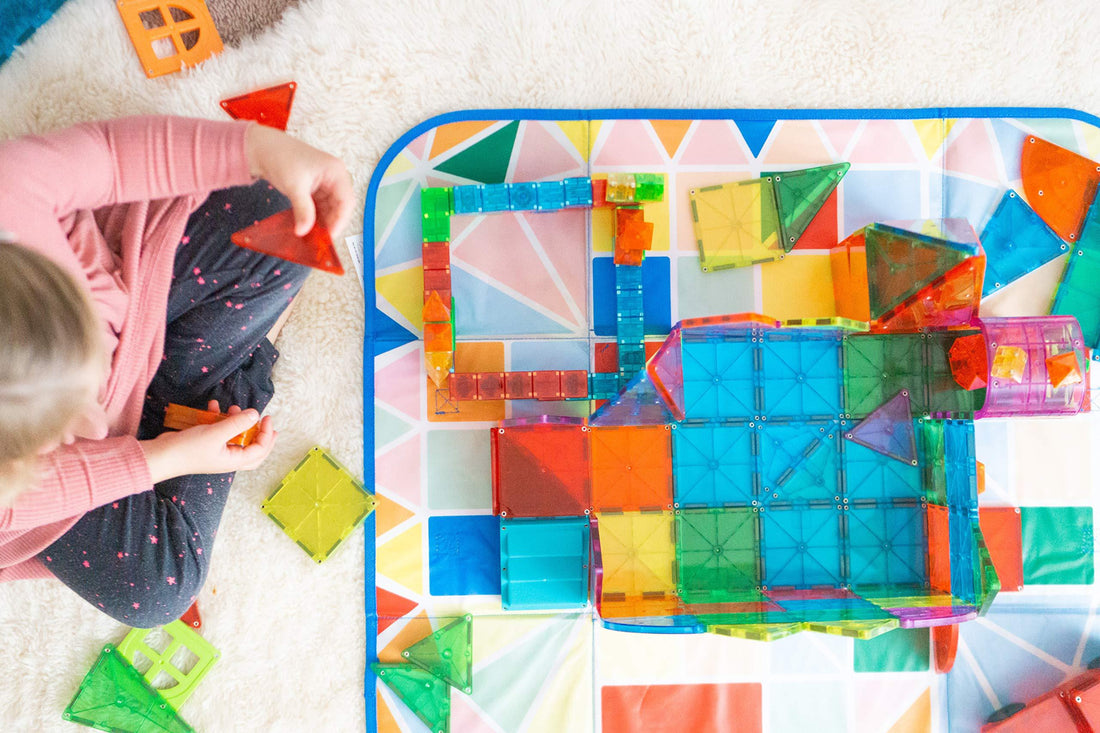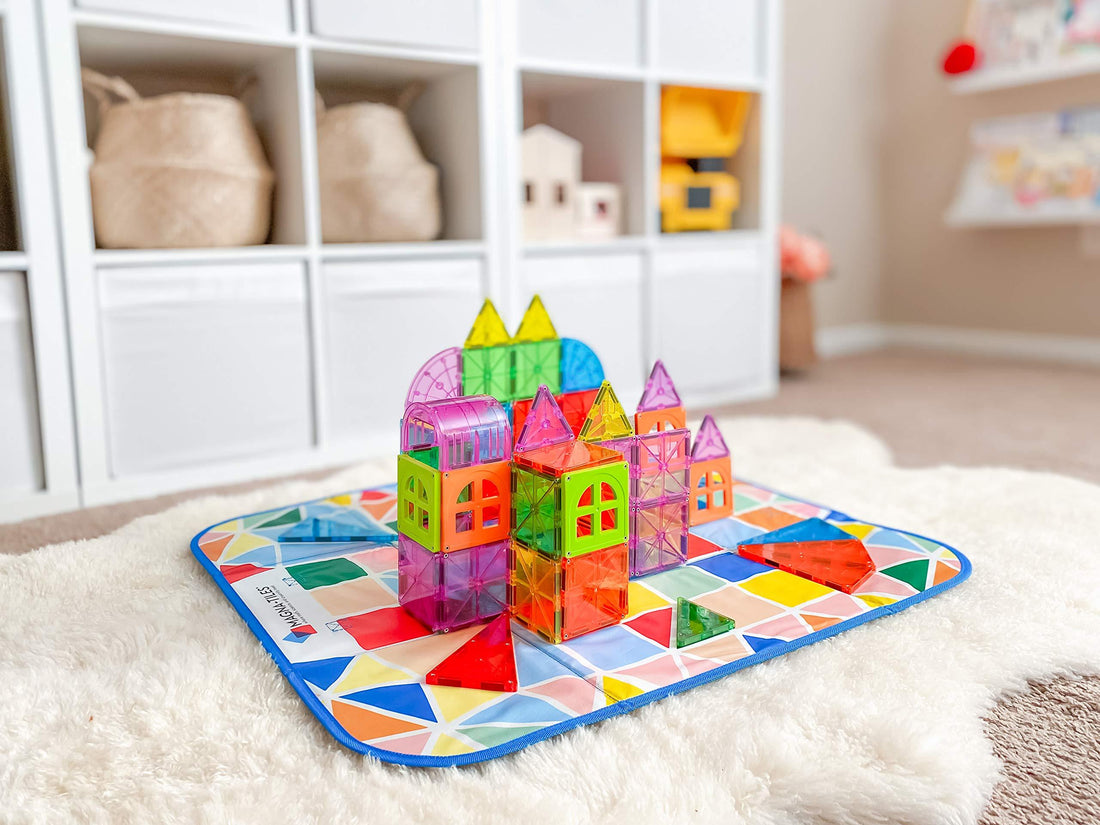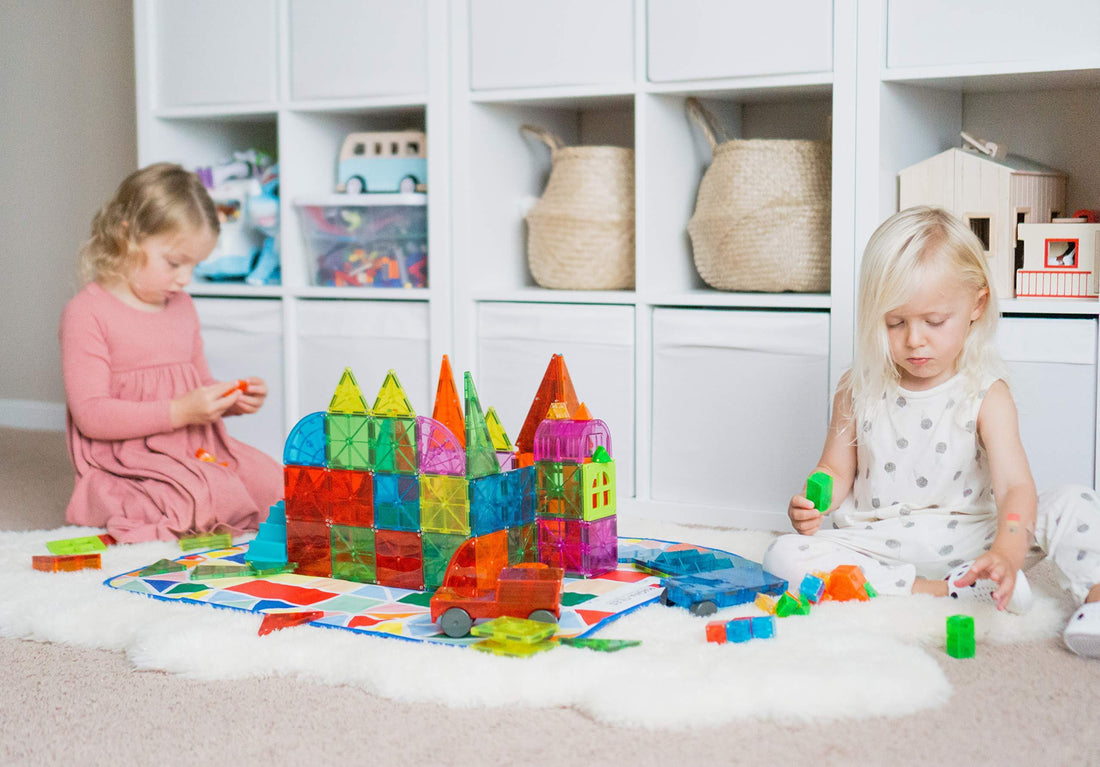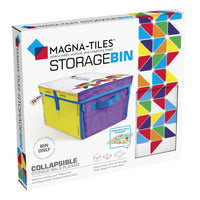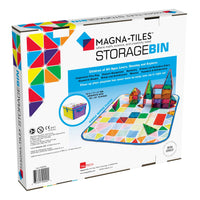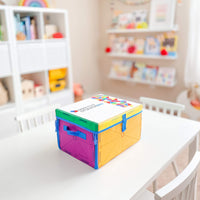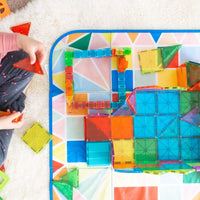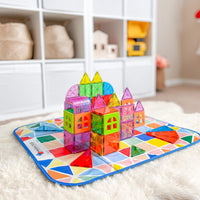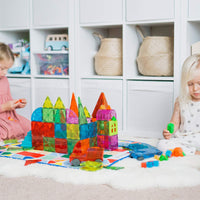 Magna-Tiles Storage Bin & Interactive Play-Mat
Made from durable material and designed for little kids with big imaginations, this cool toy bin alternative adds bold color with its graphic images of Green, Red, Purple, Yellow and Orange Magna-Tiles into your childs play space.
With a spacious interior holding up to 300 Magna-Tiles and sturdy side handles, this portable storage bin is easy to use and move around - suitable for use on grass, sand, and other outdoor and indoor surfaces, making it ideal for all your family's adventure.
The easy-care interactive playmat provides 28 x 25 play space that excites children to learn basic colors, shapes and patterns as well as encourages free play!
When not in use, the collapsible design lets you to easily pack and store it in the cabinet or under the bed; pair it with other colorful bins for a bright and coordinated look.
Magna-Tiles and Magna-Qubix are NOT included; recommended for ages 3 and up.
Make cleaning Magna-Tiles magnetic tiles and Magna-Qubix magnetic blocks fun
and quick! This storage bin is foldable and easy to assemble. Unzip to unveil
an interactive playmat for Magna-Tiles magnetic tiles for children to explore
colors, shapes and much more! Magna-Tiles Storage Bin & Interactive Play-Mat
makes the perfect Christmas, holiday or birthday gift for Magna-Tiles loving
boys and girls. Valtech, Magna-Tiles is a leading manufacturer of top-selling
magnetic tiles for over 20 years.