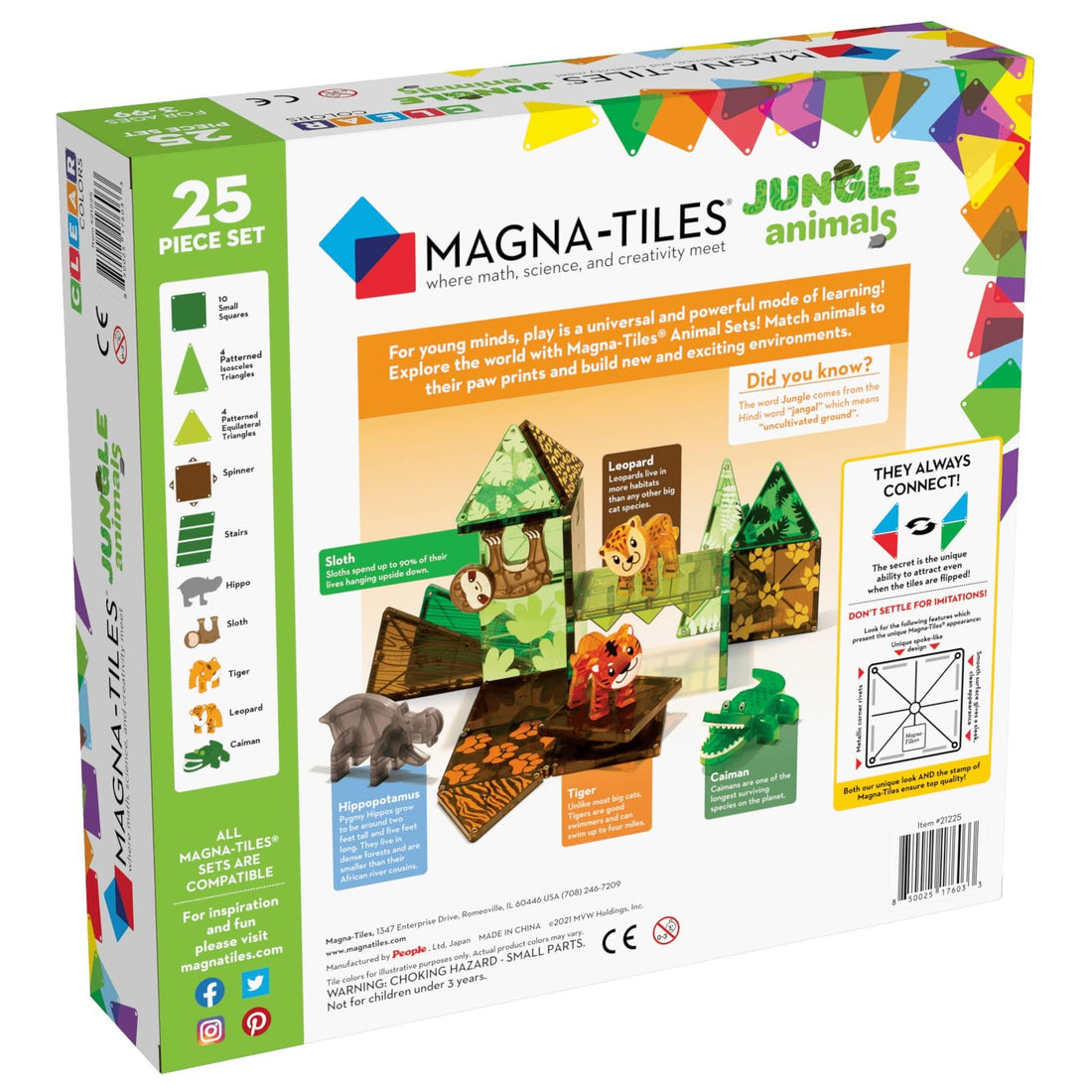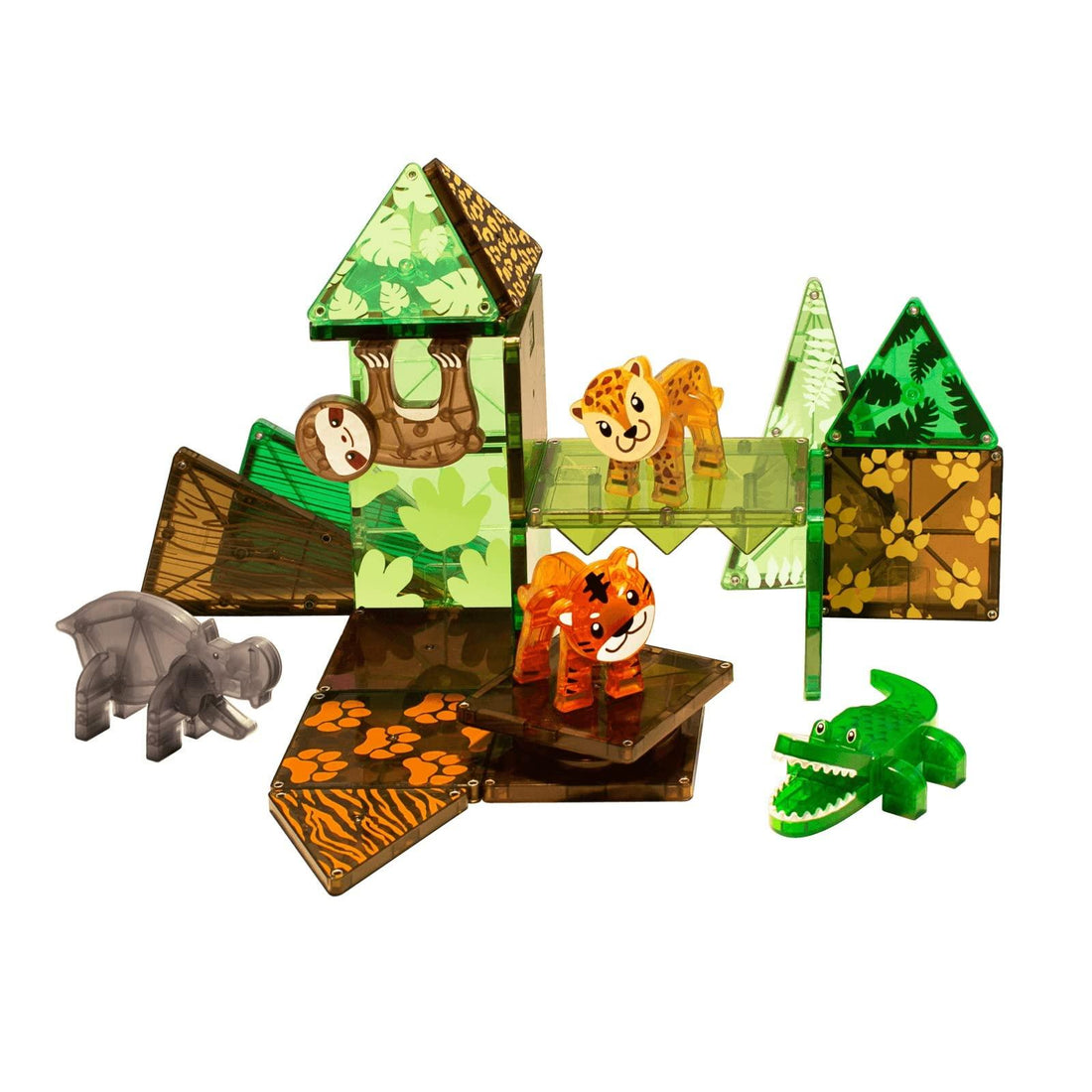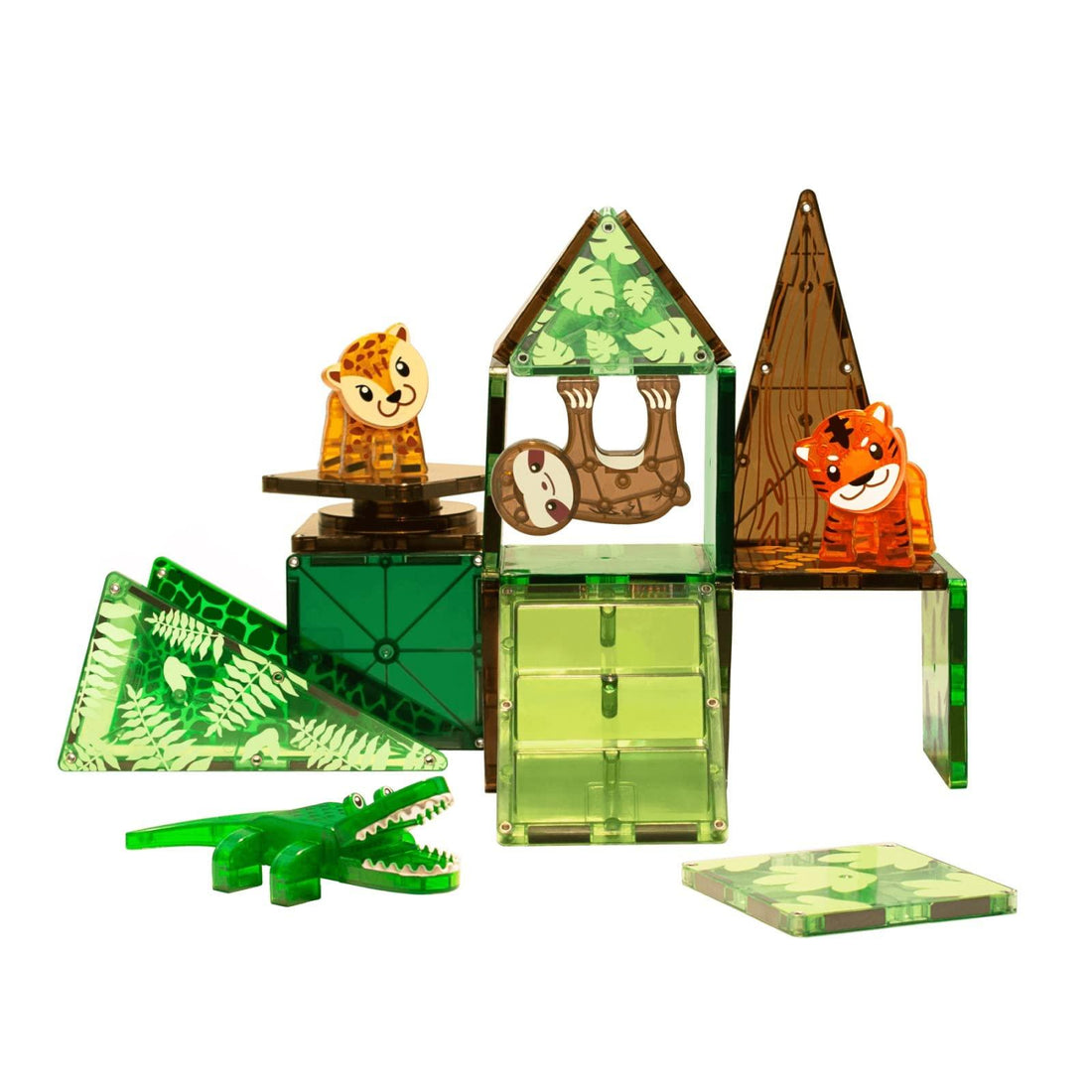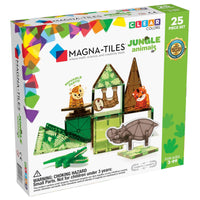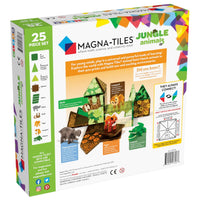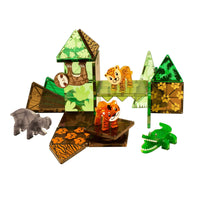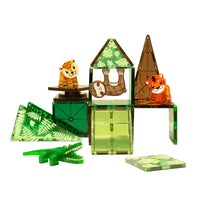 Magna-Tiles® Jungle Animals 25 Piece Set
Includes first-of-their-kind magnetic animals: Hippo, Sloth, Tiger, Leopard, Caiman
Promotes mental growth in kids. While learning core STEM concepts and developing critical thinking skills, children will be entertained for hours with screen-free, building fun.
Durable magnetic tiles are made from the highest quality, non-toxic materials; BPA-, phthalates- and latex-free. Engineered with childrens safety top of mind with secure, rivets and reinforced internal structure.
Magna-Tiles are designed for little hands and years of frustration-free fun. Ideal for families with children ages 3 years +.
Compatible with all existing Magna-Tiles sets.
Journey into the Magna-Tiles Jungle! Discover new animal friends and go wild for STEAM learning through hands-on, screen-free play. Collect all the Magna- Mals and let your child's imagination go wild!