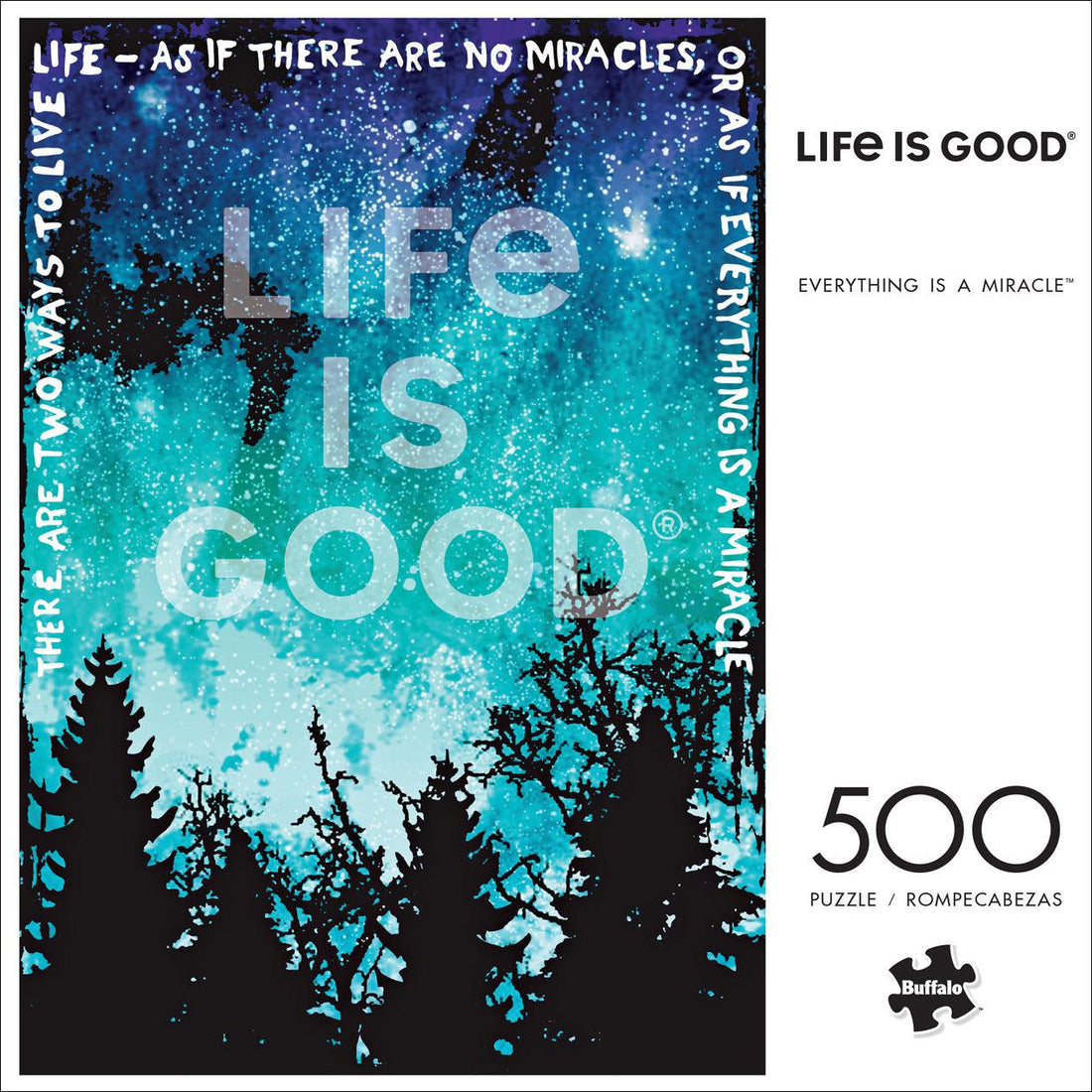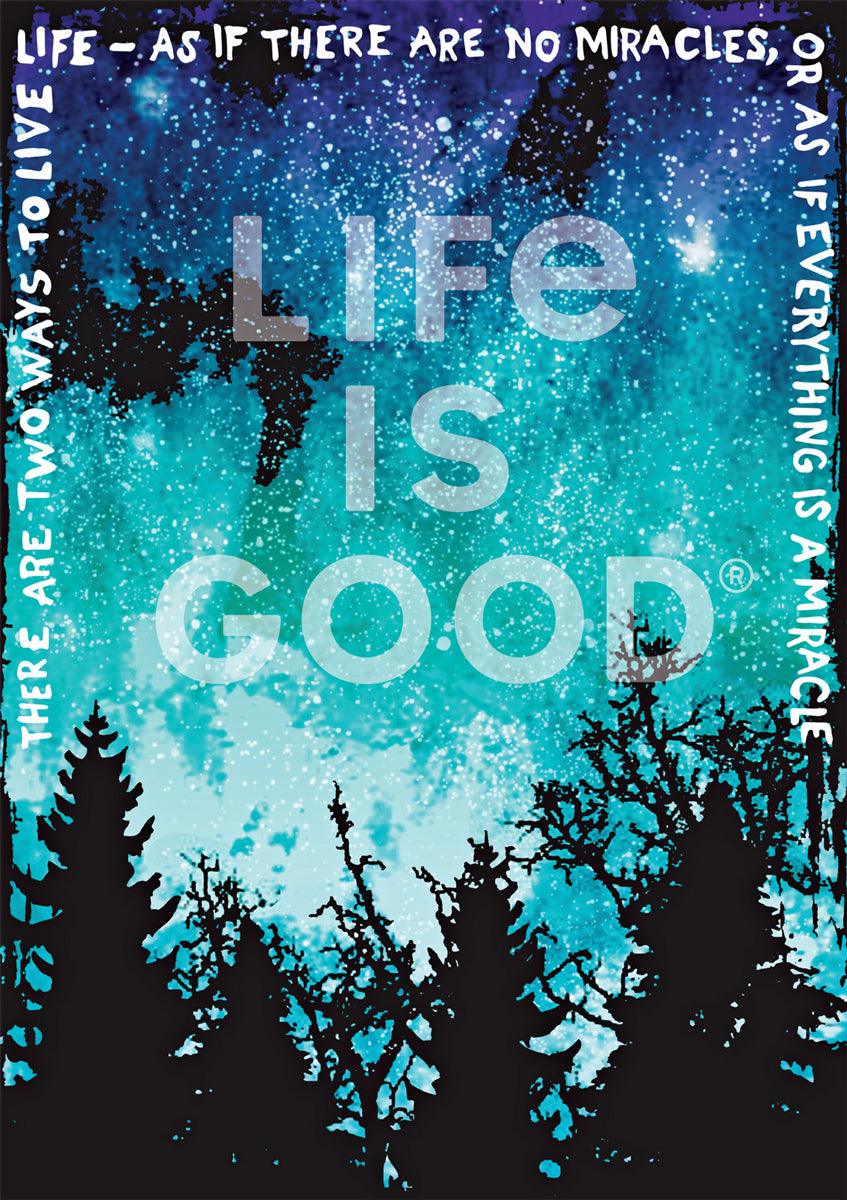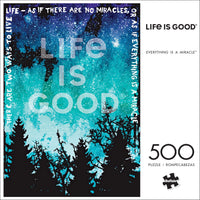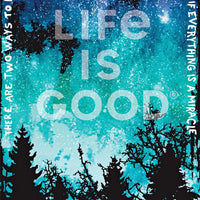 Life Is Good Miracle 500pc Puzzle
This 500-piece jigsaw puzzle, Life is Good®: Everything is a Miracle™, is by Buffalo Games. Inspired by Life is Good and its mission to spread the power of optimism through artwork, this puzzle features a beautiful, blue starry-night sky and pine trees—reminding all puzzle-doers that everything can be a miracle.
Life is Good is a retail and lifestyle brand that aims to spread the power of optimism through artwork and positive messaging. They donate 10% of their annual net profits to the Life is Good Playmakers, a nonprofit working to help kids in need overcome various forms of childhood trauma.
Every Buffalo Games jigsaw puzzle is manufactured from recycled puzzle board. A precision cutting technique guarantees that every piece will fit soundly with the company's signature Perfect Snap™. A bonus puzzle poster is also included so that you have a handy reference of what the completed puzzle should look like while you put yours together.