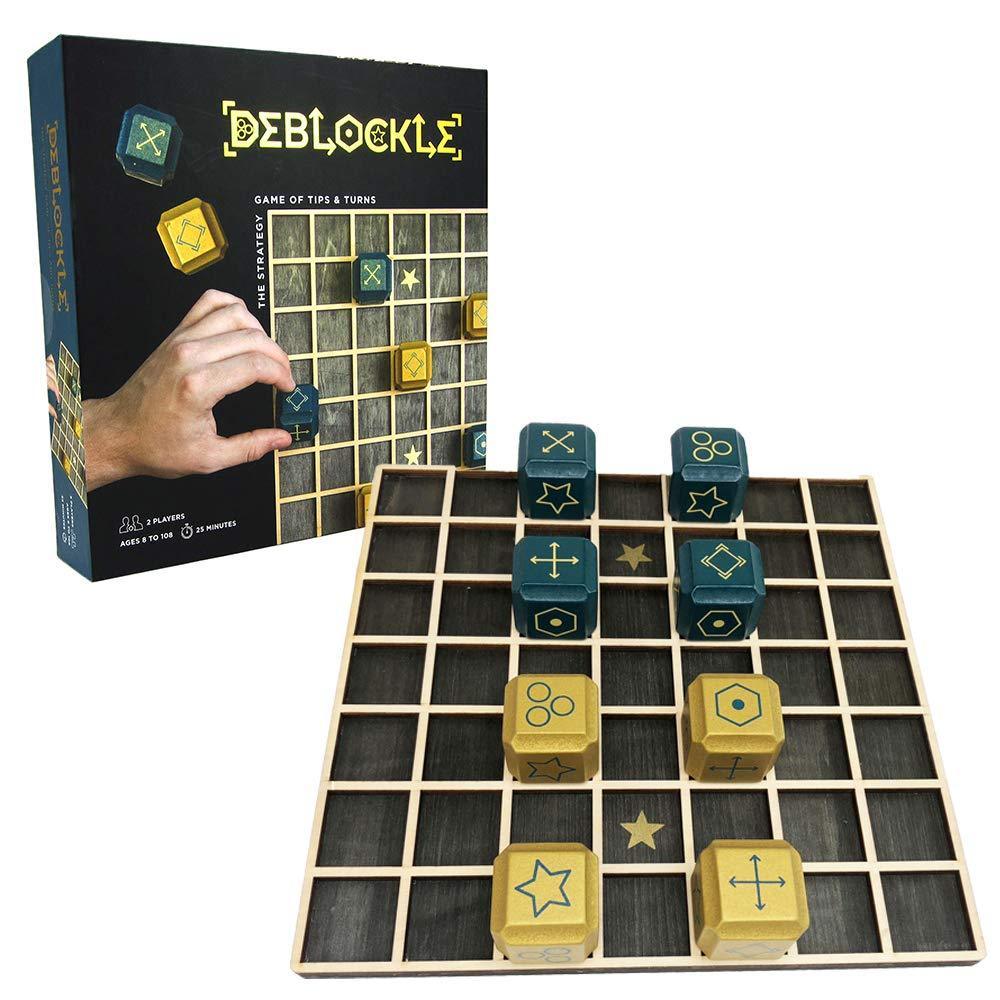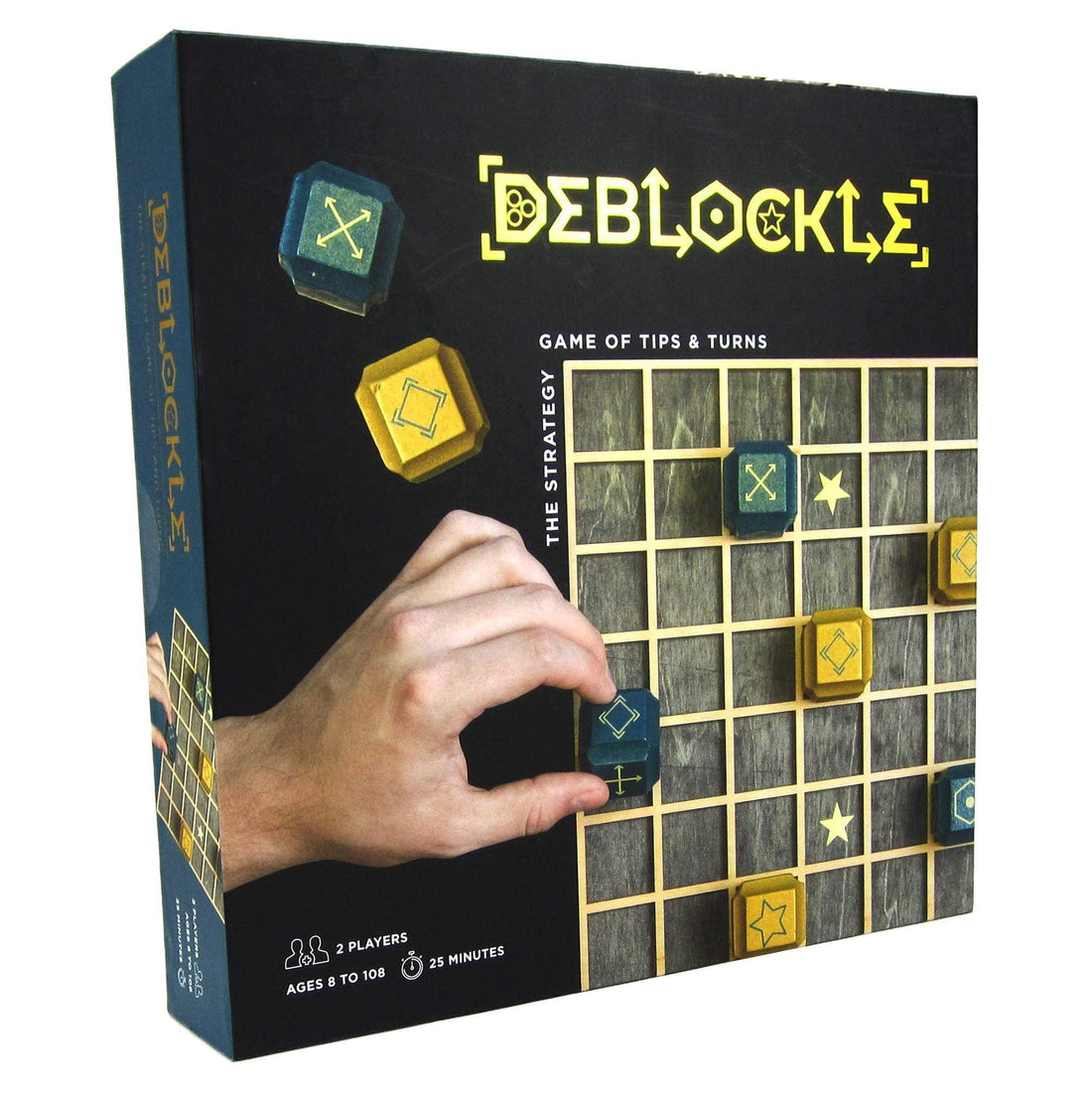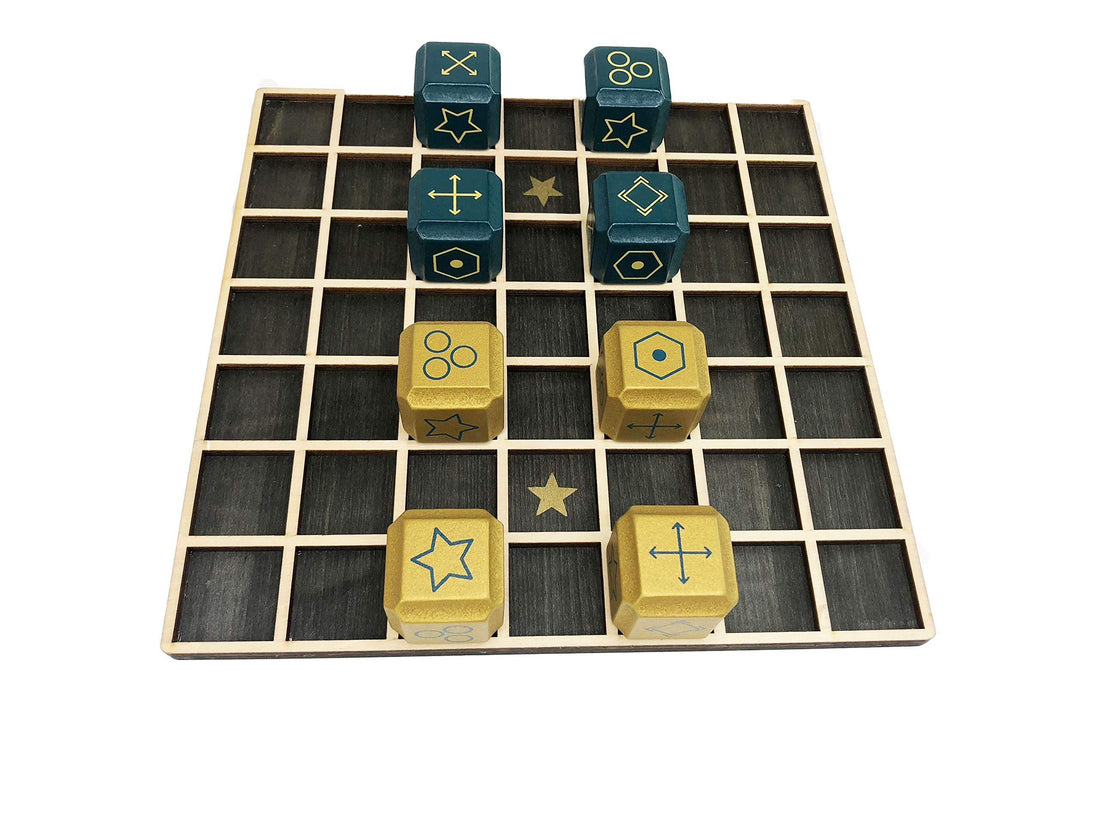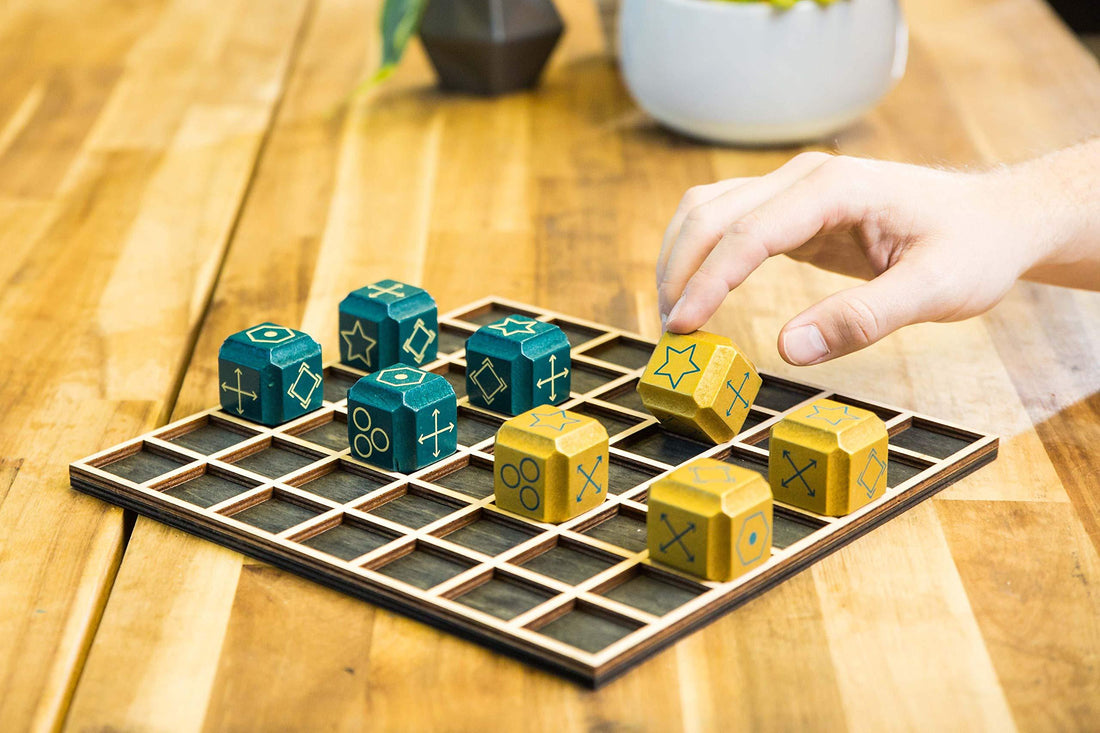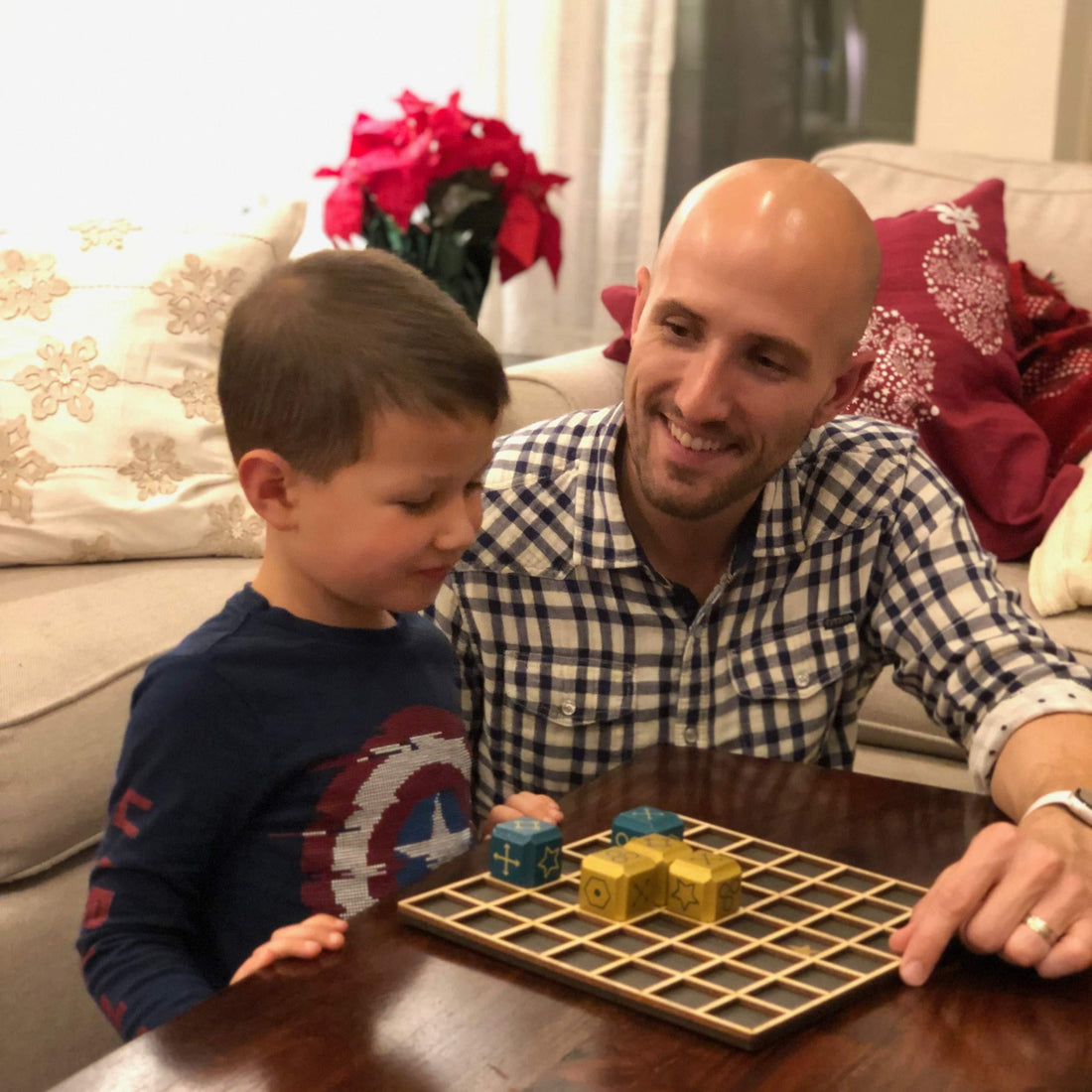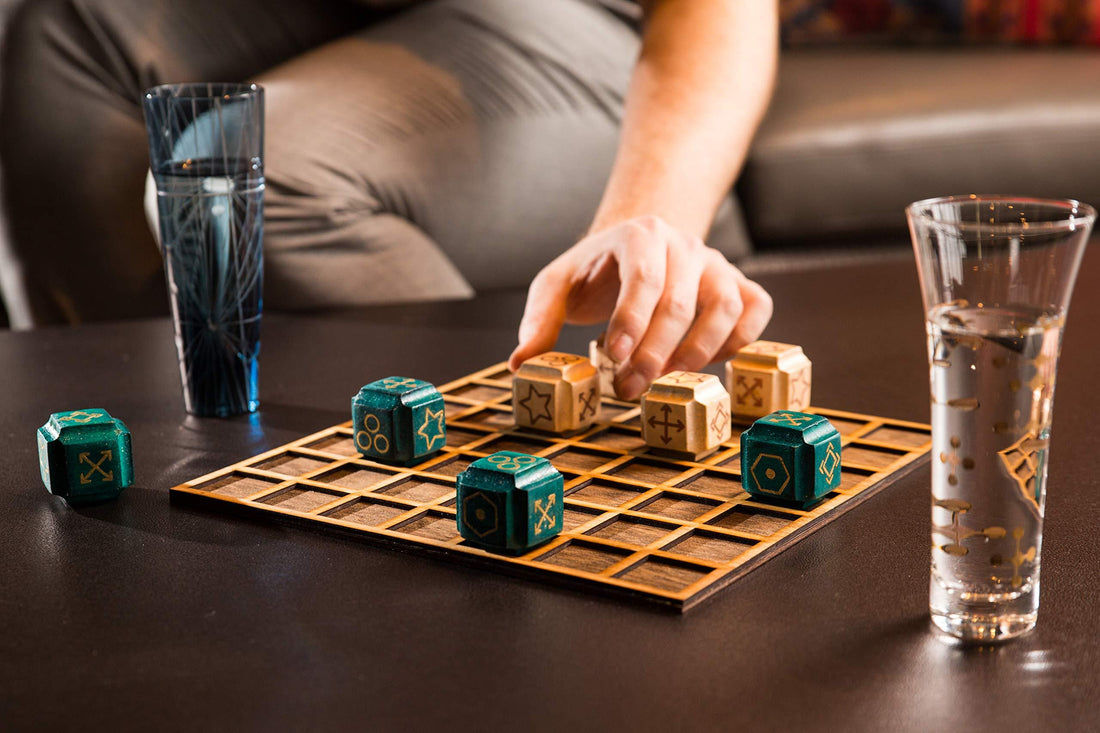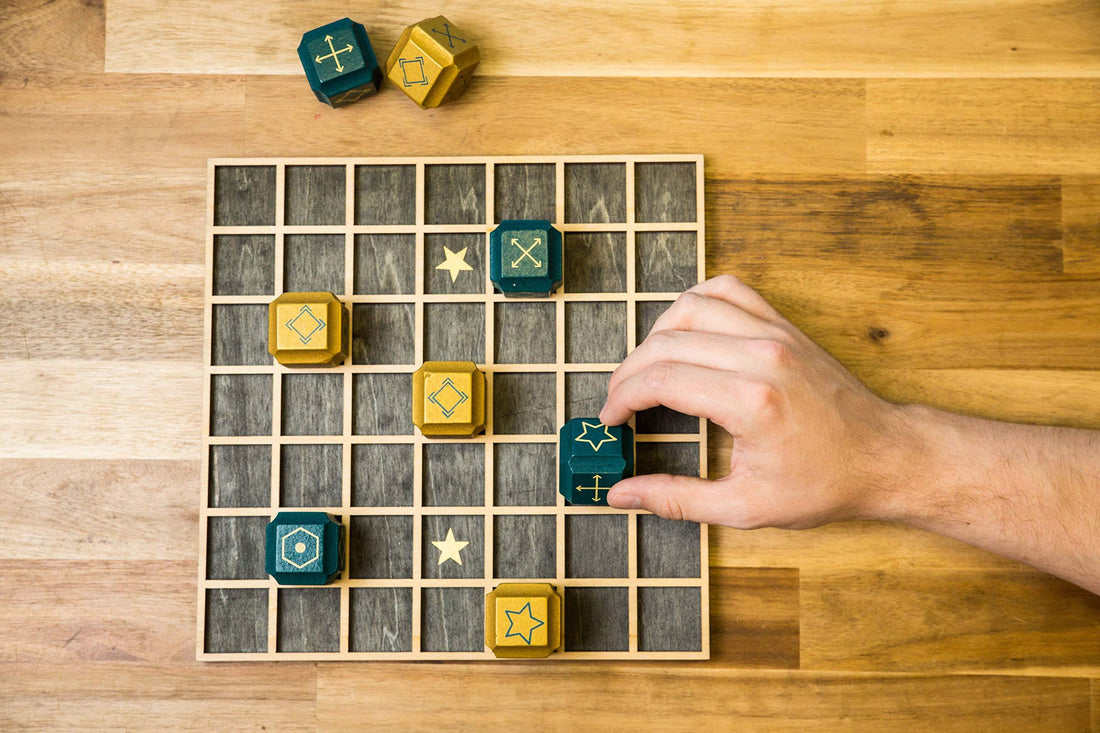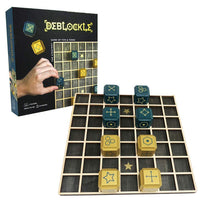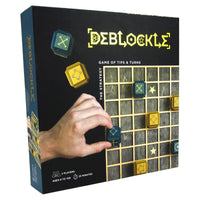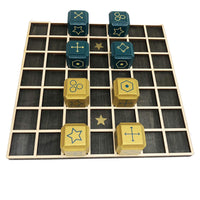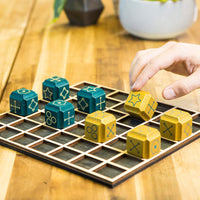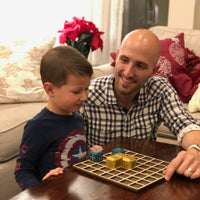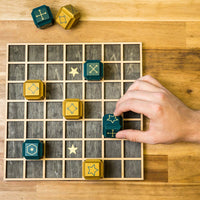 Abstract strategy: with unexpected in-game choices, at every turn of the block, deblockle is the perfect game to hone player's spatial reasoning, strategic planning, and forward thinking. Will you get your blocks off the board in time?
Solid wood game the colorful teal and gold blocks and unique Laser cut board are all made of solid wood, making this a high quality game like chess or checkers for anyone looking for wood gifts for women or wood gifts for Men
Chic Home decor with solid wood parts and compelling game design, This game is a beautiful home decoration when it's not being played. Look chic and Smart with a game that goes beyond traditional knick knacks home decor
Games that teach: deblockle can easily be adjusted for higher or lower difficulty, allowing young children and adults alike to develop and hone their special recognition, planning, and problem solving skills.
Family favorite: deblockle is a fantastic game for families, as it can involve a wide range of ages, from children to adults. It only takes a few moments to explain, so new players such as family or your child's play dates can jump right in and play.
Deblockle is a casual strategy game of tips and turns for two players. Take
turns flipping your blocks into adjacent Squares and then moving them across
the board. Be the first player to successfully remove all of your blocks by
maneuvering them onto the final square on the board, and you win!