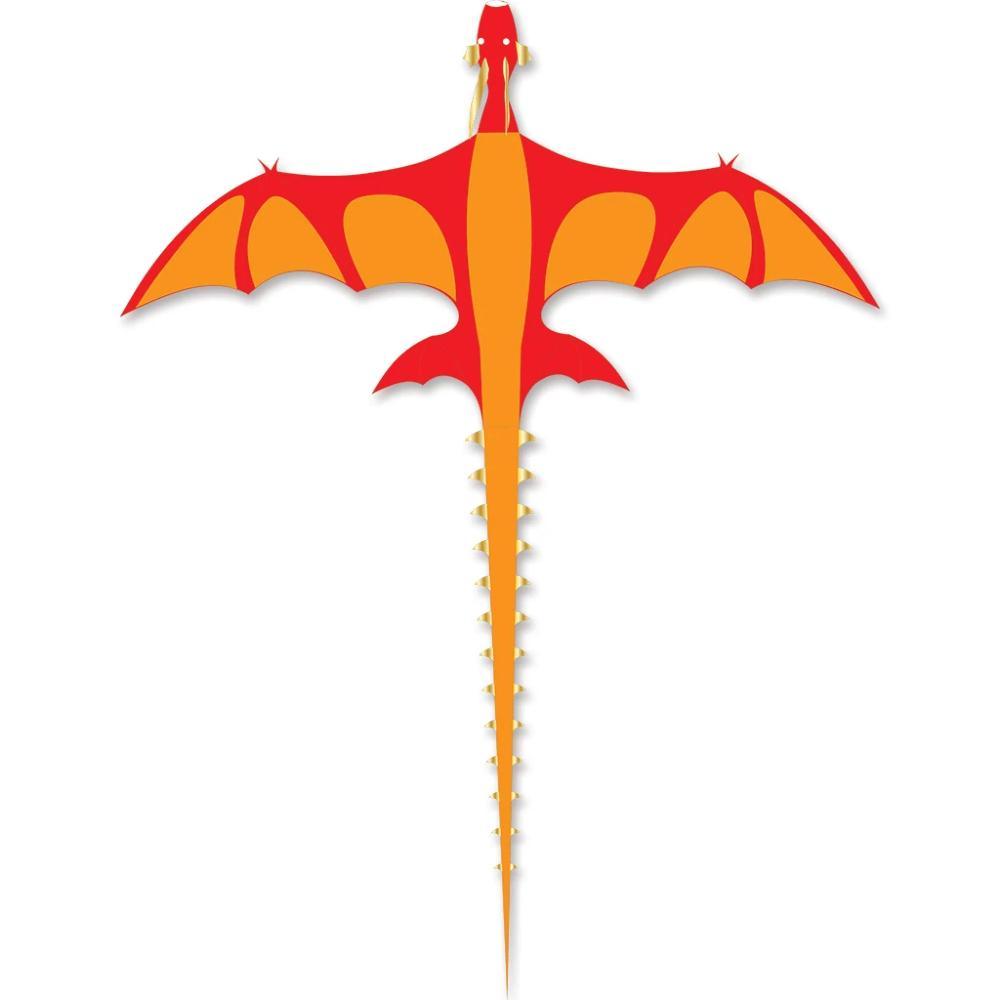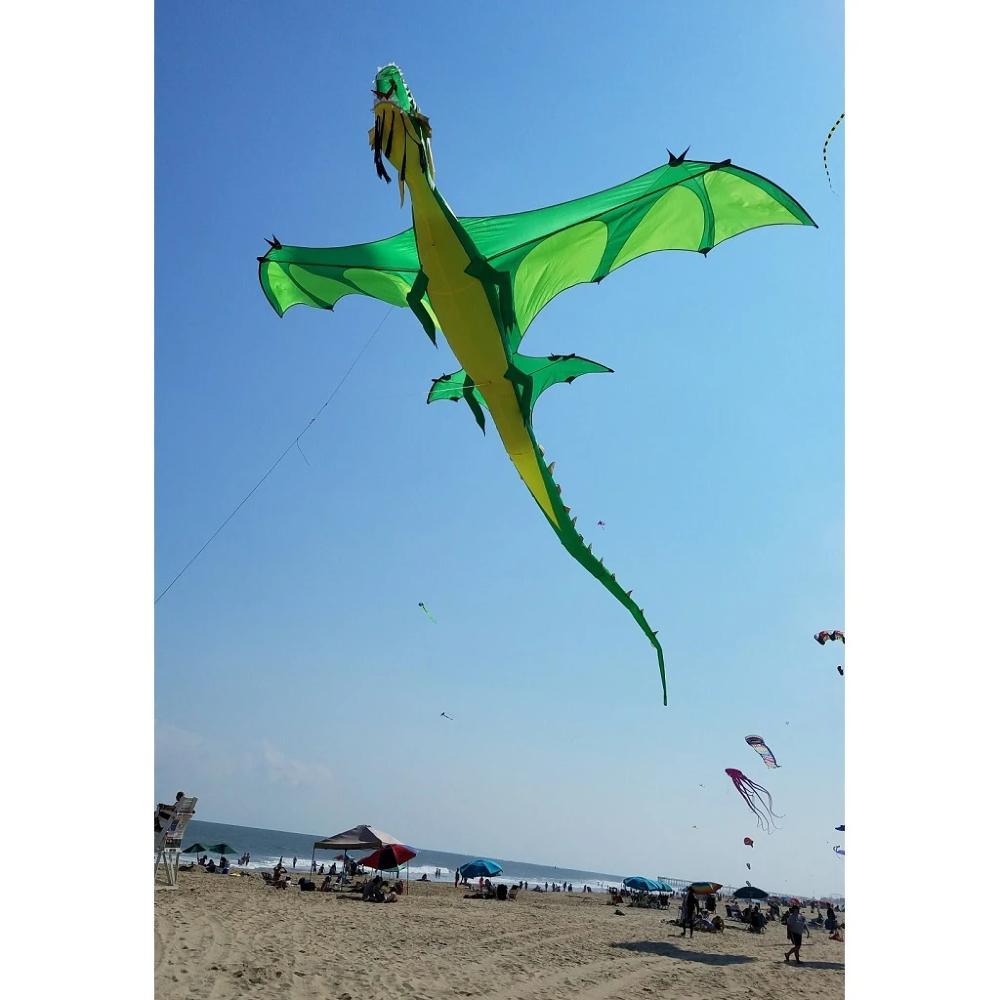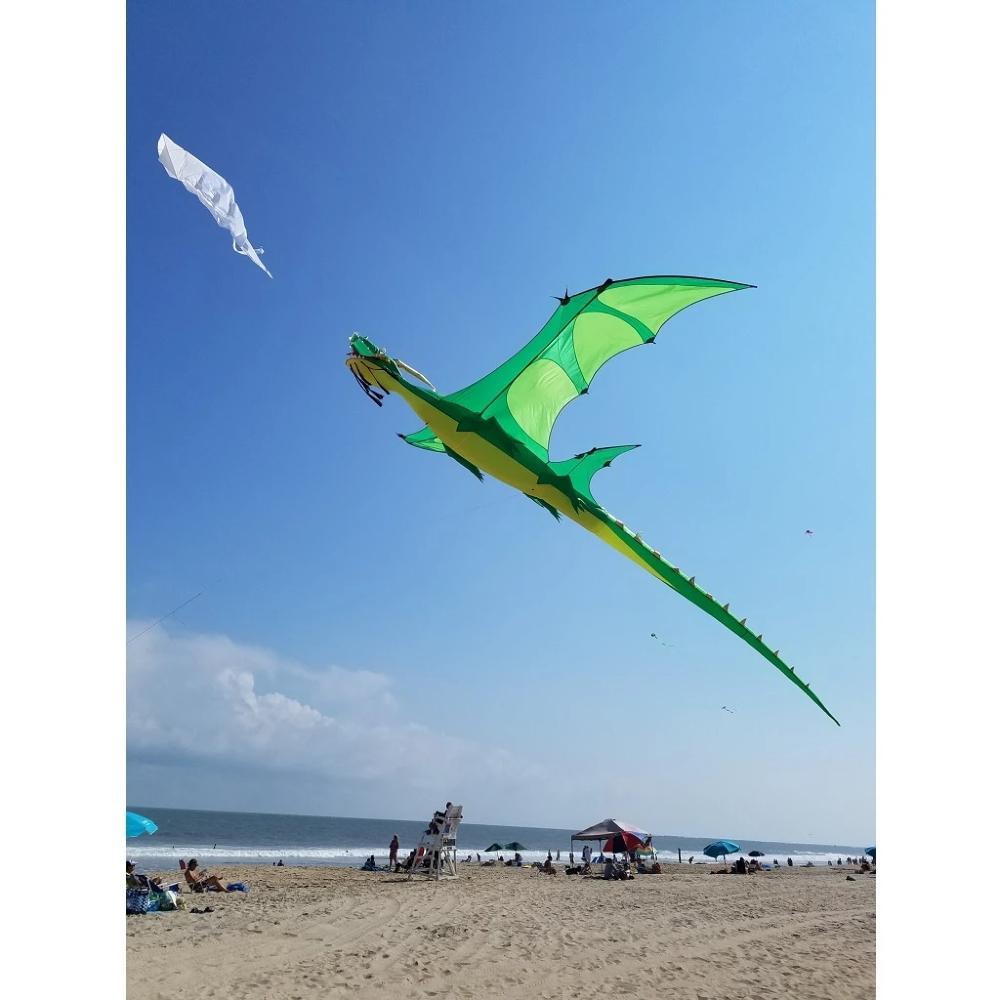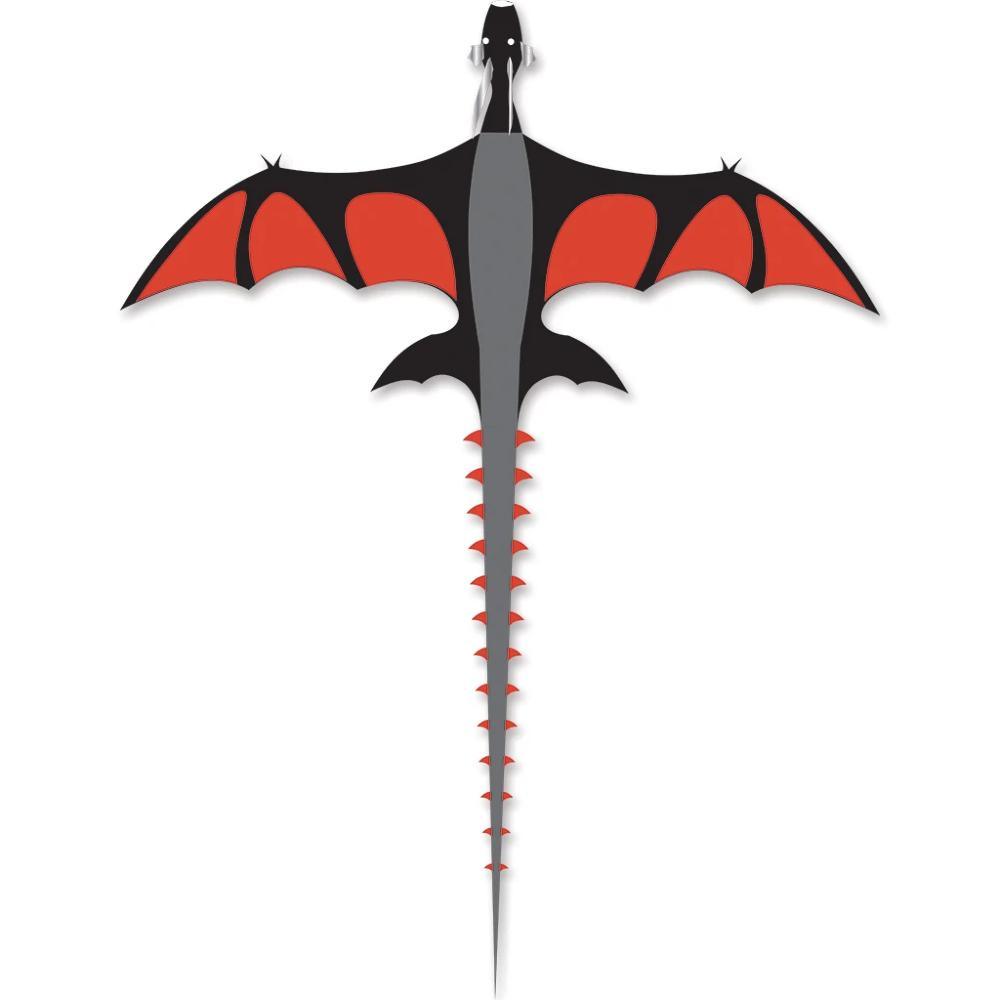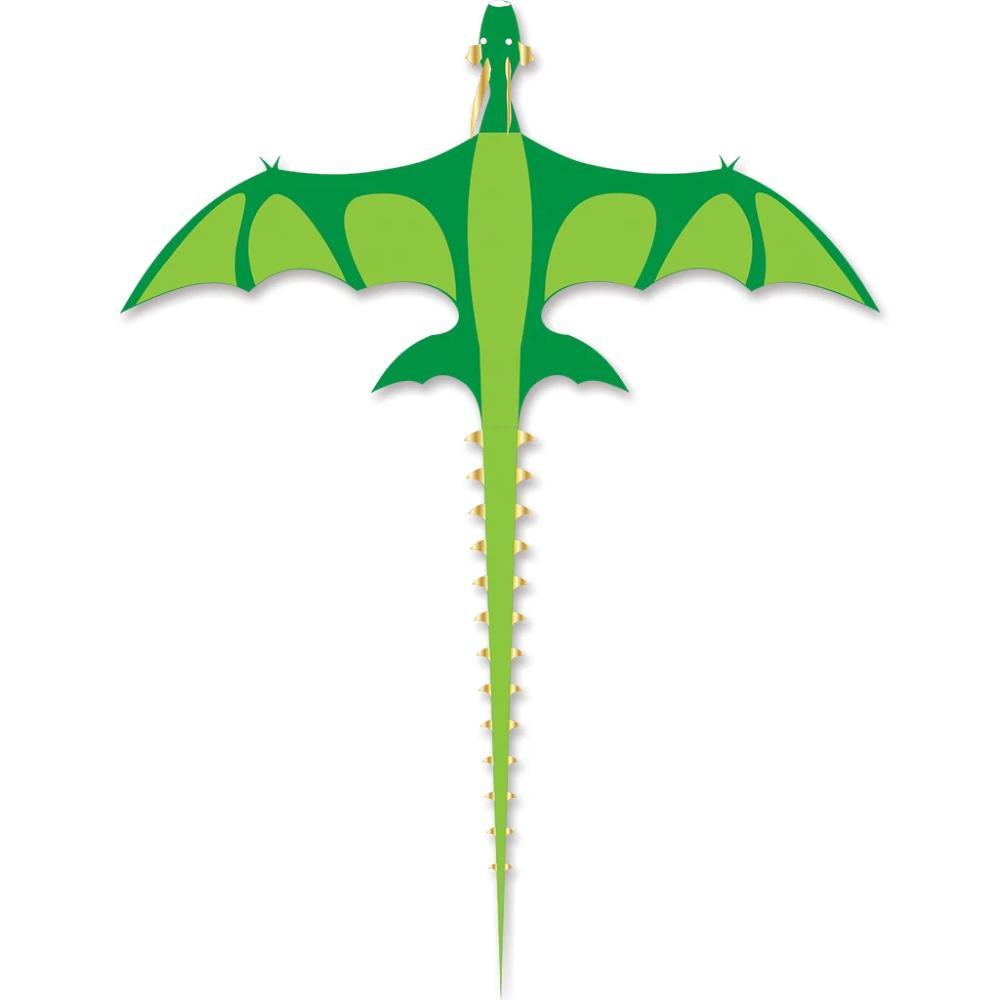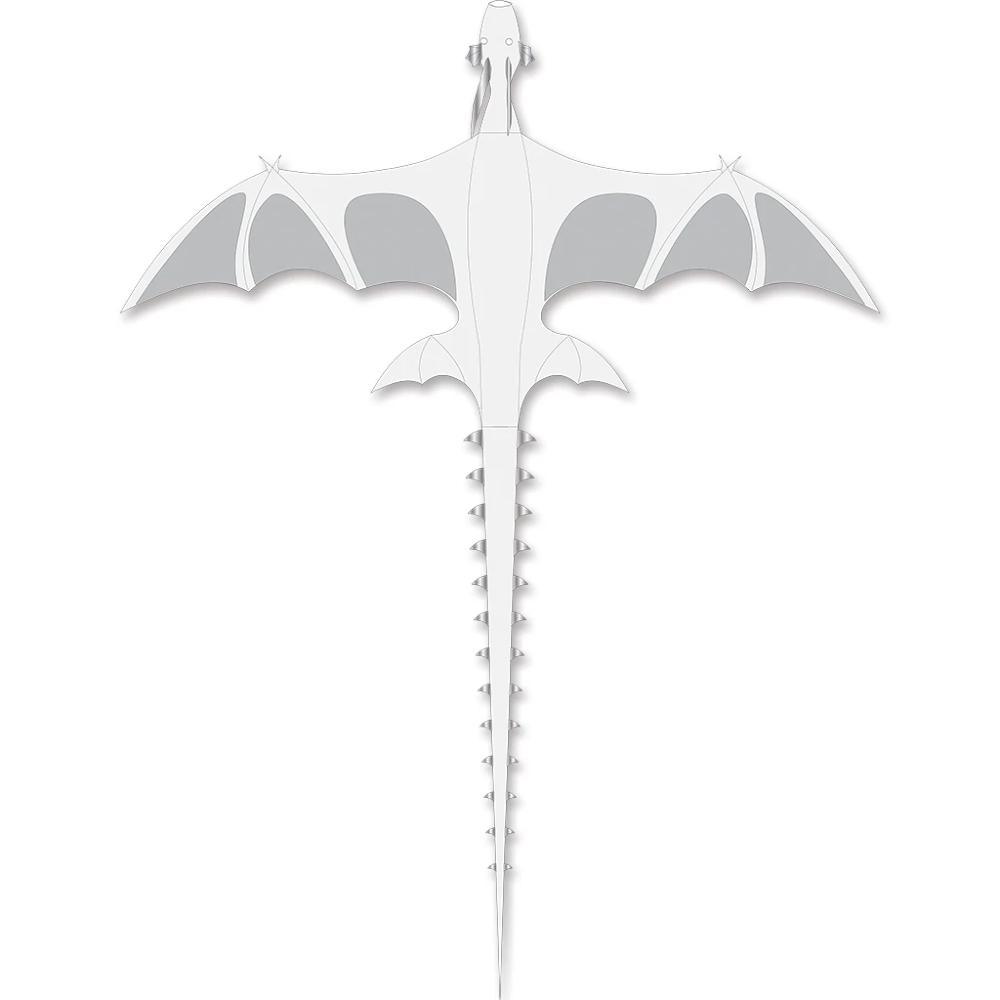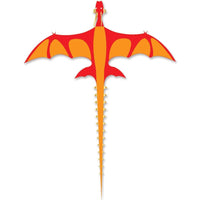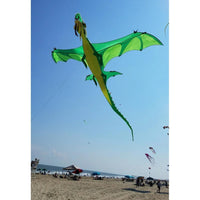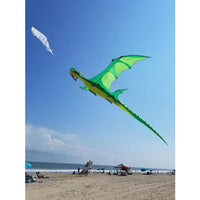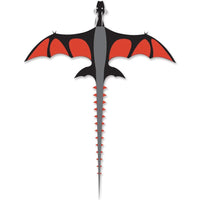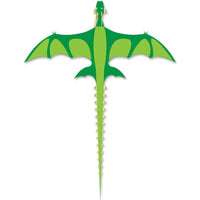 The Giant Dragon, created by the brilliant German kite designer Cartsen Domann, is a huge and powerful 3-D flying representation of this popular mythical beast. It is by far the largest framed production dragon in existence and presents a far more impressive flight profile that any typical inflatable dragon can obtain. Massively strong 10mm diameter Excel carbon rods sustain this creature's huge 14.5 foot wingspan and the main chassis framing is constructed with Sky Shark wrapped carbon tubes.

A frightening open jaw, tongue, teeth, dozens of body scales plus a swinging black beard make this an unbelievable sight to see at any flying field! With over two years of thorough testing and prototyping, this fantastic show kite flies like a dream in a wide wind range of 6 to 17 mph.
Size: 174 in. x 258 in.
Wind Range: 6 - 17 mph
Fabric: Ripstop Polyester
Frame: Excel Carbon and Sky Shark Wrapped Carbon Tubes
Line: Recommended line: 250lb test
The "Dragon"
This is a framed kite of decent size and highly recommend a preflight assembly indoors before flying. Instructions are pretty good and when put together, everything will make sense.
You will definitely understand when you go out to fly and put
that flapping Dragon together on the windy flying field.
Face the Dragon headfirst, belly down into the wind when assembling. Have fun !