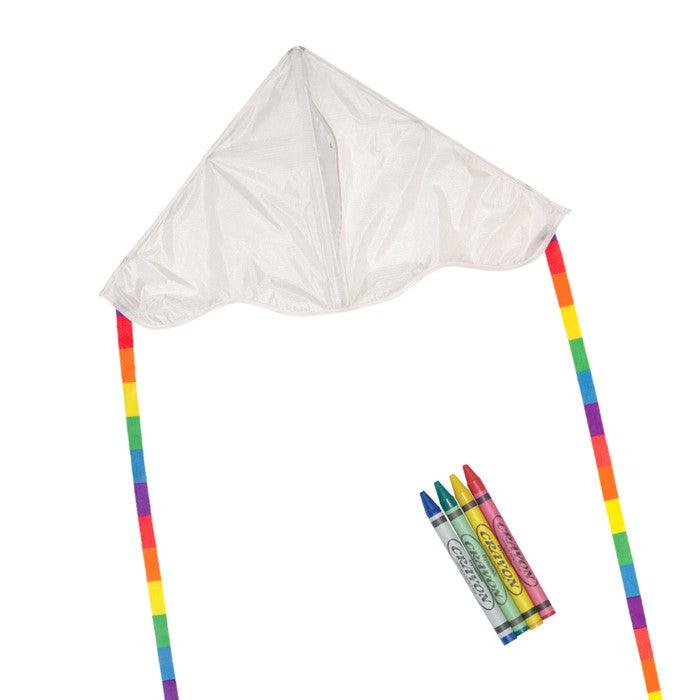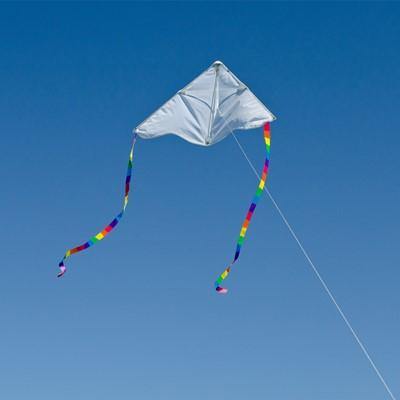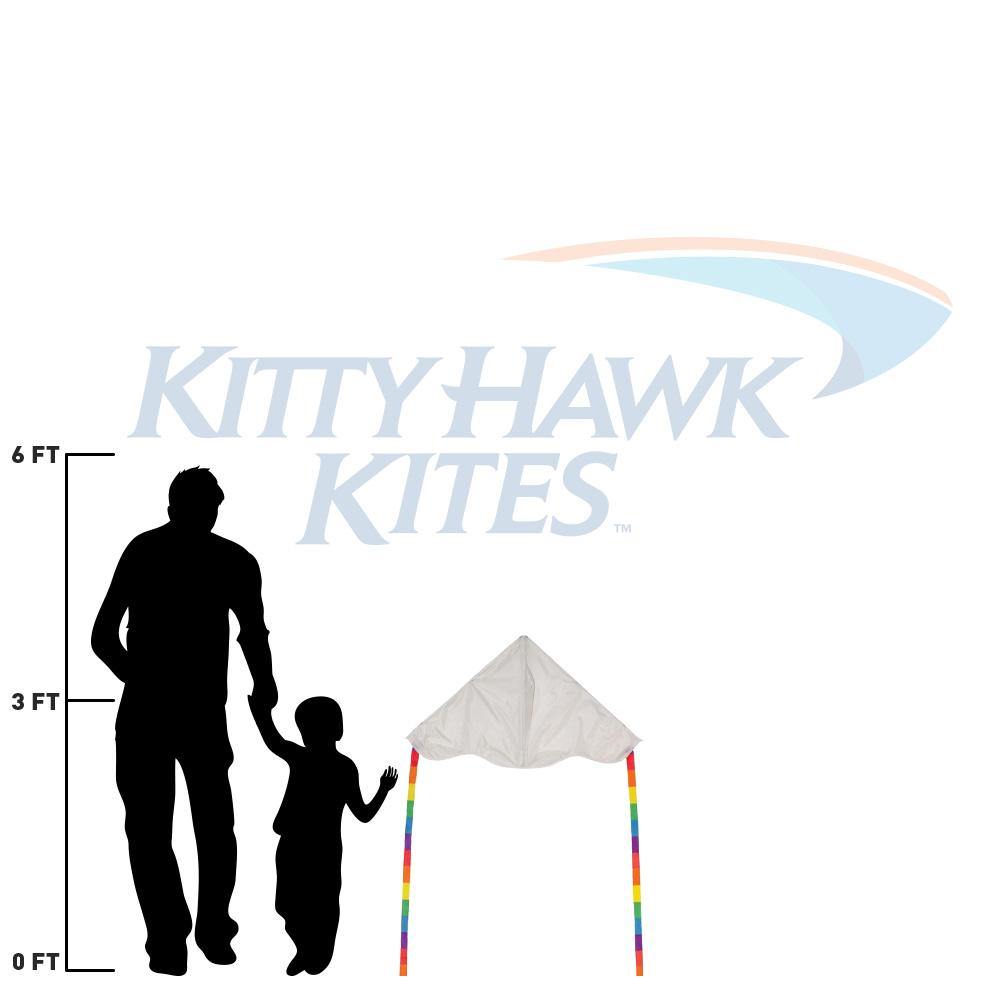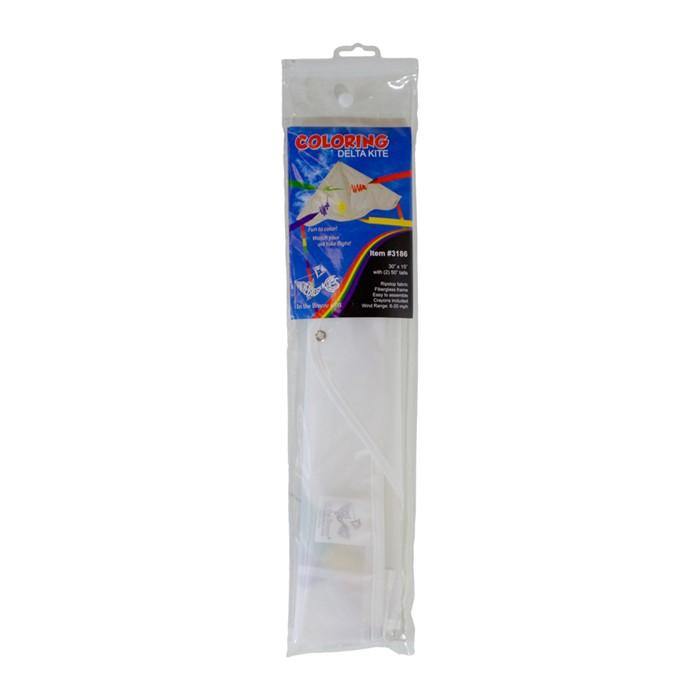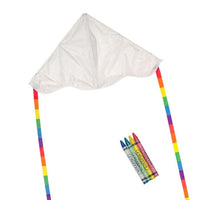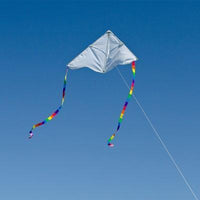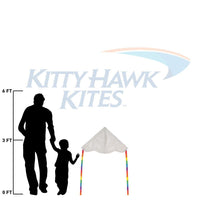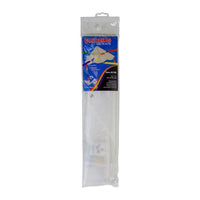 30" Coloring Delta Kite W/ Crayons
This 30" Delta Coloring Kite features a slightly smaller body than many deltas and a rounded trailing edge. This blank kite is a canvas to design your own! Crayons are included, but fabric markers, paint or other embellishments (all not included) can be used as well. These single line kites are great for the novice to intermediate kite enthusiast which make them great party favors or craft projects.Draw your own design on this plain white kite!
Skill Level: Beginner
Kite Size: 30"W x 15"H
Wind Range: 5-20 mph
Frame: Fiberglass
Fabric: Ripstop
Kite line on handle included
4 pack of crayons included
(2) attached 50" rainbow stripe tails
Great kite to get kids interested in kites
Got this kite for my 4 year old granddaughters birthday. Decided to get markers so the colors would be more vivid.
She had a blast decorating it and thought it was cool to fly it on the beach with her papa's Delta Ghost.
Great little kite to get the young ones interested in kites. Give her a few more years and she'll be ready to try one of my two line stunt kites.
I purchased a classroom set of these kites as an end of the year gift for my kids. They were a huge success! Very durable, easy to fly and the kids loved them. I plan to purchase more in the future!
Contest
The kites were distributed for the coloring contest to be online this Saturday I will send you a link and let you know the day we are fling them.
Great gift!
I bought this kite for my 4 year old niece and she loves it! She can fly it easily by herself.