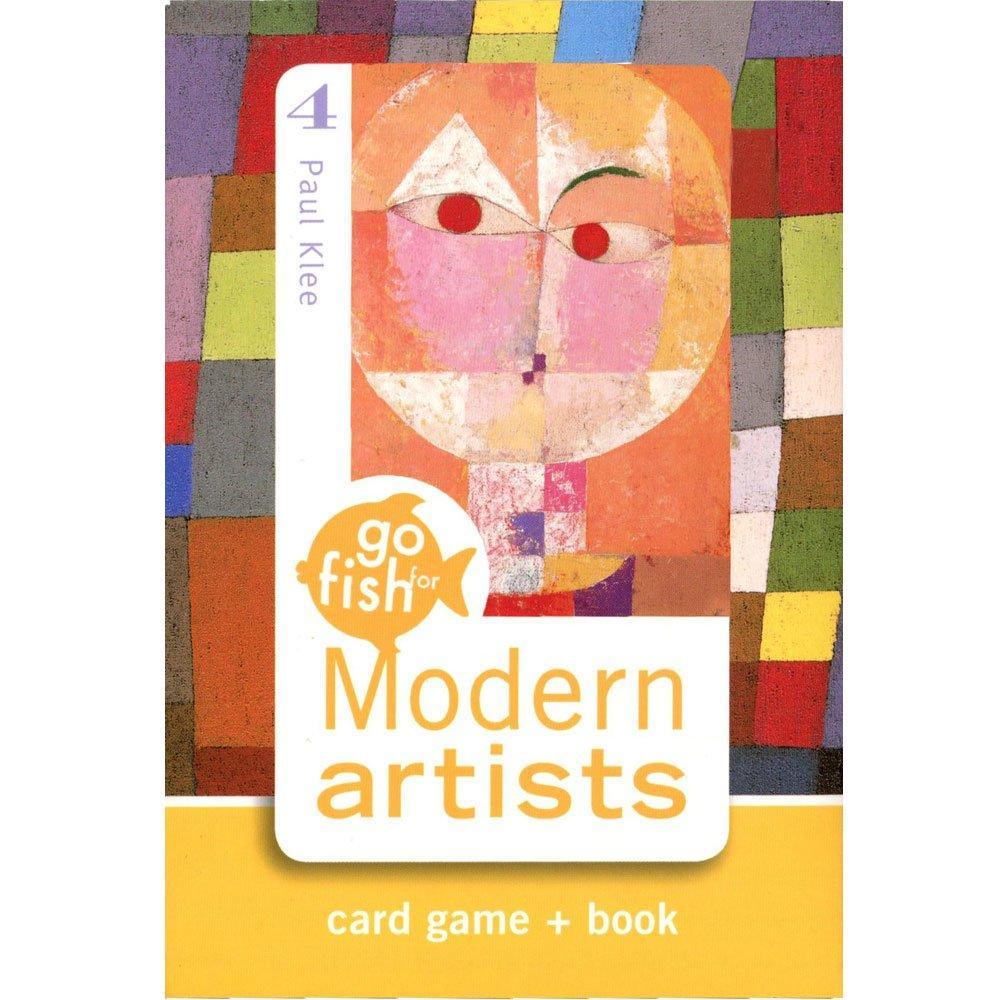 Go Fish for Modern Artists Card Game
At last! A game that introduces children to modern art
Learn about great art
Parents' Choice Gold Award Winner
Play two classic card games of memory, strategy, and art appreciation
Try playing Go Fish for Art with children and you'll be amazed at the result!
They'll become confident art experts just by playing a favorite card game. The
object of each game is to collect all the works of art by a particular artist.
Children love Go Fish for Art because they don't need to know anything about
art to play and win. All they need to know is written on each card. And as
they play, they learn to recognize the paintings and styles of some of the
greatest artists of all time. Each game includes a bonus booklet filled with
stories about the artist. Ages 7 and up.