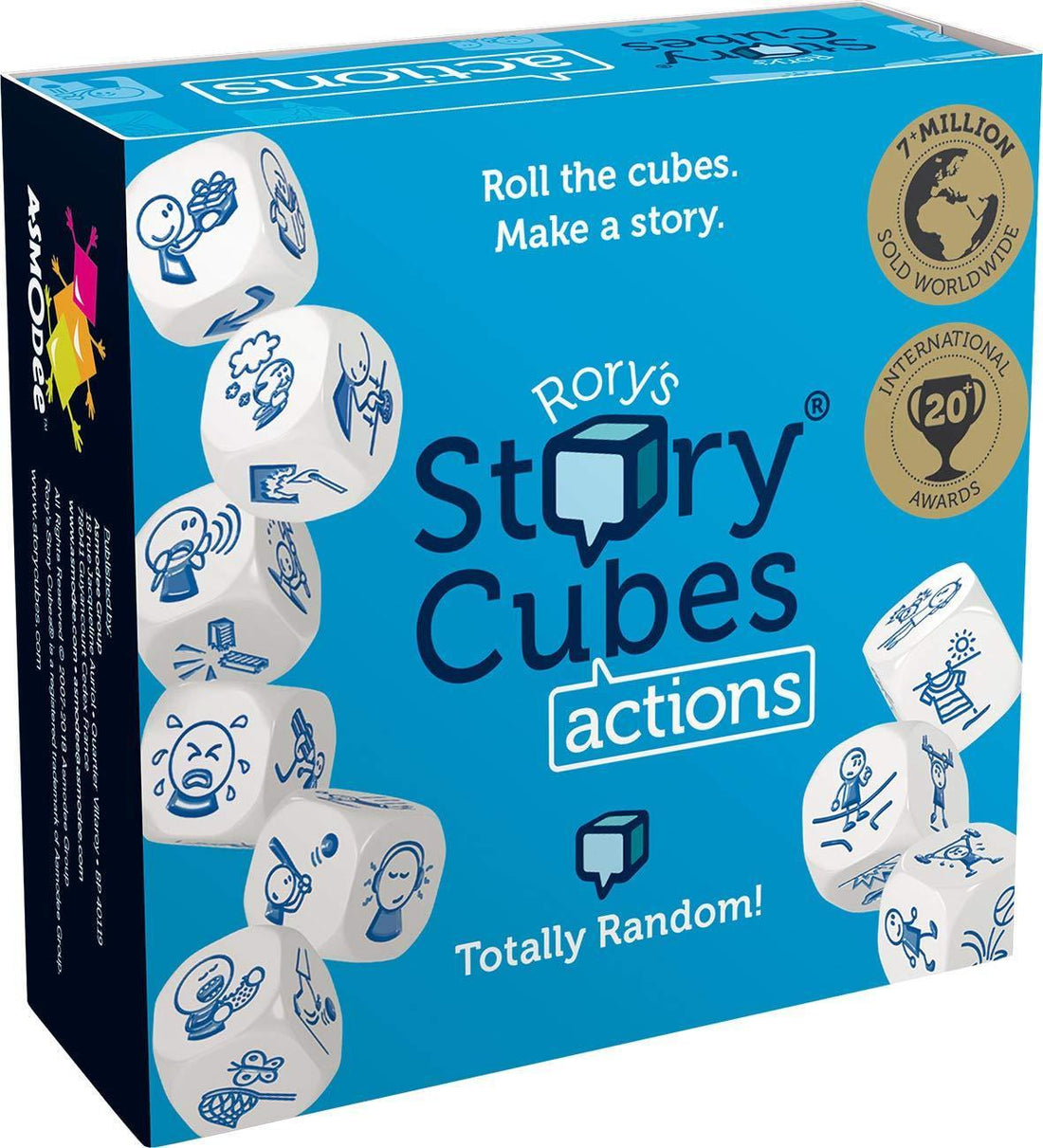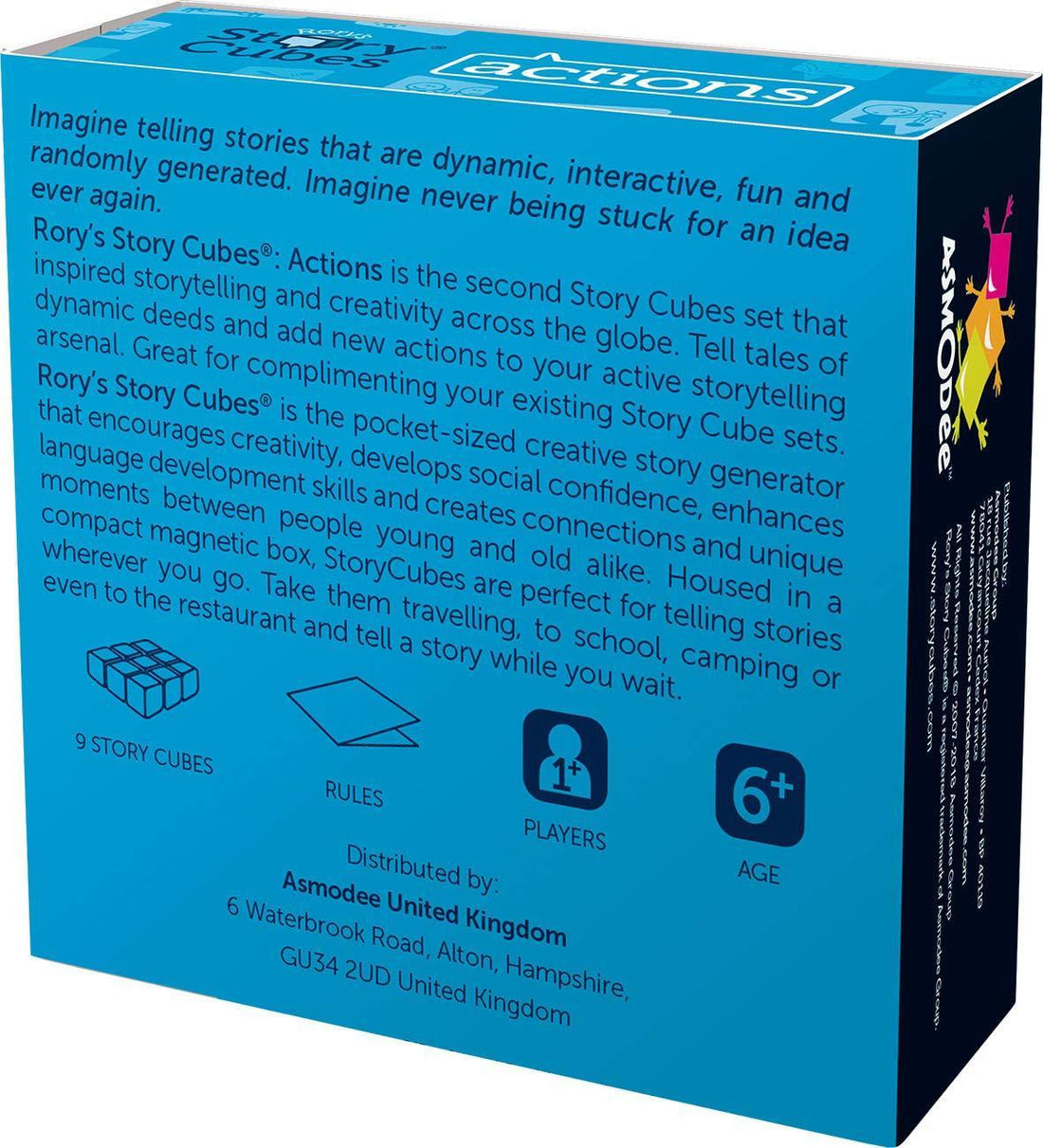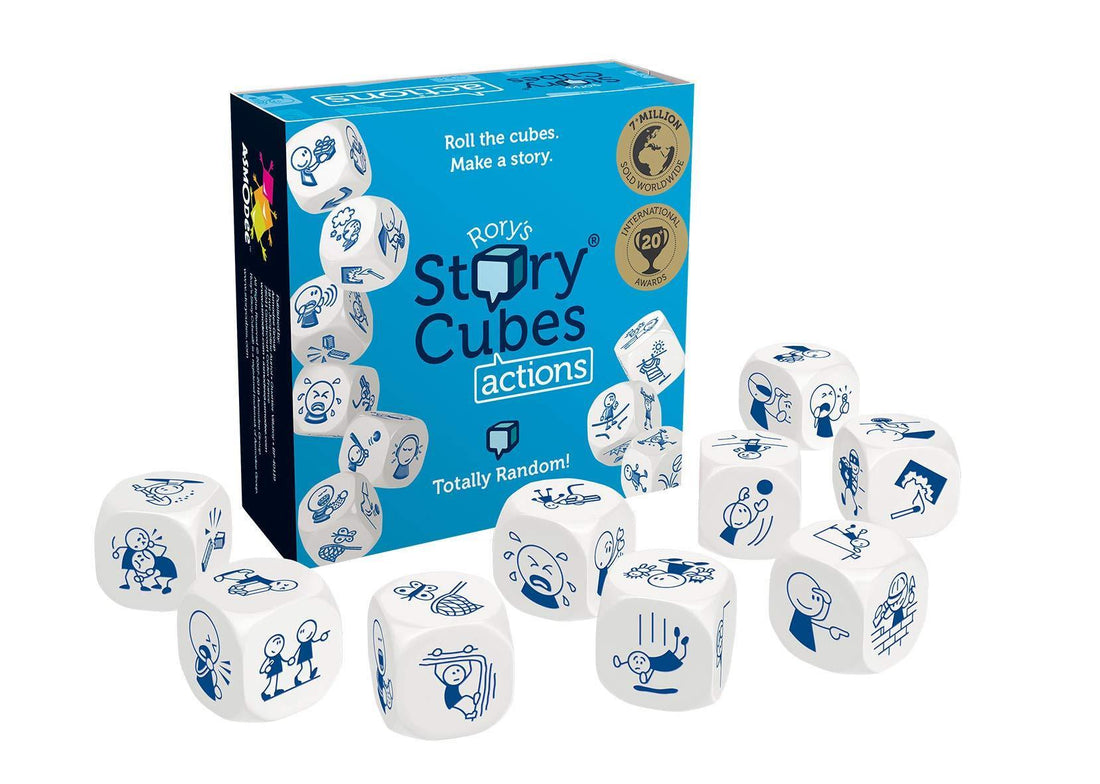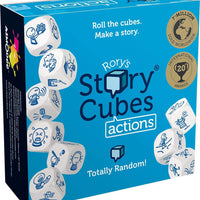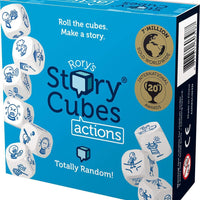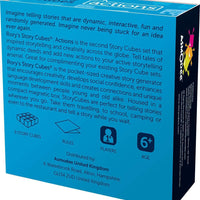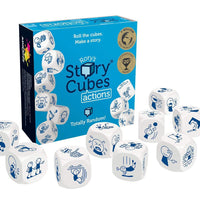 Rory's Story Cubes - Actions
With these story cubes, anyone can create tales of dynamic deeds!
Non-competitive play for one player or more!
Can be played alone or combined with other story cubes.
Perfect for igniting storytelling skills.
Contains 9 story cubes.
Rory's Story Cubes - Actions, Let Your Imagination Roll Wild! 1 or more
players - Playing time: 15 minutes - No reading required. Roll into action!
Rory3/4's Story Cubes Actions features 9 cubes that illustrate 54 every day
verbs. Play with them solo or combine them with other sets of Rory3/4's Story
Cubes to kick-start your creativity and set your stories in motion! Rory Story
Cubes Actions can be used on their own or combined with Rory Story Cubes
Original and/or Voyages for even more creative possibilities. There are
infinite ways to play with Rory's Story Cubes Actions, Instructions for 4
variations are included or you can make up your own version. Play alone or
play with a friend or a whole lot of friends. Play anywhere, at home, at
grandmas, in a car, bus, plane, or train. 9 cubes, 54 images, over 10 million
possible combinations to create infinite stories. Games comes in a handy tray
with magnetic closure for take with you everywhere fun. WARNING SMALL PARTS
CHOKING HAZARD!