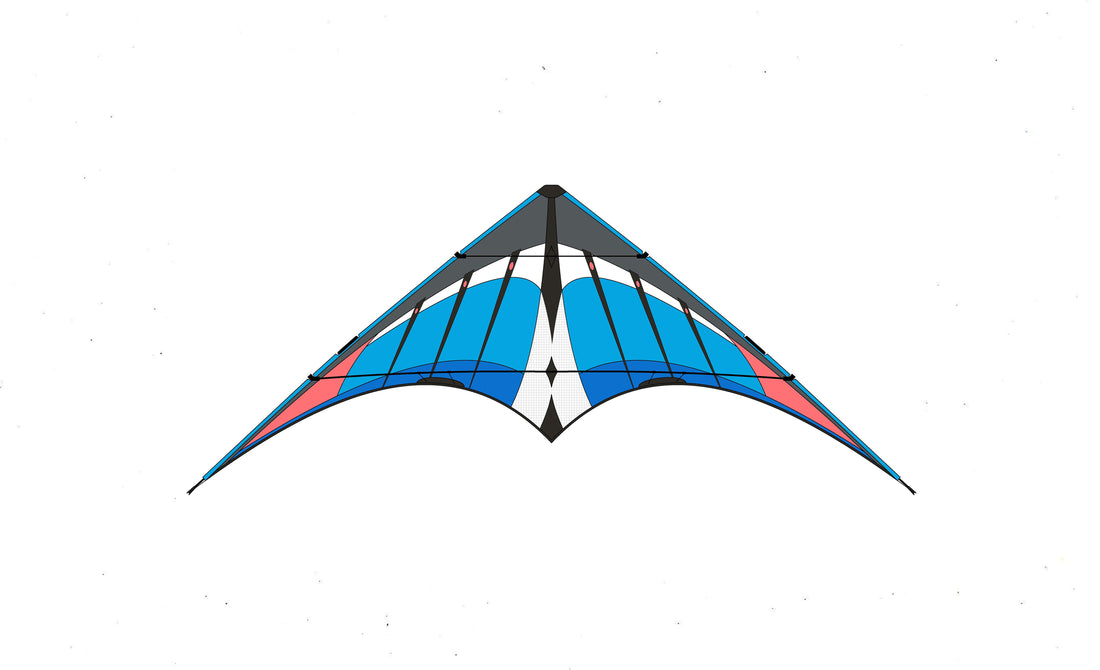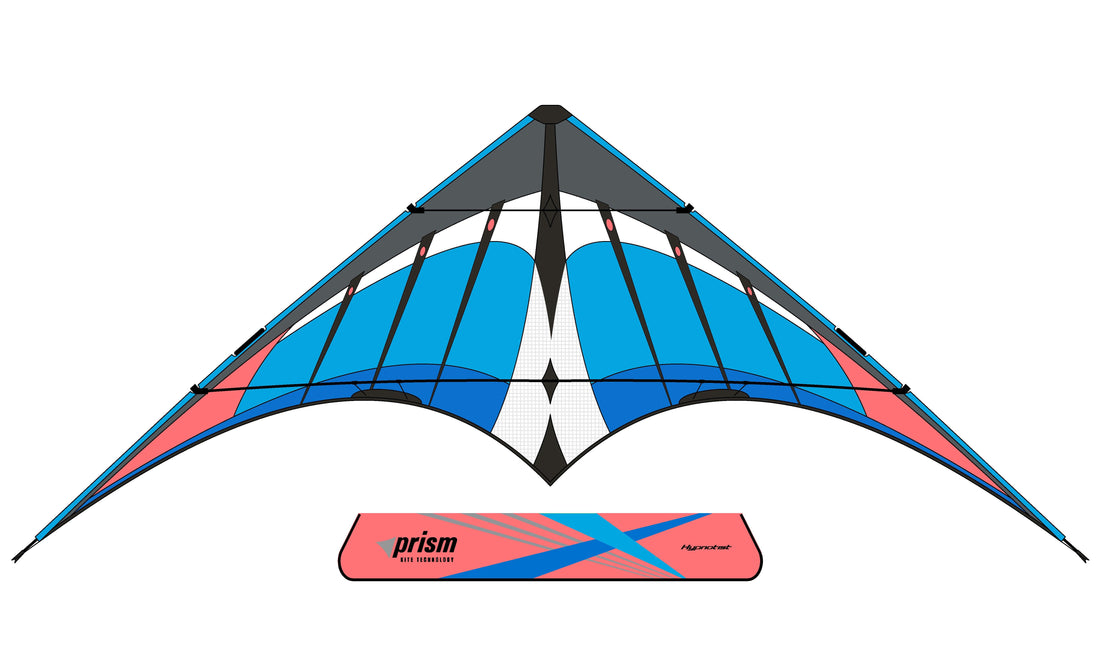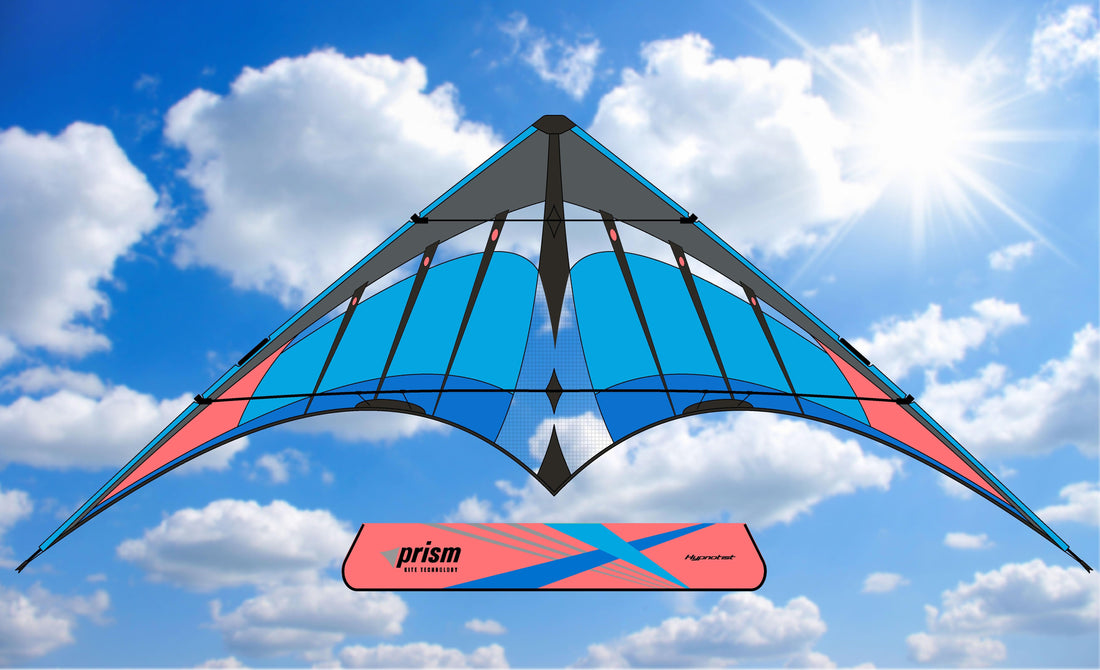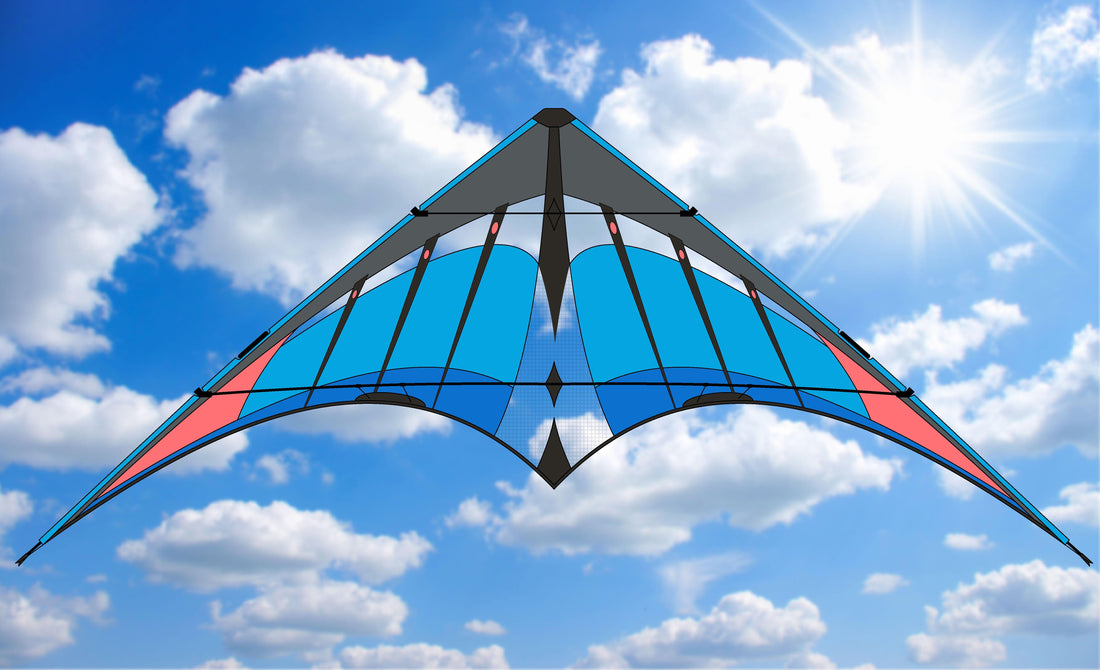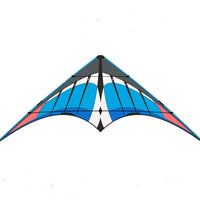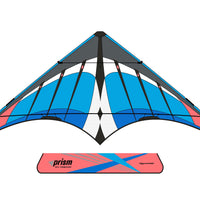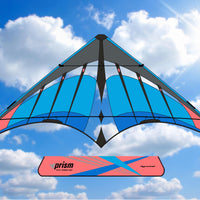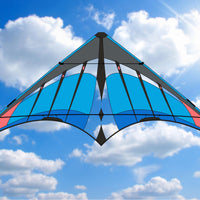 Prism - KHK Special Edition Prism Hypnotist Stunt Kite
Brand new in our Custom Line: The Prism Hypnotist: KHK Edition. 
High performance wing shape, durable frame. The Hypnotist combines the best of both for learning new tricks and everyday fun.
We combined the wing geometry of the competition-level Quantum Pro with the bulletproof frame design of the Quantum to create a performance hybrid with the balance of a competition kite but the durability to handle all the abuse you can dish out while you learn.
The impressive 8-foot wingspan makes it precise and forgiving, while its higher aspect ratio handles the latest freestyle moves like yo-yos with ease. Flies best in moderate wind.
Wind Range: 
4 – 25 mph (6.5 – 40 kph)
Sail Material: 
Ripstop Nylon, Mylar Laminate
Frame Composition: 
Pultruded Carbon, Wrapped Carbon
Included Flying Lines: 
85' x 150 lbs Dyneema (26 m x 68 kg)
KHK Hypnotist
I have several Prism kites, all are high quality in every detail. The Hypnotist is a big strong well mannered kite. This one with the KHK colors is simply spectacular when the sun is on it. Hypnotic? Yep, I think it is.
Great stunt kite
Great looking kite, responds well to input. Maybe a tad slower in a straight line then some of the smaller kites.
Quality and easily replaced parts with shock absorber to minimize damage. Bridle is easily adjustable for wind speed by pulling the strings apart and moving slip knot left or right. Handles are fine however pulls enough in strong winds that padded/neoprene handles would have been appreciated if included for the higher end price.
Overall a cool special edition blue and orange livery. That would be good enough for most "professional" hobbyists. Good kite!