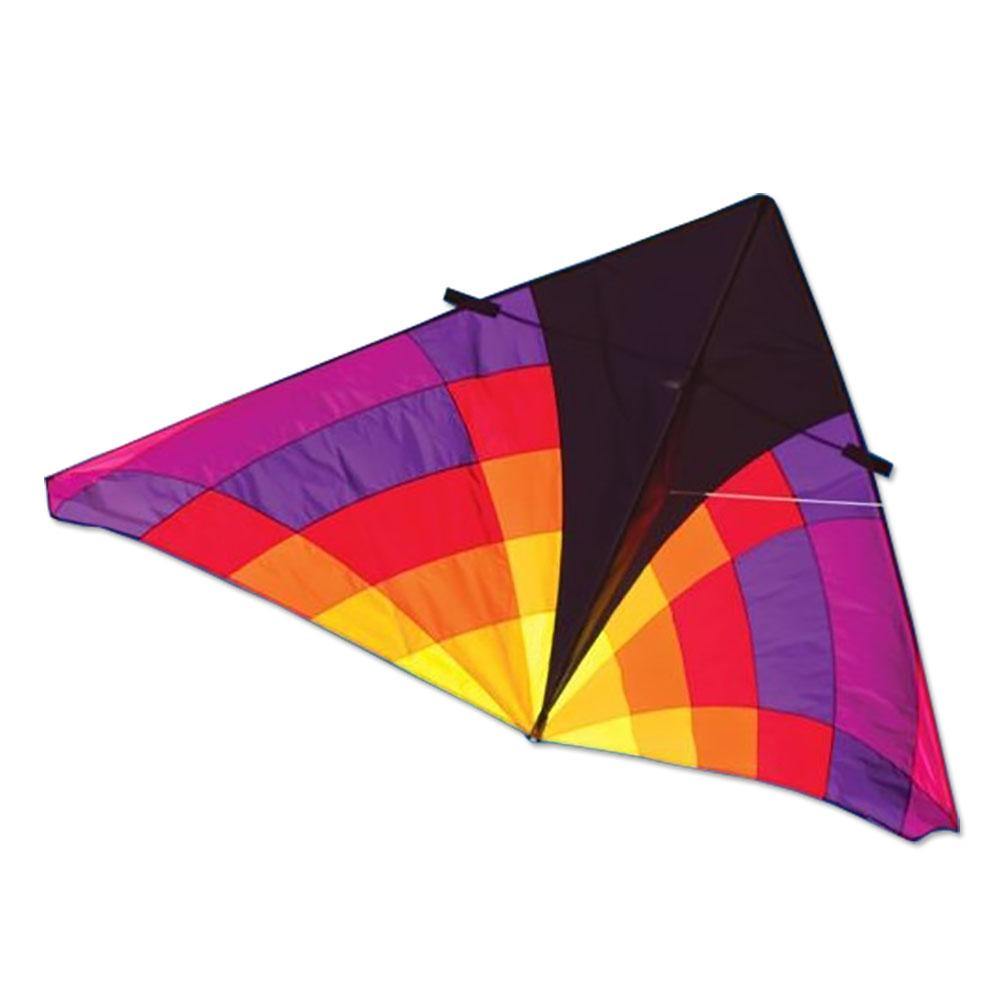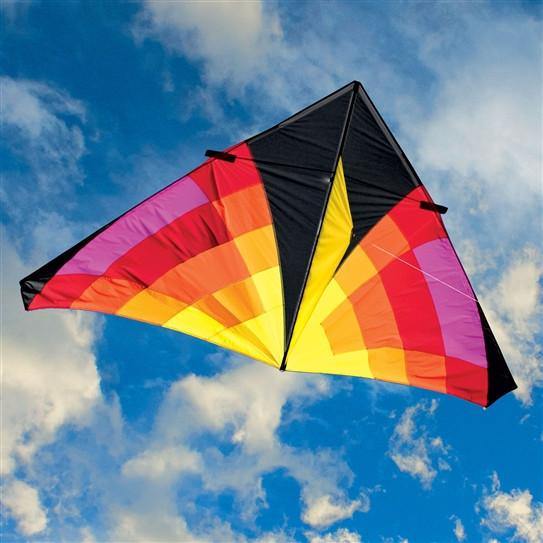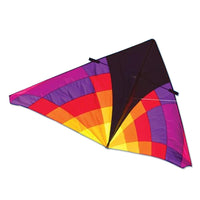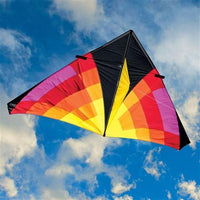 9 Foot Levitation Delta Kite - Ember
Combining 26 years of kite testing with Christoph Fokken is what it took to build the Levitation Delta Kite. Made of lightweight 40-denier ripstop nylon with a fiberglass frame, it has an over sized keel and trailing edge flap for stability. In light winds, bigger is definitely better. Our 9-ft. delta kite hits a sweet spot. A gentle floater in light winds, it has a manageable pull when the wind comes up. 9'-0" x 4'-7". Wind range: 4 to 20 mph. 38" case. Three tail attachment points.
Skill Level: Beginner
Kite Size: 9' x 4'-7"
Wind Range: 4-20 mph
Frame: Fiberglass
Fabric: 40-denier Ripstop Nylon
Line: 90 lb. Test Dacron Line Recommended (kite line is NOT included)
Gone Flying !
Very nice products, great service, arrived in Ireland no problems !
Very Nice products, great service, arrived no problems ...