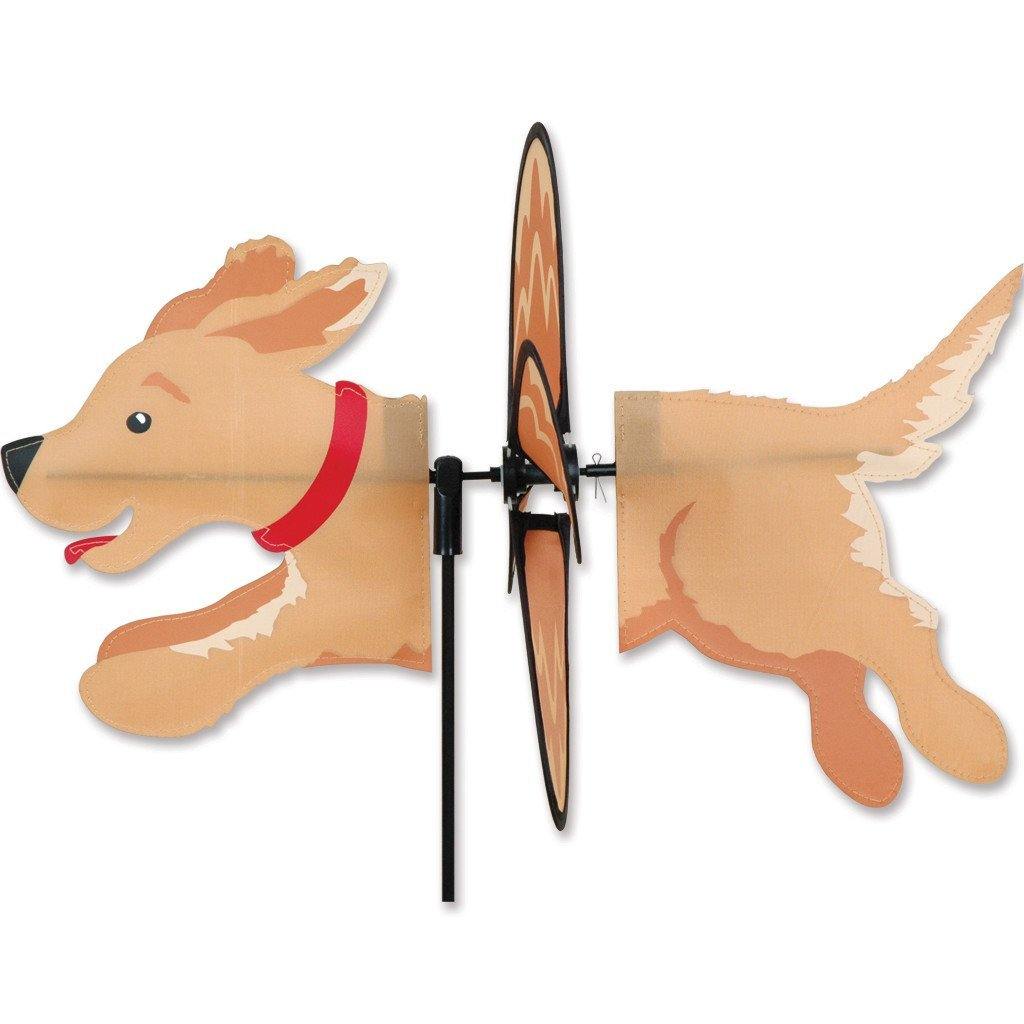 Premier Kites Golden Retriever Dog Petite Wind Spinner
These Spinners are totally cute...their small size and price are a great fit for any garden and budget! The line of Petite Wind Spinners are made by Premier Designs and come in a compact package that is simple to assemble. The wings of these spinners are pre-glued at the factory so you won't be picking up pieces around your yard. These garden spinners are made from polyester rip-stop fabric and fiberglass hardware...perfect for small gardens, yards and patios.

Size: 19" x 12.75"
Diameter: 12.75"
Golden Retriever Dog Spinner
I love this item. I bought this one for my daughter for Christmas. I have the black dog and it has lasted forever. They are so cute and I will continue to buy from this company!
Great spinner
It is so cute and looks exactly like the website photo.
Golden Retiever Spinner
I was so excited to receive my GR spinner in the mail that I immediately set it up and staked down in the front of our house! It worked perfect and looked so cute. The next morning I walked out to one of the little spinners on the ground. It must've been a very windy night or the quality wasn't as good as I was expecting. :( bummer. I would definitely order again but disappointed it only lasted one night.
We are very disappointed as well to hear that he only lasted one night! Can you please send a photo of it to orders@kittyhawk.com? We can either send you replacement parts or a replacement spinner depending on what happened. They definitely should hold up for A LOT longer than that!