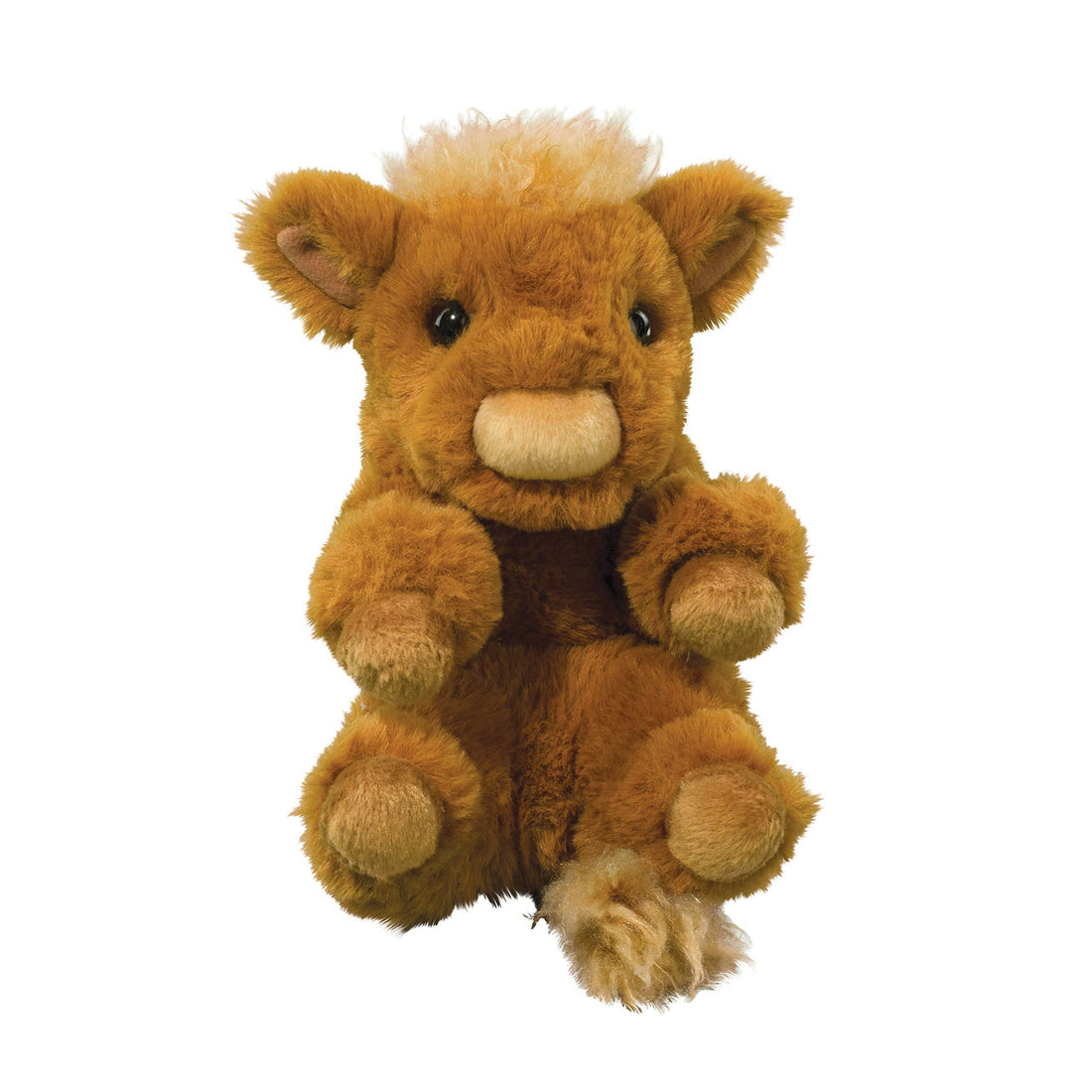 Highland Cow Lil' Handful Plush
Our Lil' Handful plush Highland Cow features an endearing design that invites you to pick him up for a cuddle. Quality materials and interior beans make this playful stuffed animal extra cuddly.
Shiny, dark eyes and a soft, fabric nose lends our calf a lifelike expression. His appearance is accented with tufts of shaggy hair atop his head and at the end of his tail.
Designed in Keene, New Hampshire, U.S.A. by Douglas Cuddle Toys, makers of captivating plush toys for over 60 years.
Measures 7" (18 cm) long without tail.
Safe for all ages over 24 months, machine washable.
Hold the drama of Scotland's breathtaking Highland hills in the palm of your
hand when you pick up our Lil' Handful Baby Highland Cow! This sweet plush
calf features the golden colored coat of his breed and boasts little shaggy
accents of fur atop his head and at the end of his tail. His hooves and nose
are depicted with velvety soft plush materials, while shiny, dark eyes create
his lifelike expression. His cuddle-me pose invites admiring onlookers to
engage with him and lavish him with affection. Quality polyester fill and
interior beans add weight to his form and ensure he'll stand up to a lifetime
of love. Show your love for this distinguished breed of cattle by adopting our
Lil' Handfuls Highland Calf!