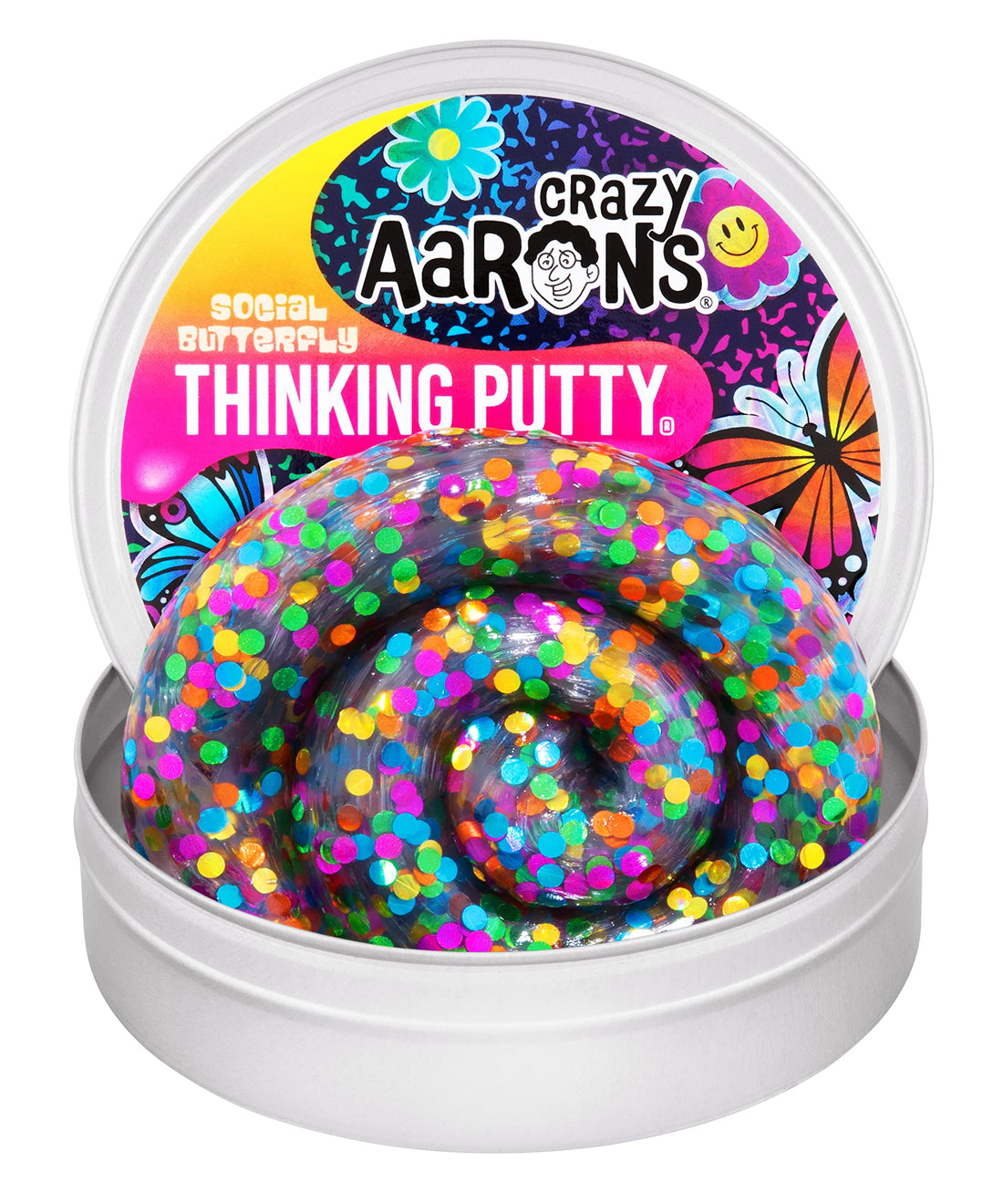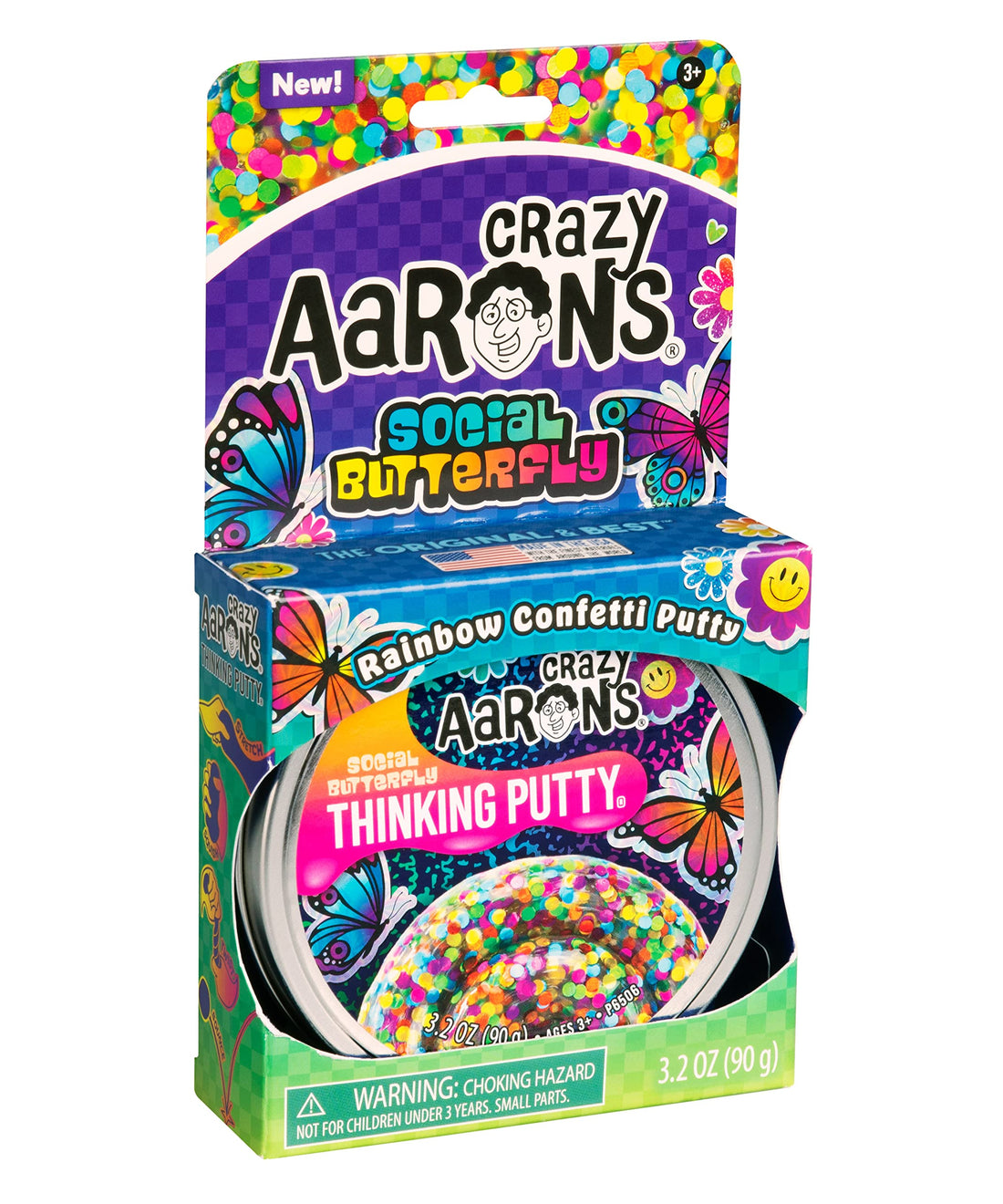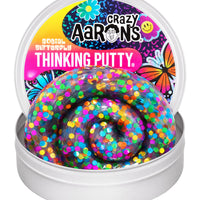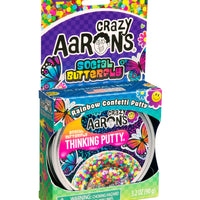 Crazy Aaron's Social Butterfly Thinking Putty®
Clear putty with multi-colored laser effect dot shaped glitter pieces
Stretch it, bounce it, pop it, tear it, and sculpt it!
Never dries out!
Fun for ages 3+
Includes 1/5 lb (90 g) of Genuine Crazy Aaron's Thinking Putty
Manufactured in the USA with the finest materials from around the world
Social Butterfly Thinking Putty is full of charisma and charm just like you!
This lively rainbow confetti putty will get the party started.Thinking Putty
helps build hand and finger strength through a tactile play experience and
provides relaxing yet stimulating interaction. Crazy Aaron's putty is non-
toxic, won't dry out, and won't leave a sticky residue on your fingers.