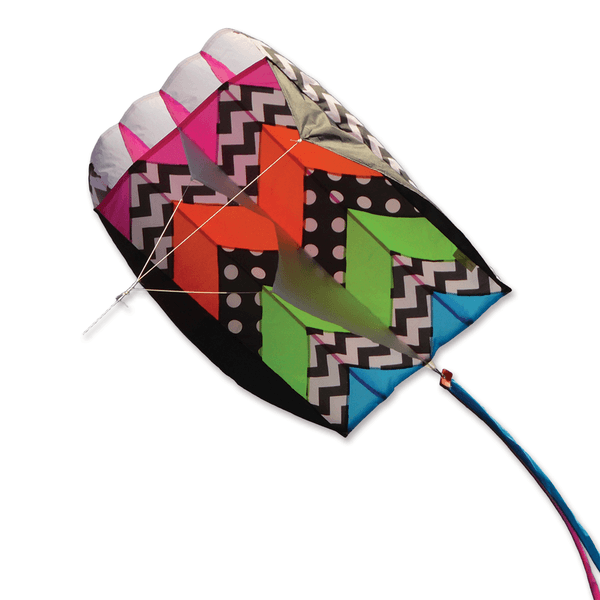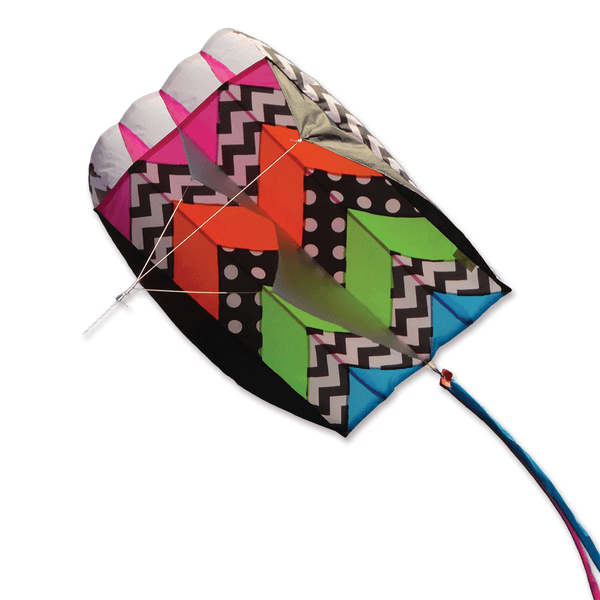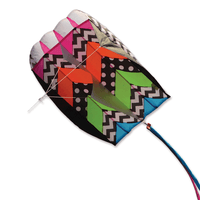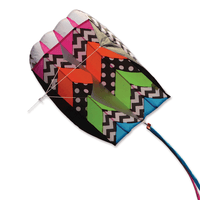 The Parafoil 5 kite is a completely frameless kite. With the Parafoil 5 kite there is nothing to assemble so you can be flying in no time. Parafoil kites also pack up small for easy storage and travel. The Parafoil 5 Kite is packaged with line and a tail in a compact nylon carrying bag. The Parafoil 5 kite makes a great gift for any age or skill level.
Skill Level: Beginner 
Kite Size: 20" W x 32" L
Wind Range: 6-20 mph
Frame: None
Fabric: Ripstop Nylon
Included Line: Includes 500ft of 50 lb. Test Line on a Yo Yo Winder
Package Includes: Kite, Line, Tail and Storage Bag
Go Fly A Kite
I have had a Kitty Hawk parafoil that I've packed along for years, beautiful and a great (and easy) flyer. This one went to my niece and her husband to celebrate the birth of their son, both will bring a lot of joy into their lives!
It is a Christmas gift...
....so cannot review yet!
Love it. So easy to fly. Fast delivery.
Easy Kite
Outstanding kite for pure leisure
15 Years and still going strong.....
I have had a Kitty hawk rainbow parafoil kite for over 15 years now that I bought at OBX directly from the store. Still in perfect condition still going strong. only difference is mine is rainbow not tie-dye and has the single long tail. Just used it at the beach in Lewes, Delaware last weekend.