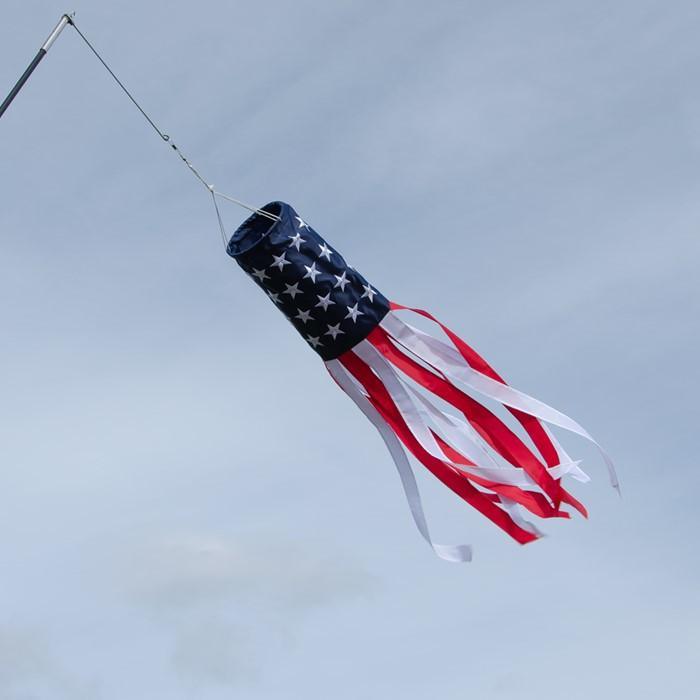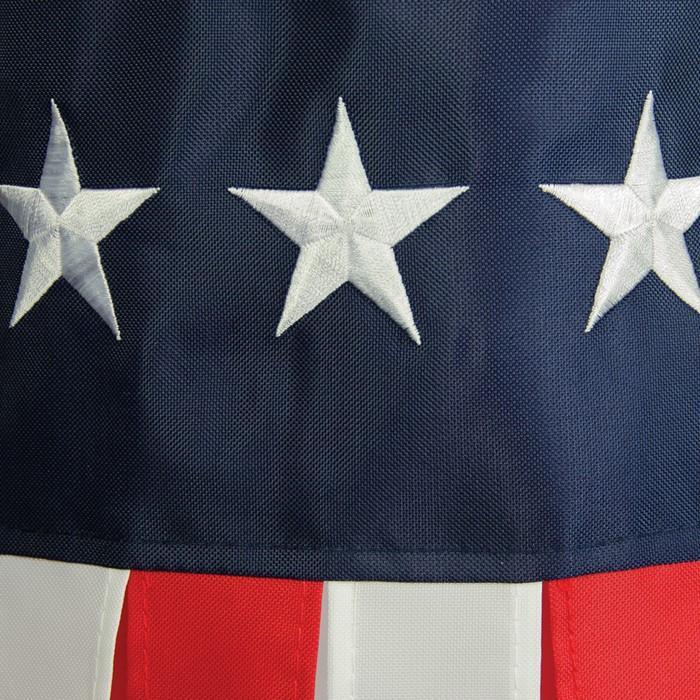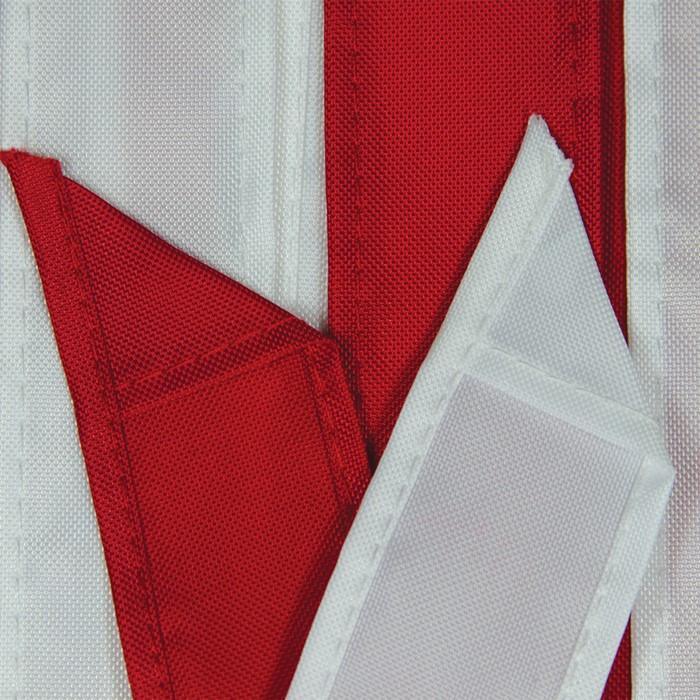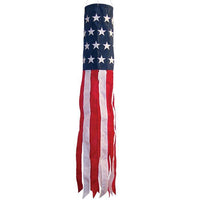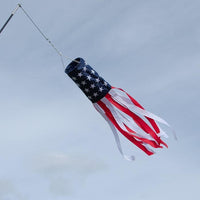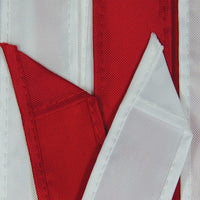 In The Breeze - Stars & Stripes Embroidered 40 Inch Windsock
Featuring bright bold colors and detailed appliqued graphics with color coordinating tails that flutter whimsically in the breeze, this U.S. Stars and Stripes windsock will show your patriotic spirit.
Features:
Weather resistant polyester fabric
Polycarbonate plastic hoop maintains windsock shape
Detailed applique design with embroidered accents
8 color coordinated tails with sewn edges
No assembly required
String bridle with attached heavy duty snap swivel for easy hanging
MPN: ITB-4112
Size: 6" W x 40" H
Love our patriotic wind sock!
I like that the edges are sewn to keep if from fraying in the high winds like we can have at our lake house.
stars and stripes windsock 40 inch
We had a kite like this when we lived in Maine but we lost it some how on a lake. I was so glad to see it on your web site We love this Stars and Stripes Windsock it looks great flying of the canopy of our pontoon THANK YOU GOD BLESS AMERICA
Poor Customer Service
I ordered the products on 8/10. I was given a USPS tracking number. When i tracked the shipment, it states the order hasn't shipped and its pending. After 10 days, I called Kitty Hawk and the message said they are not available but they you can online chat or send an email to the online store. I did that on 8/20 without a response. So, after 15 days, no order received and no communication from Kitty Hawk. I could have easily purchased this on Amazon but I've decided to try to buy direct and this is what happens. Disappointed.
Eric,
We have been very busy on the phones and in our stores so sorry we missed you! I am aware that the tracking and transit time has been longer than you anticipated but we have witnessed some major delays with all carriers at this time due to COVID and apologize for the inconvenience and appreciate your patience in this matter. Our records and tracking show that we fulfilled your order on the 10th, 7 hours after you placed your order, and it was picked up on the 11th by USPS. Although it does not show movement the package tracking does say it is in transit. We have filed an inquiry on this package, however we do suggest all customers reach out to the postal service in addition to file claims for missing packages on orders not showing any movement in case the carriers are missing scans (which we have seen more and more lately that the carriers and drivers are not scanning all packages) - please file a lost package claim as the recipient with USPS. We will also do this on our end.
Thanks,
Kirsten Bissell
Internet Sales Manager
Well Made
This is a very nice, well constructed wind sock. Durable fabric, each streamer has stitching all around, the stars are embroidered. Colorful.