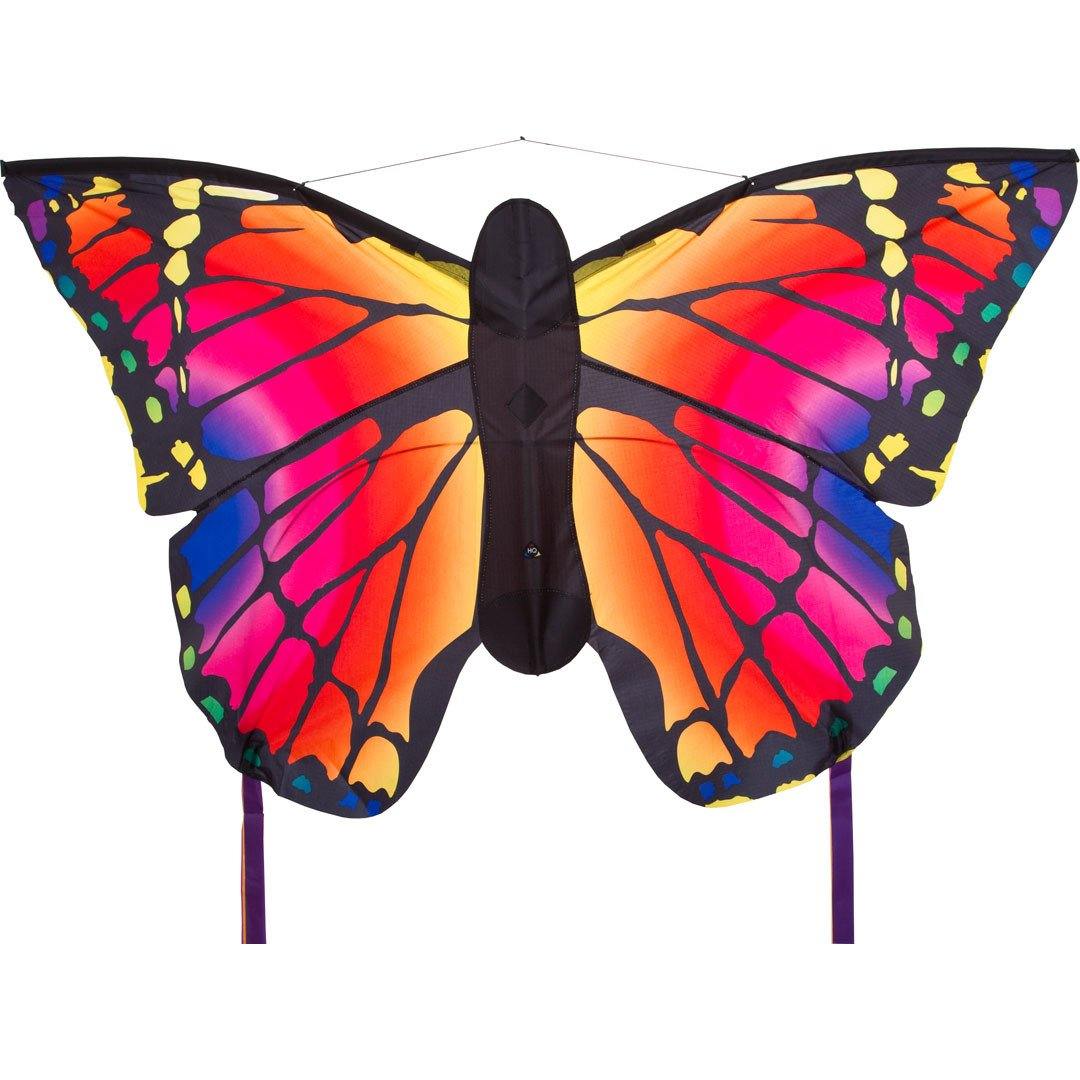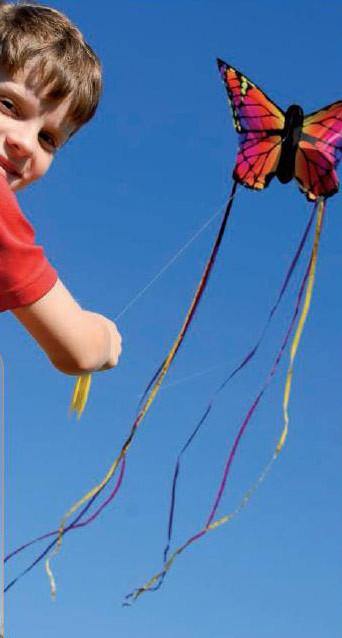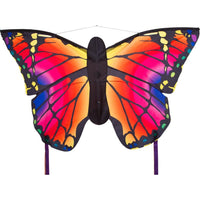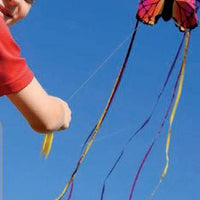 The Ruby Butterfly Kite is made by HQ Kites & Designs and will make a wonderful kite for a new pilot or a unique room decoration for a classroom or bedroom. The Ruby Butterfly Kite is a single line kite...easy to control for almost any age and the butterfly shape has universal appeal. The Ruby Butterfly Kite comes with attached streamer tails that will dance through the skies.
Skill Level: Beginner (5+)
Kite Size: 51" W x 31" H
Wind Range: 5-20 mph
Frame: Fiberglass
Fabric: Ripstop Polyester
Line: 37 lb x 130 ft polyester kite line on d-handle
Held up in the wind
My girlfriend and I bought this kite at the store in Fort Walton on vacation. The second time I flew it was a very windy day at Ft McRee. I attached a 20' tube tail and ran out about 700' of line. The wings were folded back in the wind for about 2 hours. Wind on the ground was about 15 mph, I don't know how much at "altitude". I kept thinking it was just going to break in half. The wings looked like they were folded back past 90 degrees. By the time I reeled it in, the top part of the wings were frayed by the wind. The included streamer tails were missing 2-8 inches. (The tube tail was fine). The kite is still flyable and I am just impressed that I didn't have to fish it out of the water in pieces. Biggest mistake I made was buying the cheap reel at the other shop. I broke two handles before I reeled in 200'. Had to wrap the other ~500 by hand while the other folks out there laughed at me!
Butterfly kite
A lovely addition in my classroom. My students/staff love it. So beautiful and the colors are vivid. Made well also.
3 stars
Didn't fly like we had hoped
Beautiful!
This kite is absolutely beautiful and very easy to fly!
Looks like everything arrived in good shape, it is still in the package.
The kite is being sent to our grand daughter overseas so we won't have an accurate review for a few months of how good it works.