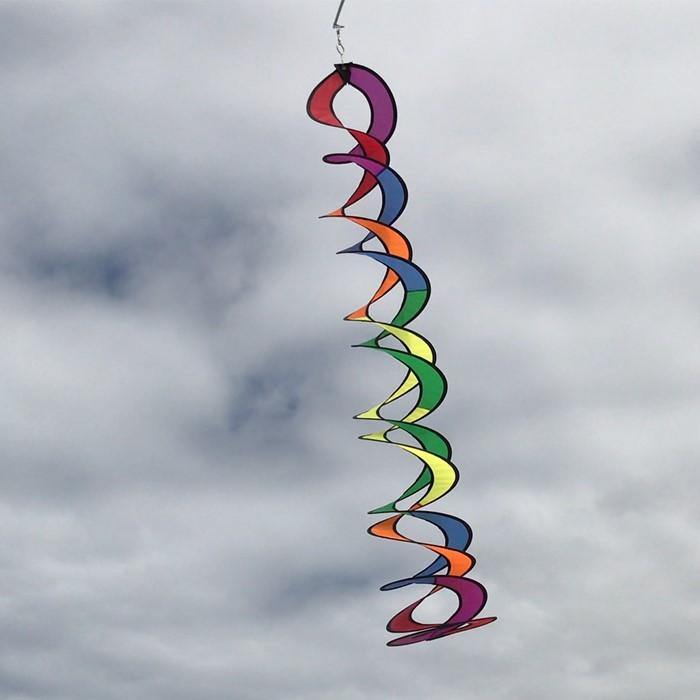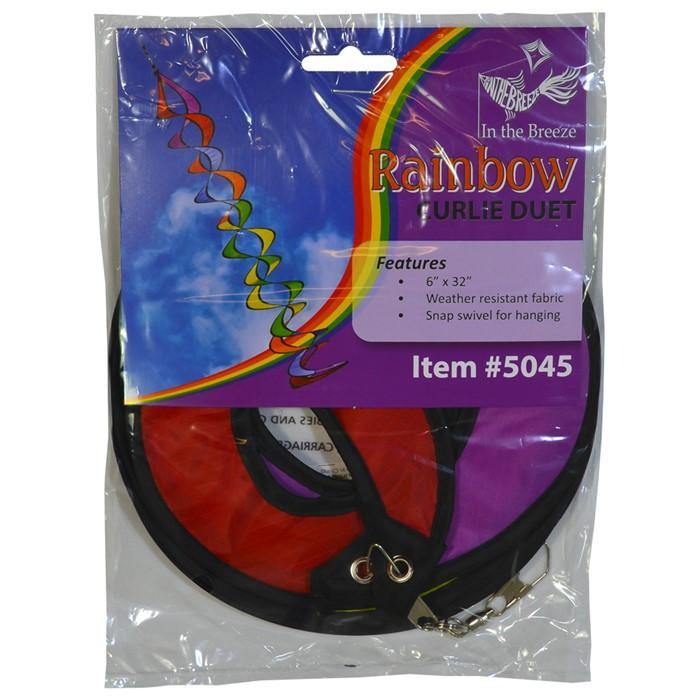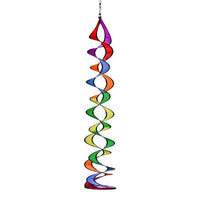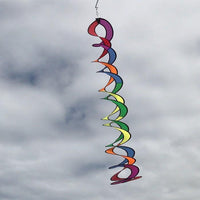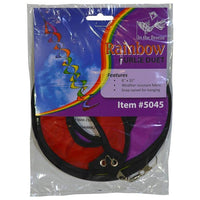 Rainbow Curlie Duets have a double helix body design that is engineered to spin with the slightest breeze! Watch the colors as they appear to move up and down.
Features
Weather and fade resistant ripstop fabric
Encased polycarbonate plastic frame holds shape of intertwined curlies
Bright rainbow colors in sewn sections
No assembly required
Attached snap swivel for easy hanging
Size: 6" W x 32" H
Perfect addition to my deck!