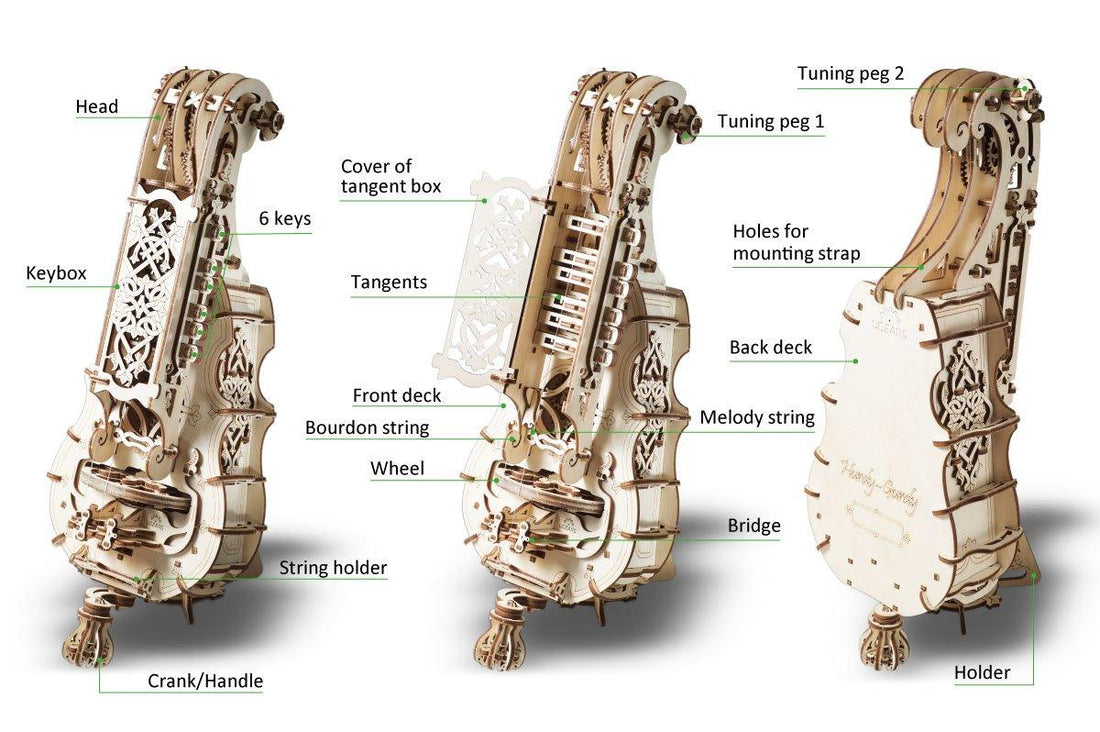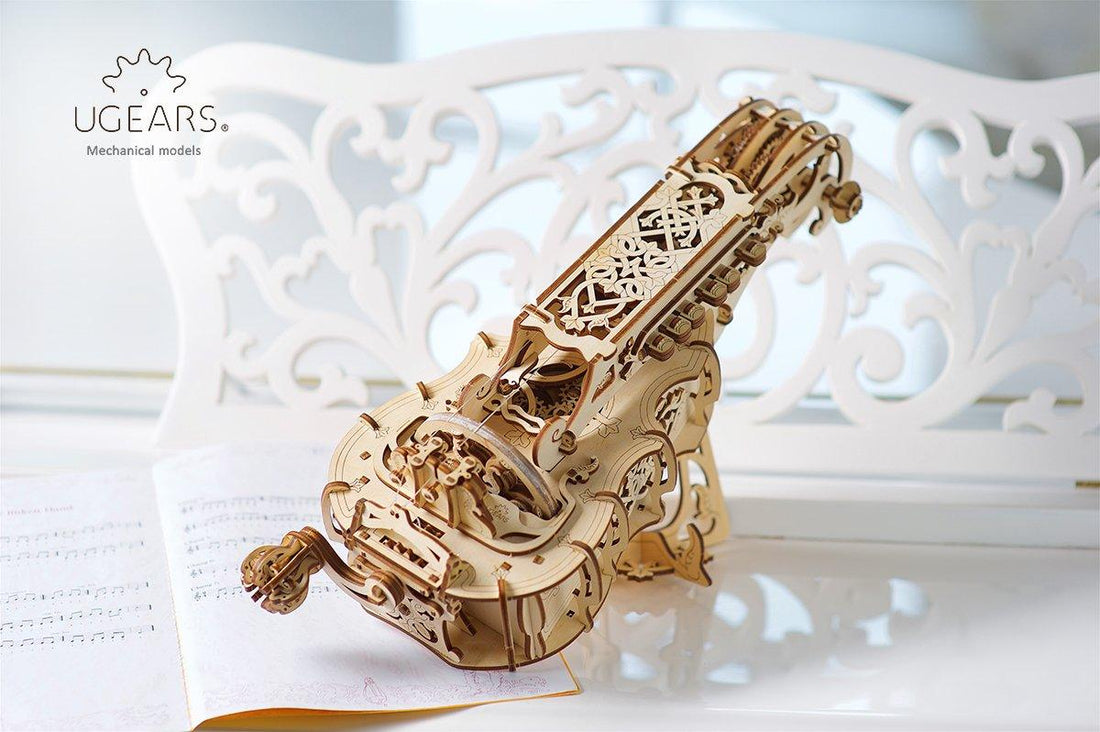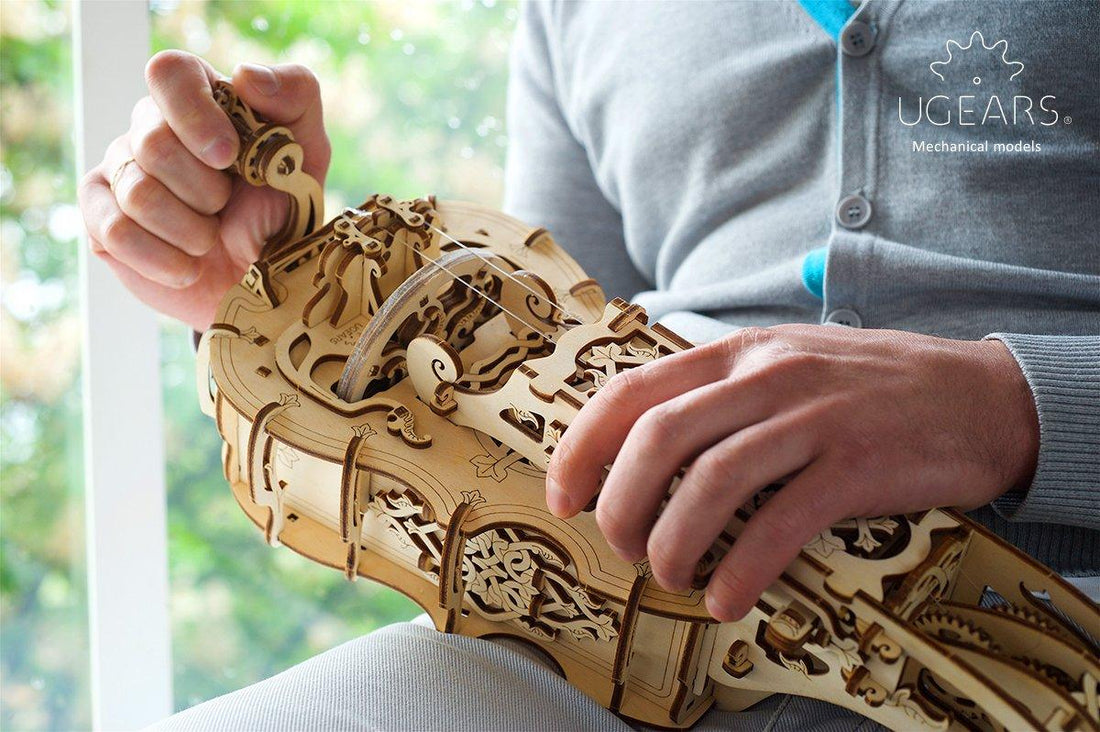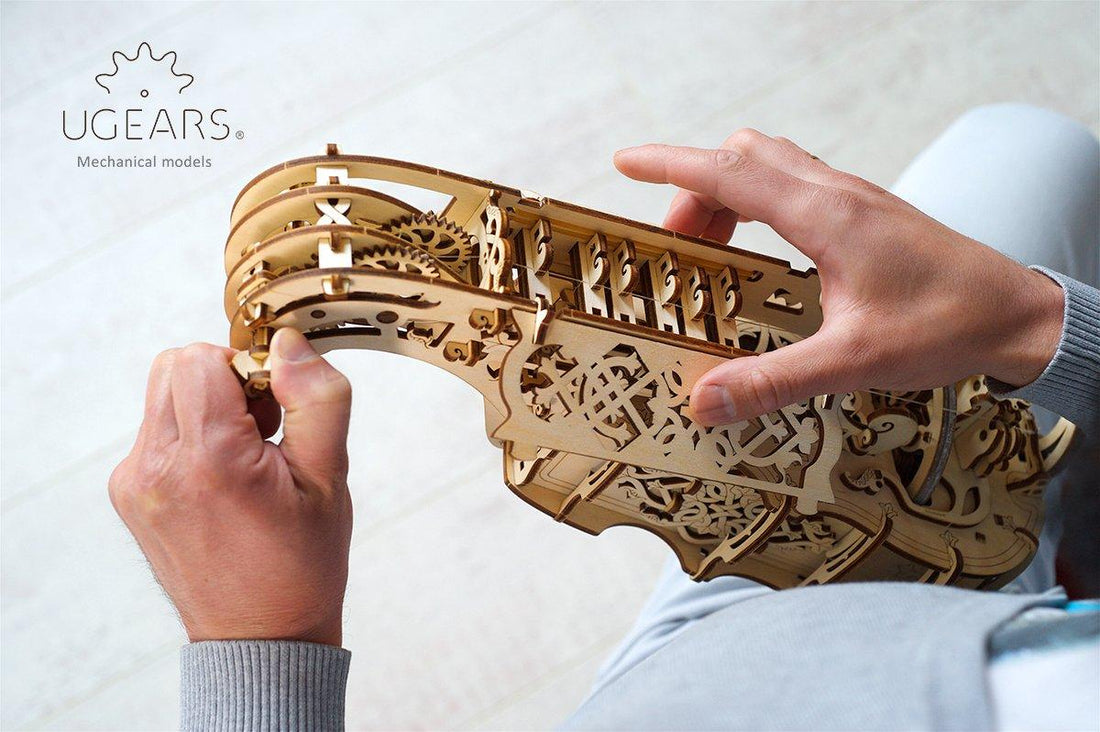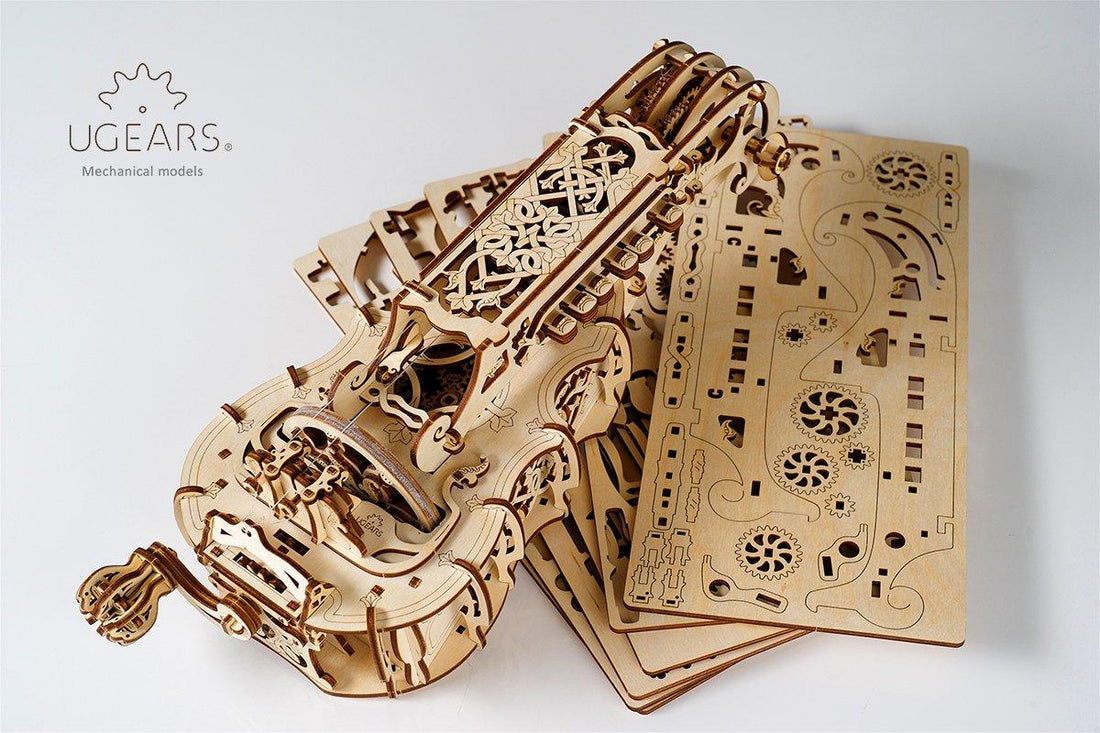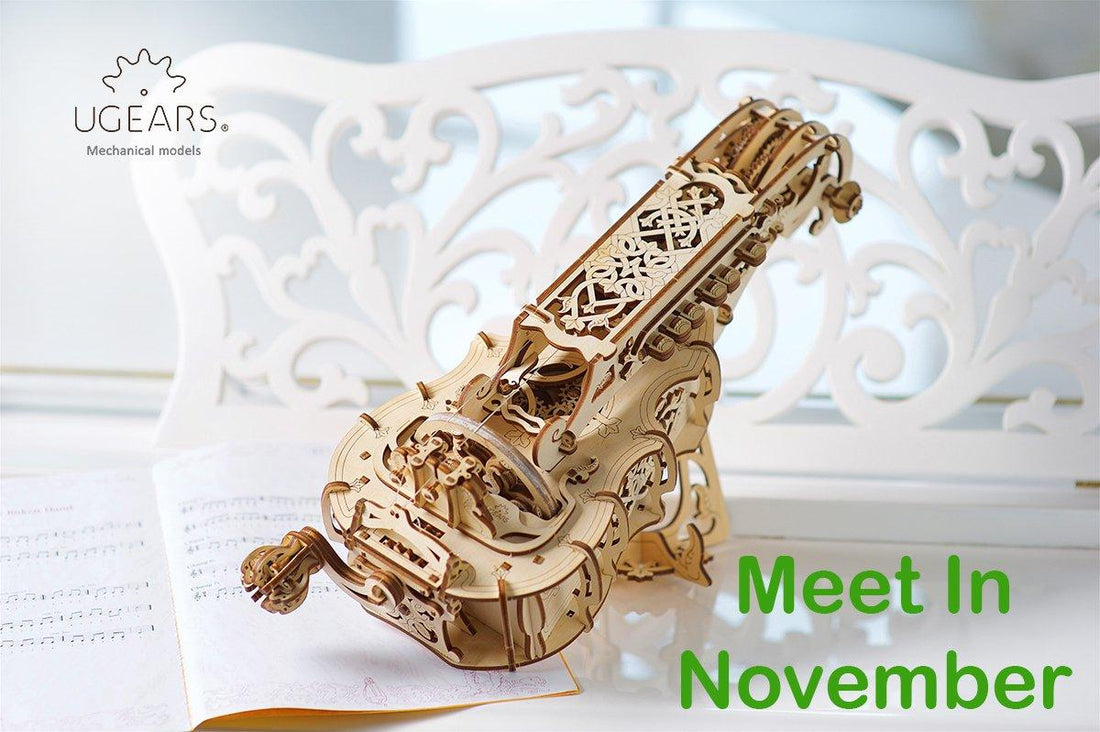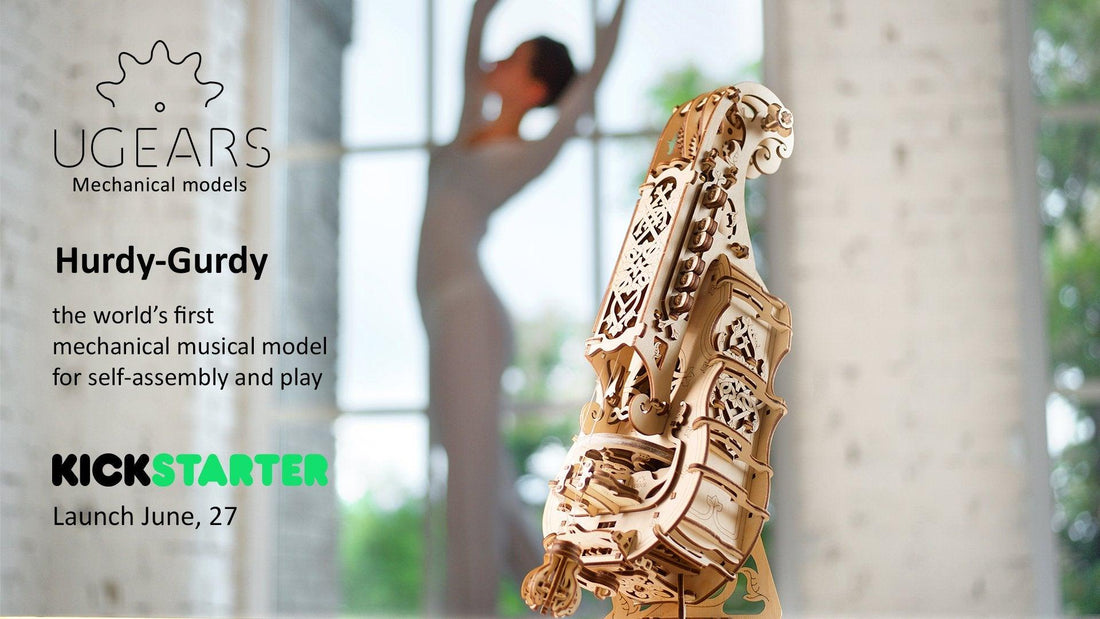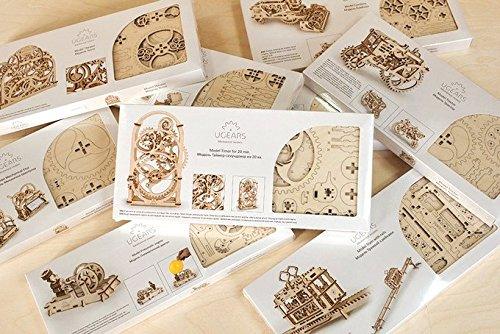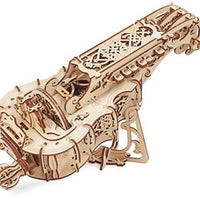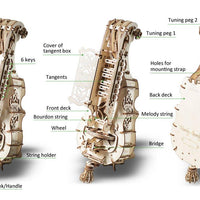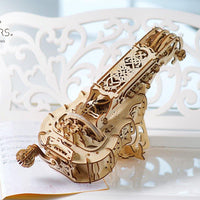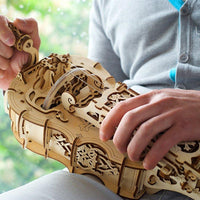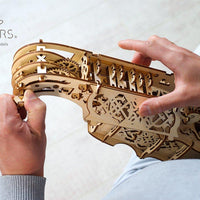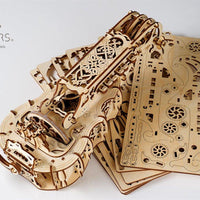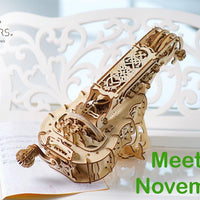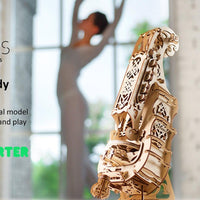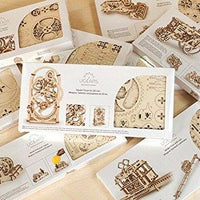 UGears 3D Mechanical Hurdy-Gurdy Musical Instrument Kit
UGears Mechanical Models are self-propelled, mechanical wooden model assemble kits.
Inspired by the art of medieval craftsmen and enriched by smart engineering of the XXI century Ugears is introducing Hurdy-Gurdy the worlds first mechanical musical model and the genuine gem of the collection. It is the most extraordinary mechanical model kit which is all-in-one: model for self-assembly, toy and fully fledged musical instrument. Just build it together with your own hands and feel like Stradivari or a popular Hurdy-Gurdy star!
Based on the 15th Century organistrum, Ugears has created an intricately detailed, fully functional version of this medieval instrument. The finished model looks remarkably akin to the original 16th century hurdy gurdy, giving it a wonderfully medieval aesthetic. This wooden attractive and educational model has a highly detailed exquisite decor of the body crafted in romantic style and turns the assembly and playing process into an exciting game and brings you hours of pleasure and fun.
Its easy to play dancing melodies, from folk to modern. To start the music flowing, the player just need to crank the handle with one hand to kick off a drone sound from the bourdon and melody strings. Pushing the wooden buttons with the fingers of the other hand changes the pitch of the melody string, as spring-loaded wooden blocks essentially shorten the string. Number of components: 292 Estimated time for assembly: 4-5 hours
These designs are inspired by real-life mechanisms. The team believes that building these beautiful working models should be fun. They have dedicated their engineering know-how, meticulous product testing and quality control to a single goal: Ensuring that the models provide an engaging and rewarding experience for the whole family.
Model's unique design: Give people what they want: The feel of real motion mechanics that they can build and bring to action by themselves. Some models are sophisticated versions of real-life mechanisms, while others bring to life the imaginative, elegant and even whimsical designs of the artists.  Simple assembly: No glue needed. They can be assembled at home, right on your dining room table. All you need are your own two hands, patience and assembly instructions.  Eco-friendly wood materials: Wooden models will last for years and the constructions can be recycled with no harm to the environment.  High quality: All UGEARS models are made from high-quality plywood boards, using precision-cut parts. Utilize a high-accuracy, laser cut method to ensure quality. The detailed step-by-step instructions are included with each kit.  Educational aspect: Models help people to understand the principles of mechanics, through the self-assembly of motion models. They also contribute to developing logical thinking, enhancing attention and concentration skills as well as improving attention to detail skills. We supply schools, learning stores, and home-school coops. Our focus are toys with an educational component. Our mission is to show that learning is fun and that expanding the mind is the greatest gift one can share.