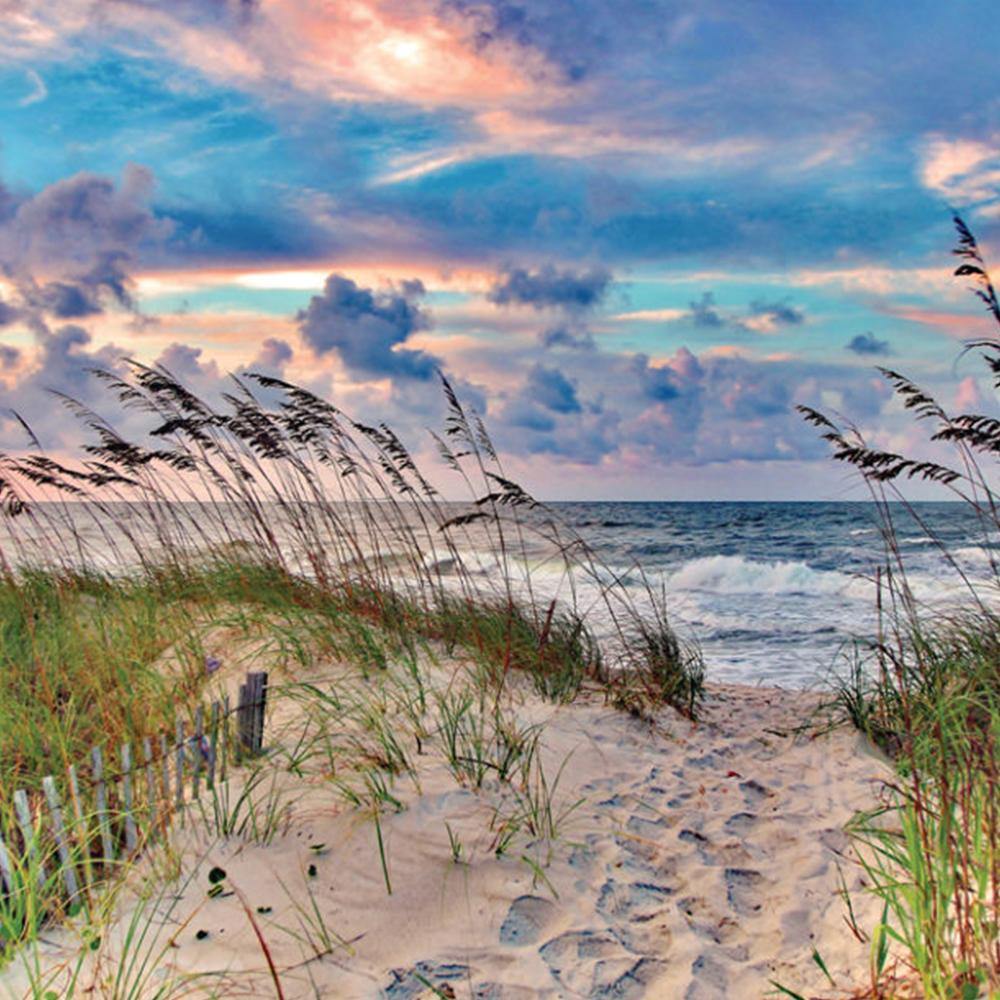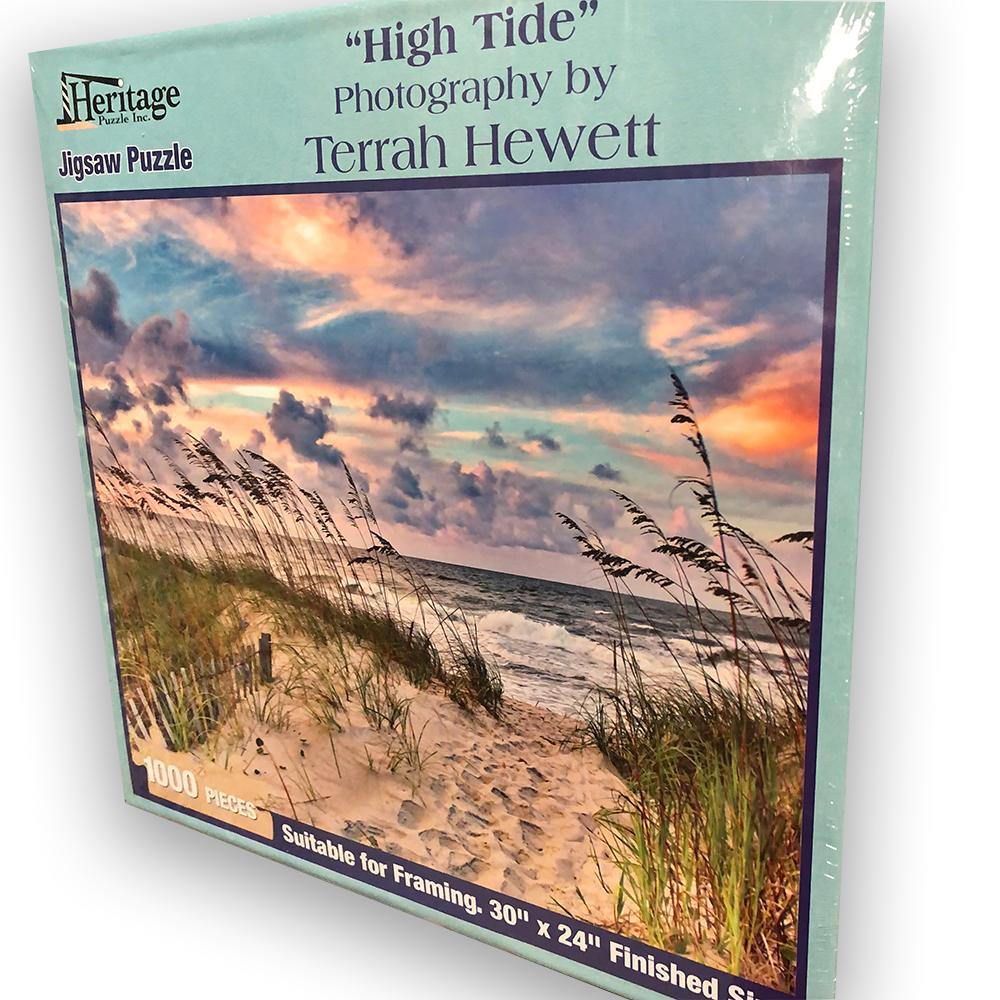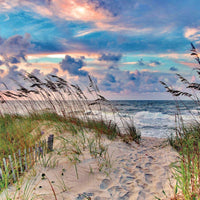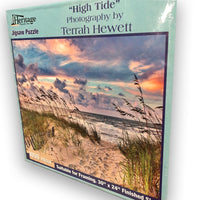 No lounging on the beach!   It is High Tide.   Enjoy completing this gorgeous puzzle captured by photographer Terrah Hewett.   Perfect for framing and will provide hours of enjoyment.
Pieces: 1000
Size: 30″ x 24″
Photographer: Terrah Hewett
Seaside puzzle
I purchased this for Christmas present. So we have not put it together yet.
But we visit the Outer Banks every year and my husband had picked this out online so it is a Christmas present for him I'm sure we will enjoy it!
One of two very nice seashore puzzles from KHK
Very nice puzzle with good fitting pieces. Nice scenic shot. We also did the crab puzzle which was considerably more challenging.